What Do Teachers Do in the Summer? 10 Ideas for Relaxation or Work
Inside: Are you feeling burnt out from your job? Are you looking for ways to relax and rejuvenate yourself? This guide provides ten ideas for relaxing during the summer, all of which are perfect for teachers.
As the school year comes to a close, teachers everywhere are breathing a sigh of relief. Summer break is finally here!
So, what exactly do teachers do in the summer?
But just because we're not in the classroom doesn't mean we can relax completely.
Many of us still have summer jobs, professional development obligations, or personal matters to handle.
And then there are those of us who simply can't sit still for more than a few days! If you fall into this category, here are 10 ideas for ways to stay busy and relaxed this summer.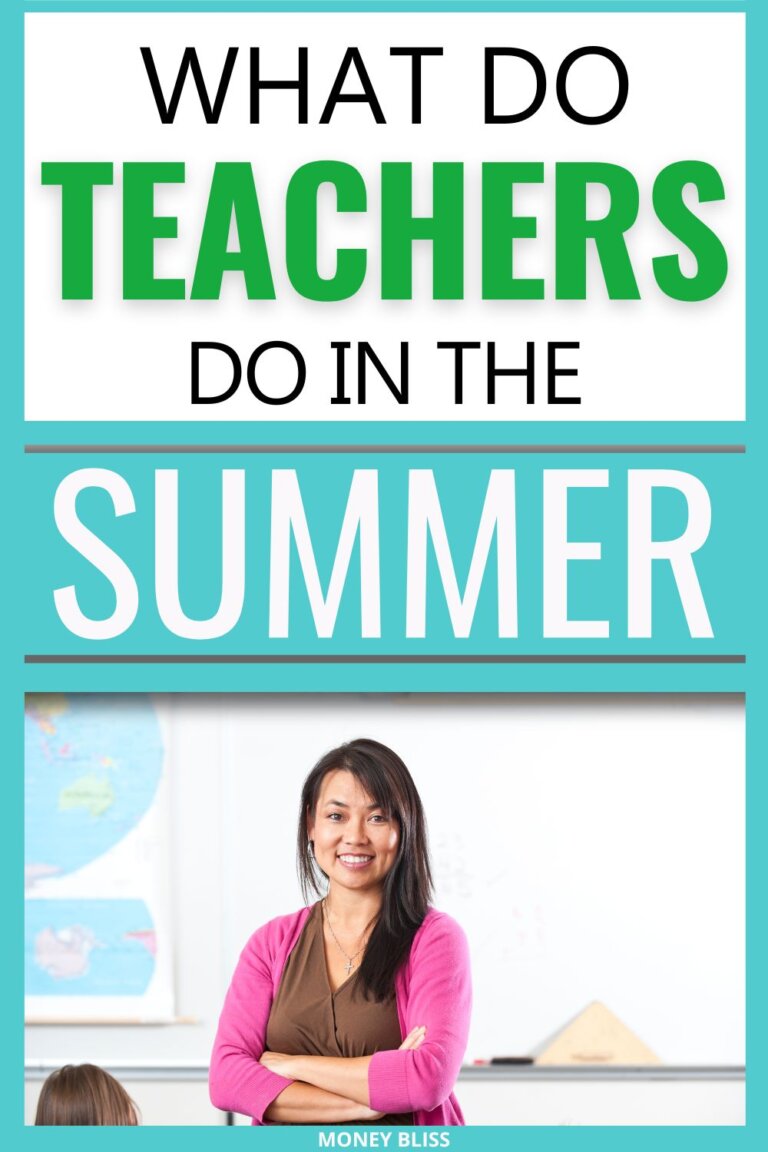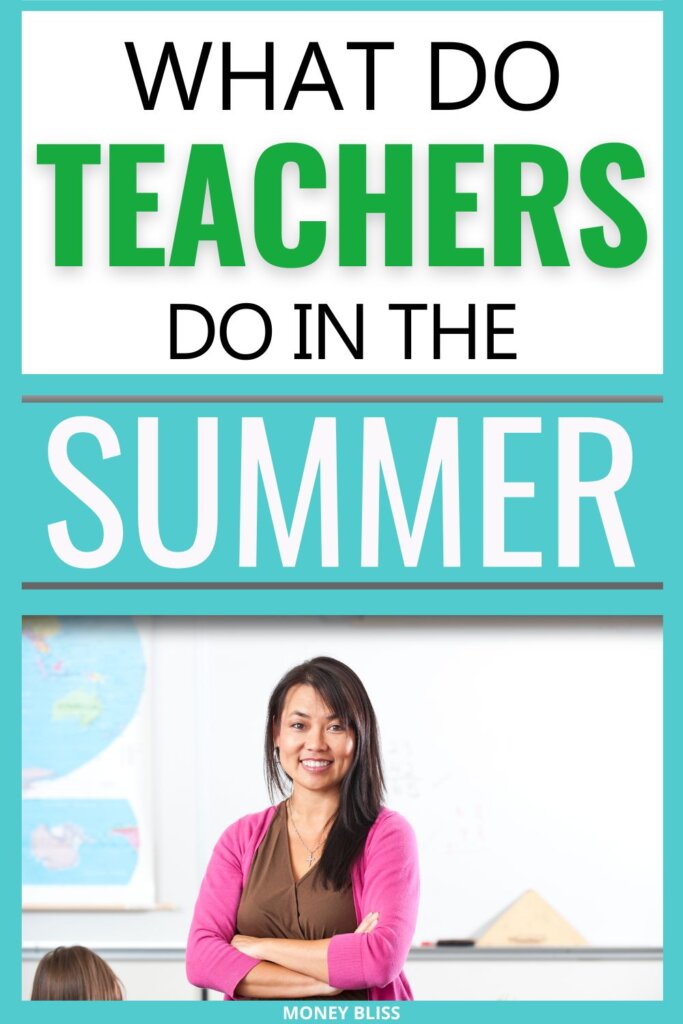 What can teachers do during summer?
Some opt for taking a break in order to relax and recharge their batteries, while others choose to take on a side hustle to make money.
Additionally, there are some summer courses available that teachers can take to gain new skills and knowledge.
Don't forget about those must-do tasks for teachers over the summer including projects at home, spending time with their families, or teaching summer classes.
Teachers may also choose to do nothing at all and use the summer to relax and rejuvenate for the upcoming school year.
How do teachers relax in the summer?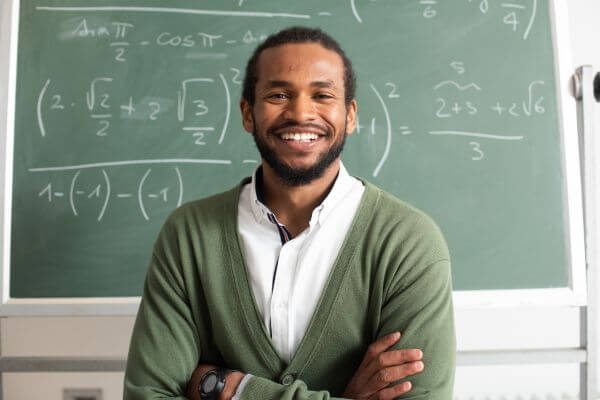 Different teachers relax in different ways during the summer.
Some might take a break from work and enjoy time with family and friends, while others might use the opportunity to catch up on professional development or travel.
Everyone is different in how they must recharge.
What do Teachers Do in the Summer?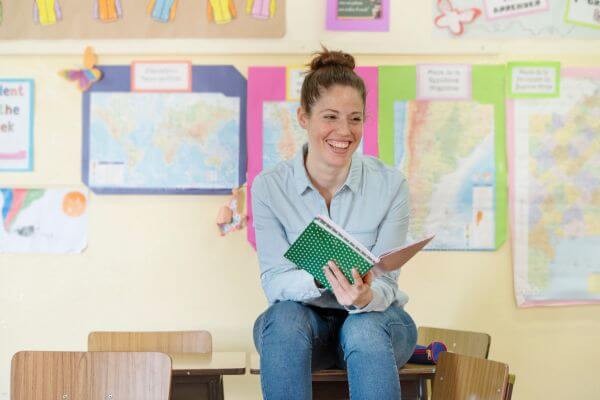 Summertime is a great opportunity for teachers to relax, recharge, and rejuvenate.
Here are plenty of ideas for how to enjoy the summer months.
1. Take some time off
This is to allow you to recharge, relax, and enjoy yourself.
This period of rest and relaxation can help teachers be refreshed and ready to go when the school year begins.
Taking a break is an important part of a teacher's job, as it allows them to reduce their stress levels and focus on their mental and physical well-being.
Therefore, taking some time off during the summer is essential to ensure that teachers are well-prepared for the next school year.
2. Relax and recharge
Taking time out to do activities such as bike riding, swimming, spa treatments, massages, yoga, painting, and pottery can help teachers to relax and renew their energy.
This time away from the rigorous demands of teaching can provide teachers with the opportunity to reflect on their experiences and evaluate what works and what does not.
By focusing on self-care and doing activities that bring joy and satisfaction, teachers can start the next school year feeling refreshed and ready to tackle the challenges ahead.
3. Spend time with family and friends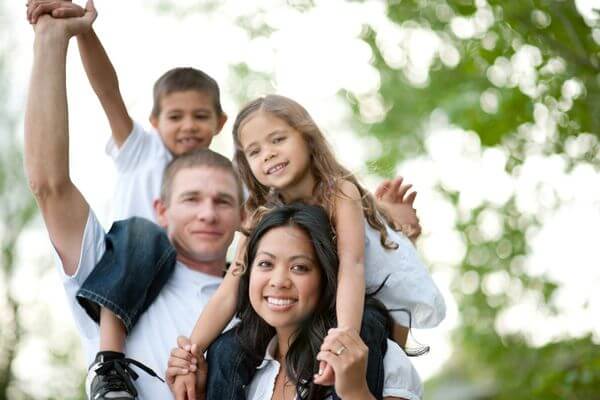 During summer break, teachers should take advantage of the opportunity to spend quality time with family and friends.
Visiting out-of-town relatives, picnicking with friends, and joining a book club are all great ways to stay connected and make memories.
For most teachers, spending time with friends and family is of high importance.
4. Tutoring
Tutoring is a great way for teachers to use their teaching skills and earn extra money during the summer.
As a tutor, teachers strengthen their skills by allowing them to practice teaching one-on-one, giving them a better understanding of how to best explain concepts to students. Furthermore, by tutoring students, teachers can give their students extra help in areas where they may be falling behind or help to prevent summer learning loss.
By tutoring students, teachers are demonstrating their commitment to education and helping to bridge any gaps in knowledge that students may have.
5. Pursue a hobby
Take some time to think about what hobbies you may be interested in.
Consider hobbies that you have done in the past and new hobbies that you would like to try. You may want to reconnect with a past passion. Or try something completely new.
Working on a hobby over the summer is a great time to pass the time and find enjoyment from the activity.
6. Work on a side-hustle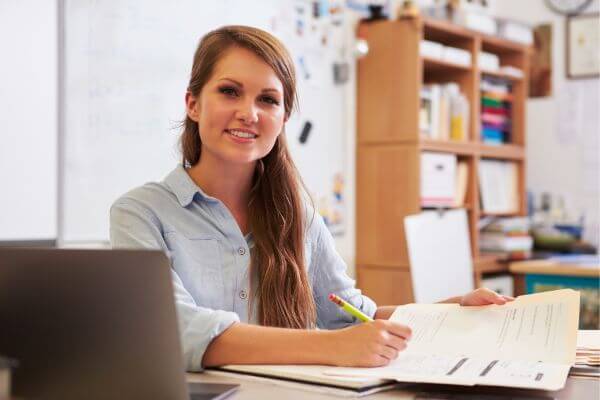 As a teacher, the summer months can present a great opportunity to boost your income and gain job satisfaction. One of the best ways to do this is to explore side hustles related to teaching, such as blogging and writing ebooks.
Tutoring, teaching English online, and coaching a sport are also popular alternatives for teachers looking to make money on the side. Other possibilities include freelance writing and graphic design, making printables to sell online, and working as an Uber driver or Door Dasher.
No matter what type of summer job you decide to pursue, it's important to make sure it's something you enjoy and can be profitable. With the right type of side hustle, teachers can make money and have a great time doing it.
Right now, learning how to make money online for beginners is a hot topic.
This post may contain affiliate links, which helps us to continue providing relevant content and we receive a small commission at no cost to you. As an Amazon Associate, I earn from qualifying purchases. Please read the full disclosure here.
This is the perfect side hustle if you don't have much time, experience, or money.
Many earn over $10,000 in a year selling printables on Etsy. Learn how to get started by watching this free workshop.
If you've ever wanted to make a full-time income while working from home, you're in the right place!
This intensive training combines thousands of hours of research, years of experience in growing a virtual assistant business, and the power of a coach who has helped thousands of students launch and grow their own business from scratch.
7. Learn something new
Learning something new is an exciting and enjoyable activity to try out during the summer months.
Whether it's taking up knitting, building websites, playing a new instrument, or learning how to day trade, the possibilities are endless.
Doing something different than what we are used to can help us grow and develop as individuals, uncovering hidden talents and interests. Additionally, it can provide an escape from the stress of the back-to-school chaos.
Teachers can even use this time to their advantage, learning new techniques and methods to make connections with their students.
8. Teachers take care of personal errands
With the school year so busy, many teachers opt to spend summers taking care of their personal business.
Some of the personal errands that teachers take care of in the summer include:
Catching up on doctor and dental appointments,
Deep cleaning
Decluttering their homes
Doing maintenance on their homes
Shopping
This is a great idea as it frees up more time during the school year.
9. Babysit or Nanny
Teachers can also take on a nanny or babysitting gigs, either full-time or casually.
This is a great way to use their skills with children, and by mentioning their teaching position, they can have an edge over teenagers willing to do the job cheaply.
This is a great way to supplement your income throughout the summer/
10. Housesitting
House sitting is a great way for teachers to use their trustworthiness and organizational skills to make some extra money.
It involves taking care of someone's house while they're away, usually bringing in mail, watering plants, and often taking care of their pets.
For those who wish to travel or just sit on a beach somewhere warm, teachers can find houses to take care of in their target area. Thus, lessening the cost of vacations.
Teachers can sign up with a house sitting site and use their position to build extra trust.
11. Take a vacation
Whether it be a weekend trip to a nearby city or an extended vacation to a more exotic destination, taking a vacation can be a great way to explore new cultures and gain a new perspective on the world.
Visiting museums, attending cultural events, and trying new cuisines can be a great way to experience the places you visit.
Ultimately, taking a vacation in the summer is a great way for teachers to make the most of their summer break. By combining relaxation, reflection, professional development, and relationship building, teachers can use their summer vacation to help them become even better educators.
12. Read a book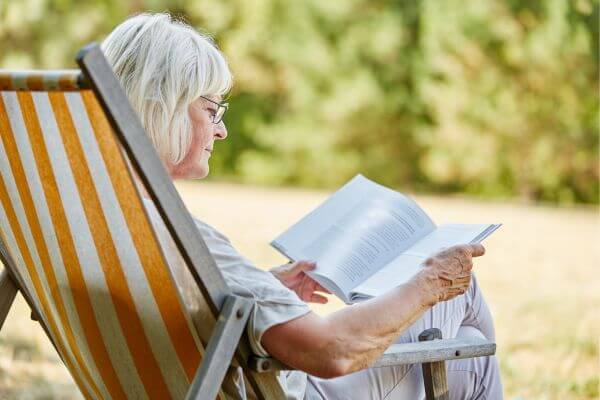 Reading books can be a great way to help teachers in the summer as it provides an opportunity to engage in activities that can benefit them throughout the school year.
Reading is an activity that allows teachers to stay current with the latest pedagogy, curriculum, and standards. Additionally, books can help teachers relax and provide a chance for them to escape from their everyday lives.
Furthermore, reading can be a great way for teachers to learn about new topics, and to explore ideas that may not have been covered in their classrooms.
13. Watch a movie
Why not take a break from the summer break and treat yourself to a movie or TV series?
Watching movies and series can be a great way to de-stress and escape reality for a while. It not only provides hours of entertainment, but can also be a great way to learn about different cultures, stories, and topics.
Many streaming services, such as:
All of these offer a wide variety of films and series from around the world.
So take some time while on vacation and watch a movie or TV series- it'll be a much-needed mental break and you can come back to your work feeling refreshed and energized!
14. Teachers prepare new lessons for upcoming semester
As a teacher, using the summer months to prepare for the upcoming school year is a great way to get a head start and free up time when classes start.
One way to do this is to brush up on the latest professional guides and popular books kids today are reading. This can provide valuable insight into the latest developments in teaching and help come up with fun and exciting reading materials for your students.
Additionally, take some time to reflect on the past school year to assess what teaching strategies worked and which didn't, and how your classroom management system can be improved. This can help in writing new lessons and activities for the upcoming semester.
Preparing for the upcoming school year in advance can help streamline the process and ensure a successful year for you and your students.
15. Teachers write articles, books, and other educational materials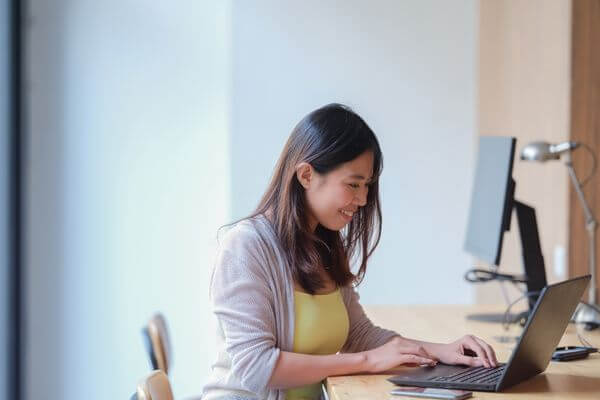 As a teacher, you have the unique opportunity to use your knowledge and experience to write about topics related to education and to help others.
You can write articles, books, and other educational materials about topics such as life hacks, vegetable gardening, crafts, classroom experiences, educational standards, effective teaching methods, and parenting issues.
Blogging about your passions or teaching best practices can also be a great way to monetize your writing, as well as establish yourself as an expert in the field. So if you have the knowledge to share, don't hesitate to write a book about it!
16. Teachers take classes to further their own education
Teachers may take a variety of classes in the summer to continue their professional development.
This can include classes in the summer to improve their teaching skills or to gain new information that can help them in their profession. These classes can be taken at colleges or universities, or through independent classes.
17. Teachers attend workshops and professional development opportunities
Also, teachers may choose to attend in-person seminars, workshops, and conventions.
College Board, the National Endowment for the Humanities, and many other organizations offer workshops and seminars for educators to stay up to date on the latest developments in teaching, expand their knowledge in a particular area of expertise, and network with other educators.
Furthermore, there are grants and stipends available from some organizations which allow teachers to participate in study tours over the summer.
Other Ideas to Keep Teachers Busy in the Summer…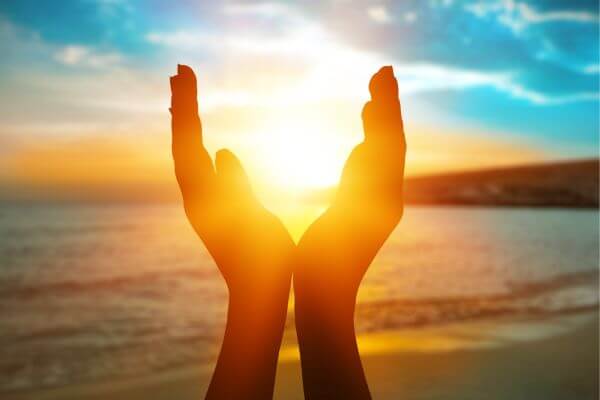 Maintain a positive attitude and start every day as a new day.
Keep to a regular exercise routine.
Always try to learn new things.
Read outdoors to allow thoughts to flow.
Keep your coffee supply stocked.
Take time just for yourself every weekend.
Practice self-care for nearly the entire summer.
Do water aerobics in your pool.
Take the weekend to just spend time with family.
Try not to take work home.
Give yourself me time.
Join a running clinic.
Get 7 hours of sleep.
Go on a short run each day.
Spend time with people you love.
Have at least one last date night a week.
Get a manicure and pedicure to relax.
Go to the beach with family and friends.
Spend time praying and reading God's Word for wisdom.
Read a lot of inspirational texts.
Read your mushy romantic stories.
Get a massage and do your hair and nails.
Go to bed before midnight.
Enough sleep, healthy food, and some peaceful mindfulness.
Take a social media break and limit technology.
Pick out an audiobook to listen to on your commute.
Do fun summer activities right up until August with kids.
Make sure to go to all necessary doctor appointments.
Have a cup of coffee in silence.
Balance work and play.
Work out and eat a good breakfast.
Swim in your pool and explore different places in your city.
Schedule spa days or weekend trips.
Enjoy sunrise and sunset.
Read a good book, make art, and get enough rest.
Travel.
Go to yoga.
Cook great food.
Sit on your front porch.
Spend quality time at home.
Ride a spin bike.
Spend time in the pool.
Read your guilty pleasure
Read non-teacher books.
Can all the garden vegetables.
Work in the garden.
Take walks.
Read on the patio.
Visit grandchildren.
Participate in HIIT 2-3 days a week.
What are some ways teachers can make money during the summer?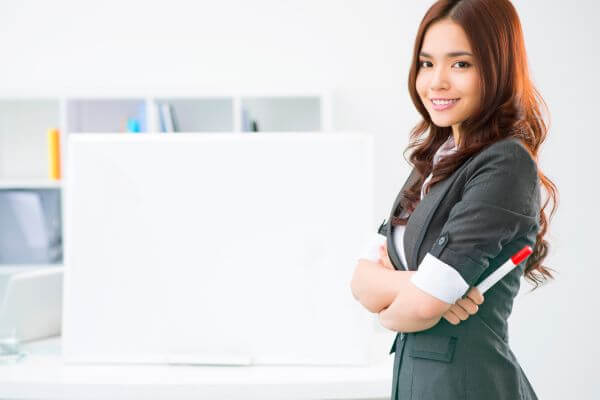 It's summertime, and for teachers that means a much-needed break from the classroom. But just because you're not teaching doesn't mean you can't make some extra cash.
Here are ways to make money during the summer.
Idea #1: Consider Teaching Camps
Teaching camps are one of the most popular and common ways teachers can make money during the summer. Camps range from day camps to sports camps and provide a great opportunity for teachers to make a supplementary income.
Idea #2: Consider Tutoring Services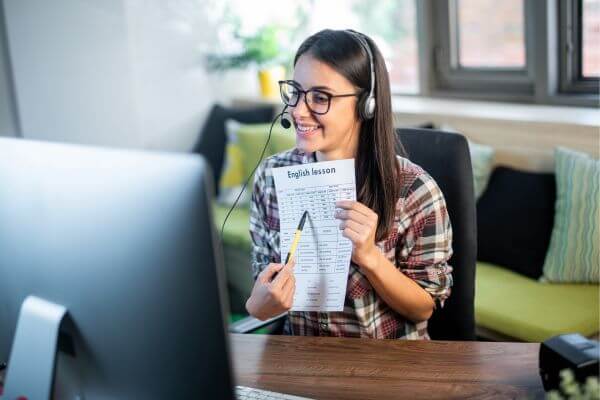 Tutoring services are also popular among teachers during the summer months. Many teachers provide one-on-one or group tutoring sessions to students looking to keep their skills sharp over the summer.
Idea #3: Consider Part-Time Jobs
Part-time jobs can also be a great option for teachers during the summer. Some teachers find part-time work as administrators, teacher aides, counselors, or librarians.
You can look for these jobs that pay weekly.
Idea #4: Consider Side Hustles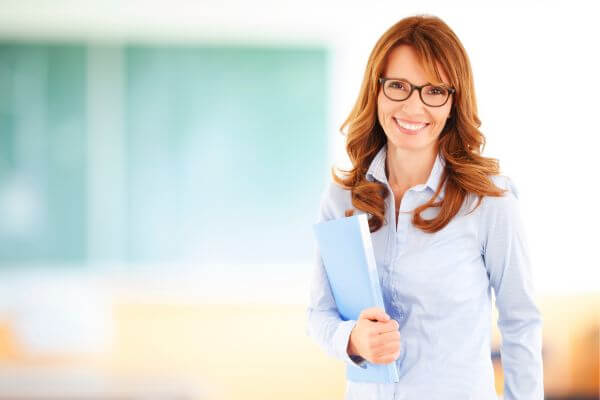 This is my personal favorite! Side hustles are perfect to start making passive income.
For those looking to make some extra income over the summer, side hustles are a great way to make some extra money while you are taking time during the summer off from teaching.
Popular teacher side hustles include tutoring, day trading stocks, or selling printables.
If you are a teacher, there are other ways to make extra money besides just teaching. You can do things like tutoring or working as a research assistant. You can also start a small business.
Here are great ways to make money on the side:
It is possible to make more money on your business than you make more money in your current job or career.
Idea #5: Consider Freelance Work
With the internet, teachers (and people in general) have more options in how they can make money by freelancing.
You can:
Any of these ideas are simple enough to do and allow you to only work on your side hustle during the summer.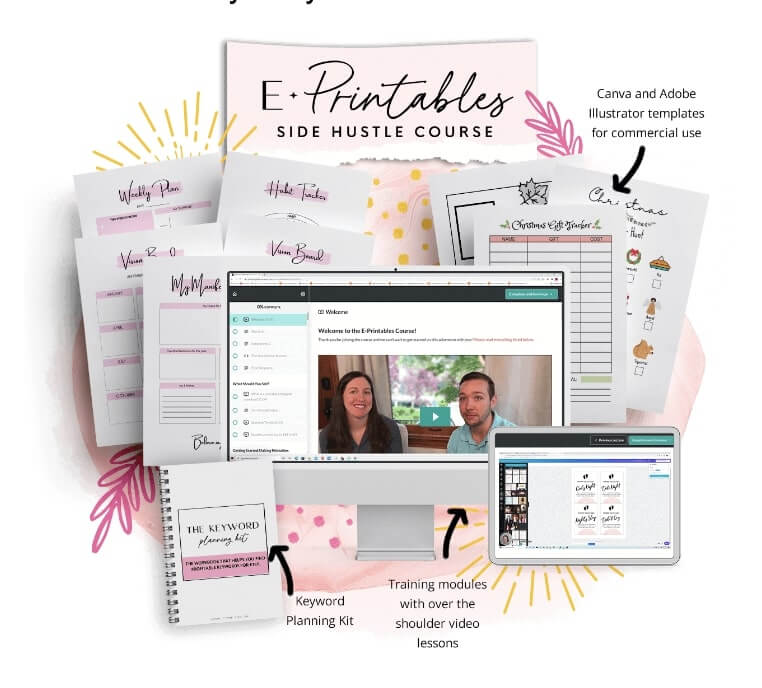 FAQ
What Will You Do in the Summer?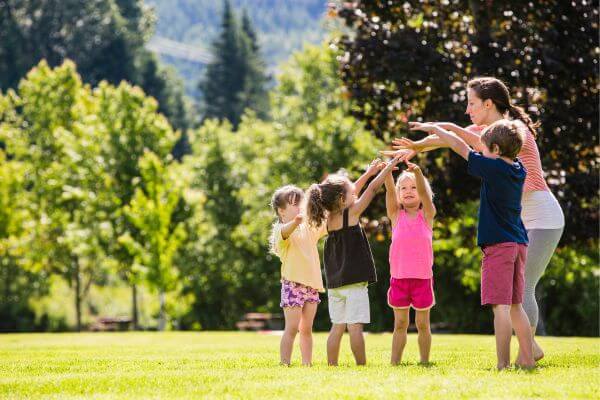 As a teacher, it is important to make the best use of your summer vacation.
There are a number of tasks that need to be completed to ensure a successful start to the upcoming school year.
As a teacher, summer vacation can be a great opportunity to relax and recharge for the upcoming school year. However, you may want to spend your days being productive and making money.
More importantly, what you do in the summer will depend on whether or not teachers get paid in the summer.
Lastly, don't forget to give yourself a break – take a vacation just like any other professional! With these few simple tasks, teachers will be ready to start the new school year with enthusiasm.