Tips to Travel Cheaper & Not Cheapen the Experience
This post may contain affiliate links, which helps us to continue providing relevant content and we receive a small commission at no cost to you. As an Amazon Associate, I earn from qualifying purchases. Please read the full disclosure here.
---
Hi! Today, I have Mikaela Walker, a traveler at heart who is sharing great tips to save on travel. Mikaela is the founder and editor of the site OrlandoParentsMag.com. Many times we put off traveling because of the expense or just go into debt for the experience (which isn't a smart idea). Enjoy these tips and this guest post!
---
I love traveling and exploring different places. When I was in my twenties, I "backpacked" (it was more of a rolling bag) around Europe. I stayed in a variety of hostels, including a former castle and a working convent, sharing rooms with people I didn't know and a shower down the hall.
Why would anyone want to share a room with strangers or pay 50 cents for hot water in a shower you might ask? Because it was cheap. I wanted to see the world, but I didn't have a lot of money to spend.
Now that I am older, I still love to travel, but I no longer want to be a budget traveler. I want to stay in nicer locations, eat in nicer restaurants and go on some of the tours my twenty-something self could not afford, but I still want to do it cheaply when I can.
If you too want to travel cheaper but not cheapen the experience, it can be done. Just use these tips to travel cheaper.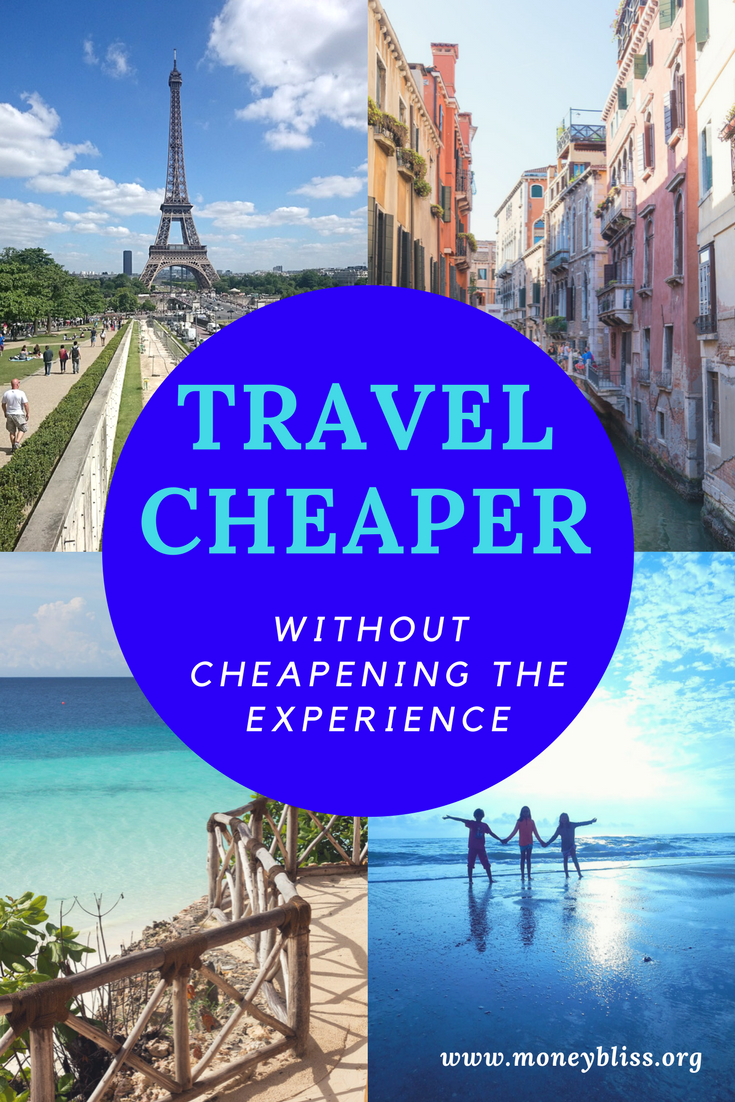 Here are 7 Tips to Travel Cheaper & Not Cheapen the Experience:
1. Travel in the Off Season –
If you travel when others aren't traveling to a destination, you will save money. Skip Europe in the summer and go in the fall or spring time instead. It will be cheaper and you will probably have a better experience since there will be less crowds.
Cruises can also be cheaper in the fall and winter months because fewer people are traveling. Go to a typical winter destination like St. Bart's or Dubai in the summer.
Not only will you be able to travel for less, but you might be able to upgrade your experience as well by going off season.
2. Take a Package Tour
For certain destinations, such as Europe, the Middle East and Asia, a package tour might be the way to go.
Companies are able to negotiate discounts with suppliers because they are buying in bulk and these savings are transferred on to you.
Even if you prefer to travel solo, you can take advantage of the hotels and the transportation between cities and then go off and do your own thing; just make sure you are back when it is time for the bus to leave.

3. Use a Travel Agent
Some people might think that using a travel agent would be counterintuitive to saving money, but that isn't true.
Travel agents can save you time on research, they are able to get upgrades in some locations, and they will know the local hotels with better pricing that you would never be able to find on your own.
A lot of the time, travel agent commissions are built into the price and are paid by the hotels and tour operators.
4. Go to Less Popular Destinations
Once a destination becomes popular, it becomes more expensive.
Seek out places that look interesting but are not on everyone's radar yet. I traveled to Croatia before it became the new hot spot. It was great to be there before it was over-run by tourists and the prices were a lot lower than they are now.
I plan to go to Slovenia this year, which is not a typical tourist destination. The cost of a hotel in the city center is significantly cheaper than other locations in Europe. The cost of tours is also less than in other cities I have visited in Europe.
5. Stay in One Place
Transportation can be one of the most significant costs of a trip.
If you go to two or three destinations on one trip, the costs can really add up. For example, friends of mine did a trip visiting three different cities in different countries in Europe all within 10 days. They paid for flights to Europe, transfers to and from the international airport, trains between cities, and taxis to and from the train stations.
By staying in one location, they cut out some of those costs and can use that money on another tour, theater tickets or a nice dinner out. Also, if you are staying in a rental, there are usually cheaper prices for staying longer and short term stays sometimes have a surcharge.
An added benefit to staying longer, is that you really get to know a place and don't just skim the surface.
6. Rent an Apartment
Renting an apartment through a company like AirBnB can also be a way to save money.
While rental companies have a variety of listings on offer, look for the listings that will put you in a prime location, such as a city center in Europe or by the beach in the Caribbean.
While they might be more expensive listings, they are still much cheaper than what a hotel room would cost, especially if you are traveling with a family. You will also be able to save money by eating some of your meals in.
That pain au chocolat will taste just as good in your rental kitchen as it will in a café. Plus, it will probably be cheaper since you don't have to pay a restaurant surcharge.
Vacation Package Deals Under $500 from Orbitz. Book today!
7. Plan Ahead
A lot of people love to be spontaneous, and while there are certainly last minute deals to be had; a lot of times the best pricing and the best selection comes from booking in advance.
For example, most cruise lines offer lower rates if you book in advance; while you may be able to get a great deal closer to sailing, you probably won't get your pick of location or room type as these will usually be gone by then.
Hotels also offer deals to people who book in advance/pre-pay, with discounted rates and packages. Package tours also usually come with a book in advance discount. Other than the pre-paid hotel, the others are usually cancellable so you don't have to worry about losing your money if you can't go for some reason.
These tips to travel cheaper should help you travel well, but not cheaply in the future. Comment below on which tip you plan to use!
---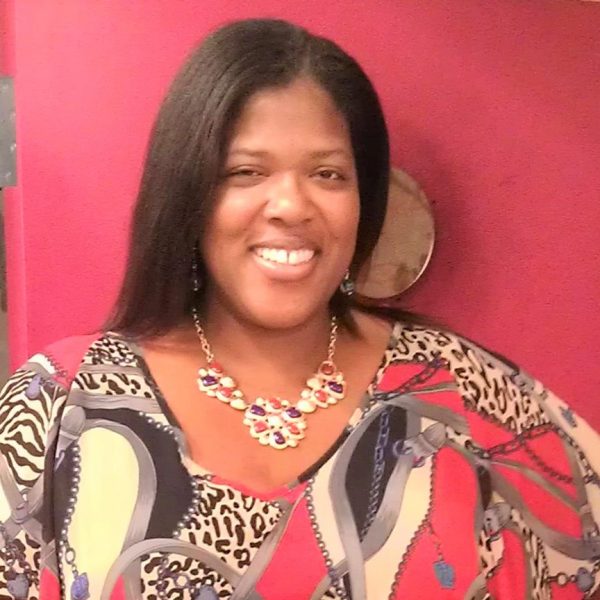 Mikaela Walker is a mom of two who loves to be on the go with her family, whether it's to activities close to home or jaunts further afield. Mikaela is the founder and editor of the site OrlandoParentsMag.com. If you live in the Orlando area, or are planning to visit in the future, Orlando Parents has a variety of ideas for things to do with kids outside of the theme parks.