This post may contain affiliate links, which helps us to continue providing relevant content and we receive a small commission at no cost to you. As an Amazon Associate I earn from qualifying purchases. Please read the full disclosure here.
---
Hi! Today, I have Andy from Penny Less Dad. He brings a different perspective on saving money while paying off debt. As we all know, there are many different opinions and perspectives on the path to achieving Money Bliss. Here are tips to save money while in debt. Enjoy this guest post!
---
Paying off debts and saving money are two different roads. Some say you can't walk on both at the same time!
But is it really so?
Eventually, you can save money while paying debts, only that you have to follow a suitable budget and stick to your plans.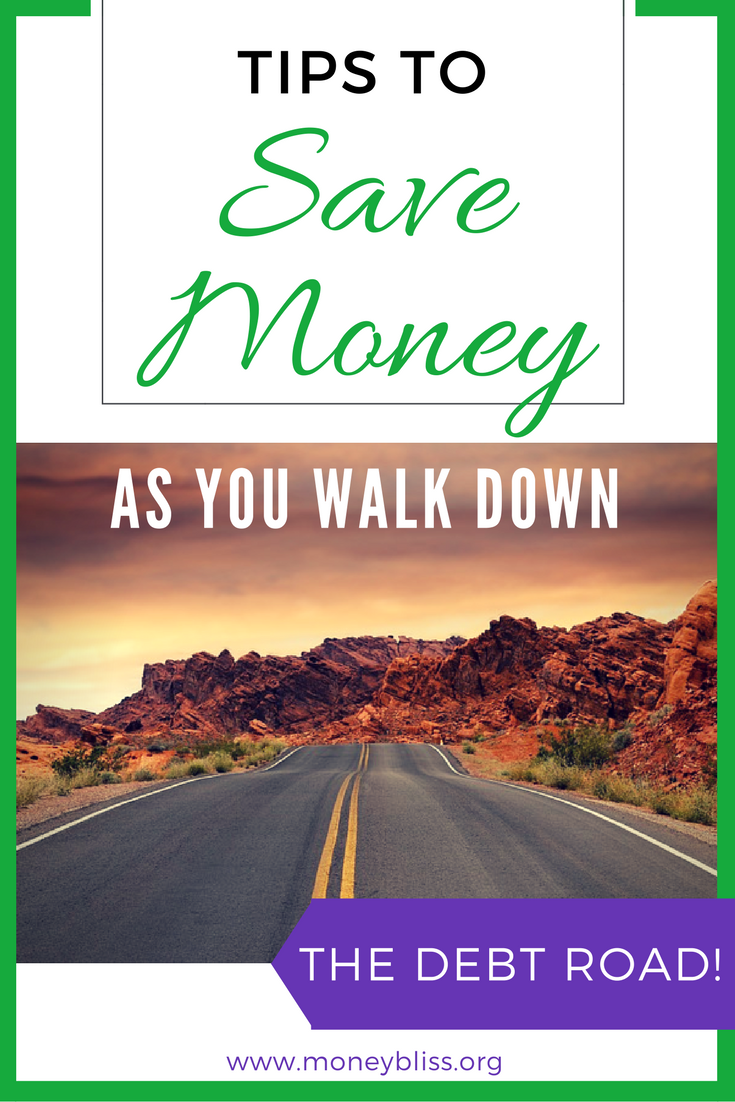 Without further exaggerations, let's get straight to the point!
What are the tips and tricks to save money while you walk the debt road?
First, find out the best way to pay off debts so that you can save on your debt payments:
If all your debts are credit card balances, then it's quite easy to bring them all on one single card, and get one fixed interest rate, and making payments on this card! Reduce your total credit card payments by up to 30% to 50%
This way, you will have to worry about just one card.
Also, nearly every new credit card has one promotional period, where the interest rate will be pretty low. But that's for a limited time. So, you got to make use of it very badly! If you are lucky enough, your interest rate in this limited time could be 0%. So, you can save a good amount on your interest charges!
In addition, check out whether or not you are maxing out your new card by bringing in all your previous balances.
For payday loans, you can reach out to payday loan consolidation companies, where they can negotiate with your creditors and lower the rates. They will also find you a suitable payment plan and guide you to save quite a bit of money. Get a Free Debt Relief Quote Now.
With secured loans like mortgage or auto loans, you can definitely try out refinancing whenever you get good options to switch into another loan with lowered interest rates.
Also, if your lender agrees to loan modification, then you can give it a chance!
With medical debts, the only thing I can say is you should have an emergency fund prepared. Still, you have other options to fight these debts. You can seek help from a medical debt attorney, and have a talk with your insurer, to lower the debt amount or interest rate. At least you won't have to pay as much as it shows!
For student loan debt, you can surely try out the income-driven repayment plans or try loan forgiveness programs if you have a federal loan. When you have multiple student loans, you can go for a consolidation program. If you are smart enough, you can save pretty much on your student loans too! Options include this and this.
You can also choose debt settlement if you think you will not be able to repay your debts in full. For this, I would say you need to take help of an attorney or a settlement company, as the negotiation part with the lender might get tougher than you think. If the settlement works well, you will save a good chunk on your debts. But remember, whatever you save will be taxable income.
Now that we have discussed the suitable ways to pay off debts, let's have a look how you can make a plan to reach your savings goal and pay off debts at the same time.
Before you start making your payments on your debts, calculate how much in total you have to pay and how much time it will take!
If this part is crystal clear, then only you can plan about savings!
Tips to save money while in debt:
1. Follow a Budget.
Have you heard of the backward budgeting? It's very useful when you plan to reach your saving goals and debt relief together.
The first thing you do is on your payday, you set aside a lump sum amount that will be divided into savings and debt payments.
Here you have to make the decision how much you want to set aside. Say, if your monthly takeaway is $5000, and you have to keep $500 for your debt payments, then in total, you keep aside $800, where $300 will go towards savings.
Now that you are left with $4200, you can do your spending with this part.
Hence, you can pretty well see that backward budgeting gives you the freedom to prioritize your liabilities first, and then going on with your necessary expenses.
Just a note…At Money Bliss, we HIGHLY recommend you to follow the Money Bliss Steps to Financial Freedom. Thus, you are building a strong foundation before tackling your debt payments. Read where paying off debt falls in the steps here.
Looking for a digital option for your budget that is better than Mint?
2. List your debts and find out which one you want to hit first.
I would always say, for a financial boost, try out Debt Avalanche. Start with the debts that have the highest interest rates, because the more you delay in paying them off, the more it will grow in interest amount over time.
But, as some gurus state that if you want to get a moral boost with your debt payments, then try out the snowball method. Here you will aim the lowest debt and make the highest payment for this one while doing minimum payments on the other debts. So, you will clear out the lowest debt pretty fast. This will surely give you a motivation to pay off your next debts!
So, find out, should you go for avalanche or snowball!
3. Use debt payoff calculators.
Take help of debt payoff online calculators to find out how much time it will take to clear out your total debts. It will also help you to decide how much you can save on your debt payments! Here is a great option.
4. Stop the Debt Cycle
The last thing you want while you are in the middle of your debt payments is getting yourself drowned in some more debt!
You need to do a few of these things to avoid more debt and save the extra penny:


So, those were my tips to help you fight debt and also save money at the same time. But if you have huge debts to clear off, then you might have to postpone your savings plans.
Thus, with these tips to save money while in debt, you can see it's not very hard to walk on both the roads! Just that you will have to plan a nice budget, and find the best options to pay your debts.
---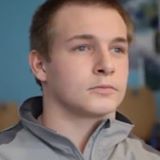 Andy Masaki is a blogger at Penny Less Dad and financial writer associated with the Oak View Law Group. He is a debt expert and a member of several online forums where he shares his advice as well as tips to lead a financially independent life. You can find him at Penny Less Dad and on Facebook and Twitter.