This post may contains affiliate links, which means I receive a small commission at no cost to you. Please read the full disclosure here.
Ready to learn the ins and outs of scoring the next hottest deal! The actual how to score a deal when shopping especially because deals move fast. Seriously, some deals are gone in seconds.
So, how can you find and score a deal? Shopping in person or online shopping… it doesn't matter; there are ways to score a deal.
Everywhere you look there is a deal! Deal here! Deal there! And over here, another deal! There are a slew of deal sites and Facebook groups constantly posting hot deals. So, how do you sort the chaos of deals and determine if the deal is a true deal or not?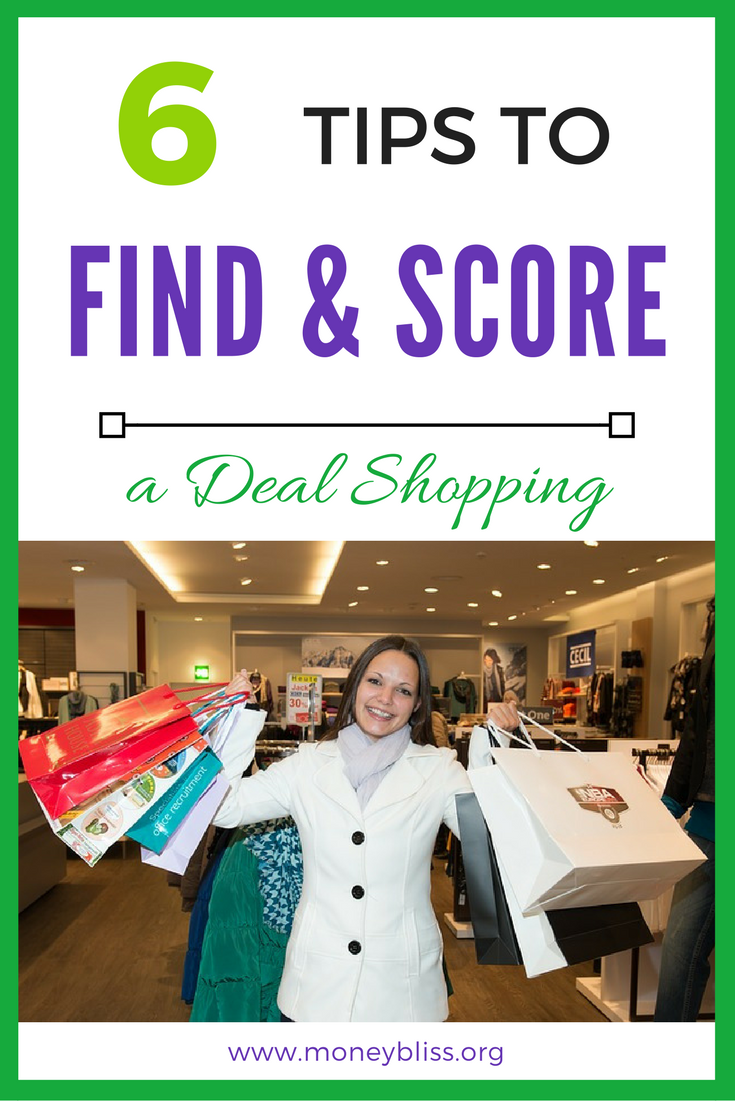 Marketing helps sell products. People love deals. Put those two things together and you get lots of sales. Also, this means the markup on products may be higher. A 50% discount seems better than paying full price. Right? This is what sells products – perception of a sale!
So, let's dig in and understand the anatomy of a great deal. Learn how to score a deal when shopping.
Tips to Find & Score a Deal When Shopping:
1. Do you need it?
First, it is only a deal if you need it. If you don't need it, then you may have a great story to tell, but that deal costs you money. Over time, a habit of scoring deals can cost you a small fortune. So, only buy a deal if you need it. Lesson #1.
2. Set Your Price
What is the price you are willing to pay? Set that price ahead of time. Each person will have a price point of what they are willing to spend on their shopping item. Unlike grocery shopping, where you can pick up a stock-up price guide, you have to decide what you are willing to pay. For instance, I am willing to pay a $1 per pair of socks or undies.


3. Price Compare
Before jumping on that "hot deal," verify that item is actually drastically lower. Pull up Amazon to check their current price. Check Jet for their price. Target is another option. Depending on the product, searching on google may bring up tons of not helpful info or it may be super helpful; It varies drastically by product.
Buyer Beware Tip #1…many lower priced items may be refurbished.
Buyer Beware Tip #2…check the seller feedback and ratings. Many of these "flippers" are not authorized dealers for the product and you will have no recourse if your product is defective.
Bonus Tip…Use Ebates or Piggy to earn cash back when shopping online?
4. Set Up a Price Alert
This is probably my favorite thing about technology! Leverage technology to score a deal. Some of my favorite sites to use are DealNews, CamelCamelCamel, or SlickDeals. Search for your item, enter your email address, and let these companies do all of the searching for the deal. They send you an email when the parameters are met. Plus SlickDeals has an app, so you are guaranteed to never miss a deal!
5. Find Coupon Codes
When shopping online, every retailer offers promo codes in their carts. The downside is many promoted codes expire quickly and you may waste your time in finding a working code. Ebates and Piggy will provide the best promo codes available at the time of your purchase. Many other sites are full of expired links. Time is valuable especially if you can only save a few pennies.
6. Price Rewind
Say, what? Price rewind is when a lower price is found after you already purchased an item. A little extra money back in your pocket. That is something I would never say no to. Some credit cards companies offer price protection. Personally, I have found Paribus to be easier. Sign into the app, connect your email, and let Paribus to the rest. Plus, Paribus is FREE! And you keep 100% of your savings! Get Paribus today!
Just like everyone, I love scoring a hot deal! Finding them today may be a little trickier than before technology exploded. However, you can still save money by implementing these tips. Remember, it is only a deal if you need it.
What was the hottest deal you scored? I can't want to here in the comments below.
FREE ACCESS!
All of the resources you need to succeed with money. Gain instant access to financial printables, worksheets, guides, and more!
---
The password will be be emailed to you!