This post may contains affiliate links, which means I receive a small commission at no cost to you. Please read the full disclosure here.
Creating my first online course was a HUGE learning experience. I learned so many things in such a short amount of time. I am very grateful for all of the resources I found. Here is a link to 
my online course
; I am proud of my accomplishment. Creating my first online course was a HUGE learning curve and I learned many things! Oh, how I wish I found a resource on tips to create your own online course in one place…
Online learning is a growing industry and expanding at an exponential rate. In 2016, the online learning industry is expected to be over $50 billion in revenue (not total sales, which is estimated over $100 billion). The course topics run a HUGE gamut – crocheting, online gaming, gardening, RV living, B2B courses – the list goes on and on. With the Internet, it is very easy to find a course to suit your needs.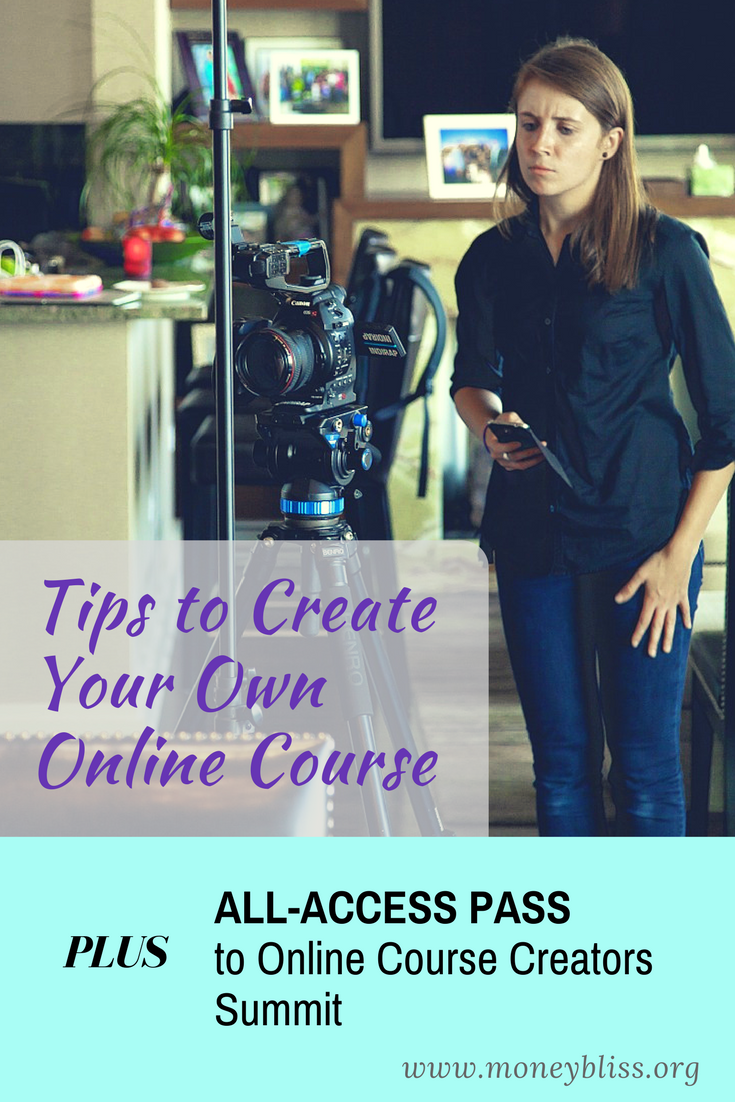 Maybe you are like me and want to create your own online course? The process may seem overwhelming, but you have an awesome idea and you really want to launch your course idea to the world. So, what now?
Tips to Create Your Own Online Course
First, I highly recommend Teachable as a platform. They provide an easy to use interface for you as the administrator as well as for your client. People want convenience. They want info on their terms. They want video. And they want it on the go, which Teachable has an app. They are one of the top companies that provide the platform to create and sell your online course. Sign up to learn the 7 steps to launch your course.
Second, learn all you possibly can about creating a course. Knowledge is power. Personally, I wished I learned a little bit more before I dug straight in creating my course. Save yourself the school of hard knocks and take the time to learn from experts. Recently, I was featured as an expert in the 2017 Online Course Creators Summit. This summit was created because of the huge learning curve of creating online courses and this course will help you to exponentially learn faster. In the 2017 Online Course Creators Summit, there are 16 training sessions from some of the world's most experienced course creators, coaches, and online biz experts. You will learn every aspect that is essential to market, create, develop, protect, and finance your course. Oh my goodness! All of the tips to create your own online course in one place!!!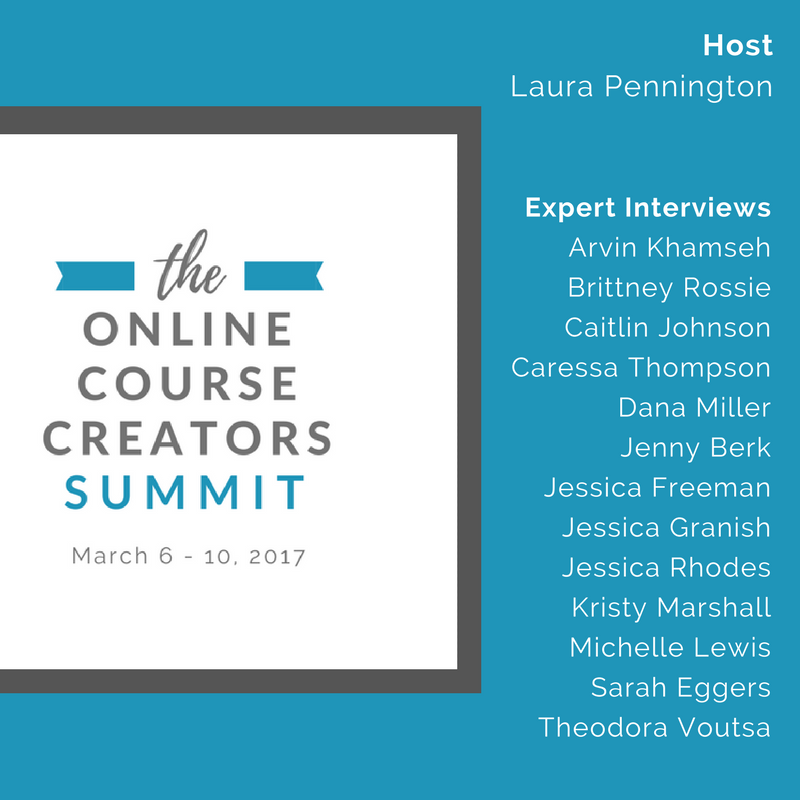 Lastly, make sure you have a quality email marketing provider. Personally, I have been happy with ConvertKit. Their platform allows you to collect leads as well as target your audience with their awesome features. Your email list is your gold mine. It is something you own.  It is an asset for your company. They hold recurring webinars, which is the easy way to see all their features, and how fast you can get started. Already have ConvertKit, but don't use it to its full benefit? Check out the Complete Guide to ConvertKit.
Creating your first online course is a great experience and you will learn many things. Plus it creates passive income! So, what is holding you back? What is your idea that you are ready to share with the world? What do you want to create your online course on?
Money Bliss Biz Tips!
---
Interested in growing your business, earning more income while living life to the fullest?
---
Enter your email address to get our Biz Tips to your inbox.