The [Best] 30 Summer Jobs for Teachers in 2024
Inside: Are you looking for a summer job and the opportunity to make money? Check out our list of the best summer jobs for teachers!
Summer break is a time for teachers to relax and recharge before the next school year.
But for some teachers, the thought of two months off is anything but relaxing. You are more interested in making extra cash!
Have you ever considered what do teachers do in the summer?
Teachers are some of the most in-demand workers during summer break. Many organizations are willing to pay top dollar for your skills and experience.
There are plenty of options out there, but it can be tough to decide which one is right for you.
To help narrow your search, we've compiled a list of 30 great summer jobs for teachers.
Whether you're looking for something in education or something completely different, there's sure to be something on this list that's perfect for you.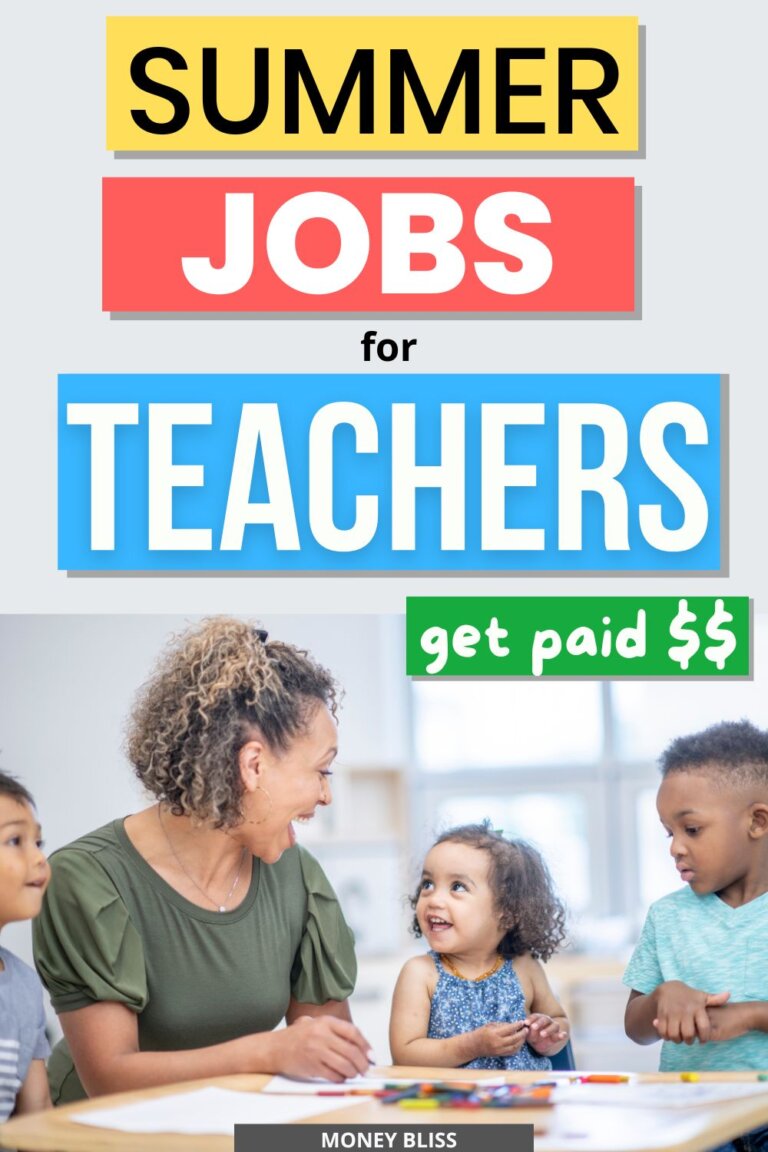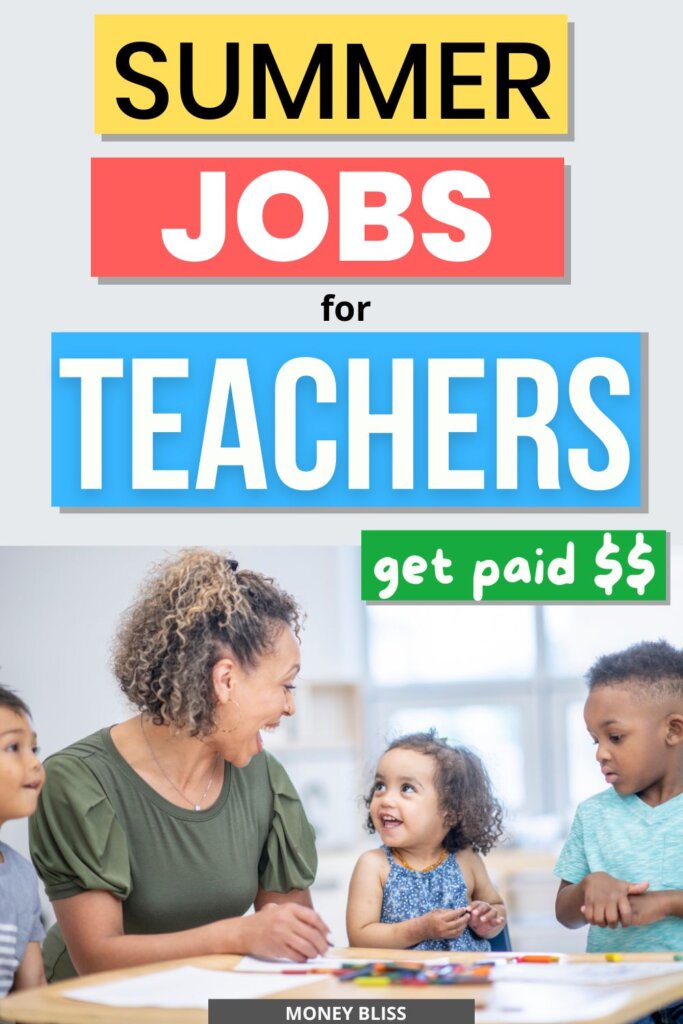 How can teachers make money over summer?
There are plenty of part-time or temporary options available that can help bridge the financial gap between the last day of school and the first day of the new year.
Whether you are looking for work related to teaching or something totally new, there are a variety of summer jobs for teachers that can provide additional income.
Making money over the summer doesn't have to be stressful. We will cover all of the great ways to make money during your break.
Given the number of weeks in a school year, you have time to make extra money.
What are the best summer jobs for teachers in 2023?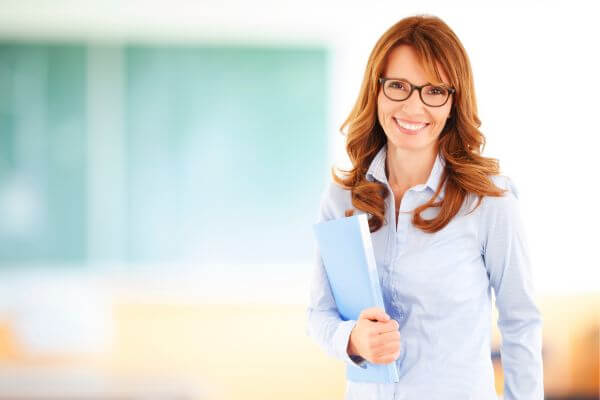 The best summer jobs for teachers will be those that offer the most flexibility and pay.
Many teachers choose to work as tutors or nannies during the summer months, as these positions often offer flexible hours and competitive pay.
Other popular summer jobs for teachers include working as camp counselors or handyman contractors.
This post may contain affiliate links, which helps us to continue providing relevant content and we receive a small commission at no cost to you. As an Amazon Associate, I earn from qualifying purchases. Please read the full disclosure here.
This is the perfect side hustle if you don't have much time, experience, or money.
Many earn over $10,000 in a year selling printables on Etsy. Learn how to get started by watching this free workshop.
If you've ever wanted to make a full-time income while working from home, you're in the right place!
This intensive training combines thousands of hours of research, years of experience in growing a virtual assistant business, and the power of a coach who has helped thousands of students launch and grow their own business from scratch.
Best summer jobs for teachers in Teaching Space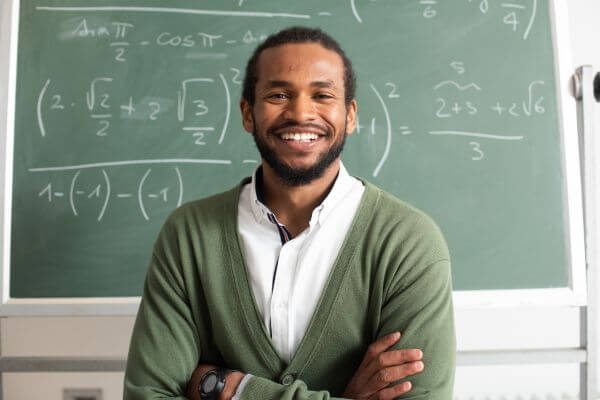 You can find work in traditional teaching positions that you know you already excel at.
Even better most of these are jobs that pay 25 an hour or more!
Here are the most popular ideas!
1. Teach English Online
An English teacher in an online environment is someone who provides English language instruction to students virtually, usually over video chat.
This role is becoming increasingly popular.
English teachers in an online environment typically use a range of resources such as online lesson plans, videos, and activities to provide engaging and effective instruction.
An online English teacher typically requires a minimum of a bachelor's degree, with prior teaching experience also helping their application. Online English teachers can expect to earn around $24 per hour.
2. Babysitter
A babysitter is a competent individual who looks after children in the home of the family they are employed. They are responsible for the safety, well-being, and supervision of children in the absence of parents or guardians.
Babysitting is an ideal summer job for teachers for many reasons:
First, teachers are already certified in child care and have the skills and knowledge necessary to care for children. This certification gives them an edge over other babysitters, especially teenagers.
Second, babysitting offers teachers a flexible schedule, which is perfect for the summer months. They can pick up babysitting gigs here and there as they please, or they can find a regular, full-time nanny job.
Finally, babysitting pays well. According to SitterCity, babysitters earn an average of $18.50 per hour. That plus tips can give teachers a nice extra income to take with them into the next school year.
Additionally, teachers are generally more reliable and trustworthy, which gives parents added peace of mind when leaving their children in the care of a babysitter.
3. Start a Nanny Agency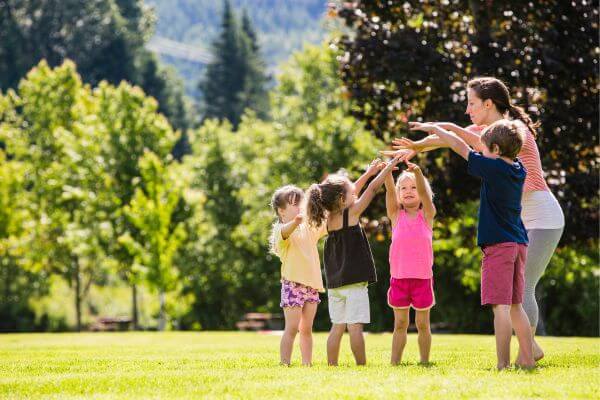 Starting a nanny agency can help teachers in the teaching space by providing them with a supplemental source of income and working with children in a different capacity than their traditional teaching gigs.
It gives teachers the flexibility to choose when and how much they want to work, allowing them to strike the perfect balance between their everyday job and their nanny business.
This is a great way to build passive income as others are working for you.
4. Summer Child Care
A summer child care worker is a dedicated individual who provides care for children in their homes during the summer months.
This job entails providing a safe and nurturing home environment for the children, engaging them in developmentally appropriate activities, and helping them develop social and life skills.
Summer child care workers often have a teaching background and may incorporate educational activities into the day, such as reading, writing, math, science, and art. They may also plan outdoor activities and help the children learn about their community and the environment.
5. English as a second language (ESL) instructor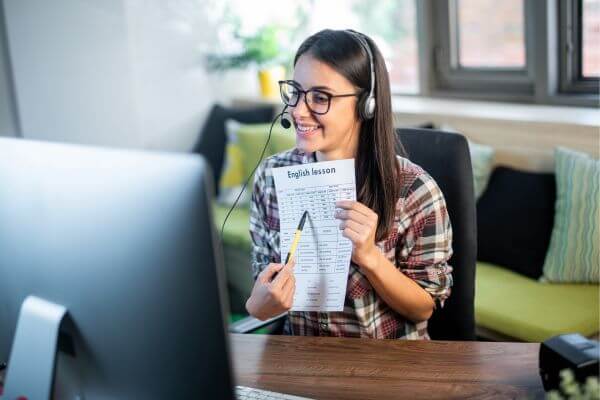 The duties of an English as a Second Language (ESL) instructor include providing instruction and support to English language learners in a way that promotes student achievement and encourages a positive learning environment.
This may include creating lesson plans, assessing students' progress, and providing accommodations to meet their individual needs.
ESL instructors can work in person or online and can choose to work with students of any age. They may also be responsible for keeping up with the latest developments in language education, staying up to date on best practices, and connecting with their students in a meaningful way.
The median pay for an ESL instructor hovers around $20.00 per hour, although this can vary depending on location and other factors.
6. Sell Your Lesson Plans Online
This is a popular opportunity for teachers is selling lesson plans online!
By leveraging existing lesson plans and worksheets created during the school year, teachers can sell their educational resources to other teachers and students, earning a passive income.
Teachers who create and sell their lesson plans on platforms such as Teachers Pay Teachers or Etsy.
With these options, teachers can find an additional opportunity for summer income without having to spend extra time creating new resources.
7. Elderly Companion Care
Elderly companion care is a job that involves providing assistance to elderly individuals in their everyday lives. This includes tasks such as meal preparation, running errands, light housekeeping duties, and even providing companionship.
It is an especially rewarding job as it requires patience, tact, discretion, and empathy – all qualities that teachers possess.
This kind of job is great for teachers seeking summer jobs because they already have the compassion and skills needed to excel in this role. Moreover, the job offers flexibility, as those working in elderly care can choose how much work they want to take on.
8. Tutoring Kids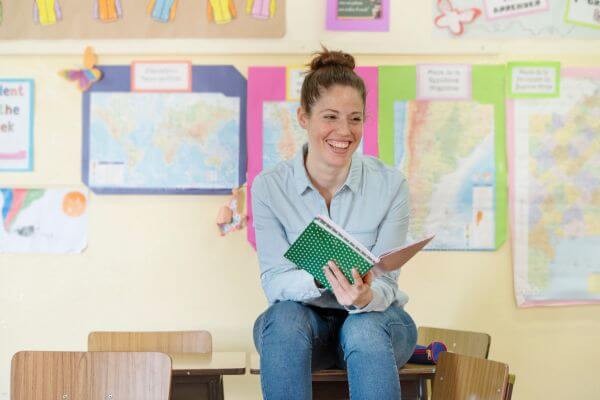 Tutoring kids in the summer is a great way to help kids who are falling behind, or whose parents are concerned about summer learning loss.
As a tutor, you can use your teaching skills to help the kids understand the topics they are struggling with, such as math, science, and reading. You can work one-on-one with the kids and help them learn the material they need.
Most tutors charge $25 an hour.
9. Coaching Youth Sports
Another great summer job for teachers is coaching youth sports.
Working with kids in a different way by teaching them athletic and teamwork skills can be just as rewarding. Plus, it's always adorable to watch the kids running around playing sports in their oversized helmets.
You can look for available jobs at your local YMCA, recreation centers, churches, and camps.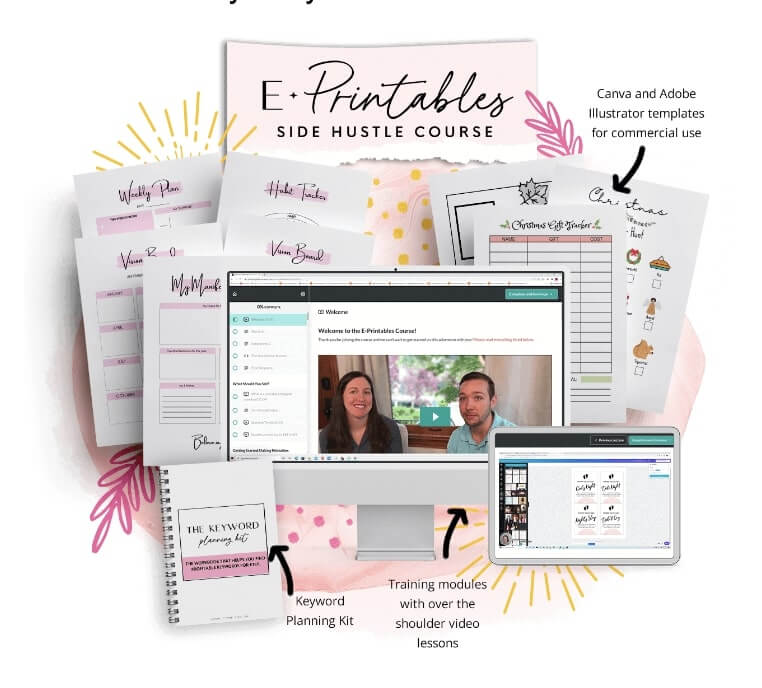 Summer Jobs for Teachers that are Social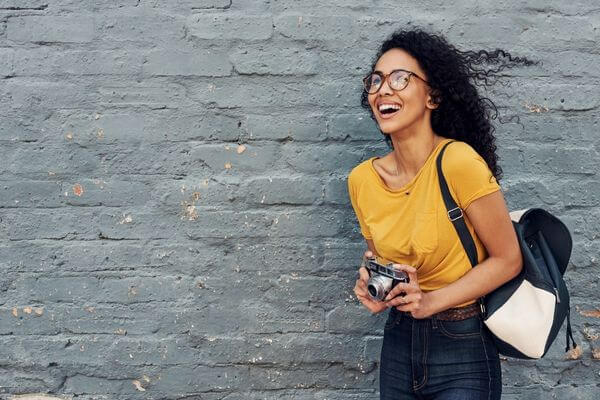 Do you prefer to be around others? If so, you may want to look for seasonal jobs that are social in nature.
Summertime offers a great opportunity to find jobs that are both social and rewarding.
1. Photographer
Photography is a great way for teachers to make extra money in the summer. And I know a fabulous photographer / teacher who does just this!
It requires a great camera, an eye for artistic detail, and excellent photo editing skills. As a photographer, you will be responsible for capturing and creating images that tell a story. You'll have to be able to recognize the best lighting and angles and be able to manipulate your images to create unique and beautiful visuals.
The benefits of being a photographer for teachers are vast.
You'll be able to use your excellent people skills to work with clients, and you'll also get to express your creativity through your work.
You'll have the flexibility to choose what type of photography you specialize in and can even take on projects that reflect your interests.
Plus, you can set your own hours and take on projects from anywhere in the world.
2. House Sitter
Housesitting is a great way for teachers to make money and get in some alone time during the summer when they don't have to be in their classrooms. It also allows for some flexibility in terms of deciding how much to work and what duties to take on.
In addition, you can travel to any location to sightsee the world!
As a house sitter having references available and mentioning that they are teachers helps to build extra trust. You can build your Housesitting profile here.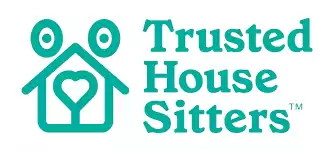 3. Catering/Waitstaff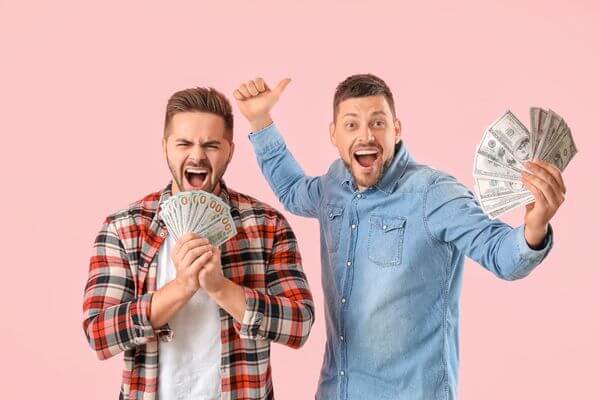 For waiters and waitresses, there are plenty of establishments that are looking for extra help in the summer, especially those that rely on good weather.
Serving positions are a great way to utilize communication and people skills while earning a good income.
You can work at a restaurant or look for caterers who need extra help.
4. Deliver Food/Groceries
If you're looking for a way to make some extra cash on the side of your regular job, consider becoming a food and groceries deliverer.
With the rise of online ordering and delivery services, this is quickly becoming an increasingly popular way to make money.
There are a number of companies that offer delivery services, such as Uber Eats, GrubHub, Instacart and Shipt, that allow you to choose when and if you want to work, and get paid for the hours you put in.
Plus, you don't have to interact with people too much other than delivering their order, so it's a good option if you're looking for a low-stress side hustle.
5. Sign up for Research Studies – Up to $400 per study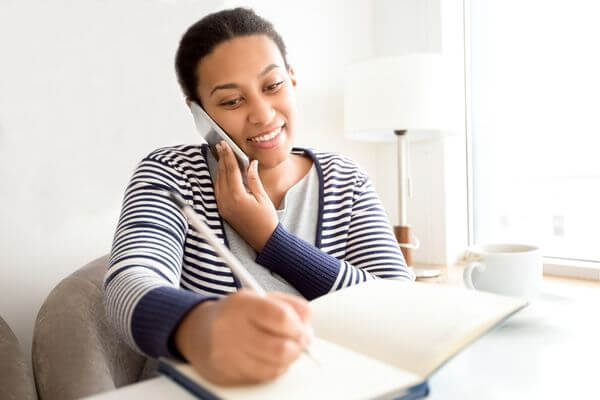 This is one of my personal favorites! A great way to make money on the side.
If you're looking for a way to make some quick money in one day, consider participating in research studies.
There are plenty of companies that specialize in this as much as you need to check locally. And to note, if you search for research studies on your phone, you are likely to see sponsored content on Facebook showing you more opportunities.
Companies offer studies that can pay up to $50 or $100 an hour, or maybe free food. Generally, payment is via cash, check, or Visa gift card.
6. Event planner
If you have a knack for throwing parties and organizing events, there are plenty of planning firms or catering groups looking for helping hands in the summer months.
You can capitalize on your organizational skills and communication abilities to make some money while learning about a new industry.
Since many events like weddings happen in the summer, you can focus on planning gigs happening when you want to take the job.
Online Summer Jobs For Teachers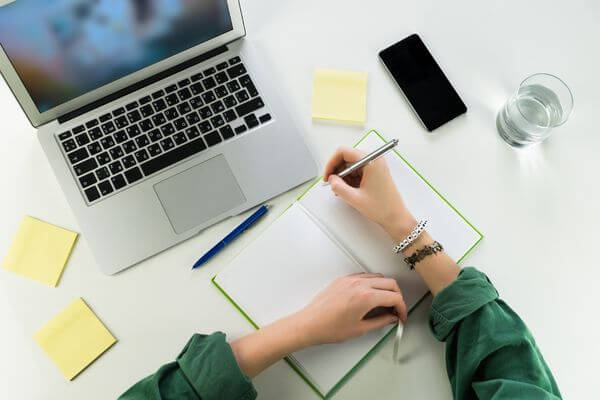 If you're a teacher, the summer break is a time to recharge your batteries, enjoy some well-earned rest and relaxation – and maybe even earn some extra money.
And with more and more schools and districts moving to online learning, teachers are honing their skills on online platforms. '
Many people are learning how to make money online for beginners.
1. Become a Freelance Writer
Freelance writing offers teachers the flexibility to work when they want and from the comfort of their homes.
Plus, it has the potential to be highly lucrative, with the top 10% of writers earning around over $50 per hour.
In order to become successful freelance writers, teachers should consider narrowing their focus to a specific niche. Additionally, building a portfolio and pitching clients directly can also help teachers get writing assignments and increase their rates.
2. Become a Proofreader & Editor
Proofreading and editing is a job that involves reviewing a document for errors in grammar, punctuation, structure, and spelling. It is a task that requires great attention to detail and an understanding of the rules of language.
This is a great job for teachers who are looking to make extra money during the summer months.
Due to its flexible nature, this job can be done in a variety of settings and can offer competitive pay. Freelance proofreading and editing can provide an average of $25 per hour and can even increase to more if you develop a reputation for quality.
3. Start a Profitable Money-Making Blog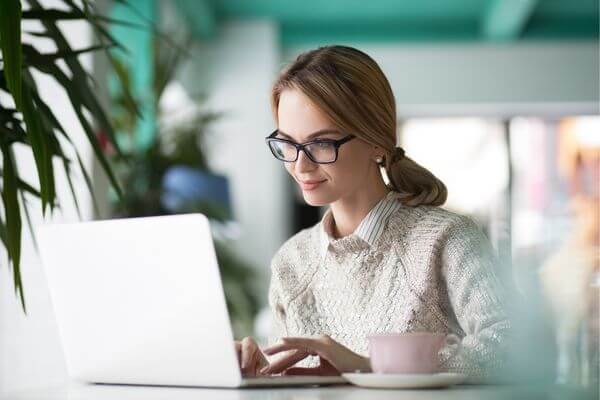 Blogging is a great online job for creative people who have plenty to say about a wide variety of subjects.
It's possible to earn anywhere from a couple of dollars up to $10000+ each month from a blog.
Typically, it takes around 18 months to establish a blog that can supply a good income, but the long term income potential is excellent.
With display ads, affiliate marketing, sponsorships, and selling digital products and courses, teachers can make a nice side income.
Setting up a blog can take a bit of time and dedication, but it is worth it in the end. By starting a blog during the summer, teachers can make a passive income that will help them through the upcoming school year.
4. Start a Bookkeeping Business
Bookkeeping is a great side hustle that doesn't require any prior experience and is highly lucrative.
You can set your own hours and take on as many clients as you want.
Furthermore, Bookkeeper Launch is a great workshop that can teach you everything you need to know to get started. You can even start off with one client and grow your side hustle from there.
5. Become a Stock Trader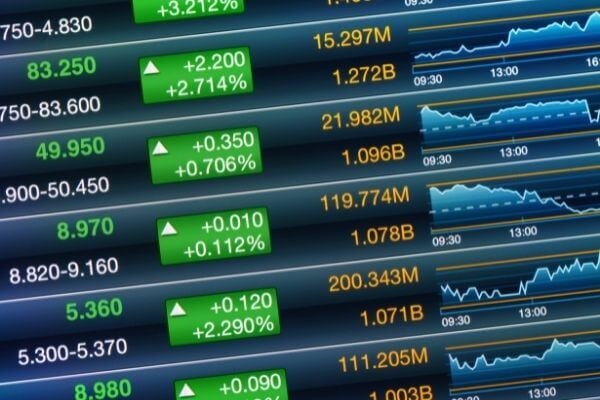 Trading stocks is a great way to make supplemental income and can be done by anyone with the right knowledge and resources. With the right guidance and research, you can make a good job with trading – I do.
In fact, many traders I know are former teachers.
For those wanting to pursue trading stocks, it is important to understand the market and keep up with the latest news and updates. Taking Teri Ijeoma's course is a great way to understand the process and the different strategies involved in trading stocks.
6. Resell Products on Amazon
With Amazon's FBA program, you can find great deals on products from brick-and-mortar stores or online and resell them on Amazon for a higher price.
All you have to do is ship the products to Amazon, and they will take care of the rest.
This is a highly popular way to make money without holding inventory.
7. Take Paid Online Surveys
If you're looking for a quick and easy way to make some money over the summer holidays, taking surveys online is a great option.
Here are the top legit survey platforms:
LifePoints (MySurvey)
iSurvey World
E-Poll Market Research
As most surveys only take a few minutes to complete, it is possible to make up to a few hundred dollars in a month. To make decent money, you will need to join many survey sites and it's recommended that you open a new email account to direct all the survey emails.
The rewards are usually in the form of points which can then be converted into cash once you reach the cashout amount.
Taking surveys online is an easy and straightforward way of making money and is definitely worth trying out if you have some free time this summer.
8. Search Engine/Social Media Evaluator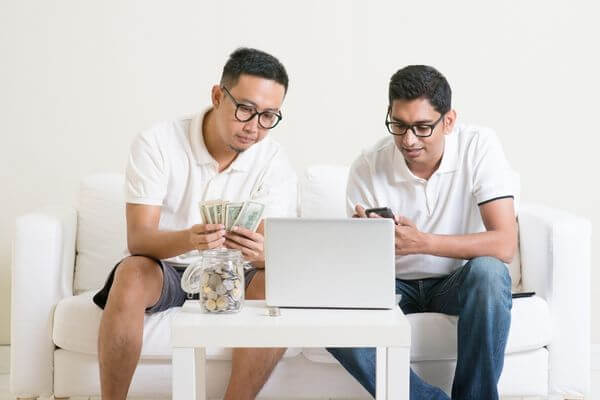 An SEO/SM Evaluator is a job where you rate the relevancy of search engine and social media ads. This is one of the most unique online summer jobs for teachers to make some extra cash.
The best companies to work for are Appen and Telus International (formerly Lionbridge). The pay varies per job, but you can decide which one works best for you.
This job is a great option for those who have a bit of extra time and don't have enough hours to dedicate to part-time work. It is a flexible job where all you have to do is look at search engine results and check that they are relevant.
9. Create and Sell Printables
Printables are digital downloads that are purchased and used by teachers in their classrooms. They can range from lesson plans to fun activities for younger grades.
With printables, the income generated is mostly passive since once they are created, they can be sold over and over again with minimal effort.
Thus, creating and selling printables can provide teachers with an easy and profitable summer job. Not only is it a great way to channel creativity, but it can also provide a way to help other teachers and make money at the same time.
10. Virtual Assistant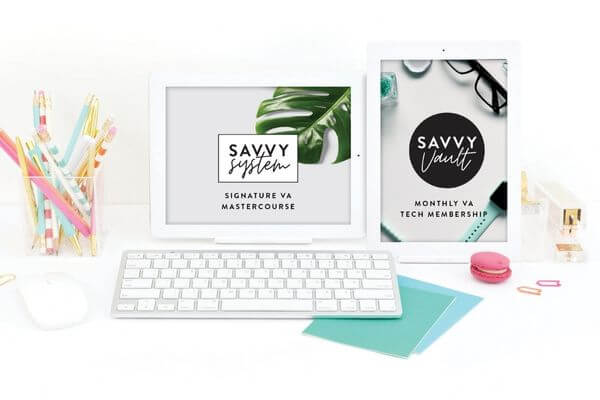 A Virtual Assistant (VA) is someone who helps business owners and tasks is usually tailored to the client's business needs such as email correspondence, data entry work, social media marketing, booking appointments, creating newsletters, writing blog posts, scheduling posts, and more.
This job has become increasingly popular for those who wish to work from home, which is an ideal option for teachers over summer break. Plus virtual assistant jobs with no experience are common.
Virtual Assistants have the potential to earn around $15-$35 per hour, and can find work on various freelance websites, job boards, and other platforms.
This job is perfect for teachers as it requires plenty of organizational skills and attention to detail.
11. Get Paid to Test Apps and Websites
Testing websites and apps are great ways to earn some extra income in your free time. Companies need help from ordinary users to find out how their websites and apps are performing and how user-friendly they are. This is where the services of UserTesting, UserFeel, and Userbrain come in.
UserTesting allows you to test websites for errors and usability and you'll be paid a fee of $10 for each 20-minute test.
Similarly, UserFeel pays $10 for each 10-20 minute test
While Userbrain pays $5 per test which typically lasts between 5 to 20 minutes.
All you have to do is browse and navigate websites and then provide honest feedback.
With no programming skills required, it is a convenient way to have a non phone work from home and enjoy the flexibility of having your own schedule.
By following these steps, you can get paid to test apps and websites and make some extra cash in the process. So don't wait – get started today!
12. Make Money Losing Weight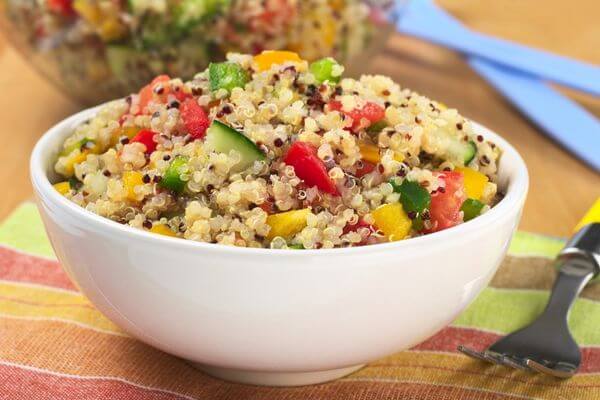 Making money through a weight-loss challenge like HealthyWage can help motivate you to lose weight this summer.
When you place a bet with your own money, you create an incentive to hit your goals and stay healthy.
When you hit your goal, you'll be rewarded with prizes. This can be a great motivator for some people, as it provides a financial incentive to stick to their weight-loss journey. Sign up to lose unwanted pounds.
13. Transcription
Transcriptionists listen to audio files and type out the words they hear. This requires good listening and typing skills, as well as attention to detail.
You'll need a computer and a good internet connection and you can expect to earn around $15-25 per hour for your work, though this can go up with experience.
If you're interested in getting started, you can take the free mini-course from Transcribe Anywhere to learn more about transcription work and how to become a successful transcriptionist.
Summer Jobs for Teachers that Get You Outside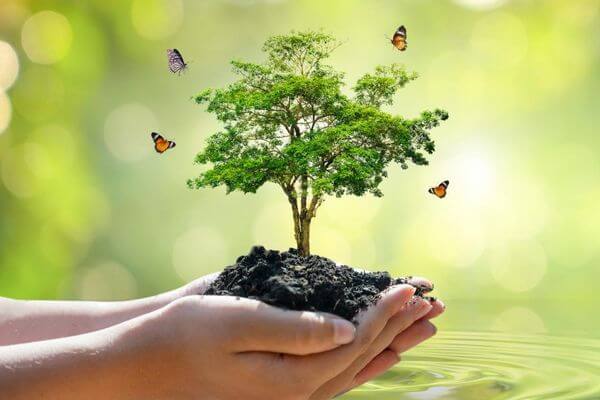 Summertime is here and the last thing you want to do is spend more time indoors.
You want to make money and get outside. These are the ways to make that possible.
1. Teach Swimming Lessons
Swimming lesson teaching is an ideal summer job for teachers because it allows them to use their teaching skills while being in the water and enjoying the summer sun. The pay for swimming lesson teachers varies depending on the location, skill level, and employer, with the average salary being around $14 an hour.
In order to become a swimming lesson teacher, applicants must have experience as a swim instructor, and CPR certification.
However, you can earn $20-30 per 30-minute lesson for providing them on your own.
2. Walk Dogs for Cash
Walking dogs is a great way to make extra money during the summer and all year round actually.
Dog walking can be a fun and rewarding summer job, as you get to interact with and enjoy the company of furry friends, get some exercise, and make some extra cash.
With sites like Rover, you can easily find clients who need dog walkers and pet sitters. Generally, dog walkers charge $15-$30 per 30-minute walk and the more dogs you walk or look after, the more you can make.
You can sign up for Rover and create an online sitter profile where you'll answer questions about your experience with dogs and schedule availability. Rover keeps a small percentage as a service fee and as soon as you complete a service, you'll be paid within two days.
If you love dogs and have the time, walking them and pet sitting could be a great way to make some extra money. Plus, you get to enjoy the summer weather and the company of some furry friends!
3. Summer Camp Director or Counselor
With a summer job as a camp counselor, you get to participate in fun activities while making a positive impact on the lives of the kids.
Working as a summer camp counselor can be a great way to boost your resume and hone your mentoring and management skills. Whether you're looking for a full-time, paid position or just want to make a little extra cash during the summer months, being a camp counselor can provide a unique, fun, and rewarding experience.
Generally, these are jobs that pay weekly.
In order to be a summer camp counselor, you will generally need:
experience working with children
be comfortable working outdoors and helping facilitate activities
beneficial to have certifications in CPR/First Aid, lifeguarding, or aquatics.
Most camps will also require a background check and/or drug test, so make sure to check the camp's requirements before applying.
Finally, a positive attitude and enthusiasm for working with children are a must!
4. Theme Parks
During the summer, teachers typically work at theme parks such as Seaworld, Busch Gardens, Disney, and smaller parks scattered around the country as they are looking for a variety of positions, including lifeguards, guest services, bus drivers, and more.
Other seasonal jobs could involve operating rides, selling tickets, hosting special groups, and selling concessions or tickets at local baseball stadiums or concert venues
5. Flip Furniture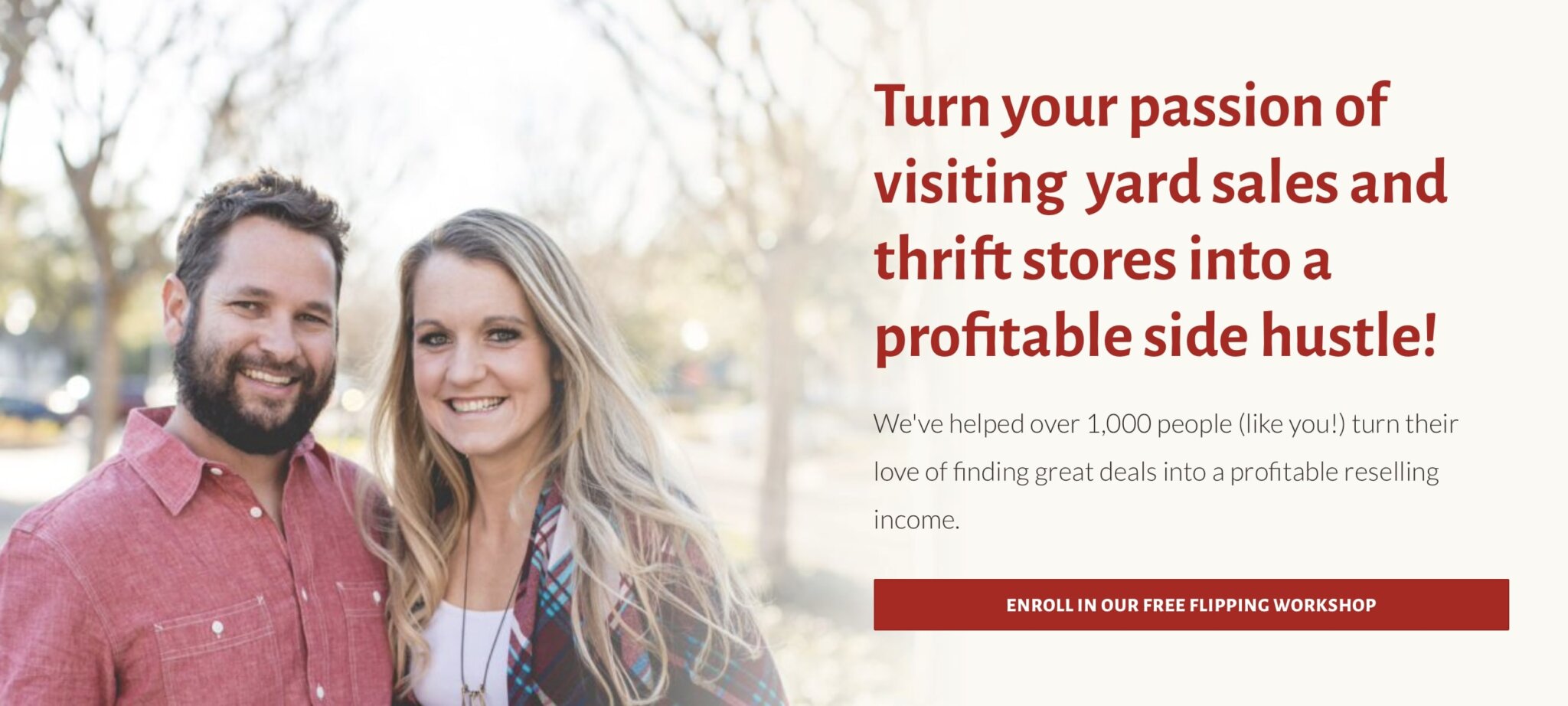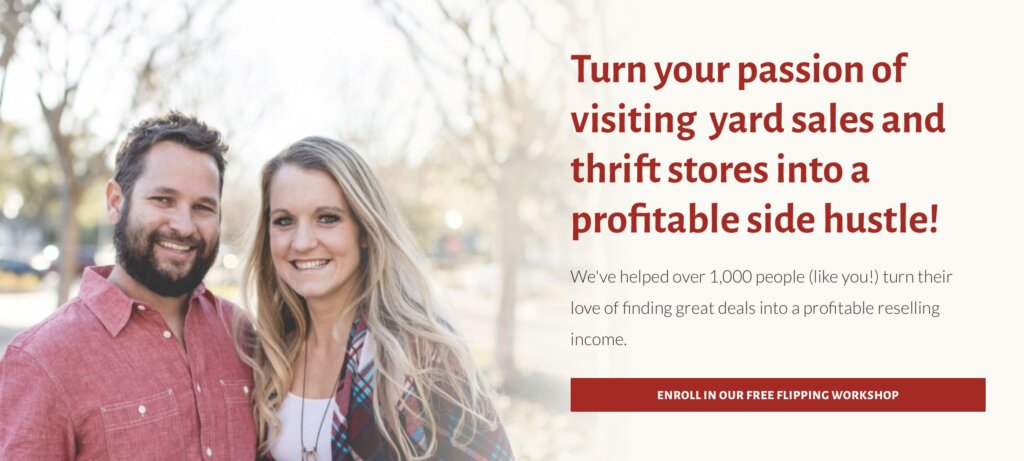 With a little bit of money to get started and a keen eye for good products, teachers can explore estate and yard sales, thrift stores, and flea markets to find furniture to redecorate and resell for a profit.
Flipping furniture is a great way to make money, but it can also be therapeutic to give old furniture new life.
Plus, with Rob and Melissa from Flea Market Flipper's course, teachers can get the knowledge they need to make the most of their flipping endeavors.
6. Local Tour Guide
Tour guides can be found in cities and neighborhoods, guiding guests to the hot spots and hidden gems.
They act as a type of teacher for large groups of adults, making it an ideal fit for teaching professionals on summer break. Tour guides provide a service that informs, educates, and entertains visitors, and can be a great way to earn extra money while exercising and sightseeing.
Good tour guides need to have strong public speaking skills, along with local knowledge and general fitness for walking. They also should be willing to learn about their city and provide visitors with a new perspective on its history.
Also, you can become a tour guide in a foreign country if you have the desire to learn more.
How much can I expect to earn from summer jobs for teachers?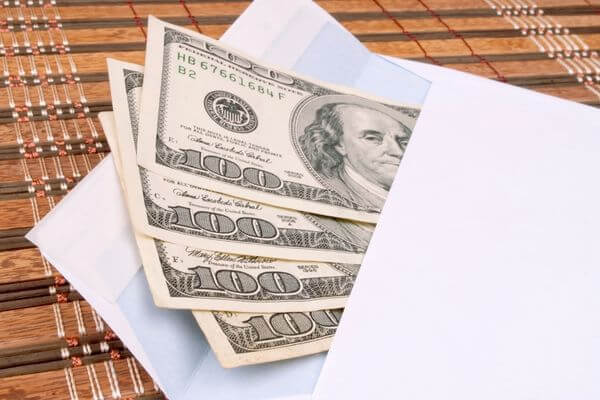 This question can be difficult to answer because it can depend on a number of factors such as the location, the type of job, and the employer.
In general, teachers can expect to earn around $15-35 per hour.
If you choose to work full-time (40 hours) through the summer, these would be $7200-$16800 (assuming working for 12 weeks in the summer).
If you choose to work part-time (20 hours) through the summer, these would be $3600-$8400 (assuming working for 12 weeks in the summer).
Obviously, this is 100% what you decide to do.
Many of these opportunities provide teachers with a modest income without a lengthy commitment, and some even offer the flexibility to work remotely.
FAQ
Which Summer Work for Teachers Appeals to You?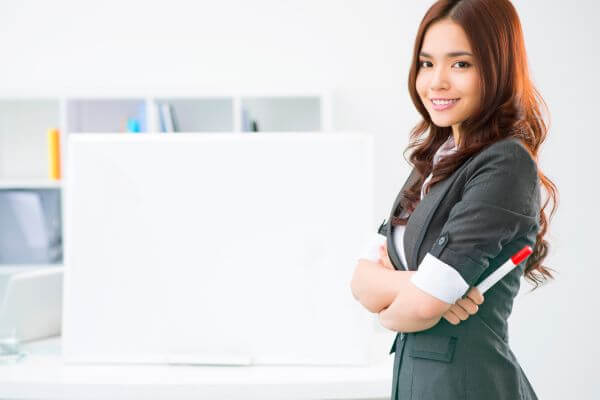 Summer is the perfect time to pick up a new side hustle! Whether you're looking for a teaching opportunity or something completely different, there's something out there for you.
Plenty of great summer jobs for teachers that will help you bridge the financial gap between the end of the school year and the start of the new one.
This enables you to make extra money over the summer while still having enough free time to enjoy the warm weather.
Every teacher will pick a different summer job, so make sure it is the perfect fit for you!
So if you're looking for a summer job to make some extra money, check out any of the top summer jobs for teachers and make the most out of your summer.
Also, make sure to tell your students about these remote jobs for college students.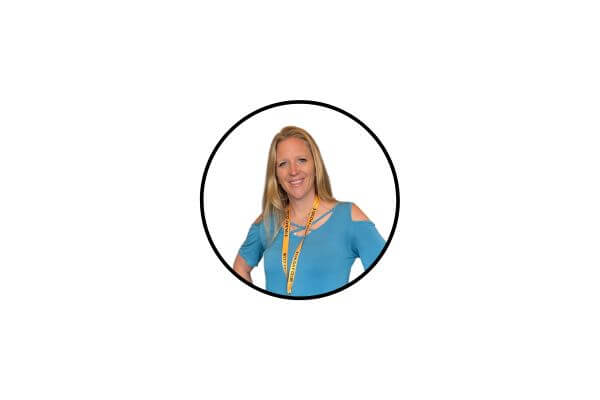 Did the post resonate with you?
More importantly, did I answer the questions you have about this topic? Let me know in the comments if I can help in some other way!
Your comments are not just welcomed; they're an integral part of our community. Let's continue the conversation and explore how these ideas align with your journey towards Money Bliss.