This post may contains affiliate links, which means I receive a small commission at no cost to you. Please read the full disclosure here.
For twenty-five plus years, Black Friday has always been a tradition in our house.
To give you an idea of how long we have shopped on Black Friday back in the day… We could walk up to Best Buy at 8 am (on Friday) when they opened at 8 am (again on Friday) and get all the Doorbusters we were after. Then, we could hit another store's opening at 9 am for their giveaway. And still get to the mall by 10 am to get their giveaway!!
I probably have missed one or two Black Fridays in the past 25 years.
Nowadays, you have to plan your Black Friday shopping a little bit more strategically because of the amount of people participating and online shopping to score the best deals for you!
It is possible to save money on Black Friday. The same strategies work for Cyber Monday, too!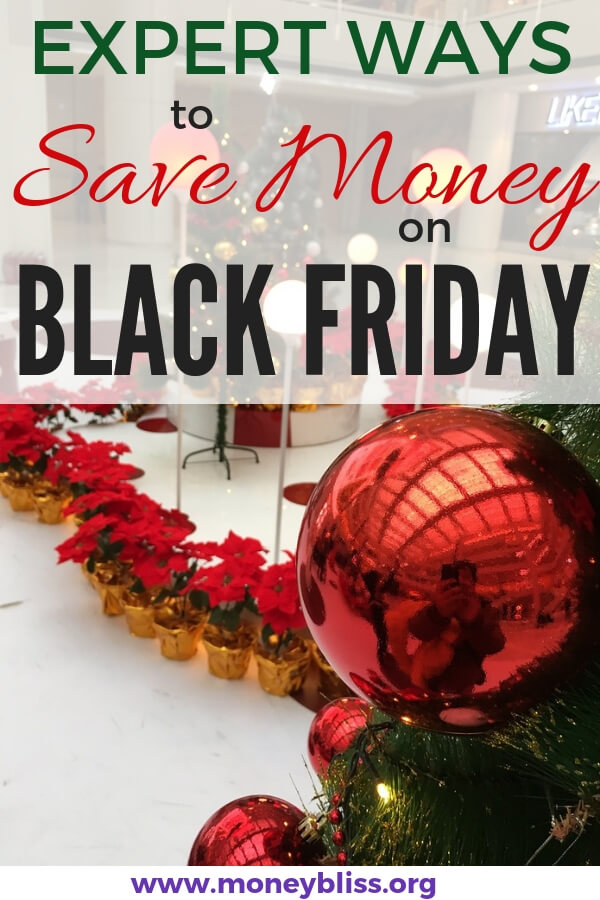 What Truly Qualifies as a Black Friday Sale
Nowadays, everywhere you look is having a sale. Slap a label beforehand and the retailers are waiting for you to devour this "great" save.
The term Black Friday used to mean the Friday following Thanksgiving day. It was the day very much looked forward to retailers because their financials went from "in the red" to "in the black." Thus, the true definition of Black Friday.
However, Black Friday sales start in early November. Some companies release a Black Friday deal daily leading up the holiday.
So, you the savvy shopper must determine what is a good price and what isn't a good price.
Is the Black Friday Sale Worth It?
Back in the day, I would never ever have considered not going out on Black Friday. Getting up and heading out was always worth the effort spent.
Now, I always ask myself…"Is the Black Friday sale worth it?"
Here is a little background on why. Last year, I wanted to drop in quickly to pick up one specific item and leave. The people in line were waiting well over an hour and not even close to checkout. Gulp. Seriously, that wasn't no worth my time or effort.
There are times that my time is more valuable than standing in line to save a few bucks. In this instance, it was hanging out with my kids playing games.
So, before you head out, and test the shopping craziness, ask yourself, "Is this Black Friday sale at XYZ store worth it?"
If your answer is yes, then continue to read on to find money saving tips for Black Friday or Cyber Monday.
Save Money on Black Friday & Cyber Monday:
From my expert opinion, here are the 5 simple ways you can save money…
1. Make your list BEFORE looking at the ads.
This used to be easier before our technology crazy world and all the ads have been "leaked."
Sit down and make a list of what you want to buy – not what the stores want you to buy.
Download the Christmas Budget Tracker and Gift Planner now.
If you are shopping for gifts, write down ideas of what each person would like. Think about what could be replaced in your household (Murphy's law – it will break right after the sale). Make a list before you look at the ads.
2. Decide how much you plan to spend.
Know your dollar number.
How much can you spend? How much should you spend?
Don't compare your number with family or friends. The retailers just want you to spend, spend, spend. And they don't care if you go into debt doing it.
The average consumer spends $800 on Christmas. For many families, that is way more than they can afford. But, saying no can be hard.
Decide how much you can afford and want to spend on Black Friday shopping. And stick to it.
3. Do you need it?
There are tons of sales happening on Black Friday.
Some sales are super sweet and will save you tons of money. Some are complete duds that trick you into spending your money; when in actuality that product was cheaper two days prior.
Ask yourself that tough question is it a want or a need for each item on your list.
Download the Spending Wish List to help you out in the decision making.
4. Price compare.
Comparing prices can save you a ton of money. Also, be sure to check online prices and free shipping offers.
You can easily google any item on your list and see prices from Amazon, Target, Kohl's, Macy's, and Wal-mart pop up.
Or try a price comparing app.
Check and see if the Black Friday super sweet deal is actually a super sweet deal or a dud.
5. Review your list and make a plan.
In order to save money on Black Friday and/or Cyber Monday, you need do these things:
Wrote your initial list
Decided how much you plan to spend
Determined if it is need or want
Price compared
Then, you are ready to plan your Black Friday shopping plan.
From your list, pick which items will (1) save you the most money and (2) the biggest needs. Plan your shopping trip around those items.
Don't worry about catching every single sale. Remember, there are plenty of other sales right around the corner. And there are 30 more shopping days until Christmas (and those retailers will be rolling out last minute sales).
These tips should help make your Black Friday trip successful, productive, and not breaking the bank expensive.
Focus on your top items on your list. Also, remember to be nice and friendly. Personally, I always enjoy standing in line when there is another shopper to discuss our shopping plans. Yep, put away that phone, chat with a stranger, and enjoy the experience.
Happy Black Friday shopping! And then, super Cyber Monday shopping!
Come back and comment on the awesome deals you were able to score and how much you saved this year!
FREE ACCESS!
All of the resources you need to succeed with money. Gain instant access to financial printables, worksheets, guides, and more!
---
The password will be be emailed to you!