Save Age Challenge – Small Steps to Save Money
This post may contain affiliate links, which helps us to continue providing relevant content and we receive a small commission at no cost to you. As an Amazon Associate, I earn from qualifying purchases. Please read the full disclosure here.
---
The hardest part about saving is….STARTING!
Are you tired of not saving money at the end of the month? Feel like you are constantly living paycheck to paycheck?
You have to make a decision to start saving money.
Are you up for this money saving challenge in 2020?
Because of freewill, you have the choice to save or not to save. That is completely up to you.
One key hint… the more money you can save now, the faster you can reach financial freedom.
This is a simple save money challenge that plays more with your brain.
Background on Save Age Challenge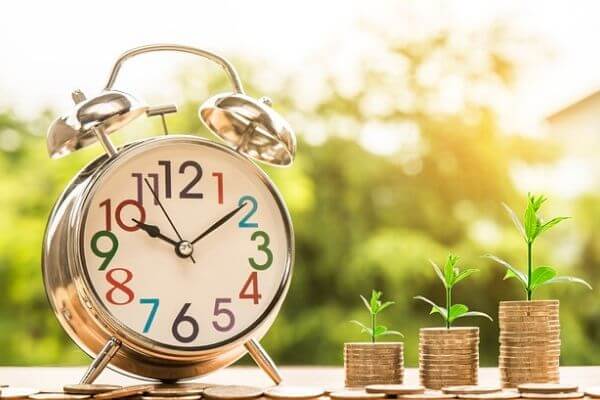 I was speaking to a friend about their family struggles to save money. The thought of trying to squeeze one more dollar out to save was unthinkable. Reaching $50 a month to save was totally out of the question.
So, I posed the question, "Can you save your age?"
She said, "Of course, I can save my age?"
Wait a minute.
I thought you said saving $1-50 per month was unthinkable. But, now you are telling me that you can save your age in dollars?
That is when the Save Age Challenge formed.
Small steps to saving money.
It is all about perspective. For some reason, we correlate our age differently than we do typical dollar amounts. Regardless, it is a technique that works.
This is exactly how to save money with a challenge!
Saving Resources to Help You:
Understand the Save Age Challenge
Simple. Easy. Start.
Every week or month deposit your age in dollars to a separate bank account. This could be a regular savings, Roth IRA, college savings, online savings account – whatever type of account you want.
You have to decide what will work better for you – weekly or monthly deposits.
However, the key is you cannot withdraw money until you finish one full year. 52 weeks of saving under your belt!
Why can't I withdraw money? Because you want to prove to yourself that you can save money and not spend it immediately.
Period. Deposit. Save.
This is your first small steps to saving money. A great money saving idea!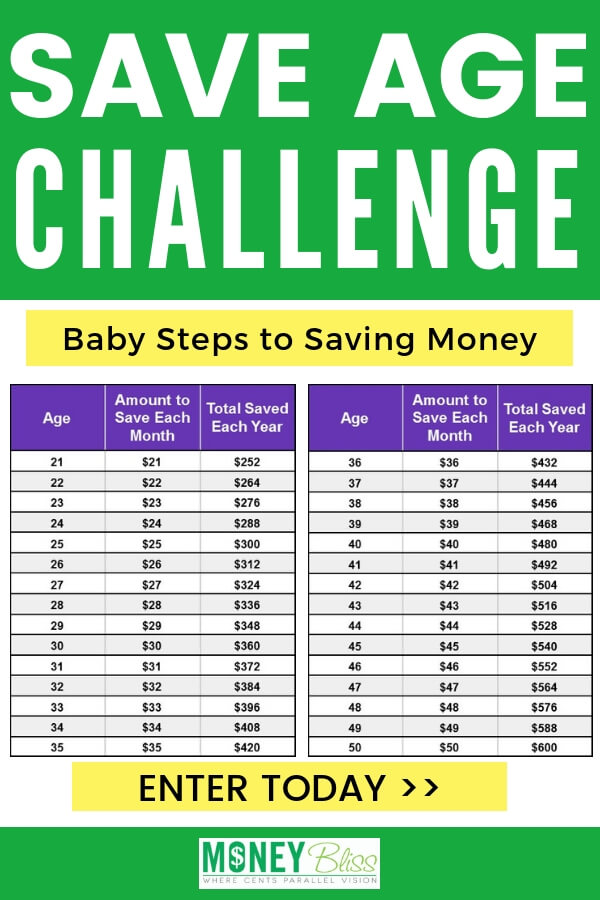 How the Save Age Challenge Works:
Just to recap on this money saving challenge:
Decide if the Save Age Challenge will be done on a weekly or monthly basis.
Each week or month deposit your AGE in dollars to a separate bank account. (You can deposit more – Extreme Challenge, too!)
Make no withdrawals in the account for ONE FULL YEAR! 52 weeks in total!
Prove to yourself that YOU CAN SAVE MONEY!
How much could you save each year by just saving your age?
Take your age and multiply by 52. That is the amount for this saving money challenge!
Join the Save Age Challenge
1. Enter via email
2. Follow Money Bliss on Facebook & Pinterest
3. Share on social media
Each share helps your friends save too! Plus to have like-minded influences will help you save more money!
Weekly Save Age Challenge
With this save money challenge, you use your age and save that amount weekly.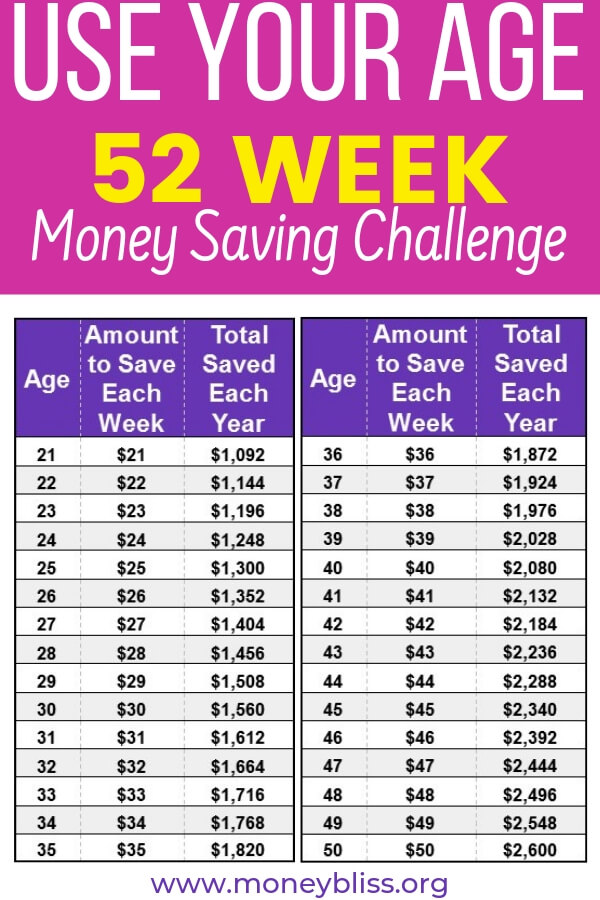 Monthly Save Age Challenge
Up for the Extreme Save Age Challenge?
Maybe you are thinking I want to challenge myself to save a little bit more than just your age.
Simple…Add a zero to your age.
For instance, if you are 27 years old, then with the Extreme version, you would be saving $270.
Maybe you are really fired up to save money and trying to reach saving 50% of your income.
Then, go for the Double Extreme Save Age Challenge! Add two zeros to your age!
With the Double Extreme Save Age Challenge, the same 27 year old would be saving $2,700.
Also, check out the Save Age Challenge for Kids!
Top Money Bliss Tips for Success