This post may contain affiliate links, which helps us to continue providing relevant content and we receive a small commission at no cost to you. As an Amazon Associate, I earn from qualifying purchases. Please read the full disclosure here.
---
There are so many ways to save money.
If you have been around Money Bliss long enough, you have seen the hundreds of money saving ideas.
Today, this post is going to be a little different.
I am going to share with you the things we refuse to give up to save money. Yes, I know by spending money on these items we are delaying our financial freedom.
However, I believe that enjoying life today is just as important… especially since we are debt free!
But, the main reason I am sharing this is because life is about finding a balance between money and enjoyment.
If you want to be an extreme penny pincher, then this post isn't for you. Go here for 175+ Simple and Easy Frugal Living Tips to Save Money.
But, if you are struggling finding a happy medium, then read on and enjoy.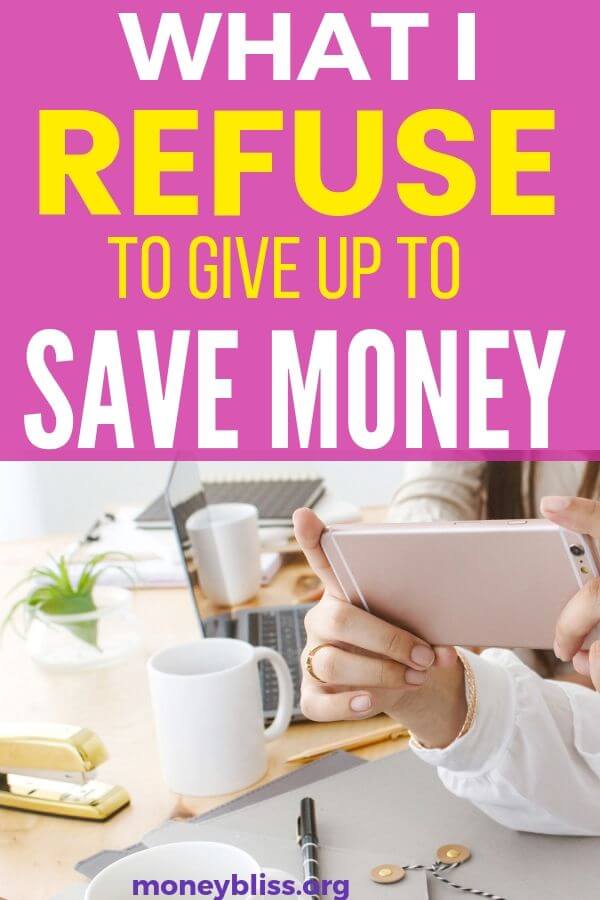 Refuse To Give Up To Save Money
Here are things in our household that we refuse to give up in order to save money.
Once we become debt free, it is easier to justify spending money on these items. Personally, I feel like we save a ton of money in other areas.
Don't worry…here are things I quit buying to save money.
Safety
Simple put… I'm not going to put a price tag on safety.
Under no circumstance are we willing to sacrifice our safety to save a buck. It's just not worth it!
That being said when I see a product that we need drop in price I am going to swoop in for and score a money saving deal. That is why I always like to decide in advance on what we need ahead of time, so I can cash in on some savings. Also, this free spending wish printable helps keep me on track.
Please value your safety over cost whenever possible.
Money Saving Tip: Do your research in advance. Then, you won't be tempted to pick things up on sale or pay more when you didn't have time to investigate it. Your safety could equate to less medical bills from accidents.
Cable
Oh, I know… Gasp! We haven't cut the cord with a simple streaming device.
This past year, we planned to cut the cord when we upgraded our internet speed. It was part of the reason for being able to justify the increase in internet cost. But, we didn't end up getting rid of cable.
The primary reason was because of sports. While the packages for streaming sports has definitely come down, there was ONE huge caveat to watching sports online. We couldn't watch the sports live in our market. Bummer. (like non-negotiable in our house)
So, the alternatives would be going to watch more games in person, which is definitely not cheaper. The other idea was to head to a local sports bar to catch the game, which would definitely at up fast. Plus the convenience of watching sports from home just makes more sense.
Money Saving Tip: We called our provider and asked for a discount. Remember to call each year. Yearly savings: $700
Quality Food
Feeding my family high quality food is a priority. The less processed foods in the house the better. That also means most of our meals are made from scratch.
This is one area I absolutely refuse to skimp on. Yes, I have found many ways to save money on groceries.
Since most of our food consists of fruits, vegetables, dairy, meat, and nuts, I have to be careful not to spend more on groceries than what we planned in our budget. All of these are real food to fill our bodies. So, we actually become full on quality food and not the processed (and addicting) processed foods.
The following items must be bought organic – milk, eggs, spinach, lettuce, beef, and anything on the dirty dozen list. Those are my non-negotiable items that we won't sacrifice quality over price.
To stretch my grocery budget even further, I use the grocery price stock-up list to know when produce is priced low.
Monthly Savings Than Average Family: According to the USDA food plans, we should spend $650-1300 a month on groceries based on thrifty to liberal plan, accordingly. In the past twelve months, we have spent $609 a month (up from $550/ month – we just bought part of a cow, which lasts a long time, too). So, we spend $41-691 less than "average households" and still eat a well-rounded diet from quality food.
Amazon Prime Membership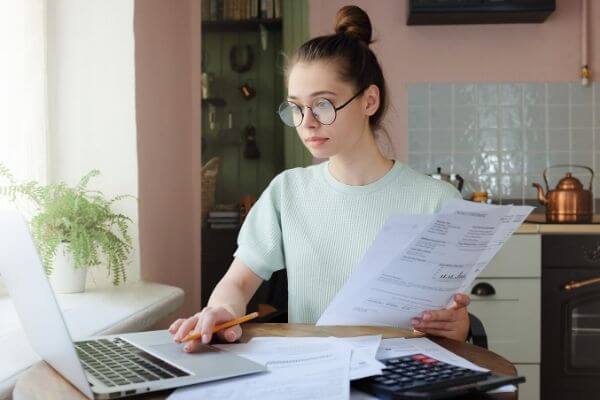 I'll admit… I love the convenience of online shopping. I truly hate going to the stores, not finding what I need and dealing with traffic.
Amazon Prime makes my life easier and I do appreciate two-day shipping. And have been guilty of getting something with same day delivery.
Plus listening to ad free songs is a big win for me.
In all honesty, we don't pay for the Amazon Prime membership. My mother-in-law believes it is the one thing that can make my life easier, so she gives us a gift membership.
If we actually had to pay for Amazon Prime, I would probably scrutinize the cost a little bit more. However, I still prefer the convenience over traffic.
Money Saving Tip: Make sure you use all of the services to fully appreciate the Amazon Prime Membership. There is so much more than just two-day free shipping. Learn about all of the Amazon Prime benefits.
Kid's Activities
Kid activities are not cheap – in fact, they can be very costly. But, this is one area we won't give up to save money.
We know that there are too many benefits of them participating in activities plus most of our childhood memories are from our favorite activities.
However, there are things we do to save money on kid's activities:
Pick one sport or activity per season.
Don't buy team pictures each season (actually I have become known as the team photographer because of this awesome purchase)
Only buy new uniforms or shoes when they outgrow the current size
Find used sports gear, whenever possible
Play rec sports as long as possible! We are fighting the natural progression of traveling, competitive teams for young kids.
To make sure we always have money to pay kid's activities, we set aside the same amount each month in a sinking fund.
Find a Rhythm: Kid's activities can overrun any calendar. For us, finding a balance isn't worthwhile because something always has to give and achieving balance is impossible. We find a rhythm with the number of activities and the cost, then we won't stress out.
A Good Night's Sleep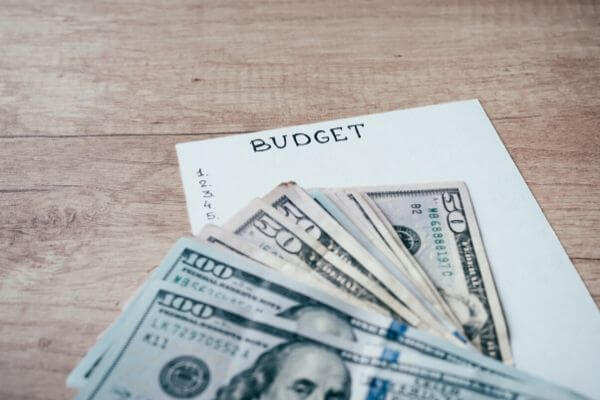 Sleeping is important in our house. Everyone loves their sleep. Specifically, we like a good night's sleep.
Thus, we have invested in a high end latex mattress. It is worth every penny we spent on it! Of course, we bought our mattress before finding out you can save money by buying a mattress online at Amazon. Say what? The reviews are fantastic and the prices make my money saving self happy. (Don't worry I do plan to investigate this further – if you own one please let me know.)
Also, finding quality pillows is hard. Plus the cost a pretty penny (specifically a hard "penny" to swallow). However, a bad pillow gives me a neck ache, which gives me a headache. Then, I am forced to try my favorite essential oils to soothe it and hopefully not resort to Advil. In addition, I have spent a bunch of time not feeling good, so I am not as productive as I can be. Long story there… But, we finally found quality pillows that we l-o-v-e! Pick yours up here.
Finally, a peaceful, quiet bedroom is a priority. We won't ever buy a house near a busy road or intersection. We invest in quality blinds to block UV rays and light.
All in all…saving money isn't as important as a good night's sleep. The better we feel, the more productive we can be!
Breaking Down the Cost: When we first started investigating the cost of a nicer mattress, we struggled with sticker shock. There is one hotel that we always sleep well and costs a couple hundred dollars a night. So, take the cost of the mattress you are debating and divide it by 365. Is that a cost you are willing to pay to have a good night's sleep for one night?
Vacations
We love to travel. Period.
The main reason we decided to pay off $53,000 in debt was to free up money to travel.
For us, putting off travelling until retirement is a non-negotiable in our house. This is one thing we will not give up.
There are plenty of other ways we save money and plenty of things we don't do. Travelling won't be one of them.
As I stated earlier, we spend half of what typical families our size spend. That means we have an extra money to put towards vacations.
Save Money for Vacations: Pick one thing that you could give up to travel more often. Start cutting out those expenses and put the money in a separate bank account.
Gym Membership
I know there are a million and one ways to workout on my own. So, does my husband. Both of us are athletes at heart.
The gym membership gives us consistency. It provides a structured routine. It is an outlet to relieve stress.
If I could ride my bike 3-4 times a week all year long, I may give up my membership. But, winters just don't allow for that. I have tried doing mini workouts at home. But, it doesn't end up happening. There is no accountability.
Maybe the need for us lies in the fact that we were always on team sports and we prefer that camaraderie. Whatever the reason, we aren't willing to give up the expense to save money.
Long Term Savings: This savings is an investment in our health and our sanity.
UPDATE: After March 2020 and the pandemic hit, we both quit our gym memberships for good. Everyone thought we were crazy! Instead we are slowly building a home gym and loving the flexibility to workout longer and spend less time going to/from the gym.
The jumpstart for me was learning to run and actually enjoy it. Here are some great resources to get you started if you had running (like the old me).
Ability to Spend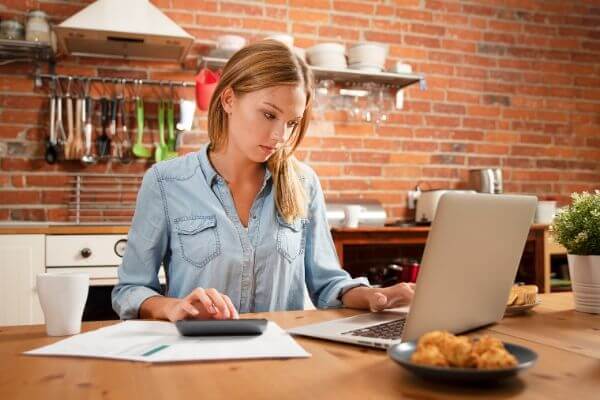 I know this one sounds a little backwards. But, give me a moment to explain.
Part of the reason we cut expenses, live frugally, and use money saving tricks is so we have the ability to spend money when needed.
The life we have today is a blessing.
There are times that you just have to spend money because you have the ability and cash on hand. That is something I am not going to take away.
All of these purchases have been thought about in advance, so we don't look back and regret them.
How to Achieve This: Create a solid foundation with money. By following the 10 Money Bliss Steps to Financial Freedom, you are able to enjoy life and money. Build an emergency fund and become debt free; then doors of opportunity opens up.
What Won't You Give Up?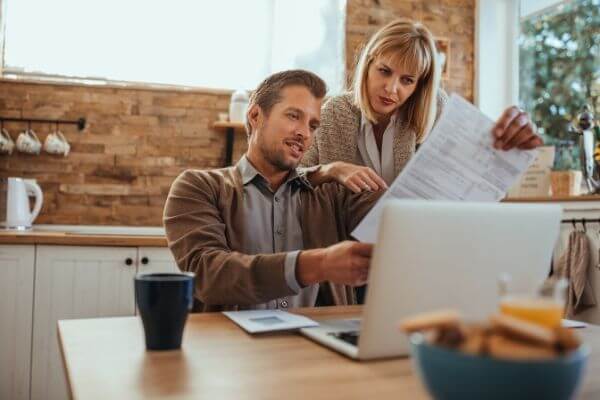 Now, that we have talked about the non-negotiable items that aren't worth giving up just to saving money.
What are must expenses in your budget? Things you refuse to give up?
The things that you must have in your life and you don't want to give up.
More than likely, your list will be different than mine. Please share yours in the comments below.
And for fun…here are things I quit buying to save money.
Money Saving Resources:
Here are a list of ways to save money, so you can find things you refuse to give up to save money.
Reach Financial Independence Resources
If you are looking to break the current cycle with your money, here are great posts to help you.
In conclusion, we are here to enjoy life.
How you enjoy life with money is completely up to you.
These are the things we refuse to give up just to save money. In the end, saving money isn't as important!