[social_warfare]To Save you Time & Money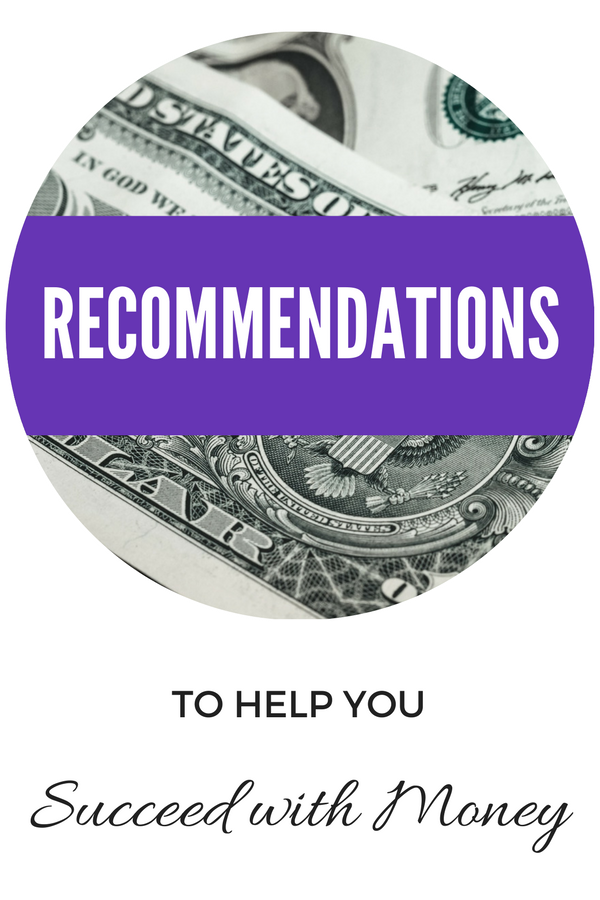 This page is here to provide all of my recommendations into one concise page. These are companies I have personally used or veeted to find they are valuable. Thus, helping you save money and precise time!
Disclosure: This page may contain affiliate links, which means I receive a small commission at no cost to you. All of these products or companies below I highly recommend or they wouldn't be on this list. Please read the full disclosure here.
Now, here is a list of all my favorite go-to sites:
Money Help Resources
CIT Bank, a division of CIT Bank, N.A. is an online only bank offering highly competitive savings products. Their Premier High Yield Savings Accounts, Money Market Accounts, and Saving Builders offer the highest APY in the industry.
This high interest savings accounts are a great place to keep extra cash.
The minimum deposit to open an account is $100. There are no account opening or maintenance fees, daily compounding interest, and mobile Bill Pay. Most importantly, they are FDIC insured. Great way to start saving now with those sinking funds!
Open a Savings Builder High Yield Savings account and get a 2.15% APY. See site for full terms and conditions on this offer.
This is the digital version of the traditional white cash envelopes. It is great for budgeting your money and spending only what is allocated. It is very user friendly. Start your free trial here.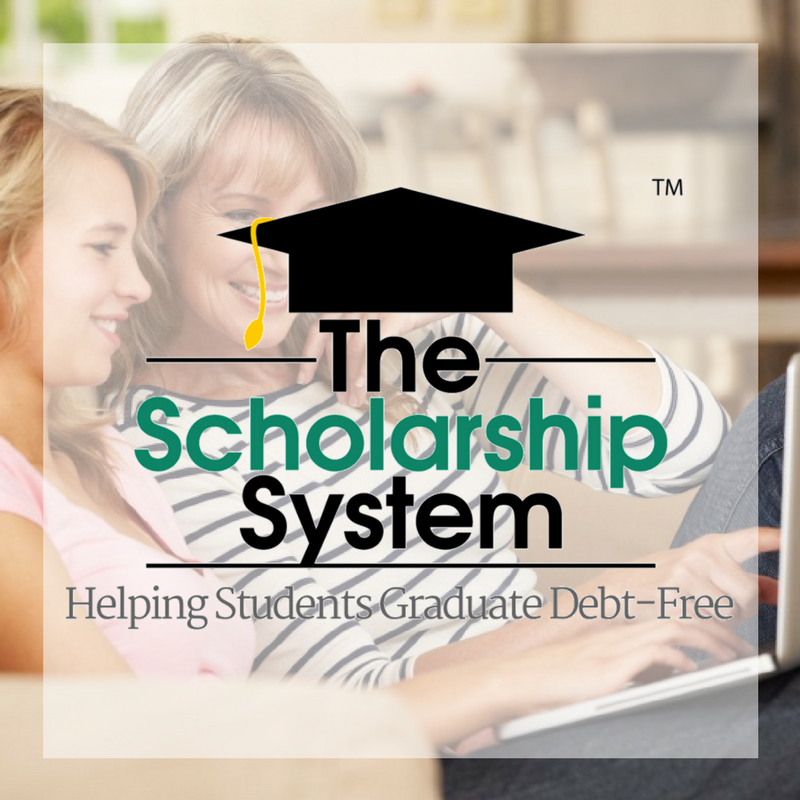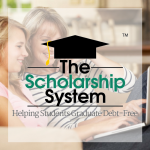 If you have a high school age kid, this is for you! Everyone knows that scholarships will save you thousands on college tuition. However, very few students actually use scholarships to for school and instead default to student loans.
With the Scholarship System, you will learn every step to pay for college without student loans.
The Scholarship System helps prepare families so that their children can graduate from college debt-free, offering free online resources and training as well as an online course on how to find, apply, and secure scholarships.
Their process, taught through a self-paced course, saves families time and frustration by offering a streamlined scholarship process that is proven to work. So far, it has helped students secure over $805,000 and that number continues to grow. Learn more here.
Trying to keep all of the passwords straight is a challenge times thousands!! With Dashlane, you will never forget another password! Dashlane is the world's best password manager & digital wallet, making identity and payments simple and safe. Their apps include PC, Mac, Android, and iOS and they have helped over 3 million users manage and secure their digital identity.
Not a digital fan? No worries, check out this Password Logbook.
Every year as Americans we must file taxes. Make life easier by using TurboTax. Personally, this is all I have used for almost 20 years. Their process makes filling taxes easy and seamless.  It is like they are hand holding you through the whole process.  TurboTax software will walk you through each section of your tax process with Yes and No questions. If you aren't sure, they have a help button right there to find more information.  No need to sort through tons of support pages to find your answer.  TurboTax guides the process.
Shopping around for insurance is a must. Even though, it isn't convenient or fun thing to do. Getting quotes from various insurance companies is a priority to save money. Every area varies in their cost to insure, so comparing with friends and family won't get you far. Start with Liberty Mutual. They offer free quotes for both auto, home, or multi-line. It is very quick and easy to get your free quote.
Doesn't seem that everyday the news announces a new data breach and millions of confidential information is stolen?!? Unfortunately, that is the world today. Thankfully, there are companies like LifeLock that provides a proactive identity theft service, specializing in helping protect identity theft rather than the reporting of it. Plus they will assist you in fixing the issue if you become a victim of identity theft.
---
Investment Resources

Personal Capital is wealth management for the Internet Age, specifically those people that are hands-off with investing and haven't found a local investment advisor they like. Their online platform combines digital technology with highly personalized service to provide a holistic view to a unique financial picture. Their tools include snapshot of net worth, ability to analyze your portfolio, and customized retirement plan. Did I mention? It is free to use.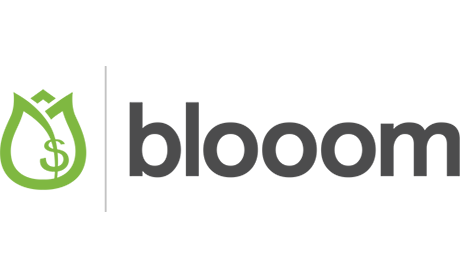 See how your 401K stacks up against other companies. This is a completely free analysis of your current employer-sponsored retirement plan. Understand your investments at a glance and uncover unnecessary hidden fees. Learn how Blooom helps give people the confidence to make smarter decisions with their hard-earned dollars. Keeping tabs on your retirement is important!

TD Ameritrade is a trusted online broker. Personally, I can vouch for their customer service and commitment to working with their clients toward a secure foundation for their future. They have a  $6.95 flat-rate commission on all online equity trades gives you access to our award-winning investing and trading experience. Plus, they keep pricing simple with no share limits or hidden fees, no trade requirements to access advanced features, and no opening deposit minimums. Open an account with TD Ameritrade and trade free for 60 days and get up to $600.
---
Make Money Resources
Interested in a little side hustle to make extra money? But, don't have the time to go outside of the house or little ones keeping you at home. Enter Fiverr. Great way to freelance. Find gigs to suit your background. Don't delay. Find your freelance gig now.
We have all heard of driving for Uber. Have you considered it, but unsure? Try driving with Uber—you use your own car to give people rides and you can
get paid immediately to a debit card with Instant Pay up to five times per day.
And it's super flexible. You just hop in your car, turn on the app, and you can
begin receiving pickup requests from riders. The Uber Drive  r app you use to get
requests will give you turn-by-turn directions to your passenger and the
destination. Once the trip is over, you can rate your passenger and take the next
request, or sign off and go about your day. You're in control. Sign up here.
Try delivering food with Uber Eats. You'll bring the local food people love right to their door. The money you earn gets paid out instantly with Instant Pay, and it's super flexible—you can deliver day or night, for however long you'd like. You just turn on the app, and you can start receiving delivery requests in your area. With Uber Eats, you can choose your wheels. Depending on your city, you may be able to deliver food with your car, bike, or scooter. Between deliveries, it's just you, so you can turn up the music and cruise around town. Get your earnings when you want them. Cash out with Instant Pay up to five times per day. And you'll be eligible to receive tips from eaters through the app. Sign up here.
Looking for additional cash in your pocket? Swagbucks offers their members to earn points when you shop at your favorite retailers, watch entertaining videos, search the web, answer surveys and find great deals. Simple way to add extra cash for activities you already do. Earn ask much as you want to earn or as little as you want to do – Your choice! Sign up today.
---
Kick the Cash Flow Killer (DEBT) Resources
Undebt.it tops my list of favorite apps to help pay off your debt. This app will customize your debt payoff plan according to what will work best for you. Trying to understand which method – Debt Snowball vs. Debt Avalanche will work for you? Undebt.it will tackle your question and you can decide which method works best for your personal situation. Credit score a concern? Undebt.it will take that into account and help create a plan to increase your credit score. Plus it will generate an easy to follow payment plan to help you eliminate your debt. Enter basic account information and Undebt.it will take care of the rest. Privacy concerns? Don't worry – you aren't sharing your passwords for other accounts (unless you upgrade to Premium). This is also available as a website. Check out how it works today for free.
Refinancing student loans is key to lower payments and save money on interest payments. With LendEDU, you receive instant quotes form the leading student loan refinance companies. Get your free quote today. Save money on those student loan payments.
Sometimes refinancing your credit card, medical, or student loan debt is the only way to start making progress on your overall debt situation. With SoFi, it is a quick and easy progress with lower interest rates than you are already paying. Plus there are no origination fees or pre-payment penalties. (That is a key factor when deciding who to use.) Find out how much you can save.
Find options to save hundreds of dollars a month on your student loan payments. It is free and there is no credit check. Start your free application here.
---
Money Saving Resources
Price rewind is when a lower price is found after you already purchased an item. A little extra money back in your pocket. That is something I would never say no to. However, most of the time, it is time consuming to track. Paribus makes the whole process easy! Sign into the app, connect your email, and let Paribus to the rest. Plus, Paribus is FREE! And you keep 100% of your savings! Get Paribus today!
My go-to resource to find restaurants, local attractions, hotels, and travel deals. Redeem coupons right from your phone and never miss a "buy-one-get-one free" or "up to 50% off" deal. Plus, new offers are added often. Each year, this book pays for itself many times over. There are 115 local Entertainment editions, covering every major city throughout North America.
The #1 time I use Hotels.com is on a road trip. Many because I don't know when and where we plan on staying and on what date. I am always able to get a low rate. Simple and easy. Hotels.com also specializes in providing accommodations during sold-out periods. They know the lodging accommodation experience is an important part of your trip, so Hotels.com offers travelers the information they need to book the perfect trip–all backed by their Hotels.com Price Guarantee.
Looking for a fun activity? Place for dinner? Massage just for you? Groupon always has deals available. 24 hours a day. It is easy to find the perfect place whether it is for date night, school break, or even a personal getaway. In addition to the local deals, they offer getaways, good, and gifts.
The most affordable way to buy and sell the clothes, toys and games you no longer need and acquire what you need. Swap.com is the world's largest online consignment store for baby, women's, men's, maternity and kids' apparel and accessories. Typically, you save around 90% off the full retail price of the products from Swap.com.

This is my favorite way to find new, up and coming restaurants. Yes, the same restaurants tend to market on them all the time. However, many times we have found great new places that just opened up. Spend $10 for a $25 dining gift certificate. Also, if the restaurant goes out of business, you can easily exchange it for another place.
---
  Grocery Resources
Looking to prep freezer meals, but unsure where to start? MyFreezEasy has all of the meal planning and details covered. They make it easy, so all that needs done is just the prep. Build a meal plan around your food preferences and cooking style. Easy!
Seriously, did I mention how much I like MyFreezEasy? Learn more here.
Meal planning made simple. They offer so many customizable meal plans – Paleo, Clean Eating, Low-Calorie, Gluten-Free, Low-Carb, Portion Control, 30 Minute Meals, Slow Cooker, Heart-Healthy and more! For only $5 per month, the eMeals weekly dinner plans include seven meals, a dynamic shopping lists and recipe instructions that are simple and easy to follow. Unsure, start with a risk-free 14 day trial here.
---
Apps to Save Money
Personally, I love to shop online from the convenience of my own home and have packages delivered to my house. Plus you can get paid to shop online!! The process is super simple. Just head here to get an Ebates account, click on the retailer you are shopping online, and then complete your checkout process as normal.
Perfect for the person who hates to hassle with canceling subscriptions and checking spending. Trim is a virtual personal assistant that constantly works to save users money. Trim adds value in such ways as canceling old subscriptions, setting spending alerts, checking how much users spent on ride-sharing apps the previous month, and automatically fighting fees. Learn more.
With SavingStar, you link your savings card (Rite Aid or CVS) to your SavingStar account and the offers are automatically added to your balance. With the other stores, you must manually upload your receipts. When you account balance is over $5, you can cash out and transfer the money to your PayPal account. SavingStar offers cannot be used in conjunction with digital or paper coupons!
Ibotta can be used for grocery stores, drugstores or online shopping. Once you accrue $20 in your account, you can transfer it to PayPal or venmo or buy gift cards to selected retailers. Just for signing up, they will give you a $10 bonus when you use this link. Ibotta rocks at bonus categories and offers. This is where your cash back can really add up fast.
Checkout 51 can be used for grocery stores or drugstores. Their offers are valid each week from Thursday-Wednesday. With new offers released each Thursday. One of my favorite offers is the "Pick your own offer" – it is a selection of 5 fruits of veggies to redeem for 25 cents cash back. Once your account balance is over $20, they will mail you a check.
---
Lastly, life wouldn't be the same without Amazon, Amazon Prime (30-Day Free Trial)
, and Target.
Disclosure: This page may contain affiliate links, which means I receive a small commission at no cost to you. All of these products or companies below I highly recommend or they wouldn't be on this list. Please read the full disclosure here.
FREE ACCESS!
All of the resources you need to succeed with money. Gain instant access to financial printables, worksheets, guides, and more!
---
The password will be be emailed to you!