What to Do with Old Stuff (& Make Money)
This post may contain affiliate links, which helps us to continue providing relevant content and we receive a small commission at no cost to you. As an Amazon Associate, I earn from qualifying purchases. Please read the full disclosure here.
---
Spring is in the air! I love spring! The fresh air. The warmer days. I always enjoy spring.
With spring comes a fresh perspective, a willingness to dust off the old, and a bounce in our step.
Spring also is associated with spring cleaning for many reasons!
One reason it to deep clean a house with cleaning supplies for the lemon clean smell.
The other big spring cleaning is to get rid of old stuff. Then, you ware let wondering how can I sell my old stuff online? It is possible to sell household items quickly? With technology, there has to be websites to sell items online for free, right?
A year ago, I did a MASSIVE spring cleaning!
It felt great. We cleared out a lot of items in our house.
I like the idea of minimalism, but as a family with kids; minimalism is hard to implement to the full extent. Fast forward and we ended up living without our stuff. Plus we learned the benefits to own less stuff.
The hardest part on our journey was wanting to get money for your stuff.
Right, we want to know to how to sell stuff and make money?
In this post, we are going to find out what to do with old stuff and make money along the way. Let's sell stuff for cash fast!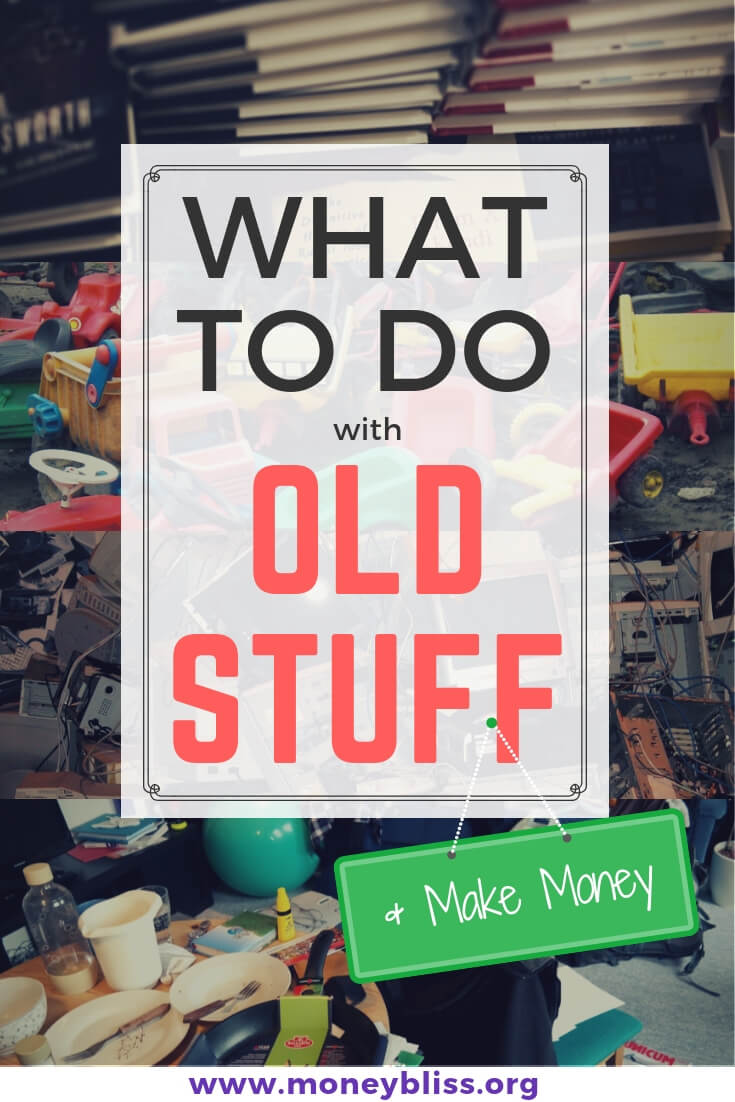 Behind the Declutter Purge
For us, personally, our house was running out of space. We didn't want to expand into a larger home. There were no way to fit more organizing systems into our house.
A declutter purge was needed.
The KonMari method was a popular method for many people to start the decluttering process. In her book, The Life-Changing Magic of Tidying Up, she focuses on keeping items that spark joy.
To be honest, there were many items that didn't spark joy, but had to be kept.
While that method didn't resonate with me personally, I found this author to be inspirational and more relatable too.
So for now, we are learning to live with less, but I was left with piles of stuff. Stuff to get rid of.
Old stuff I wanted out of my home.
I didn't want these items – some were baby items we didn't need, some were items that we replaced, some were just plain, stupid purchases, others were gifts given to us.
The big question when you are cleaning out old stuff – Should I trash it? Or should I sell it? The decision is up to you.
However, it is easier today to sell your old stuff than every before.
Remember…One Man's Trash is Another Man's Treasure.
Did you know it is easy to sell your old stuff and make money? Plus, it isn't that hard.
So, you have spent time cleaning out your stuff.
Now, what to do with all the old stuff you want to get rid of?? Plus get cash fast!
Related Resources:
What to Do with Old Stuff: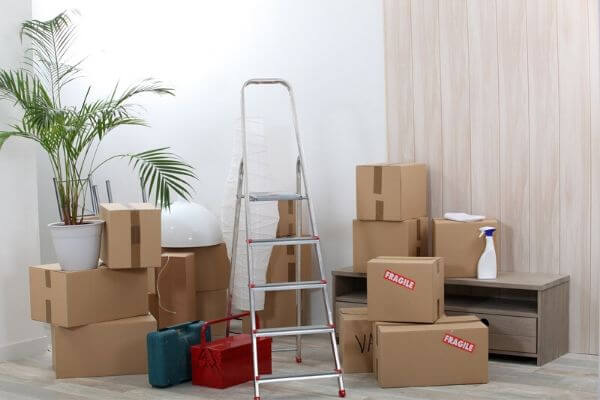 There are four options:
Sell Your Old Stuff
Donate Your Items
Upcycle Your Items
Trash or Recycle Your Stuff
Obviously, we want to make extra cash! So, primarily we will focus on how to sell your stuff.
You want to get money for your stuff!
Sell Your Items – Electronics: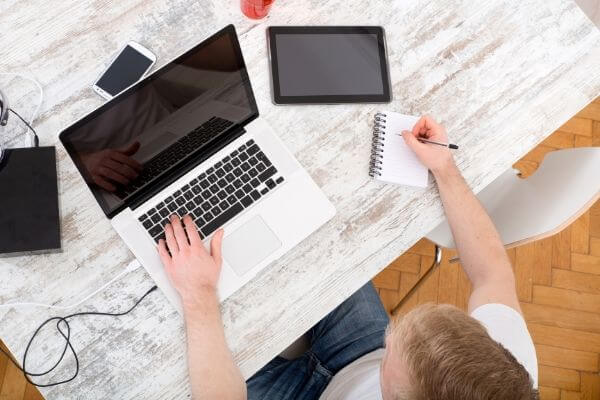 A few different options to get money for your stuff.
Gazelle – Gazelle buys and sells pre-owned consumer electronics. They pay cash for used smartphones, tablets, laptops and desktops.
Decluttr – Decluttr is the easiest way to sell your unwanted CDs, DVDs, Games, Books & Tech. Decluttr is free to use and gives you guaranteed cash for your stuff.
Glyde – Glyde is the easiest way to buy and sell smartphones, tablets, MacBooks, video games, and iPods. Get cash for your gently-used items. They will even take broken items!
Amazon Seller – It's easy to sell online with Amazon. Put your old stuff in front of hundreds of millions of Amazon customers. Choose to ship your products to Amazon or ship out yourself.
Craigslist – Just beware of location when buying and selling through Craigslist. A police station is a great meeting point.
Related Posts:
Sell Your Items – Clothing: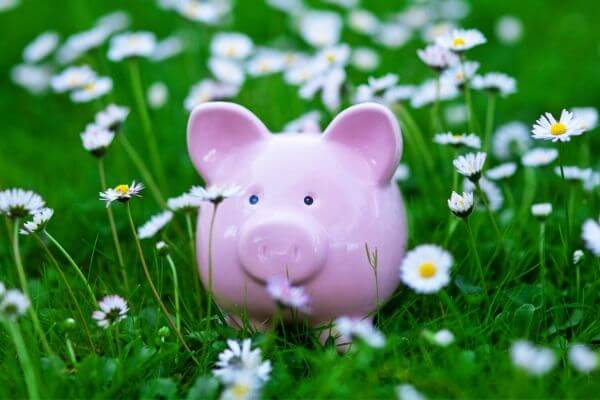 Swap.com – Swap.com is the world's largest online consignment store for baby, women's, maternity and kids' apparel and accessories. They provide the most affordable way to sell the clothes, toys and games you no longer need and acquire the ones that your kids are growing into.
Parents, women and grandparents shopping on Swap.com typically save around 90% off the full retail price of the products they purchase.
Poshmark – This is an online trading marketplace for clothing. Plus you can score name brands at a fraction of the cost. Also, Poshmark has safeguards in place to protect both sellers and buyers.
Money Saving Tips on Clothing:
Sell Your Items – Books: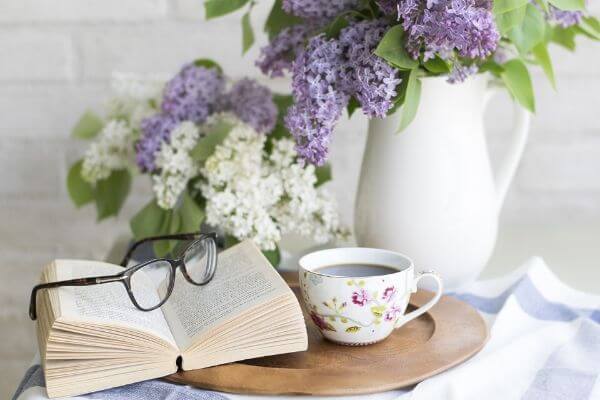 AbeBooks – Millions of new, used, rare, and out-of-print books are offered for sale through the AbeBooks websites from thousands of booksellers around the world.
Books-A-Million – They are the second largest bookseller in the United States and a premium collectible toy and gift retailer.
Amazon Seller – It's easy to sell online with Amazon. Put your old stuff in front of hundreds of millions of Amazon customers. Choose to ship your products to Amazon or ship out yourself.
Sell Your Items – Toys: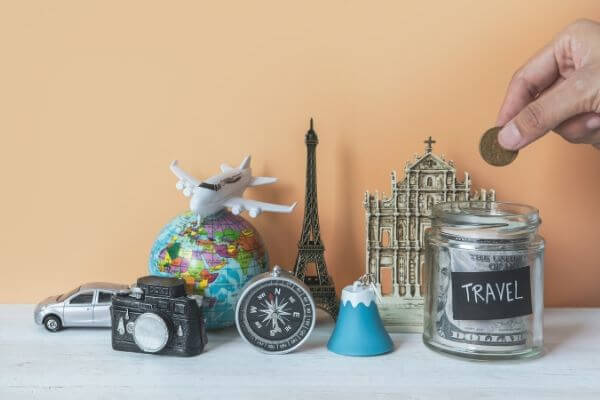 Facebook Groups – There are plenty of local groups to share your stuff. The Facebook app makes connecting to buyers simple and easy. The only downfall to groups may be their rules. For instance, I can't sell in one group because I live 100 yards away from the cutoff for the zip code.
NextDoor – This local neighborhood nextwork is fabulous for selling or giving away kid's toys! Every time I have posted something, it is gone within hours.
Craigslist – Just beware of location when buying and selling through Craigslist. A police station is a great meeting point.
Consignment Shops – Consignment shops are the easiest way to get cash for your toys. Just realize that the consignment stores can take a hefty chunk of your cash. Many offer a higher store credit though. This is a great way to trade up to your kid's current needs.
Donate Your Items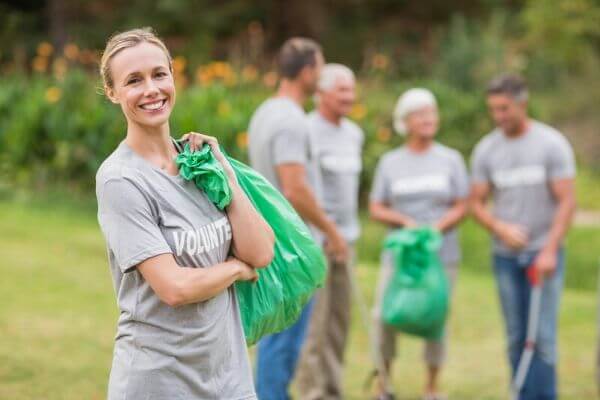 Old-Fashion Donation Drop-off – There are many organizations that will take donations of any kind. Be sure to call ahead of time to see what is not allowed. For instance, many places do not take electronics or car seats. Some of the bigger organizations that allow drop off donations include Goodwill, Arc, Salvation Army, and local churches.
Donation Pick-Up – Many organizations will come pick up your donations. All you have to do is make a call and leave your items on the front porch. Some of the bigger organizations that pick up donations include Salvation Army, Vietnam Veterans of America, or Habitat for Humanity.
Give Back Box – Reuse your online shipping boxes in which you received your purchases, or any other cardboard box you may have, to donate your unwanted household items: such as gently used clothing, shoes etc., to make a major difference in the life of another person. Go online to get a shipping label and schedule a pickup!
Related Post: The Ultimate Guide to a Frugal Lifestyle

Upcycle Your Items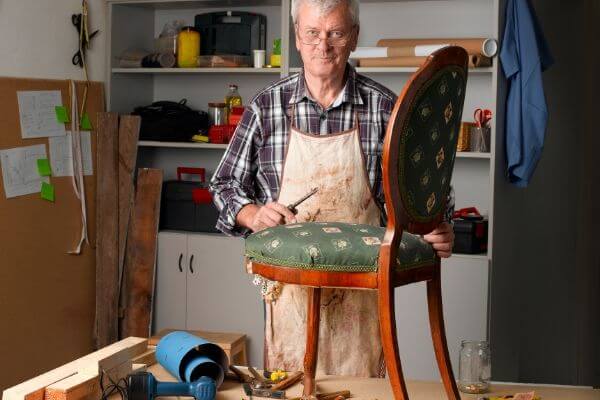 Simply put…this is one man's trash is another person's treasure.
Through upcylcing, you are able to give an old item new life.
Some things I have upcycled in the past include a desk (which I ended up selling for more), frames, glass vases.
The options are endless on how to upcycle an item. Just google and search Pinterest for your item plus DIY ideas.
The key is not to hold on to project forever that you want to upcycle. That defeats the purpose of decluttering and learning to live with less.
Recycle or Trash Your Items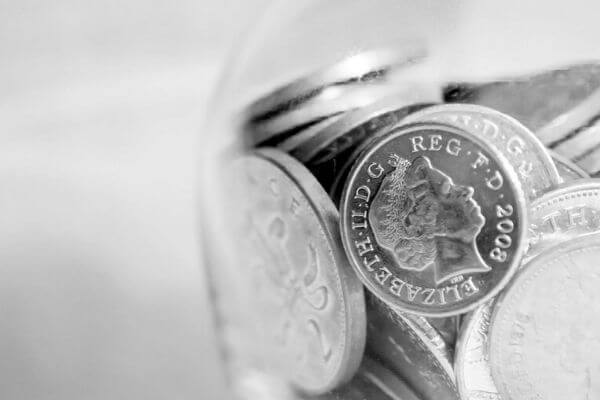 This is the last option.
Some stuff just is not worth selling or donating.
While we don't want to fill up our landfills, try and recycle or upcycle the items first. Just remember…one man's trash is another man's treasure.
Are you Ready to Get Money For your stuff?
Why is it hard to get rid of stuff?
Personally, the hardest part of getting rid of old stuff is realizing how much money was wasted.
It just makes me upset that the money wasn't going towards financial freedom.
Seriously, it drives me nuts.
Also, many items may have special memories to some, but not for you. You need to figure out a middle ground for such stuff.
Instead of getting stuck on those fact, make a plan.
You have already learned how to sell your old stuff. Now, it is time to take action.
Declutter the house.
Figure out which websites to sell your old stuff online. Move on.
Less stuff will make for a richer life.
Top Posts for Financial Success: