How to Make the Right Financial Decisions when Marketing Your Business
This post may contain affiliate links, which helps us to continue providing relevant content and we receive a small commission at no cost to you. As an Amazon Associate, I earn from qualifying purchases. Please read the full disclosure here.
---
Hi! Today, I have Kathryn Marr who is the co-founder and Chief Creative Officer of Blue Ivory Creative. Her insights on branding, SEO, domains, website, and digital advertising. Where you should spend and what you should consider. Great expert advice on making financial decisions when marketing your business. Enjoy this guest post!
---
Starting a business comes with a lot of important decisions that need to be made right away – from licenses and bank accounts, to designing products/services, coming up with branding, etc.
And on top of all of those things, you're typically hit with dozens of emails, blog posts, and websites that tell you even more things that you need to purchase!
I want to take a few minutes to:
Help you weed through that advice
Help you figure out what's really worth the investment when it comes to your business' online presence
What could just be scammers trying to take advantage of you
A good, high-quality website is something that you should definitely invest in when you're starting your business. Now, if you're not online, you have a serious disadvantage!
Below are some of the items that are worth the investment when it comes to your website and marketing your business.
Let's dig in.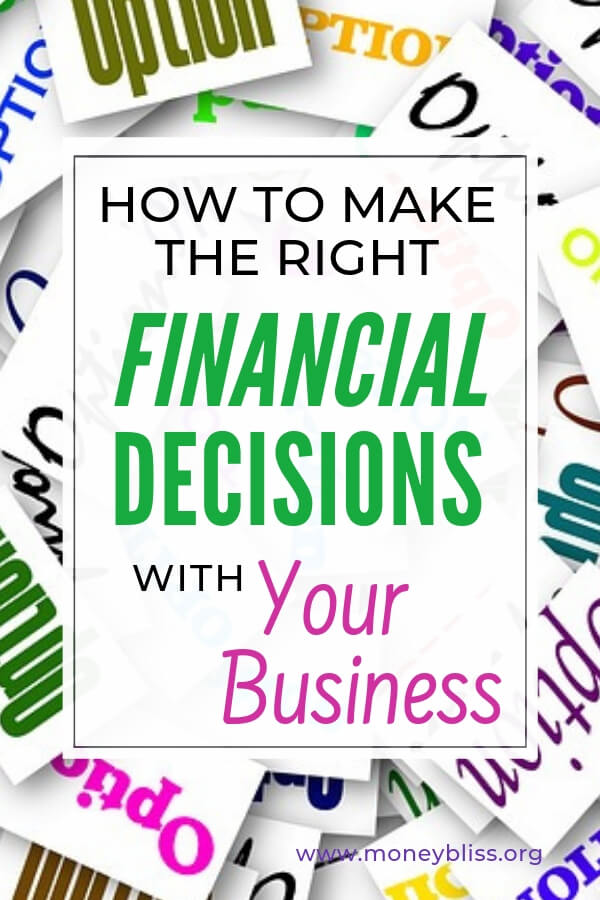 Expert advice on making financial decisions when marketing your business:
Branding Your Business
Branding is one of the important things you'll need right when you get started.
It separates you from your competitors and establishes an identity right away.
But it's important to balance quality and affordability (this doesn't have to be expensive!)
Even if you feel as though you can come up with a logo yourself, I would highly recommend hiring a designer. A graphic designer knows what will work best in your industry, understands what design elements entice the types of emotions that you want, and can create something for you that's timeless.
Remember – your branding is an investment, and you don't want something that you're going to have to redo in two years!
Hiring A Designer
There are a lot of great designers out there, but also some that aren't the best.
Here are some things to consider when choosing a designer:
Don't use cheap services like Fiverr. In many cases, the designers here use pre-existing logos that are modified slightly for your brand. And in most cases, you get what you pay for and end up with a cheap, ineffective logo design.
Make sure that you use a contract. ** This is absolutely critical no matter who you work with.** This contract should establish how much you pay, how many revisions you get, a general timeline for completion, and who owns the logo after it's designed (hint: it should be you!)
Take a look at their previous work. This is the best indication of quality as well as stylistic similarities between their design style and your needs.
Get on a phone call and discuss your business. They should ask questions about your target audience and your message, and should try to get to know your company and style.
Of course, branding materials are about more than a logo, but it isn't always necessary to get everything upfront. Depending on your industry, "critical" items might include a logo, business cards, and social media profile photos (but industries such as real estate might need a more extensive branding package).
Domain Name
As soon as you come up with your business name, make sure you invest in the domain name.
Godaddy and Namecheap are good places to purchase these – you don't need to spend an arm and a leg here! $15.00 or less is what you should expect.
Hosting
You'll need a hosting plan for your website, and this is a place where you don't want to skimp!
Cheap, bad hosting plans mean downtime, slow loading times, and lack of support. Two of the top hosts to avoid are Godaddy and Bluehost – they skimp on resources and have poor support teams.
Inmotion Hosting and Siteground are two of my favorites – they have reasonable pricing, but provide a lot for what you pay!
You should expect to pay between $75.00 – $100.00 per year for a good, affordable host (before pageviews grow exponentially).
Website
I would absolutely recommend hiring a web designer or developer to build your site.
There are so many factors to consider (speed, design, functionality, user experience, SEO, etc.) when it comes to designing a site!
As with a graphic designer, make sure that you sign a contract, look at their portfolio, and discuss the details before having them build your site. Choose a flat price rather than hourly so that you know what to expect.
I would also recommend a developer who includes a mobile responsive design, speed optimization, initial SEO optimization, and instructions so that you can update and maintain the site on your own in the future if you so choose.
When you work on your site, remember that complexity isn't always necessary when starting out!
For a non-ecommerce site, the "necessary" pages might be Home, About, Contact, Services, Blog. You want to balance enough information to help a potential customer make a purchase decision with not overwhelming them or costing an arm and a leg.
Look at examples of other sites in your industry to see what they do! I love using Pinterest for this.
Crayon is also an amazing site that features examples of websites in all different types of industries.
SEO Optimization
Great SEO optimization is absolutely critical for getting found on Google and other similar search engines. But there are a ton of scams out there!
NEVER hire someone who promises anything – a specific rank, success within a defined time period, etc.
Due to the fact that you can't buy rankings on Google and that there are so many different factors, it is literally impossible to guarantee a ranking. You can learn even more about common SEO myths to avoid right here.
When you're considering where (or if) to invest your money when it comes to SEO, you should consider the purpose.
Search engine optimization is all about creating a great user experience for your site visitors, and you don't necessarily need to hire someone to take care of this side of things right away (though, for long term SEO success, you probably want to invest money in this area).
The first thing you should think about is regular, valuable blog content that specifically answers questions that your customers ask. If you use WordPress for your website, you can use the free Yoast SEO plugin as a tool to optimize your blog posts. This is a great place that you can invest your time before turning to a professional down the road.
But remember that SEO is a long-term strategy, and won't immediately drive revenue, so you'll want to invest in other areas of marketing as well.
Side note from Money Bliss… Here are two SEO courses I recommend. SEO – Ultimate Google Mastery Course and Sticky SEO.
Digital Advertising
Digital ads can be a great way to drive traffic to your site (and ultimately revenue) right away. But never just turn everything over to an advertising agency without understanding what you're getting into!
Unethical agencies can drive false ad traffic to your website to boost their results. So make sure that (regardless of whether you hire an agency or not) you're tracking your ad results through Google Analytics and the tracking tools provided by your ad platform.
The best way to make the most of your advertising budget is to run 2-3 ad campaigns side by side with very small changes to each one.
For example, you might change the image that you use on one, or perhaps shift your target audience a bit. This allows you to figure out which ads/audience are the most successful so that you can invest your money there.
To take advantage of your digital advertising, also make sure that you're sending your viewers to the right place.
You may want to create a landing page on your website that provides them more specific information about what you're selling. Then, convince them to make the jump (with a clear call to action!).
If there isn't follow through after they click on the ad, then you won't be successful.
Avoiding Scammers
As business owners, we're hit with scams pretty regularly and it can sometimes be difficult to determine the truth!
Here are some of the biggest scams that I see in my industry:
Domain name renewal letters. Many times, business owners get letters in the mail encouraging them to renew their domain name before they lose it! Ignore these – the primary domain companies do not send out letters, but rather email you directly through their domain name (i.e. @godaddy.com) or auto-renew.
Spammy email language. You may also receive emails from companies selling SEO services, web development services, etc. The key things to watch out for are language (they should use good grammar and spelling), unrealistic promises (like promising SEO rankings!), generality (their email should be specific to YOU and YOUR site!) and, of course, asking for payment upfront with no contract or agreement.
Buying followers or subscribers. Don't ever accept an offer to purchase social media followers or email subscribers. These are often scammy businesses and, regardless, are practices that won't bring you results, as the followers/subscribers don't have any true interest in your business.
Avoiding affiliates. While affiliates aren't always a bad thing, some affiliates make recommendations based on income rather than what's best for your business. Affiliate bloggers are required to disclose affiliate links in their posts, so check at the top or bottom to see if they mention being an affiliate.
(SIDE NOTE: here at Money Bliss, we extensively research any company before recommending them to our readers. If we won't use it personally, we will never recommend it if for the compensation. For instance, we use Siteground or you wouldn't be reading this post right now.)
Hopefully these tips have encouraged you to take things with a grain of salt rather than jumping into an agreement.
Do your research, read reviews, and chat with real customers.
Great expert advice on making financial decisions when marketing your business. Good luck!
Quick Side Note from Money Bliss
Education is a huge component when starting your business.
Make sure to follow the above advice when finding the best resources to help you build your blog.
The number one place I recommend to start is with a mastermind group. Be wary of all the income reports out there.
Related Reading: Tips to File Self Employed Taxes
---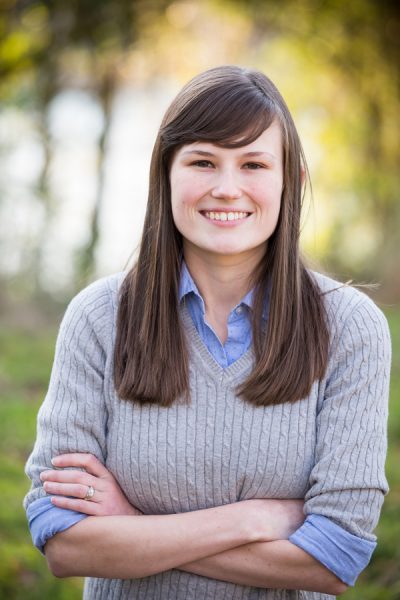 Kathryn Marr is the co-founder and Chief Creative Officer of Blue Ivory Creative, a digital marketing company based out of Nashville, TN.
A graphic and web designer, as well as social media manager, she brings a passion for entrepreneurship and creativity to the table. Kathryn loves helping people pursue their dreams and be successful doing what they love to do. You can find her at Blue Ivory Creative and on Facebook.