How to Live Cheap: 3 Life-Changing Tips
Have you ever thought about how it would feel to live cheap?
I didn't think about it before, but now I know.
When you live a cheap life, you have more money for what you actually want to spend it on, and you can put more money towards your future.
You can do so many things in life, but you should make sure you're doing them on your own terms. If you want to live cheap, but still have a high quality of life, you'll need to get out of your comfort zone and be willing to try new things.
A cheap life can also help you save money on your biggest expenses.
Plus you can learn how to live cheap but good and no one will know anything different. Except for you because you are watching your accounts grow with your money saving style.
It is way easier to learn how to live cheaply! The hardest part is saying no to all the temptations.
Living cheap does not mean you deprive yourself or never have fun. In fact, it is quite the opposite!
Let's dig in and you can enjoy the benefits of how to live cheap and save money.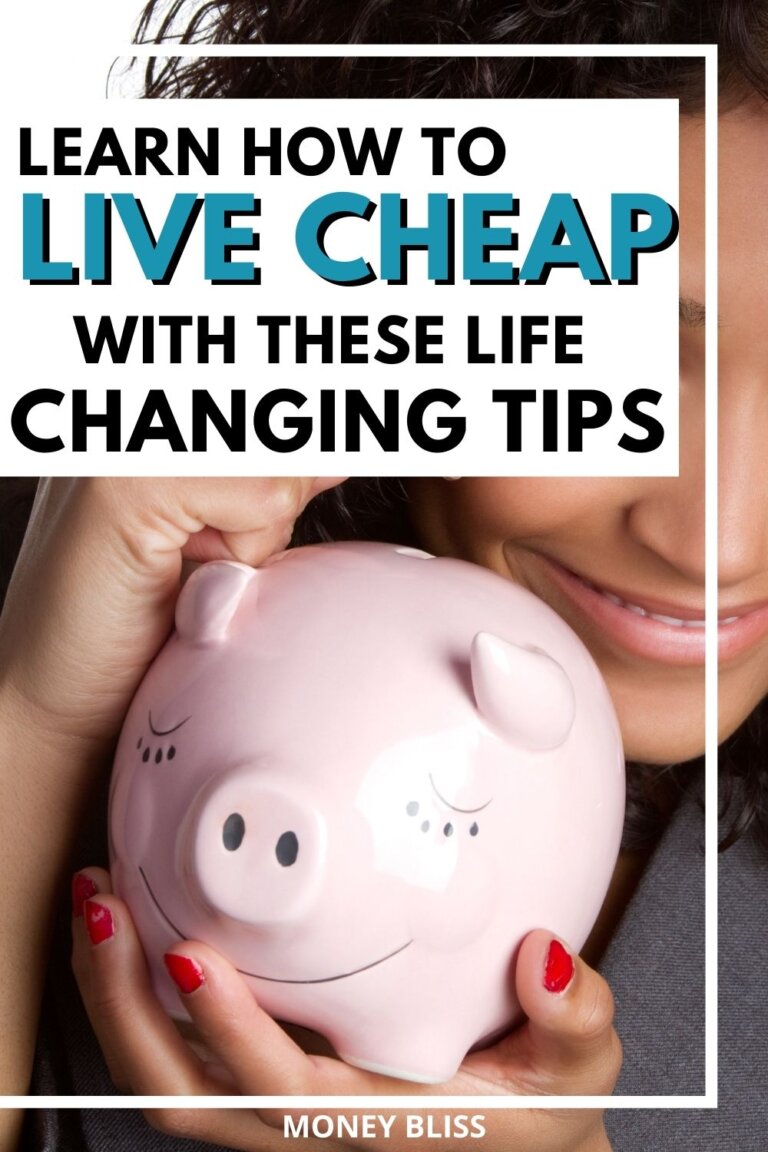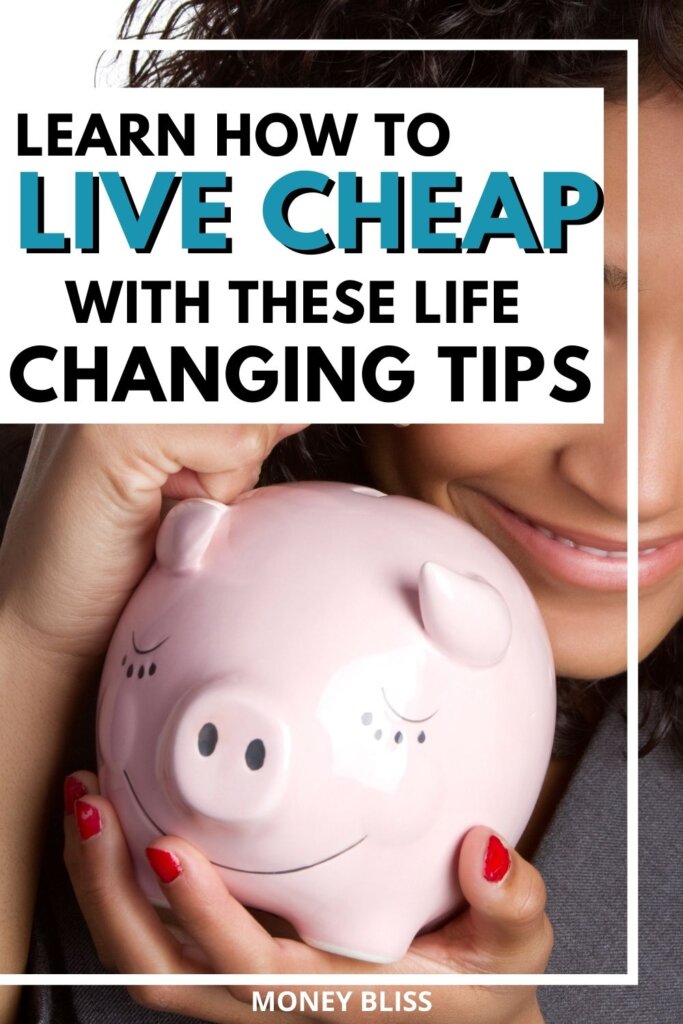 Why Live Cheap?
In the past, living cheaply meant sacrificing a lot of things in life. However, that's not always true anymore. There are many ways to live cheaply and still have a great quality of life without compromising your happiness or finances.
One main reason to live cheaply is that it will save you money.
Another reason for living cheap is because of the environmental impact of having a large carbon footprint, which can cost a lot more in the long run.
You might be interested in living cheap if:
– You want to save money on expenses
– You're struggling to make ends meet
– Your family is spending more than they earn
– You want to have a positive impact on the world
Living cheap is oftentimes associated with simple living. While simple living has a better flair and acceptance, both mean you are willing to live on less and spend less money.
This post may contain affiliate links, which helps us to continue providing relevant content and we receive a small commission at no cost to you. As an Amazon Associate, I earn from qualifying purchases. Please read the full disclosure here.
How to Live Cheap
It's possible to live cheaply, but the effort involved is significant especially when you are trying to change spending habits and ways of living.
There are big life changes you can make or tiny money saving habits you can do.
What are some ways to live cheap?
There are many ways to live cheaply! Some tips include not eating out, cooking at home, choosing entertainment wisely, and finding free activities. You just have to decide what works for you.
Learn about the frugal home must haves.
The most important step is, to be honest, and creative about what you can do and what you can't do.
Here are the big things you can do to live cheap:
#1 – Spend Way Less
Many of us can't afford how society wants us to live. Or maybe you can, but you have no desire to be materialistic.
You prefer the simplest way to create a new life that still allows us to work and care for our family.
Living cheap is not about living poorly. It is about spending way less than your income. Thus, you are saving the difference.
You have a heightened awareness of what your expenses are and you know where your money is spent. Now, you are mastering how to spend money wisely.
You know that living below your means is the path of how to live cheaply.
Budgeting is a way of life in order to keep your expenses at a minimum.
The thought of splurging every single day is gone and when you spend money, you invest in something that will last.
#2 – Focus Long Term
Focusing long term is the process of thinking about the consequences of your actions for a period of time before you take any action. This can be hard to do, especially when it involves emotionally charged topics.
Everyone knows that money is an emotional topic.
For example, debt is expensive. It is not just the money you borrow and repay, but also the interest fees and penalties that accumulate over time. If you want to live cheap, one of the best ways to do it is by paying off your debt as quickly as possible so that no more monthly payments go out the door.
Instead, start with a savings account where you deposit all of your extra cash each month (and ideally add some every week). This will be used for emergency purposes like car repairs, doctor visits, and so on.
Always stay focused on your current money goal as well as your long term financial vision.
#3 – Housing Expenses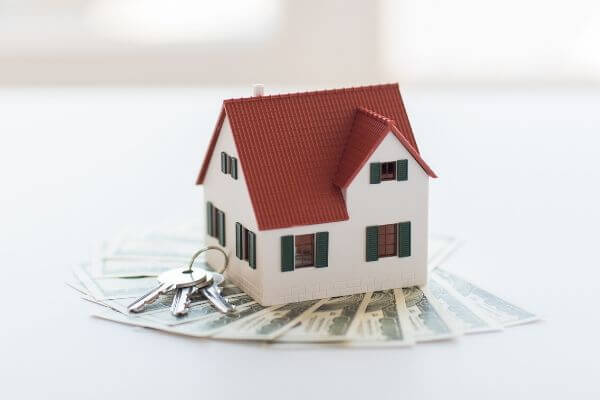 Given that housing accounts for 25-35% of your income, this is the biggest place to start.
This is a great way to huge amounts of money each month.
1. Rent a room
Rent a room is an act of renting an apartment or other living space from another person. Renting rooms for a living can be seen as a service that enables people to live close to their work. Renting a room usually involves sharing living space with one or more other people.
2. Live in an RV or Van
Living in an RV or van is a question that many people have been asking themselves, and the answer to this question varies from person to person.
The most common response would be that it depends on the person. Some people love camping and would love to live in an RV for a few months before going back to their house. Other people enjoy living in a van as they are able to go to work and school without having to worry about commuting.
3. Own a Duplex
In a duplex, there is one unit of living space that shares a wall with another unit.
The concept is house hacking by living in one unit of a duplex and renting out the other units and getting money from one side of the building. Thus, making your mortgage nothing or even making money.
4. Buy a Fixer-Upper
A fixer-upper is a house with major problems, which the buyer fixes up and then sells. You can also live in the property while doing the renovations and lowering your housing expenses.
When it comes to buying a fixer-upper, there are always risks and rewards. There is always the possibility that you could end up with an expensive disaster on your hands or find yourself living in paradise for less than the market rate.
5. Rent an Efficiency Apartment
The monthly rent for an efficient apartment is usually lower than a studio.
Efficiency apartments are like studios in that they have only one room and the bathroom is separate from living quarters, but unlike studios which contain two to three rooms, efficiency apartments do not feature any additional space.
By renting an efficient apartment, it offers limited space and utilities, but at a low price.
What are free housing options?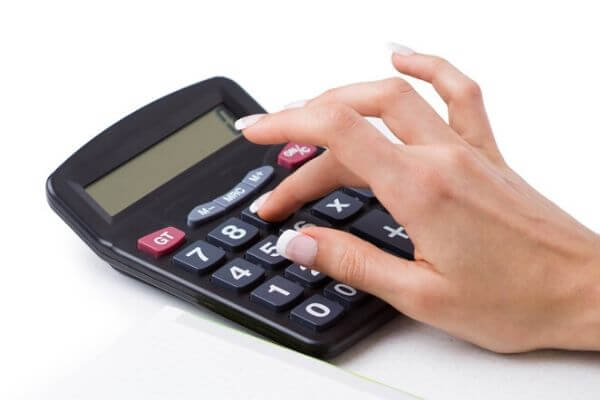 Free housing options are available to people who are homeless, low-income, or living in shelters. These types of housing options include government-funded apartments that are given to the homeless and single-room occupancy hotels.
Other options for free housing include living in a friend or family member's home. You are living without paying rent.
Also, you can net yourself a free room by doing a little work as well.
Where can you find the cheapest housing?
Finding the best place to live is a difficult task, but it can be made easier with some knowledge of where to find the cheapest housing.
There are many factors that go into finding affordable housing, such as the cost of living, quality of schools, and commute time.
The best place to find the cheapest housing is by looking for listings in your area. There are many websites that offer up-to-date listings of homes for sale or apartments.
70 Ways to Live Cheap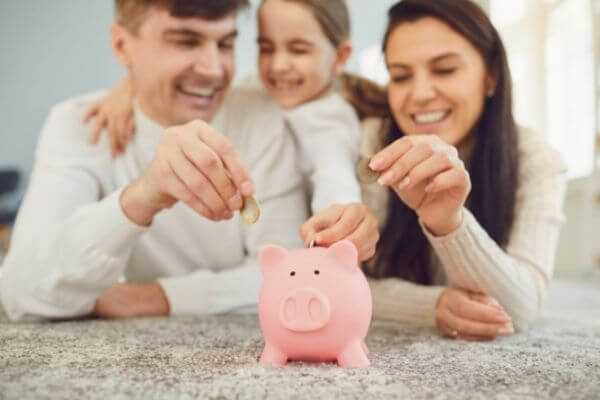 In today's economy, it is hard to live on a budget. However, there are ways to make your life easier by living cheaply.
Whether we're saving money or just living debt free, we all struggle with these life decisions. Most of the time it's better to be frugal than indulge all of our wants and needs.
Frugal living can be difficult, but it's better for you in the long run.
Here are many tips to live cheaper yet fuller lives.
Money Spending Habits: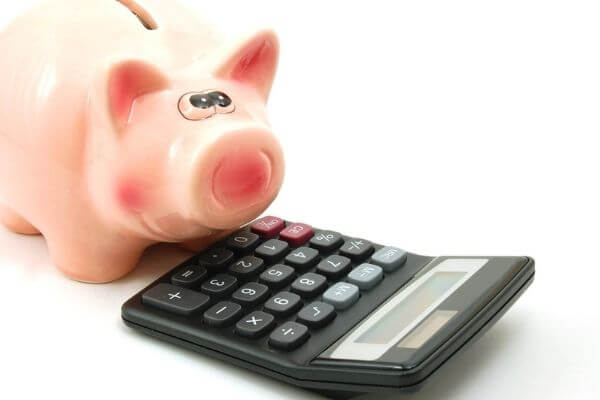 Budget your money: Budgeting your money is a process of making decisions on how you will spend your income so that you can have enough for necessities and not exceed your budget. This is a great way to reach a goal.
Cancel bills you can't pay: The best way to cancel bills you can't pay is to contact your creditors and ask for a cancellation. If that doesn't work, you'll have to explain why the bill was not paid. If you have a lot of bills, consider filing for bankruptcy.
Switch Banks: You should not pay for banking. Period. If you do, it is time to switch. Credit unions are great options.
Insurance bundles: Insurance bundles are a type of insurance that is usually offered by an insurer and includes a number of different types of coverage. Bundles typically include home, auto, life and disability insurance as well as rider policies for loss of income and medical expenses.
Switch banks to one with high APY: If you do not invest in an account with high interest, then you are losing money by not investing. A bank's APY is the annual percentage yield it pays on deposits. Here is a great online banking option.
Increase income: Increasing one's income is a way to increase the amount of money one can earn. This can be done in a variety of ways, such as by finding a new job or starting their own business.
Cut your bills: The average person spends around $150 a month on various bills, such as electricity and gas. By cutting your bills where you can, you'll be able to save a lot of money each month.
Earn cash back on purchases: Earn cash back on purchases is the opportunity to earn money for items you already buy. It can be done through a credit card, debit card, or other means.
Make money on things you own: Sell items you no longer need on eBay, craigslist, and other classified sites instead of throwing them away
Avoid unnecessary spending: When you're out and about, do your best to avoid places that sell items you don't need.
Don't buy things on credit: If you don't have the money, don't buy it! That way you won't be stuck paying more than what an item is worth.
Save your spare change: If you take your spare change and divide it into jars, you'll be surprised how much money can accumulate.
Automate your budget: Knowing what you have to spend will help keep your shopping in check and prevent impulse buying.
Avoid fees from simple transactions: Credit cards, debit cards, and electronic check transactions have fees associated with them that users need to be aware of in order to avoid being charged for a transaction that they did not intend to pay.
Shopping Habits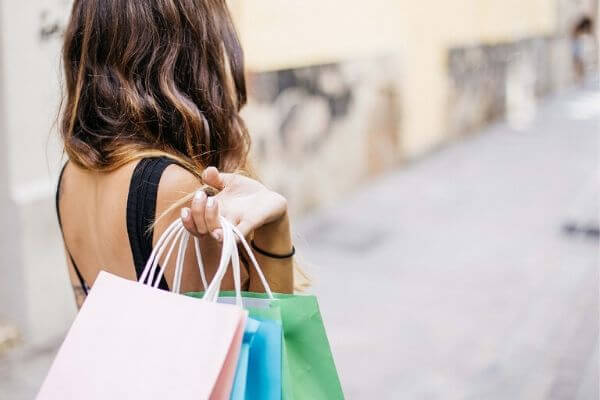 Stay out of stores: Don't go the mall. Changing this simple habit can be a huge savings on a budget and improve quality of life. Find thrifty alternatives to cramming your whole life into a big container, from food to avoiding the mall.
Have a no-spend weekend: A no-spend weekend is a time when people often give up spending and try to save money. Many people use this as a way to get back on track financially by trying to cut back on their spending. Get your no spend printables.
Write down what you want to buy: When you're tempted by a purchase, take five minutes and write down what you want from the item. Do this for at least three days until your desire is gone.
Buy only used items: Buying used items is a great way to lower the cost of your purchase. The downside, however, is that you might not be able to find exactly what you are looking for.
Skip paying the full price: Many people do not want to pay the full price for a product or service. However, as most companies now provide discounts and promotions, consumers are finding themselves paying less for their services.
Be wary of subscriptions: There are a lot of different types of subscriptions that can be found online. Many people today subscribe to the idea that they need some type of subscription in order to access content on any given website. There are many subscription services that make it seem like you're not actually paying for content, but rather making a one-time payment to receive all the benefits. Review your subscriptions to make sure you benefit from them.
Trim unused subscriptions: Unused subscriptions are subscriptions that have been set to expire in the next 30 days. They can be canceled by clicking on "cancel subscription" and then deleting the unwanted subscriptions from your account.
Get cashback on everyday products: Online shopping is a great way to get cashback on everyday products. You can search for the best deals by using comparison websites, which will help you find the cheapest price. Personally, I use this one.
Free Stuff: Take advantage of free events and activities in your area. Here is a list of 101+ things to do with no money.
Use the Library: For things like magazines or books, look at the library instead of buying them new.
Buy clothes during the off season: Buying clothes during the off season is a time when deals can be found everywhere. If you want to know what's inside the trend, now is not the time to buy those clothes. Department stores also offer discounts on winter clothing. Shop at stores with racks, not shelves.
Shop thrift stores: Visit thrift stores and garage sales to find items you want or maybe even flip for a profit. Want to learn more about flea market flipping?
Try to reduce waste: Consider what can be done to reduce waste when purchasing items you need in your house.
Around the House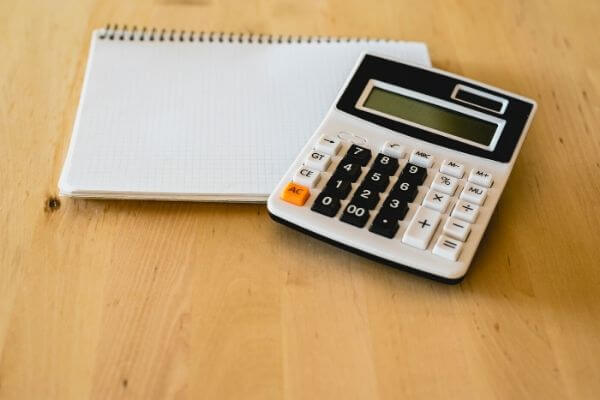 Adjust the temperature: Turning down the temperature is a key part of many different energy saving strategies. Reducing air conditioning or heating can help people save money, but it also has health benefits. Turn down the heat or air conditioning in your home at night and turn it back up during the day.
Cut back cell phone plan: The best wireless provider for you may be to cut back your cell phone plan. Cutting down on the number of minutes or texts could save you money, but this decision should be made with careful consideration.
Make clothes last longer: The best way to make clothes last longer is to not wear them too often. Washing garments made from natural fibers will help preserve them, while colors can be faded or bleached out with the addition of vinegar. This is a great powder detergent to have your clothes last.
Shop for clothing on clearance: Shopping for a style that best fits within a budget is possible. You can save lots of money by shopping off season.
Eliminate cable or satellite television: People can find shows on the internet instead of overpriced services, so the only monthly payment is something to get broadband internet.
Switch cell phones: It's important to keep in mind that switching cell phone providers are a big decision. While there are many cheaper alternatives, they may not have the cell service where you need it.
Look into your energy usage: By adjusting your thermostat a few degrees, you could save hundreds and then invest in a comfy sweatshirt.
Limit trips to the Salon: Cut your own hair at home, or get it trimmed. You can also grow out your natural hair color.
Turn off unused lights: Of course, turning off lighting when leaving a room always happens.
Buy in Bulk: Buy things like toilet paper, toothpaste, cleaning supplies for yourself rather than in bulk.
Save money on laundry: All you have to do is wash your clothes at night and hang them up, so it's ready in the morning when you go to school or work for a whole week! Find more tips on how to save money on laundry.
Transportation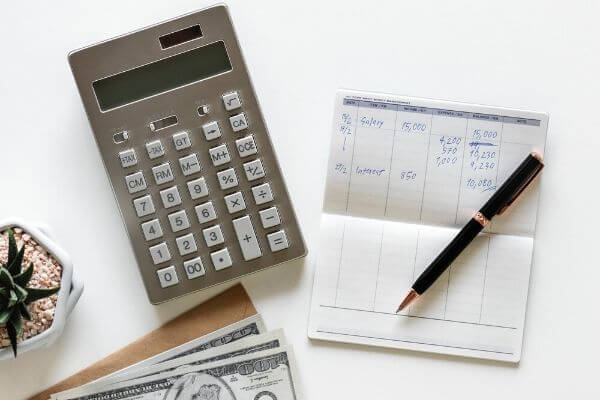 Sell any cars you own: Benefits of selling your own car include not having to worry about finding parking, saving on gas or maintenance, and not having to worry about getting a ride to work.
Use a bike: Biking is a great way to get in shape, exercise, and save money. The best bike for you depends on how much time you have to practice and what kind of riding experience you want.
Carpool: Car pooling is a way for people to share the responsibility of driving each day, or from one destination to another. This can be done by carpooling with others who live near you, or by finding drivers for ridesharing. Plus you save money on gas and maintenance.
Public transportation: Public transport modes include buses, trolleys, trains (rail), metro (subway), trams, ferries, and others. This is cost-effective option.
Food / Grocery Ideas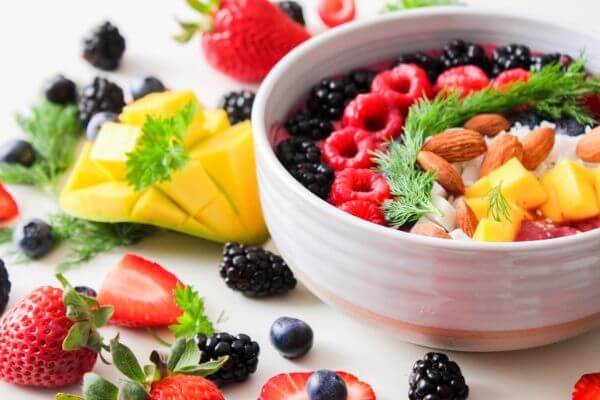 Grocery Shop Less Often: In order to save on spending, grocery shop less often. Most people rely on big grocery stores with extended selections for their meals, but it's easy to find out what you need or make what you need.
Meal plan based on cheap ingredients: Being on a budget is never easy, but it can be manageable. In order to make the best use of your time and money, create a meal plan based on cheap ingredients that you have in your pantry and fridge.
Always use a shopping list: To create a shopping list, start by making a list of the items you need. Online grocery shopping has made this process simpler.
Avoid convenience foods: Convenience foods are typically less expensive and easier to make, but they lack nutrients and often have a high amount of sugar. They can cause weight gain, cravings for more food, and even mood swings. Save your money and your health.
Eat at home: Eating at home is cheaper than eating out. Period.
Make your own coffee: Make your own coffee, saving money on your morning fix. Set yourself up with a nifty electric French press or better yet use a reusable cone to brew grounds that won't ever taste gross.
Make as many of your dinners as possible at home: Eating at home also eliminates the need for two trips out, one to buy food and one to clean up. On average, most people who cook for themselves do so twenty minutes each day.
Maybe use a meal delivery service: Most of the time, the factor that makes eating healthy impossible for some people is the overwhelm in the kitchen. Fortunately, there are many online food delivery services to get fed with fresh produce on your plate. Studies show that people are eating fresh, organic items more often now with the help of these wonderful services. Check out the best meal delivery services.
Buy produce from large supermarkets, not from stand-alone farmers markets.
Eat Out Smart: Find more affordable locally owned restaurants, but be aware of the cost. Look for weekly specials or happy hours.
Use your own coffee mug: Then, you can get a discount on hot drinks at places like Starbucks or Peet's Coffee & Tea.
Pack lunch for work or school: Instead of buying lunch on-the-go, pack a lunch and save lots of money.
Shop Grocery Ads: Plan ahead for what you need to buy by checking the weekly ads before shopping. Look for the loss leaders to bring you into the stores.
Slashing grocery bills: Slashing grocery bills is a term used to describe the process of reducing food costs by shopping at discount stores. The most common ways to slash grocery bills are buying in bulk, switching from expensive "brand-name" items to generic brands, and buying food on sale.
Figure out Food Habits: You must first determine where you are spending the most money on food. Many people spend a majority of their money on unhealthy processed foods, such as boxed cereal or frozen pizzas. To slash your grocery bill, you must cut back on these items and buy more healthy food.
Cutting coupons: Coupons are an important tool for saving money. Cutting coupons can be tough, but it is possible to save the most money by cutting out ads and extra fees that come with regular purchases.
Buy Store Brands: A store brand is a product that is produced and sold under the same name as a popular brand, but by a different company. Stores that offer their own brands of products include Costco, Wal-Mart, and Kroger.
Don't Shop Hungry: Shopping while hungry can be a recipe for disaster. That's why it's important to remember that you should never shop hungry. Remember not to buy anything that is going to last more than a few hours.
In-Store Grocery Apps: In-store grocery apps are digital tools that help people to find the best prices, buy groceries at their local store, and discover new recipes. In-store grocery apps can be used on smartphones, tablets, and computers.
Eat Meatless Meals: If you want to take a break from meat, try eating more vegetarian meals. Meatless meals are often higher in fiber and protein than their meat-containing counterparts. You'll also save money and help the environment.
Don't eat out: It's hardly surprising to hear that eating out is going to cost a ton more than if you simply made your meals at home.
Use cash back apps: Cash back apps are an easy way to earn cash for purchases. They often offer coupons, discounts, and other promotional codes that can be redeemed on selected products or services. Check out these five best cash back apps.
Use Ibotta every time you shop: Ibotta is a mobile app that rewards users with cash for shopping. Users earn money by scanning barcodes and completing tasks such as taking surveys, watching videos, or answering trivia questions.
Stop buying K-Cups: In recent years, K-Cups have been a popular way to brew coffee for many people. However, the problem with these pods is that they are actually quite expensive and environmentally unfriendly. The cost of a K-Cup is roughly three to five cents, whereas the average coffee shop brews a cup for two or three dollars. Additionally, many people are concerned about the waste that comes with K-Cups. Coffee pods are typically made of plastic, which cannot be recycled and is often littered on the ground for people to pick up. As a result, here is a reusable alternative that is cost effective and environmentally friendly way to drink coffee.
How to Live Simply and Cheaply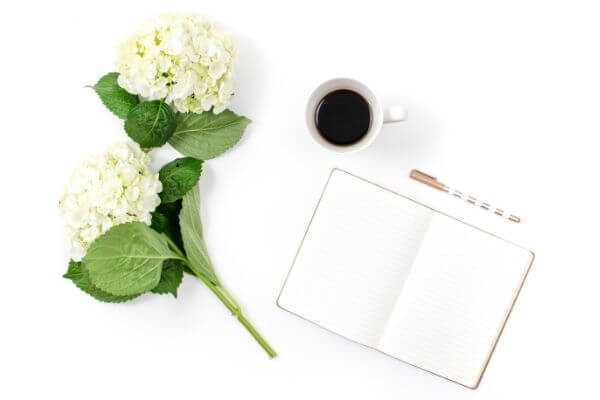 A budget can help you live a simple and cheap life. It allows for the spending of money on what is necessary to keep your quality of life up at all times.
It's important not to spend too much time thinking about how you're going to pay for things because that will only lead to stress, which leads to bad financial habits like overspending or taking out loans when they don't need them.
The best way to live cheaply is by not spending on luxuries or buying too many things.
Instead, focus on big purchases. For example, buying a car can be expensive but it will make your life easier as you won't have to rely on public transportation or worry about traffic jams.
Most people, do not want to go to the extreme of how to live super cheap.
But, that is completely up to you and what you want to do with your life.
You can choose your lifestyle.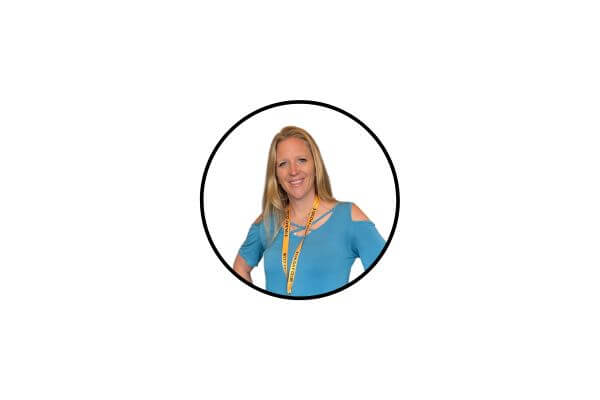 Did the post resonate with you?
More importantly, did I answer the questions you have about this topic? Let me know in the comments if I can help in some other way!
Your comments are not just welcomed; they're an integral part of our community. Let's continue the conversation and explore how these ideas align with your journey towards Money Bliss.