Grocery budget is one of the most difficult categories in the
Cents Plan
(or budget as others call it). Overspending tends to be consistent. Eating out is easier than meal planning and cooking. Money Bliss is here to help.
Learn to overcome your bulging grocery budget.
Feeding yourself and your family a healthy, balanced meal doesn't need to be rocket science. It just has to work for you and your family. You just need to put in a tad bit of effort in the beginning to save thousands.
Grocery budget is one of the easiest categories to save money.
Commit to work on meal planning and trimming you grocery budget! Small changes make a big impact.
Top Post on Grocery Budget: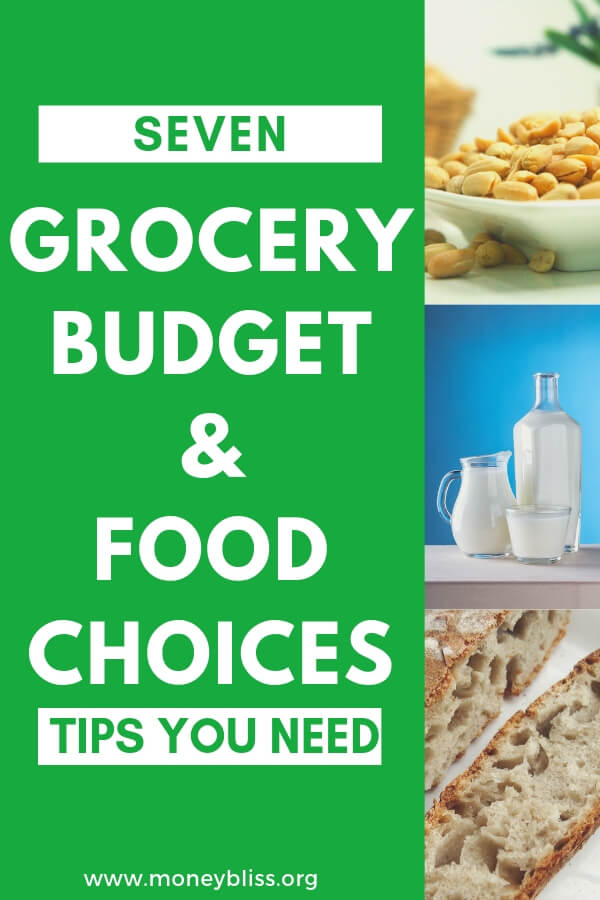 Hi! Today, I have Jennifer Bigler is the blogger behind Living Freely Gluten Free. Grocery budget is the most common struggle I hear when it comes to budgeting. I am thankful for Jennifer for sharing tips to manage the grocery budget with food allergies. Enjoy this guest post! Finding out that you or a family member has
Read More »
How Much to Pay on Groceries?
A guide to grocery prices in the stores. No need to use any coupons!
---
Where should I send your FREE Stock Up List download?