Money. Everyone relates differently.
Your individual experiences have shaped your view of money.
Here is my personal testimony and why Money Bliss was launched.
I could track my money. Oh, I am good at tracking my money.
Also, I was very good at spending a lot of money, too. And that budget thing wasn't for me.
All was well. I made more money than I spent and had a little savings (and a student loan that would eventually be paid off).
Life was good.
Fast forward to meeting my husband, who is a true saver at heart. His philosophy was "No reason to fix or replace it, if it isn't broken ."
Two worlds collided on the concept of money…
We were the typical American couple. We had our ups and downs over money. Slowly, adding to our saving accounts. Kept our spending below our income (or close to it). We both were laid off. We both had bonuses. Student loans. We had kids. Added a dog. We had our tiffs over money.
Typical American family, right? Financial freedom or Money Bliss seemed like a lottery dream.
Then, one day, we had enough with our student loan payments. One thing we wanted was cash flow back into our lives. We sat down and created a plan. In one year, we paid off $53,000 in student loan debt.
Wow! Life. Money. Enjoy.
First step towards a life of financial freedom and Money Bliss.
Fast forward, many friends asked us how we paid off our student loans. They wanted to change their view of money.
That was the beginning of Money Bliss.
---
---
Meet the Founder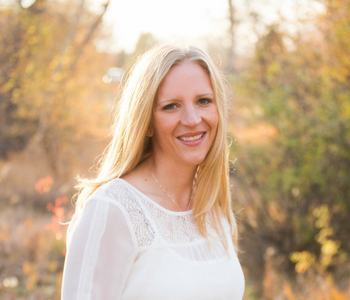 Kristy
I believe people want to learn to alter their money management, so they can enjoy life and money.
More often than not, the overwhelm and stress paralyzes people to the point they are unable to make any changes.
That is what I am here to help you transform.
Learn how to alter your personal finance situation and ultimately reach financial freedom.
Along my journey, my husband and I paid off $53,000 in student loan debt in one year and slowing working our way to financial independence. And I want you to overcome your obstacles and struggles with money!
And the typical "bio" details…
Kristy is the founder of Money Bliss. Kristy and her husband paid off $53,000 in student loan debt in one year, which led her to begin to teach others to change how they managed money. She has always had a passion to help others.
Her passion for teaching began at an early age as a dance instructor. Kristy earned her a B.S. in Business Administration with a concentration in marketing from Colorado State University and her MBA from the Daniels College of Business at the University of Denver. Her professional background is in financial services and marketing.
Besides spending time with her husband and children, she enjoys cycling, hiking, and volunteering.
Next Steps…
Today is the day for you to begin your journey to Money Bliss. Turn a new leaf with money. Look ahead to what lies before you.
CLIENT TESTIMONY:
Over a year ago, I started working with Kristy after my husband lost his job due to his store closing and I was a stay-at-home mom with three children under the age 6 years old. Times were scary and I was vulnerable. Yet I was able to manage with Kristy's help.

My goal was simple: to get started with a new vision and stay on track. Kristy has helped us think outside the box, be creative, challenge ourselves and be motivated to at least try. Times are still challenging, yet we have made more progress this year than any other year of our marriage.

We have paid $10,000 off on one vehicle, afforded $40,000 in dental work and paid off $2,000 in personal loans.

We have used techniques and solutions Kristy has shared through her research. Her tips and suggestions are practical. They can be applied if you are willing to make the changes towards a better way of life. I trust Kristy's opinion and she is able to personalize what works for you in the season of life you are in.

I highly recommend listening to what Kristy has to offer with her one-on-one coaching. My husband and I still have a lot of work to do, but I can sleep well because I am moving toward a goal and I have a coach to keep me on track. ~T.S.