How to Start Giving Money when you Never Have?
This post may contain affiliate links, which helps us to continue providing relevant content and we receive a small commission at no cost to you. As an Amazon Associate, I earn from qualifying purchases. Please read the full disclosure here.
---
The thought of giving money to others probably stirs up lots of emotions.
How to start giving money when you never have? Why should I give to others? I can barely make ends meet, and now, this concept of giving money is supposed to happen. How will it work? Maybe a negative situation turned you away from giving? Maybe you grew up in a household that never gave money?
Regardless, giving blesses others. Read more here.
In the Cents Plan Formula, we discuss how money should be divided up in percentages. Under the give section, Money Bliss recommends giving 10%. Yes, you read correctly. Ten percent of your income. Don't freak out and stop reading now…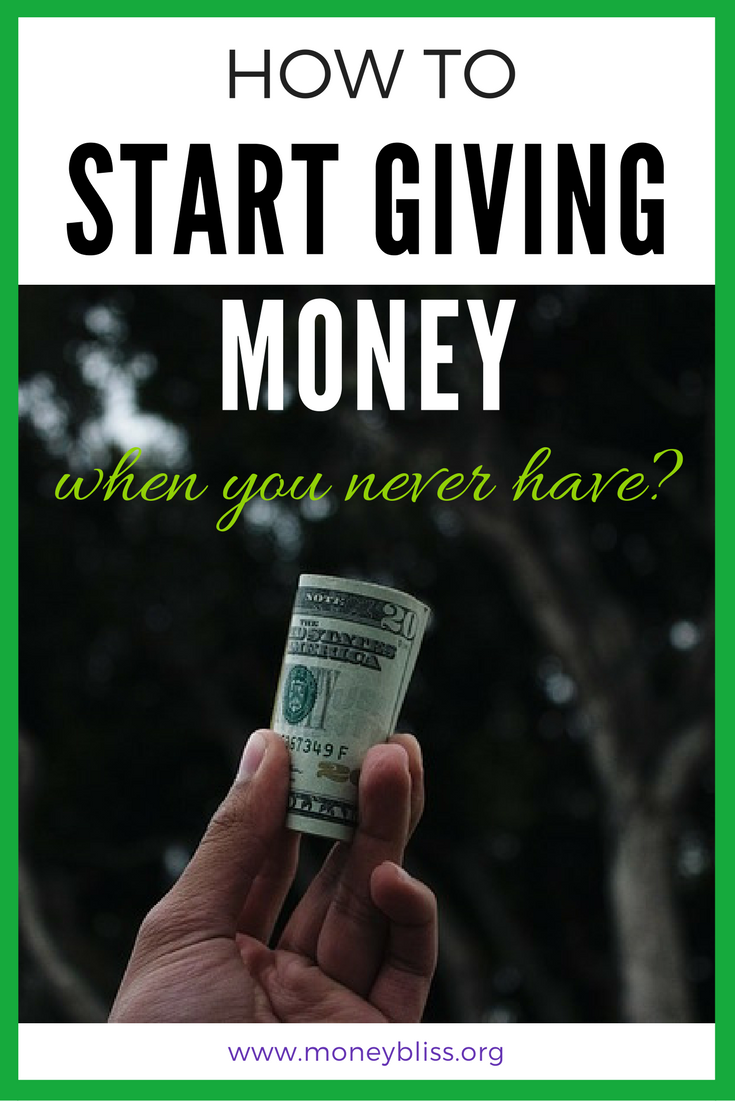 Just like with anything in life, starting something new is overwhelming.
It is easy to talk about starting. But, taking the first step is always the hardest. Some other examples include starting a fitness routine or eating healthier.

Just remember…Nobody has been able to take their money with them to their grave. So, you might as well share your money now and bless others today.
How to start giving money when you never have?
Just Start
The first step is just to start giving money. Let it go from your clenched hand and give money. The initial thought is how in the world am I going to share 10% of my money when I am barely making ends meet now. The first step is to just start. Here are some ways to jumpstart your giving:
Give $25, $50, $100 or any amount of your choice. The amount doesn't matter. It is the act of giving that matters. Pick an amount to give.
Give your age each month. Start small. This is the easiest way to start. By giving a small amount of your money, you are able to realize the minimal impact in your monthly budget (or Cents Plan, as we like to refer to it). Also, immediately you are able to learn how your gift (regardless of the size) how it is impacting lives and blessing others.
Amount of your last impulse purchase. Let's be real. 5 out of 6 people have made an impulse purchase in the last 3 months (according to a recent CreditCards.com survey). Most of them are for under $50. Figure out how much of your impulse purchases can be given to bless others.
A percentage of income. Be committed and set aside a certain percentage of yourincome. Start small. Begin at 1% of your income. Learn to trust and see the benefit your giving is helping others.
Find Reputable Non-Profit Organizations
Money Bliss highly recommends to review any non-profit organization prior to giving money. There are thousands – probably millions – of charities that are doing amazing work. However, you have to be wary of scam artists. The IRS has a tax-exempt organization checker on their site. Also, there are fabulous sites that verify and analyze non-profit organizations, like Charity Navigator, GuideStar or Nonprofit Analytics. They go in more detail about the health of the organization, mission, and financials.
Questions to Ask or Research on their Website:
A good place to find most of this information is in the non-profits annual report, audit, or Form 990.
What is the organization's mission and goals?
Has the organization made progress towards its goals?
What sources are available to increase my confidence in your work? Look for commitment to accountability and transparency.
How much of funding goes to services vs. administration overhead and fundraising?
The industry standard is to look for nonprofit organizations that spend at least 75% of their expenses directly on programs. The remaining 25% would be for administration overhead and fundraising costs. However, we challenge that industry standards. Money Bliss would recommend looking at nonprofit organizations that spend more than 80-85% programs and less than 15-20% on administration and fundraising.
Who is the current Board of Directors as well as the current staff?
Don't forgot a quick google search and social media check. Media coverage and social media will speak volumes as to if the non-profit organization is meeting their mission or not.
It is imperative to research a non-profit organization before handing over money!
Where to Start Giving?
Look at your passions in life. That is the best place to start giving money. Maybe a place where you have enjoyed volunteering in the past? Maybe an organization that had a positive impact on your life or a close friend or family member?
The best place to enjoy giving is in an area of interest in your life. Search those type of non-profit organizations.
Also, if giving is done online, make sure it is done through a reputable and secure service. The site should have https or the little lock symbol. Also, it should be fairly obvious the transaction is secure and/or encrypted. Giving straight to someone's PayPal account is probably not a legit non-profit organization.
Plan Monthly Gifts
Honestly, the first step is to give one time. Just like with saving, it is much easier to put your giving on automatic deductions. Each and every month the same amount of money is pulled out of your bank account. Nothing for your To-Do List. However, don't forget to write it in your ledgers.
This is something I started doing years ago. It was the first time I ever donated money to charity. I was terrified that there wouldn't be enough money at the end of the month. Guess what? I didn't even miss the money at all. Plus, it warmed my heart that I was helping others.
Today, eighty percentage of our giving is automatically donated each month. Once a year, we sit down and decide two things: (1) how much we plan to give in the next year and (2) what organizations do we want to focus our giving to? Once that is decided, we set up our automatic online giving. It is so simple. Just like saving, it happens automatically.
Challenge Yourself to Increase Giving
The first step is to start giving – regardless of the amount. Just give. The next step is to give 10% of your income – amount recommended in the Cents Plan Formula. So, the challenge is to increase your giving. There are many ways to accomplish this:
Each year, give 1% more of your income.
Receive a pay raise? Challenge yourself to increase your giving.
Change jobs with a significant income boost? Challenge yourself to double your giving.
The give percentage doesn't have to stop once you reach 10% of your income. That is just a recommendation. If you have been blessed financially or in the later Money Bliss Steps to Financial Freedom, decide how much you want to give above and beyond the recommendation.
Remember, giving blesses others.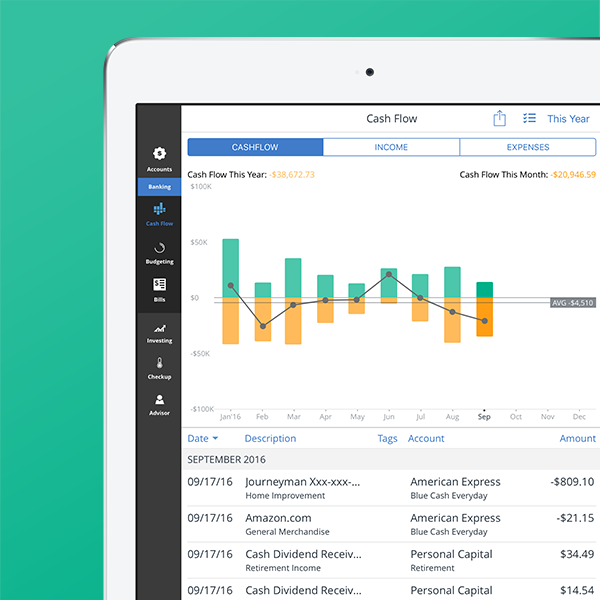 Bonus – Tax law on charitable contributions
Under the current IRS tax code, donations to charitable contributions are tax deductible. Learn more here. Also, many states offer additional credits on state taxes if certain qualifications are met. Check your state to see if these credits are offered.
Above, we outlined how to start giving money when you never have. Don't get stuck in the details and not act on your desire to bless others.
The thought of giving doesn't have to be intimidating. It is possible to start giving money when you never have. Just start. The rest will follow.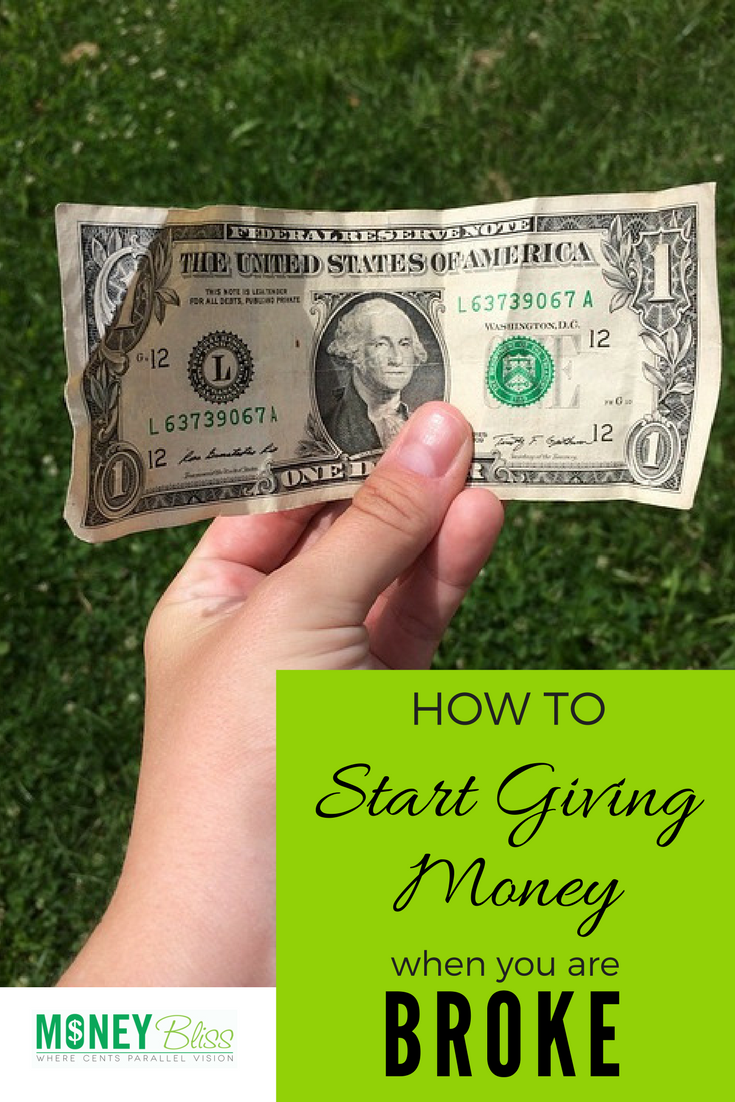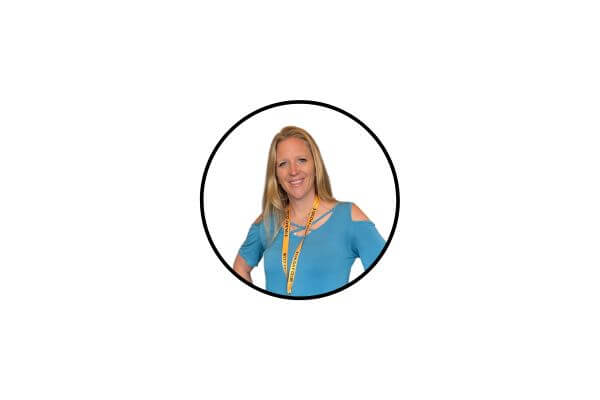 Did the post resonate with you?
More importantly, did I answer the questions you have about this topic? Let me know in the comments if I can help in some other way!
Your comments are not just welcomed; they're an integral part of our community. Let's continue the conversation and explore how these ideas align with your journey towards Money Bliss.