The Ultimate Guide on How to Save Money on Amazon
This post may contain affiliate links, which helps us to continue providing relevant content and we receive a small commission at no cost to you. As an Amazon Associate, I earn from qualifying purchases. Please read the full disclosure here.
---
Can you learn how to save money on Amazon?
Amazon has changed the retail shopping experience.
Whether you love it or hate it, Amazon is dominating the industry and looks to stay that way.
So, mastering how to save money on Amazon is key. And that is something I have mastered (and going to share below).
Even though I live in a big metro city, I prefer to shop online and Amazon is my go-to place. It has taken some time, but I have learned all of the ways to save even more money at Amazon. These money saving tips help lower my spending on the things that we need.
The convenience of Amazon is beneficial, but sometimes you can actually spend more money than save.
So, knowing how to save at Amazon is crucial.
Today, you are going to learn money saving tips specifically for shopping on Amazon.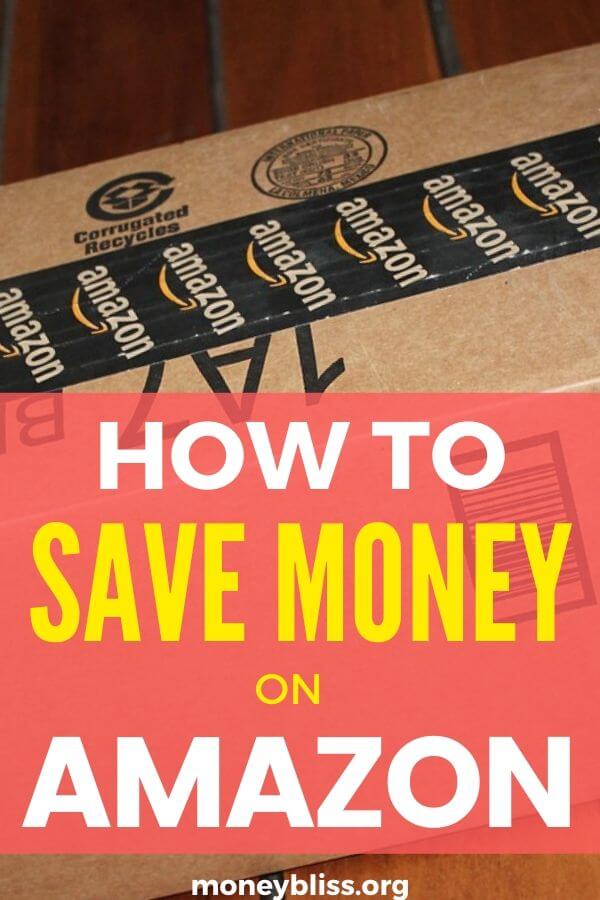 How to Save Money on Amazon
These are the exact ways I save more money on the things that I would buy anyway. Now, you can learn how to save money at Amazon, too.
There are a few tricks to learn on how do you get discounts on Amazon.
Yes, it is cheaper to buy things on Amazon. You just need to know a few money saving tips to help you save money overall.
1. Amazon Brands
Amazon is now a store brand that can save money over name brand competitors, which is one of my wasted money items.
Did you know they have their own clothing line, electronics, grocery items, and health and beauty products?
This is one of the simplest ways to save money on Amazon. And I learned this trick from my husband when we purchased this clothing item. The price was 25% of the comparable options available elsewhere – that means a 75% discount.
As for quality, their quality is just what you would expect and in many cases, as good as the name brand like these phone chargers.
Amazon Brands to Check Out:
2. Sign Up for Free Trial of Amazon Prime
Many times it is faster for me to order a product online rather than find the time to go the store. Plus, I don't have to search the store aisle to find what I am looking for. I have a search bar that does the work for me plus I have instant access to reviews. Easy enough.
To be honest, I probably use the FREE 2 day shipping (or same day delivery) about 20% of the time. The rest of the time I use the FREE no rush shipping and earn a $1 credit for digital items or $5 credit for Amazon Pantry.
Just so you know, the NO rush shipping benefits change consistently, so don't be surprised if you see something different. Check your Amazon no rush credit balance here.
Love earning credits and money saving trick!
Try a Free Trial of Amazon Prime
Did you know?? You can ship to Address of your choice with Amazon Prime.
Yep, let Amazon ship your gifts for you (for FREE). No going to the post office and standing in line to ship your package (plus you would still have to pay to ship your packages). Another reason I like to ship to the address of my choice is to gift something to a friend – just because. It is a quick, easy way to bring joy to another person.
Learn the 50+ benefits of an Amazon Prime Membership here.
3. Amazon Subscribe and Save Tips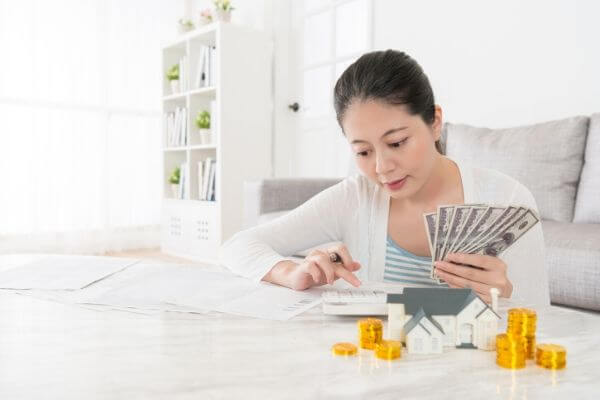 This is the area that it is taken me the longest to learn how to save money on Amazon.
But, once you can master Subscribe and Save, you can save an extra 15% of your monthly delivery. And I plan to detail out exactly how to make Subscribe & Save work for you, so join our mailing list to be notified.
What is Subscribe & Save?
A monthly program to get your favorite items delivered without the hassle. Plus you can save an additional 15% by bundling your subscribe and save together.
You can cancel or skip anytime.
There is no commitment once you subscribe. To make sure you are getting what you want in your Subscribe & Save order, Amazon will send you a reminder email showing the items, price and any applicable discount for your upcoming delivery.
My 10 Favorite Subscribe & Save Items:
The key to saving money with Amazon Subscribe & Save is having 7-10 items that you can bundle together for a monthly shipment.
4. Add to Cart and Wait
One of the things I always state to stop spending money is to wait 24 hours before you buy.
However with Amazon, it is so simple to check out and get it today if you want. But, is the item something you need or is just something that you want? Did you even think about the purchase before you bought it or got click happy?
This is a great money saving trick. Add the item to your cart and then wait 24 hours to see if you still want the item.
Use our Spending Wish List to help you know what you truly want to buy. It is a FREE printable.
5. Buy Deeply Discounted Open Box Items
Just like in a big box store… isn't it great to score a deal for one of the following reasons:
Someone returned it in perfect condition
Small unnoticed dent
Pre-owned and never used items in great shape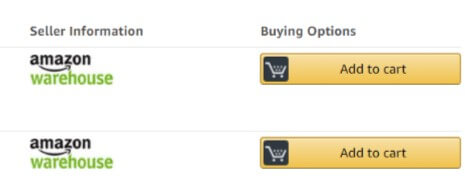 Shop millions of pre-owned, used, and open box items including:
Computers
Home & Kitchen
Digital Camera
Cell Phones
TVs
Pro Tip: Double check if the price difference for an Amazon Warehouse item is worth the price for paying new. Sometimes you are better off buying new and getting free shipping. Other times the price difference is so significant that buying used is a smart money move.
6. Shop Amazon Outlet
These outlet deals are constantly changing daily, so you must check back often.
Find thousands of discounted overstock items.
This is one of the places I shop to find unique, fun, and discounted gifts! Plenty of great finds!
Check out today's deals in Amazon Outlet.
7. Daily Deals
This is probably one of my favorite ways to save money on Amazon.
Each morning, they send me an email with today's daily deals.
Most of the time, it is a quick scan and delete. However, there are times when something on my spending wish list pops up. For instance, I have been wanting this for my kitchen forever (at least it seems that way). When it dropped $50 or 1/3 of the price, I jumped fast and opted for one-day delivery! #SoExcited
In order to save money and not be an impulse purchase, the daily deal must be something that you have been wanting and waiting for a price drop for awhile. If not, you will spend more money without even realizing it – $20 here and there adds up fast!
The big caveat… to get that price, you have to buy before their unknown quantity at that price runs out.
8. Use Honey App
This is an instant money saving browser extension.
Automatically find and apply coupon codes when you shop online! Unlike ebates/Rakuten, which gives you a percentage back, Honey will find the best discounts before your purchase.
Honey does all the hard work of testing promo codes from around the web for you and applies the best one at checkout. It's that easy.
Click on the Honey button during checkout and Honey will automatically apply coupon codes to your shopping cart.
Specifically on Amazon…You have to hover over the price and then,
It will tell you what seller has the best price
Discover the best time to buy
Find price history charts
Alert you when your favorite products are on sale

Simple way to save money on Amazon. Get started with the Honey App now.
9. Gift Cards – Add $100, get $10
Did you know you can get an extra bonus for loading a card balance with $100 or more?
It is available for select customers at various times. So, you have to look for a banner at the top of your Amazon page.
Very simple money saving trick to save an extra 10% on items you already planned to buy!
10. Watch for Price Drops
Just like a traditional box store, Amazon will provide refunds for items purchased.
The caveat is the window is much shorter – 7 days – and doesn't include all of the items. This is something that may not be true anymore. It seems Amazon's pricing policy is constantly changing.
So, you can always ask for a price drop. Just make sure it is enough to make sure it is worth your time.
And be nice to customer service, we don't want to lose this benefit because of people taking advantage of the system.
11. Ease of Returns
One of the major reasons I disliked buying certain items on Amazon was what if it stopped working, didn't met my expectations, or the possible hassle of returning an item.
The cost of possibly having to ship items back made my leery of buying certain items on Amazon.
Thankfully, today Amazon has made the process of returns seamless like butter!!
You can drop off your return to any UPS Store or Kohl's. And you don't need to worry about bringing a box or printing a label. They handle it all for you!
Side note… Don't make it a habit of returning many of the items you buy. It is rumored that Amazon may block your account or stop allowing returns for excessive number of returns made.
12. Watch Free Movies & Videos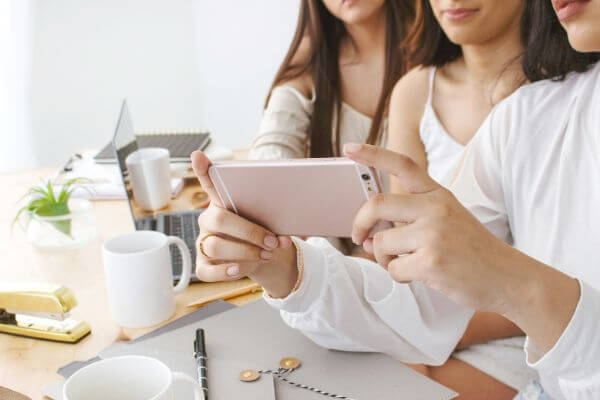 There is no need for Netflix or Hulu. Amazon offers plenty of free movies and videos.
You get instant access to video streaming. Enjoy popular movies and TV episodes included with Prime. Check out FREE Movies & TV.
Plus listen to over two million songs. Thousands of playlists and stations. On-demand, ad-free music streaming. Find FREE music.
13. Read Free Books (Even without a Kindle)
You don't need a kindle to read your books. All you need is the free Kindle App.
Then, you can start reading Kindle books on your smartphone, tablet, or computer – no Kindle device required.
This is a great way to go to the library without ever stepping food out of your house. There are plenty of e-books to choose from.
Check out the Kindle Daily Deals to save even more money on your favorite authors. Many times Amazon will drop the price of books
See the full list of Best Selling Free Kindle Books.
14. Missed Scheduled Delivery
One of the biggest benefits for an Amazon Prime member is getting your items within 2 days.
However, what happens when your delivery doesn't make it on time?
Contact customer service and let them know that your package was delayed. Typically, they offer one month extension on your Amazon Prime membership or refund your shipping charges.
It takes a couple of minutes to save money on Amazon for the missed scheduled delivery.
15. Say No to 2-Day Delivery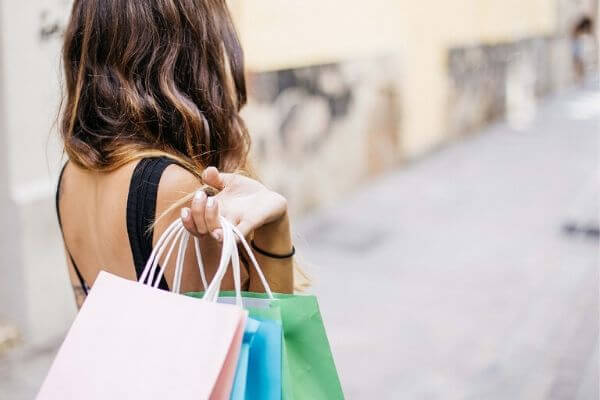 Sometimes you don't need to get everything in 2 days, right?
By saying no to 2-Day Prime Delivery, you can get a $1 digital credit or $5 to Prime Pantry. Their Amazon no rush credit offers are always subject to change. Plus they rotate them on an ongoing basis.
Also, you help keep shipping costs lower for Amazon, which hopefully will keep prices lower for everyone in the long run.
16. Watch for Coupons
Many times when shopping for an item you will see this little box, click and save.
Sometimes it is a percentage off. Other times it is a set dollar amount.

This is one of the easiest hacks to save money on Amazon! If you don't click the button, then it is like giving away free money.
Check the Most Popular Coupons.
17. Save 2-5% on Every Purchase
If you are a heavy Amazon shopper, than this money saving tip is for you.
Sign up for an Amazon Prime Rewards Credit Card.
Card benefits include:
5% back at Amazon.com or Whole Foods Market
2% back at restaurants, gas stations, and drugstores
1% back on all other purchases
$0 annual credit card fee
The other option is to earn 2% rewards with Amazon Prime Reload. It is simple and easy to set up. Also, it helps in budgeting your money!! No overspending again!
This is a great way to maximize your cash back on the same items you would purchase anyway.
18. Amazon Family Perks
This is an extension of the Subscribe & Save program.
You can be eligible for up to 20% off diapers, baby food, and other baby, kid, and family related items. Plus exclusive coupons and deals just for Amazon Family.
Every single you can save on raising kids is well worth signing up for the Amazon Family program.
Just like the Subscribe & Save program, you can cancel anytime.
Oh, and don't forget, to create your Amazon Baby Registry.
19. Test Run Free Trials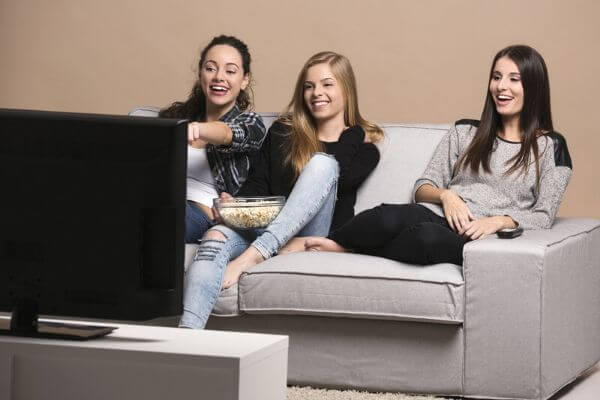 Who doesn't like a free trial?
It is a chance to check out something without it costing you any money and you can cancel before the trial expires.
If you are getting time off, it is a great chance to binge watch some of your favorite shows, catch up on reading, etc.
Just make sure to evaluate if the free trial is worth it. If not, then cancel before the trial ends.
20. Trade in Your items
Sell your items on Amazon has never been easier than with the Amazon Trade in program.
You can trade in your Kindle e-readers, tablets, streaming device, bluetooth devices, cell phones, gaming, books, and so much more!
Check and see what your trade in value would be.
The Amazon Trade-In program allows you to receive an Amazon.com Gift Card in exchange for thousands of eligible items. The process is easy and convenient with an immediate offer and free shipping.
Get the Best Value – Check the price with Gazelle to get the highest offer for your item.
Bonus Savings – Start at ebates / Rakuten
Does ebates work with Amazon Prime? Yes!
To further your savings even more, remember to start your purchase at Rakuten. You can earn an additional 1-10% cash back on your purchase.
Already have an account, do you have the instant money saving browser extension? If not, get it today to make your savings automatic.
That is a money saving win!
Want to Earn Amazon Gift Cards??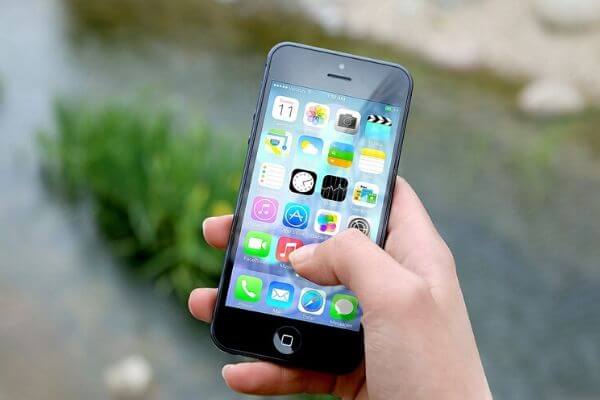 These various apps let you convert your earnings into an Amazon gift card:
Great way to stretch your money further!
Are you Ready to Save Money on Amazon?
In this post, we covered 20 money saving tips for shopping on Amazon. Since a majority of people do a good chunk of their shopping online, it is important to know how to save money.
Daily deals and shopping the outlets is fabulous for saving money on big ticket items.
While amazon subscribe and save is perfect for saving on reoccurring items. Simple tip is to group your subscription items into one shipment for max savings when over 5 items.
No rush credits for slower shipping is a great way to save money on digital savings.
Given today's soceity, you must know how to save money on Amazon. It is your go-to place for online shopping.
Try your best to combine your purchases into one per week to save money and not have a package delivered everyday.
Related Reading:
Making How to Save Money on Amazon a Reality
These are great money saving tips for shopping on Amazon.
The key to long-term savings is to only buy what you need. If you buy stuff you never use, then it doesn't really matter if you save money or not. Unused purchases are a waste of money.
Amazon Prime is awesome! But, an extra yearly expense for the memberships. Does it make sense to spend the money?
There are times I wonder how Amazon can even make the Amazon Prime membership profitable, but that isn't for me to worry about.
There are a ton of reasons I love Amazon Prime! Even with the $119 per year fee, it will save you money over the course of the year. If and only if, you take advantage of everything offered in the Prime membership.
All in all…Amazon Prime has been very useful and has saved us money over the years!
My wonderful mother-in-law gives the Gift of Amazon Prime for us. For her, she would to anything to make our lives easier. She is great; I am lucky.
Not completely ready to spend $119 for Amazon Prime, try a 30 day free trial of Amazon Prime.