This post may contain affiliate links, which helps us to continue providing relevant content and we receive a small commission at no cost to you. As an Amazon Associate, I earn from qualifying purchases. Please read the full disclosure here.
---
Identity theft, bank theft, and credit card fraud are coming more and more common.
Ask any of your friends and someone is currently dealing with an issue or has recently.
For example, a friend of mine had her bank account compromised and the hacker went as far as adding them to the account as a co-owner. Then, he changed all of the alerts, so she knew nothing until she was locked out. I wish situations like this didn't happen daily, but it does.
Have you learned how to protect your financial information online?
With almost every bank and financial institution making their products and services available online (either on their official websites or apps) for clients like you and me, it just makes sense to learn how to keep our finances safe from hackers.
Don't waste a minute thinking it won't happen to you. It will happen.
Just be prepared!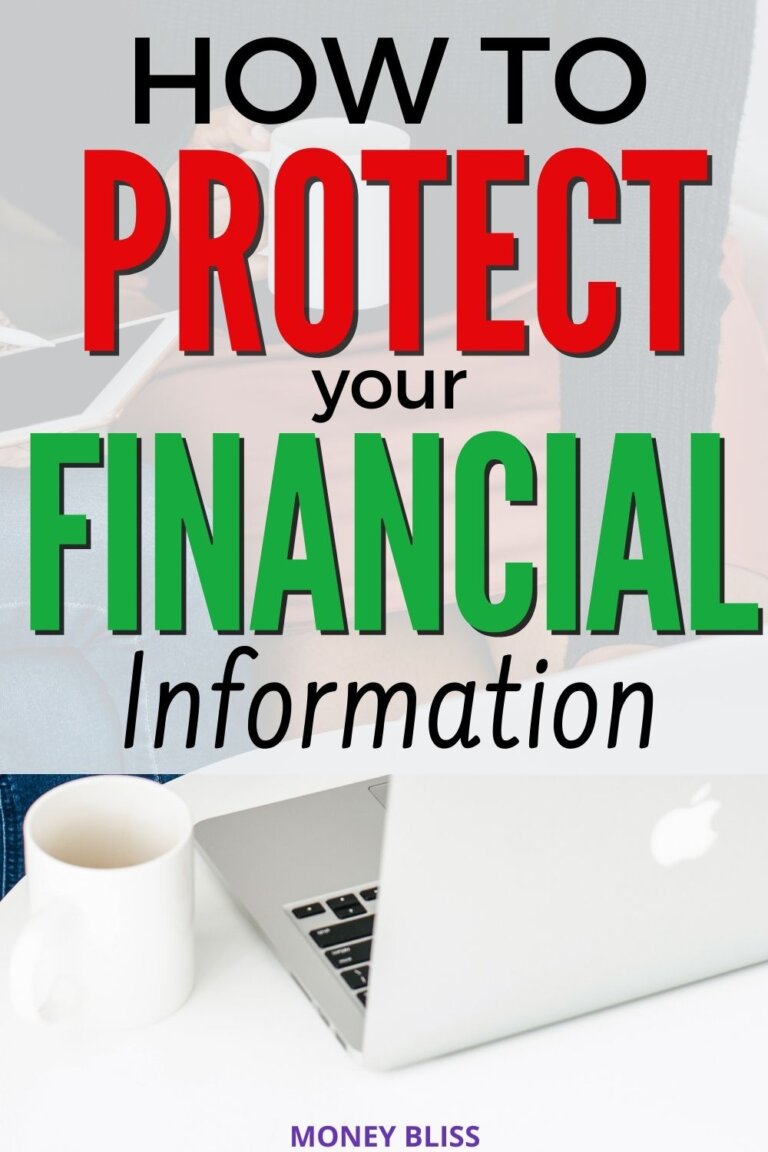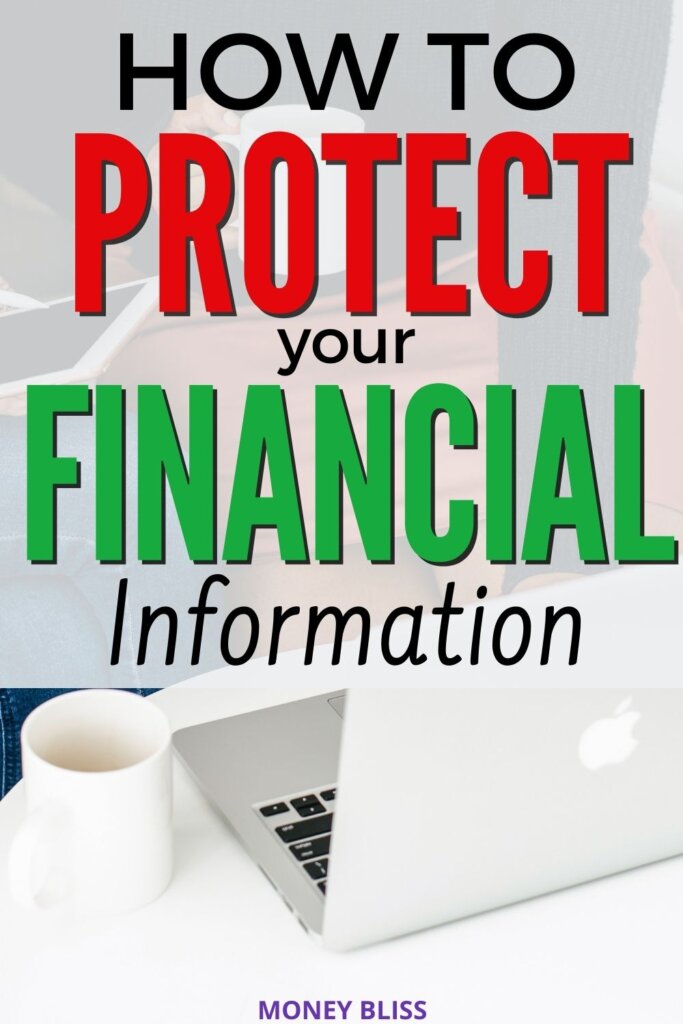 How to Protect your Financial Information
You don't need to be a cybersecurity expert or do complicated things for your financial security.
You need to vigilant to keep your bank accounts safe and your personal information secure.
Here are the seven tips to keep your financial information safe:
1. Be informed of phishing emails.
If you access your banks online via websites or apps, make sure you inform yourself about phishing emails (fake emails pretending to be from official sources, in this case, from your bank).
To avoid being victimized by phishing emails, always do the following:
Verify official bank links and bookmark them on your browser. Whenever you need to visit their website, use your saved links instead of clicking from emails.
Save official bank emails on your email's contact list. This ensures any phishing email that you receive will stick out like a sore thumb.
Download verified bank apps from Google Play or App Store only.
Avoid downloading apps from third-party sites or clicking on various advertisements.
These are simple tips to follow.
If you question, "Is it safe?" Then you are probably looking at a scam and need to move the other direction.
2. Use a password manager.
Make it hard for hackers to guess your password and PIN.
One surefire way to do this is to get yourself a trusted password manager, such as Lastpass, Keeper, Dashlane or Password Boss, which saves your complicated passwords for you.
With such a tool, you'll be able to assign stronger passwords like GhzI12*a4j!Q instead of the most common "password" or "1234" passwords.
There's no use in changing passwords to hard-to-guess passwords, only to forget what those passwords were.
Using a password manager means you'll only remember one master password and every other password you saved is encrypted.
3. Enable two-factor authentication
Two-factor (or multi-factor) authentication adds an extra layer of protection to your passwords. When you pass through this, it verifies your identity (either by SMS, email, or other methods) before you're given access to the site or app.
Some sites or apps may require you to verify your identity through biometrics. If your phone has a fingerprint feature, this is easy. If not, an iris scan may be a better fit. Some even require you to use voice-print technology for phone-call transactions.
Biometrics isn't as widely used as SMS and email verification, but it's always good to know that such a method exists.
Many of the top investment companies like Vanguard or Fidelity have already implemented voice-print technology on their accounts.
4. Be on top of your phone usage
Just as Norton or McAfee antivirus and malware tracking software help to protect your desktop computer, there are versions of mobile security software designed to protect your device and help you identify before you get tripped up by a hacker.
A hint that something may be amiss is if you run through data more quickly than usual or your battery is draining.
"That can indicate something is silently running in the background," says Kraus, vice president of fraud, risk and compliance solutions at FIS, a provider of payment and financial technology solutions to merchants, banks and capital markets worldwide. "Be actively involved in monitoring data and battery usage."
Avoid clicking on adware popups. "That's a popular way that fraudsters love to embed malware," Kraus says. "Don't be overly zealous clicking into less than scrupulous apps and ads that are being pushed to you and popping up."
5. Get a VPN.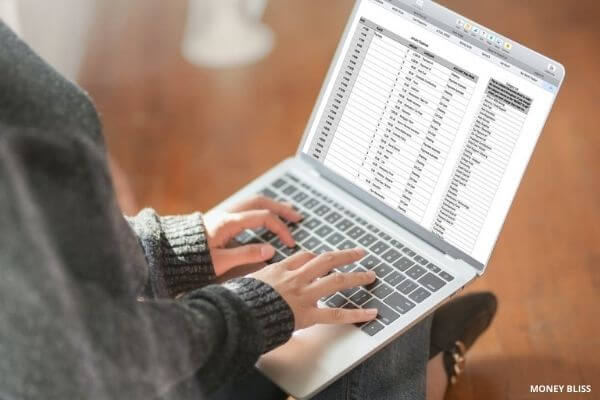 A VPN (Virtual Private Network) provides another layer of protector to shield your passwords from "digital pickpockets."
Without a reliable VPN, your personal information such as your name and bank details may be easily accessed by hackers.
Once they get a hold of this info, they can easily steal your money or identity.
Transacting online with a VPN keeps your personal data and traffic data encrypted. Do note that some VPNs are sketchy and may actually be created by hackers themselves, so if you can, avoid using free VPN services and stick to legitimate companies.
A great service company is ExpressVPN.
6. Change your router password and default DNS.
Two other ways of keeping your banking transactions safe from prying eyes is to:
Change your home network password:
New routers (either store-bought or leased by your internet provider) come with default passwords. While you think this password is safely tucked under the router, you'd be surprised how they're easily shared on the dark web, and online forums.
Change your default DNS:
Go to "System Preferences" (for Mac) or "Control Panel" (for Windows) to change the default DNS (Domain Name System) used by your internet service provider to something safer.
Changing this makes your password truly for your eyes only.
7. Avoid sharing personal information online.
This may seem like an obvious tip, but many people are too naive to realize that some people within their social media networks are not good and should not be trusted.
To keep sketchy people from hacking your banks, apps, or emails, avoid sharing every piece of information online.
Details like your birthday, your kid's birthday, mother's maiden name, address, and social security number can be used by hackers to access your accounts.
Top Money Management Posts:
Is it Safe to Send Financial Information?
No.
You'd be surprised how easy it is to get hacked these days.
To keep yourself from becoming a part of the statistics, always follow these tips to secure your finances and significantly reduce the possibility of being victimized by hackers.
Don't delay… sign up today. You already learned how to protect your financial information.