How to Make $2000 Fast: 60 Ways to Earn Extra Cash Quick
Inside: Do you have ideas for ways to make extra money? This guide has dozens of tips for earning money from home, including things like selling your services online, borrowing money from friends and family, and more. When you need to know how to make 2000 fast, this list has something for you.
There are many people who are struggling to make ends meet. And you are thinking, "I need 2000 dollars now!"
The economy is in a difficult situation right now and you are feeling the pinch.
You need to make 2000 dollars fast.
Many people turn towards jobs that they know they can do well with little experience and low pay because they desperately need money quickly.
However, there are other ways you can earn some cash fast- if not more than one way!
There are times when we all need a little extra cash.
I've always been a hustler and I know there are people out there who make big bucks every day.
So, I decided to put together realistic ways you can earn some extra cash in the next week or so.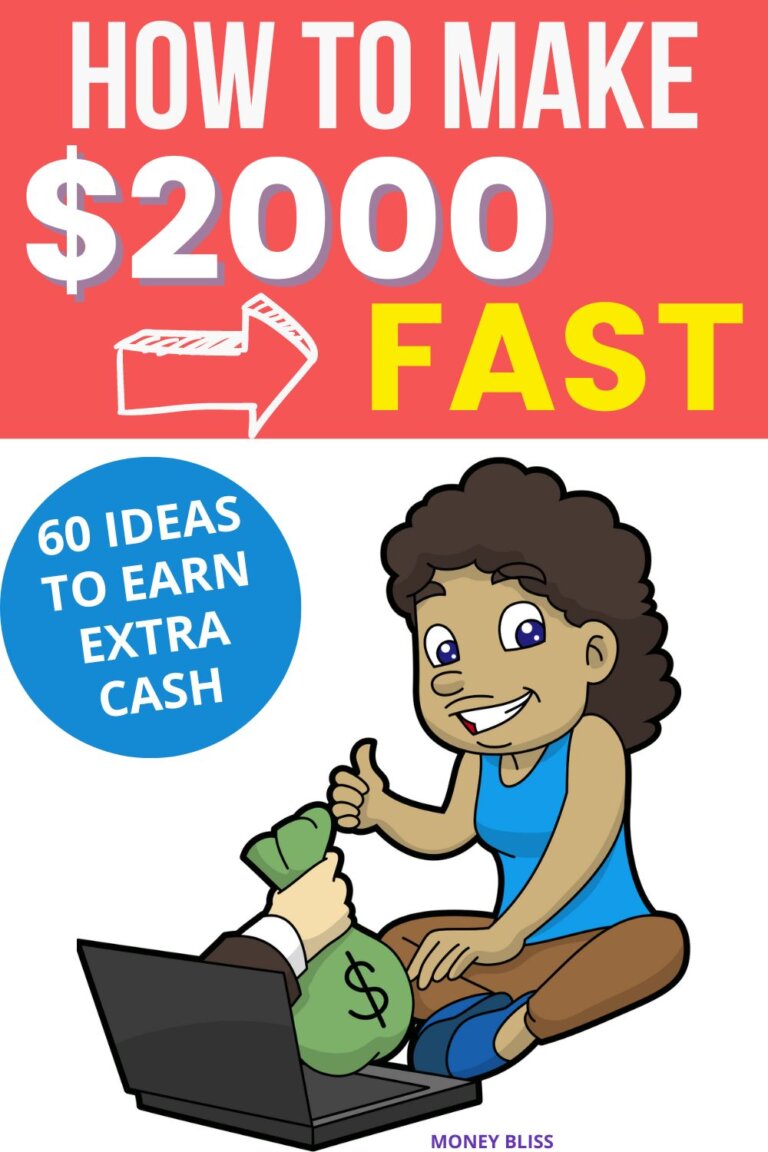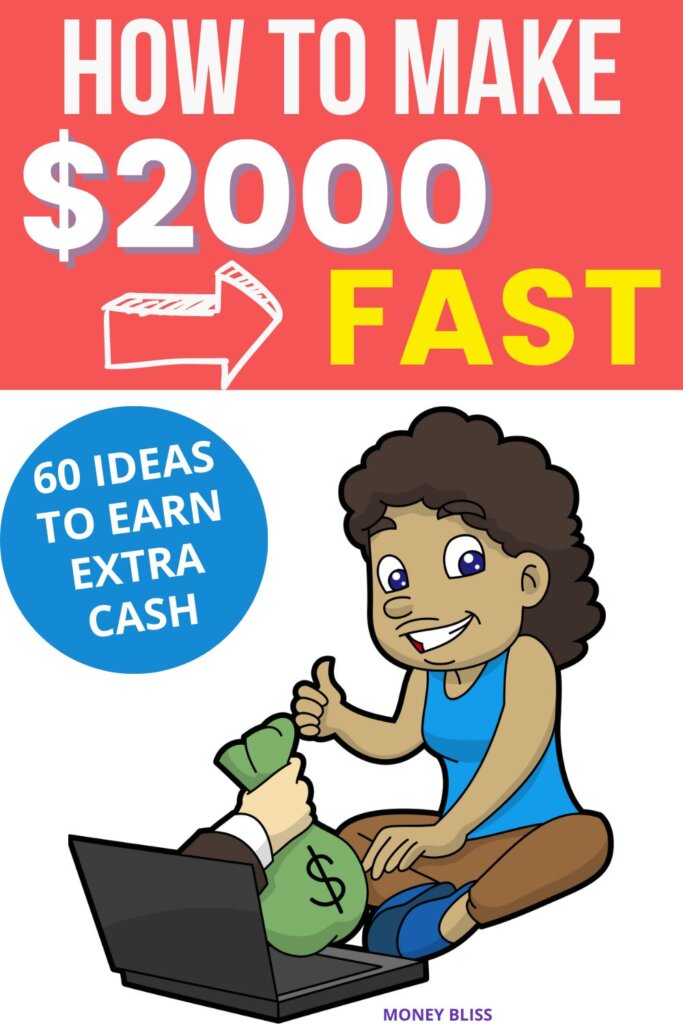 Need 2000 dollars fast?
If you need to find a quick, easy way to get money, then you will have to trade your time or your possessions.
If you are willing to do whatever it takes and put in the hard work necessary to generate income, it's possible that you could find a way to make money in your spare time.
How to Make $2000 In a Day? (When In Dire Need)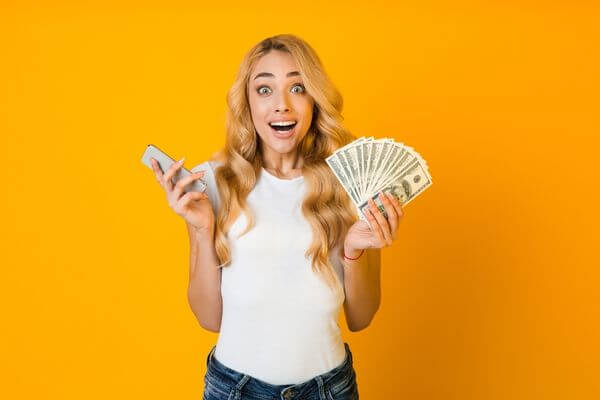 Everyone has a need for money. It's what keeps the lights on, food in your belly, and gas in your tank.
But since we can't all be millionaires overnight (even if you're a millionaire), here's your guide to how you can make some extra cash fast.
Take Out a Cash Advance on your Credit Card
If you're in dire need of 2000 dollars, one option is to take out an advance on your credit card.
This can be a quick and easy way to get the money you need, but it's important to be aware that you'll have to pay back the money plus interest. The interest rate for credit card advances is often higher than 20%, so it's important to make sure you can afford the repayments before taking out an advance.
This would be the last option to consider.
Ask Friends and Family for Cash
Maybe you have run into unexpected expenses, or maybe we just need some extra money for groceries. Whatever the reason, asking friends and family for cash can be a great way to get the money you need.
Of course, it can be awkward to ask for money.
But if you're in a tight spot, it's often the quickest way to get the cash you need. And if you're worried about embarrassing yourself or causing tension within your relationships, remember that most people are happy to help out when they can.
Just be sure to offer to pay back the favor (with interest, if possible), and don't take advantage of your loved ones' generosity.
Sell some of your possessions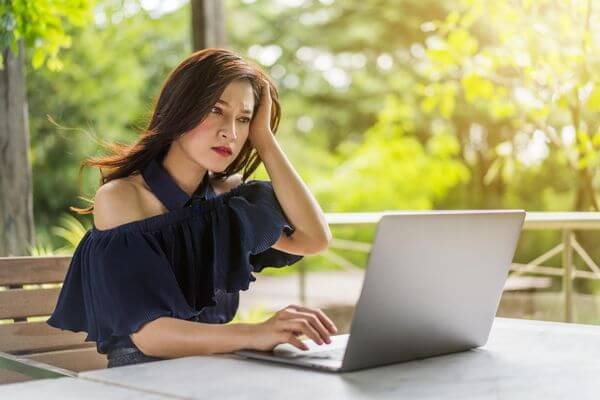 If you are in dire need of cash and don't have any immediate prospects for getting it, you can sell some of your possessions.
This is a painful idea for many people to process but it can be done. You should list your possessions and put a price tag on them. Then, figure out the best place to sell your possessions.
This post may contain affiliate links, which helps us to continue providing relevant content and we receive a small commission at no cost to you. As an Amazon Associate, I earn from qualifying purchases. Please read the full disclosure here.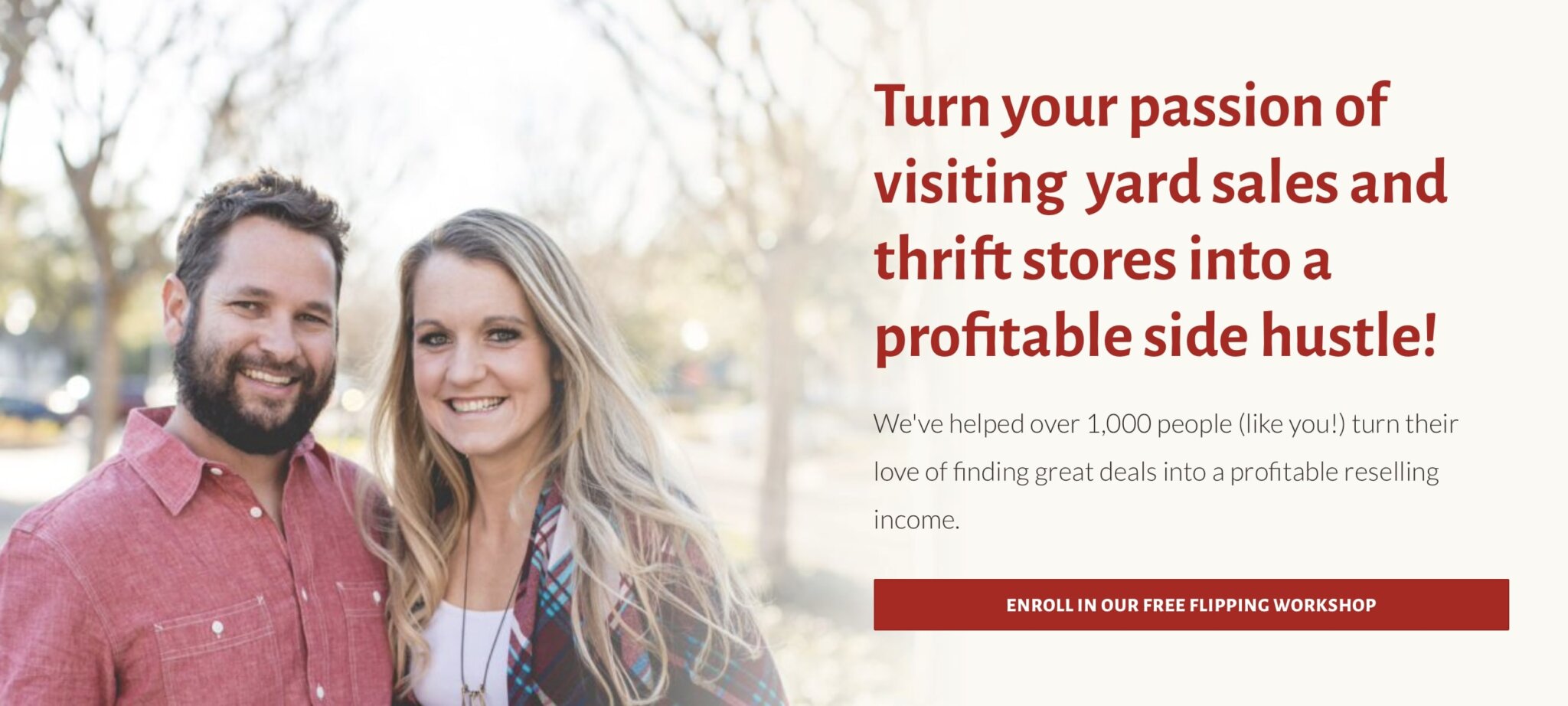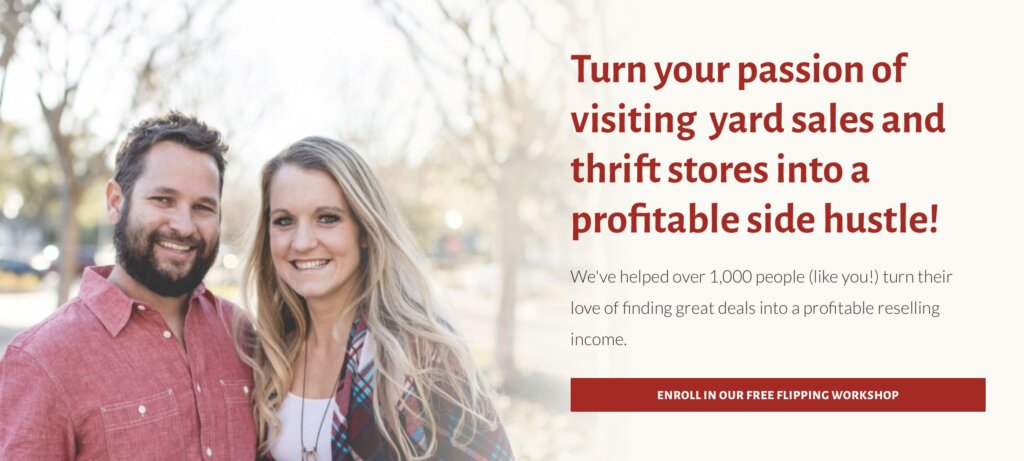 Get a Pawnshop Loan
In order to get a pawnshop loan, you must go to the pawnshop and offer them an item of value as collateral.
Pawnshop loans are considered one of the three types of fast loans, which also include payday loans and car title loans. These loans are typically much less harmful than other forms of debt and are more viable options for those who need money quickly.
Interest rates for pawnshop loans vary from state to state, but they can be around 200% APR.
Tread lightly with this one knowing your interest rate to repay the loan is sky-high.
Borrow Money from Your 401(k)
If you're in dire need of cash, one option you may consider is borrowing from your 401(k). You can borrow up to $50,000 from your 401k in a year, and the loan comes with a flexible repayment plan.
This can be a fast and convenient way to get the cash you need.
Once again, this is a last-ditch situation and something that I do not advise you to do.
Play the lottery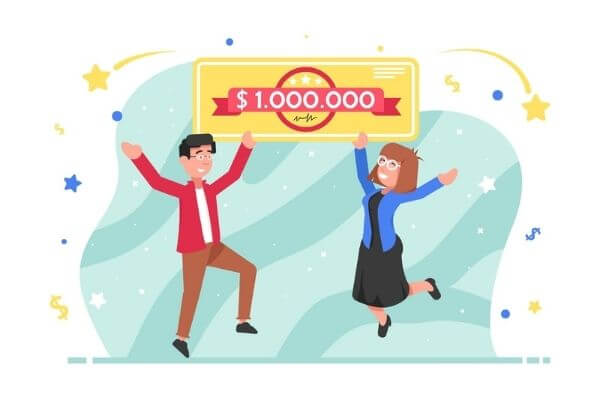 Gambling can be a way to make money quickly. Winning at gambling can lead to big profits. There are risks associated with gambling, so be sure to understand the risks before you start playing.
The lottery is one of the most popular forms of gambling. Millions of people play the lottery every week in the hope of winning a big prize. But what are the odds of winning the lottery?
The odds of winning the lottery depend on the type of lottery game you are playing. For example, in a game like Powerball, where there are millions of possible number combinations, your odds of winning are very low – just 1 in 292 million. Your chances of being hit by lightning are better.
So, if you're thinking about playing the lottery, it's important to understand your chances of winning before you spend any money on tickets.
Trade Options Online
Trading is not as easy as it seems and can lead to losses.
However, you need to know how fast can you make money in stocks – especially when trading options.
This doesn't just happen overnight. You must invest in your options trading knowledge. This is something I have done and love trading options to make an income.
Here is a beginner-friendly course to help you get started.
Sell Your Car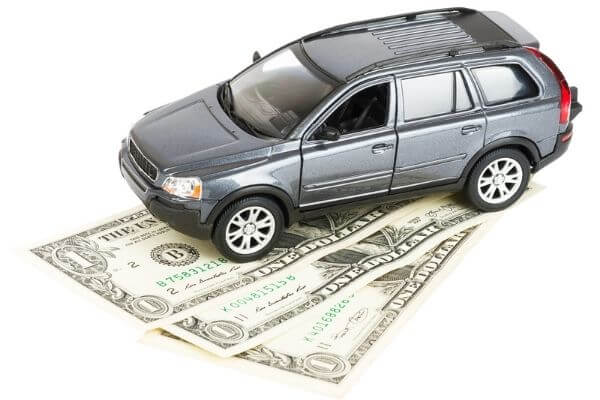 If you're in dire need of money, selling your car is a fast and easy way to get some cash. However, it's important to sell your car as soon as possible to maximize profits. Here are a few things to keep in mind when selling your car:
Make sure the car is clean and in good condition before listing it for sale. A well-maintained car will fetch a higher price than one that's been neglected.
Do your research and know what the fair market value of your car is before setting a price. This will help you avoid being taken advantage of by buyers looking to lowball you.
You may have a better chance of selling quickly to a dealership than a private sale. You need a buyer quickly, but you want to get the most money possible.
Selling a beater car may be more difficult.
Take Out a Loan to get $2,000 Fast
There are a few ways to get a personal loan of $2,000 within just one day.
You can go to online lenders or in-person lenders to apply for the loan. You can request a personal loan quote from both Personal Loans or LoanPioneer.
When you take out a personal loan, you will have to pay back the money with interest. However, this is an easy way to get money fast if you are in dire need of it.
Just make sure that you can afford the monthly payments before taking out the loan and there are absolutely no other options available.
How can I make 2000 in a week?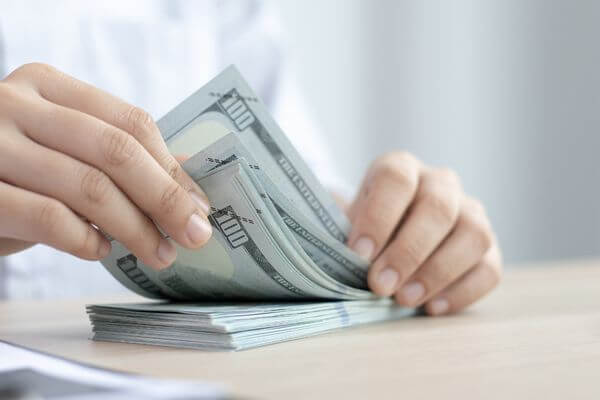 Figuring out how to make 2000 in a week is more reasonable. Each day you would have to make $286.
That is completely possible if you are ready to hustle. So, here are ways you can make $2000 in a week.
Have a Garage Sale
1. Plan ahead and advertise. Let your neighbors know when your garage sale is going to be and put up signs around the neighborhood.
2. Sort through your stuff and price it accordingly. Be sure to include a variety of items at different price points to appeal to a range of shoppers.
3. Set up your sale in an organized way, making it easy for shoppers to browse and find what they're looking for.
4. Be friendly and helpful, but also be firm on prices. Remember, you're trying to get rid of stuff, so be willing to negotiate a bit if necessary.
5. Finally, don't forget to clean up afterward! A tidy garage will make people more likely to come back next time you have a sale
Invest in stocks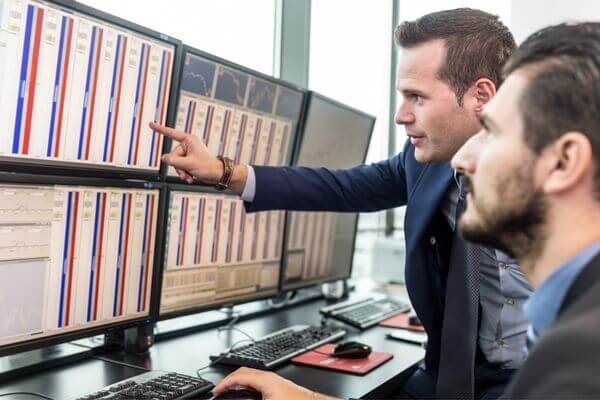 Investing in stocks can be a slow process, but it is a very rewarding endeavor.
However, once you know what you are doing, trading stocks online is a fast and easy way to grow your money. This method called day trading or swing trading allows you to buy and sell stocks quickly.
If you are seriously interested in becoming an active trader, then. I would highly recommend completing an investing course.
Invest in penny stocks
Penny stocks are shares of small companies that trade for less than $5 per share. These stocks are often volatile and risky, but they can also offer big rewards for investors who know how to pick them.
If you're interested in investing in penny stocks, there are a few things you need to know before you get started. First, you'll need to find a reputable broker that offers penny stock trading. Second, you'll need to research the penny stocks that you're interested in buying. And finally, you'll need to be prepared for the risks involved with penny stock investing.
Food Delivery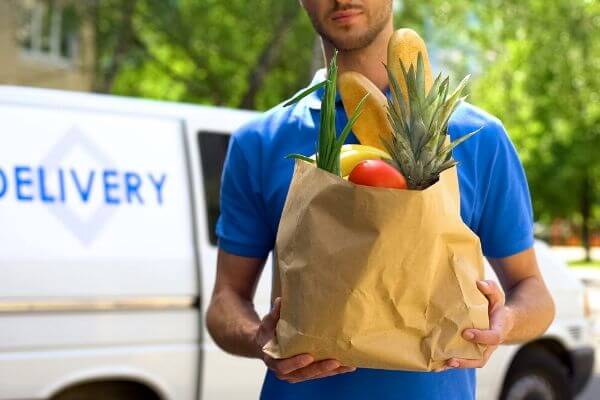 There is a huge demand for food delivery, and you can make money doing it on your own schedule.
You can sign up with DoorDash to start delivering today. You can keep all of the tips you earn!
Deliver Groceries with Instacart
If you're looking for a way to make some extra money, consider signing up to deliver groceries with Instacart. With Instacart, you can set your own hours and get paid to deliver groceries to people in your community.
The pay rate for delivering groceries with Instacart varies depending on your skills and how fast you work. However, you can earn a good hourly wage by delivering groceries with Instacart. To get started, simply register here.
Sell stuff online
You can sell furniture, clothing, and home decor on various websites and apps. Since you can find high-end clothing and furniture at thrift stores for a fraction of the cost, saving you money while you make money.
You can sell items on sites like Facebook Marketplace, Decluttr, Mercari, eBay, or Craigslist. If you're creating items, you might have better luck on sites like Etsy or even Amazon.
Accomplish Small Tasks For Others Via TaskRabbit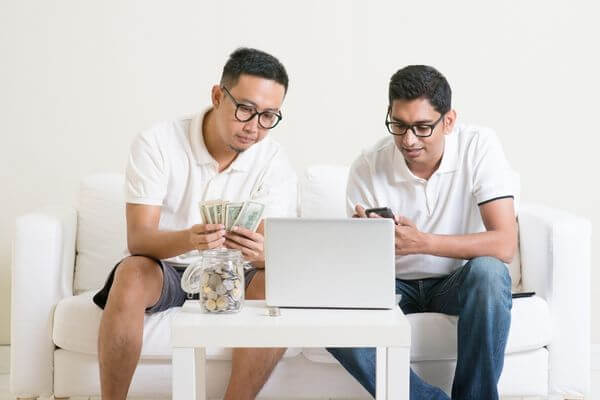 TaskRabbit is a great way to earn some extra money while helping out others. You can set your own rates and choose which tasks you want to do.
Simply sign up and look for tasks in your area. Once you find a task, complete it and get paid!
On-demand handyman
With the Handy app, you can set your own rates and work as much or as little as you want.
While you won't get rich quickly doing handyman work, however, you can make $300 a day if you're willing to put in the work. So if you're looking for a way to make some extra cash, on-demand handyman services are definitely worth considering.
Rideshare driver
Ridesharing is a great way to make extra money. You can work as a rideshare driver with a few hours of work per week.
Ridesharing services have rules about the type of vehicle you can have, so be sure to check them out before signing up. Uber and Lyft are two of the most popular ridesharing services.
The key to making serious money is to know the time and places where people are looking the most for rides. That tip came from our rideshare driver!
Dog Walking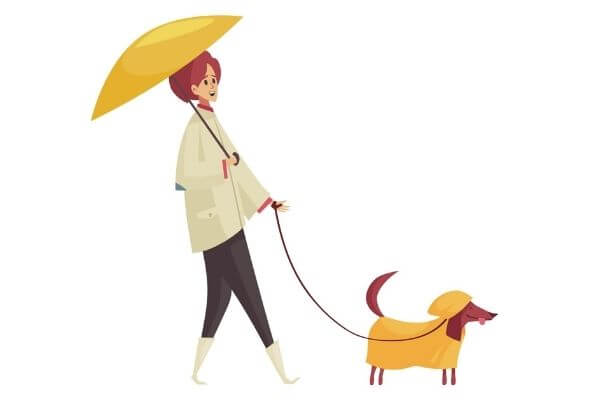 There are many opportunities for dog walkers, as the demand for this service is high.
Dog owners often need someone to take their dogs for a walk when they are at work or busy with other things.
There are many apps that allow dog owners to find a walker in their area, and the pay rate starts at $5-$7 per walk per dog. Check Rover to get started.
Design & Develop Websites
Web design is a rapidly growing field, and there is a lot of money to be made. As a web designer, you will need to have a good understanding of web design principles, as well as the ability to work with other designers.
If you're designing a website, you can charge by the page or by the hour. With the right skills and some hard work, you can make $2,000 in a week or more.
Invest in cryptocurrency
Investing in cryptocurrency is a high-risk, high-reward activity.
If you have a good understanding of finance, investing in cryptocurrency could be a practical choice.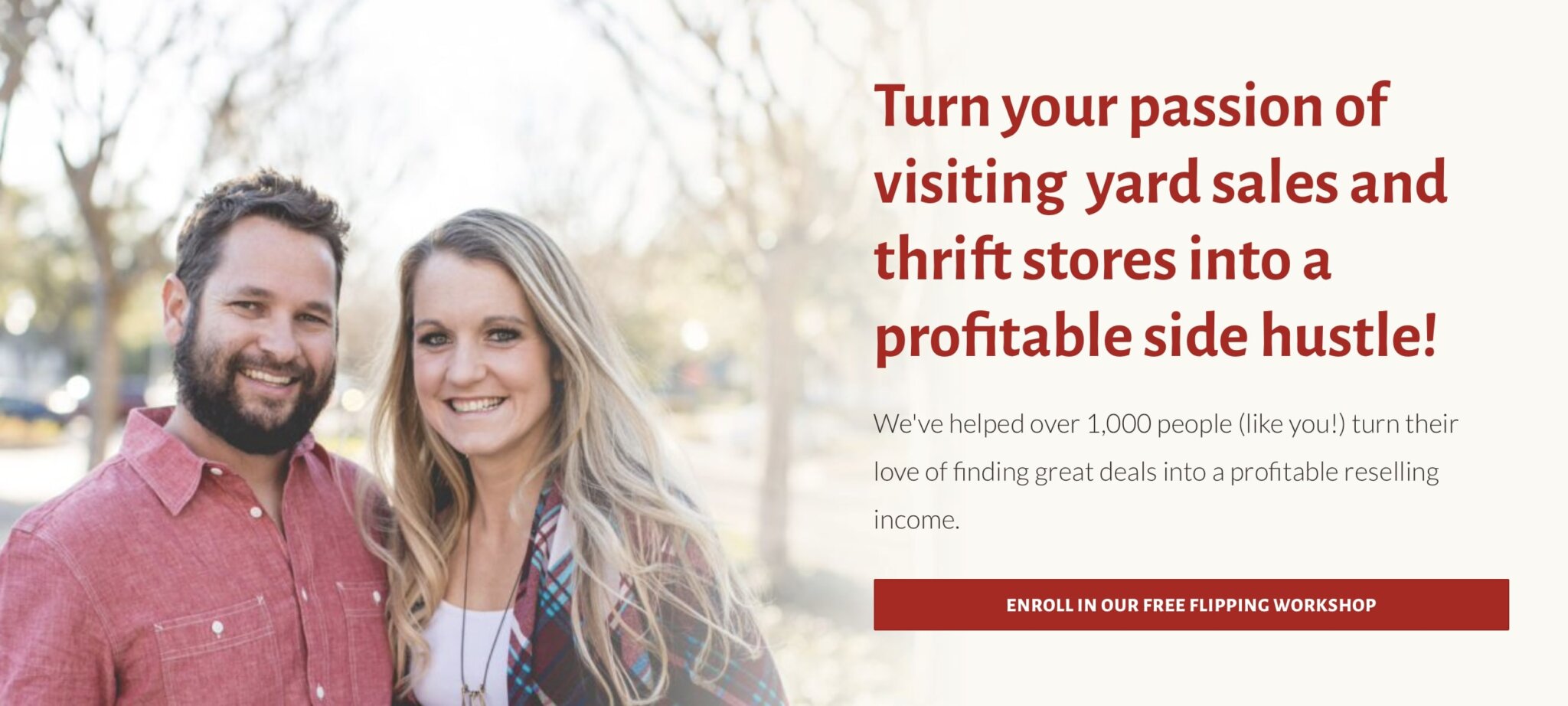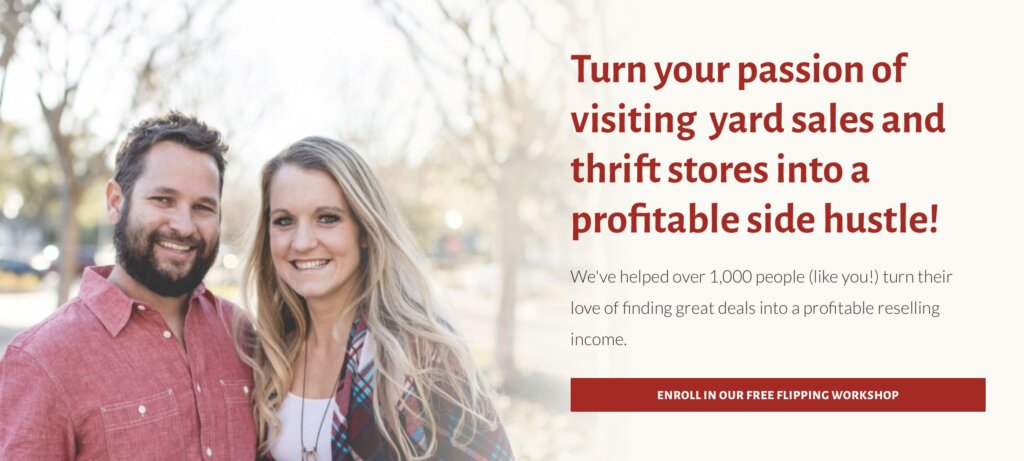 Sell Stuff on Facebook Marketplace or Craigslist
If you have items around your house that you no longer need or want, you can make money by selling them on Facebook Marketplace or Craigslist. Both of these sites are easy to use and can be a great way to get rid of unwanted items while making some extra cash.
You would be surprised how much stuff you have around the house that you don't use anymore. This is a great way to declutter your home while making some extra cash.
So next time you're looking to get rid of some old stuff, consider selling it instead!
Become a Nanny for a Wealthy Family
Babysitting may be the perfect side hustle for you.
There is a range of services available, from full-time sitters to part-time jobs. It is important to research different babysitting services before signing up, as some may be more reputable than others.
Nannying can be a great way to make some extra money, especially if you're good with kids.
Home Organizing
Home organizing is a lucrative and growing industry, as more and more people are looking for help to get their homes in order.
It requires a lot of skills, including marketing and communication, to be successful.
Additionally, it's not just about putting things in boxes – it takes a lot of skill and knowledge to organize someone's home properly.
How to make $2,000 a month with your Knowledge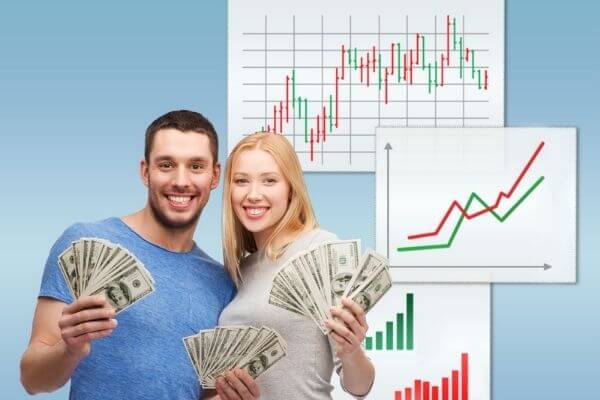 When it comes to how much money you can make, there is always the option of making a few hundred dollars each week to reach two thousand dollars in 30 days.
Here are ways to side hustle, so you don't have to sell your car, give your life's possession away, or quit your job.
The different ways to make $2,000 a month are as below:
Make Money Proofreading
In fact, proofreading is a high-paying job that requires good grammar skills.
If you want to break into this field, the Proofread Anywhere Course can help.
The course offers detailed lessons on how to find high-paying proofreading jobs and how to excel in online proofreading. With hard work and this course, you can make money and learn new skills at the same time.
Virtual Assistant to make 2000 dollars fast
A virtual assistant is an online assistant who helps with various tasks, such as customer service, administrative work, or social media management. Virtual assistants are usually self-employed and work remotely – and in high demand.
There are many ways to become a virtual assistant. One way is to take a course, such as the Virtual Savvy course. This course will teach you everything you need to know about being a virtual assistant, including how to find clients and how to get started working from home.
Virtual assistants typically earn more than $25 per hour. However, pay varies depending on the type of work that is required and the experience of the virtual assistant. Download the checklist to get started.
Pet Sitting with Rover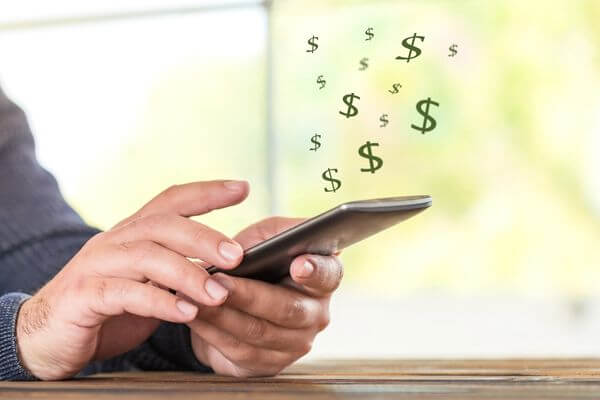 It is possible to bring in $2,000 in just one month by pet-sitting through Rover. Most pet sitters earn $30 dollars a day. So, you would need to pet sit on average 2-3 animals each day.
There are many different ways to make money through online services, so if you're looking for ways to make some extra cash, be sure to check out the options available through Rover.
Freelance Writing
If you're a talented writer, there are many ways to make a living by writing articles, blog posts, web content, and even books.
While some writers may choose to work for a single employer, others may prefer the freedom of being their own boss and working as freelance writers.
There are many benefits to freelance writing, including the ability to set your own hours, work from home, and choose your own clients. However, one of the most appealing aspects of freelance writing is the potential to earn a great income.
Clean Homes
People are willing to pay to have their homes cleaned, so it is easy to make money cleaning homes.
You'll need some basic supplies and equipment, but most people probably already have what they need. There are many ways to find clients, including using social media platforms or an app like NextDoor.
The amount of money you can make will depend on the size and level of detail of the home you clean and how much time you spend cleaning it. Typically, most housecleaners charge $50 an hour; thus, you would need to clean 20 homes assuming each one takes two hours.
Rent out your home or spare room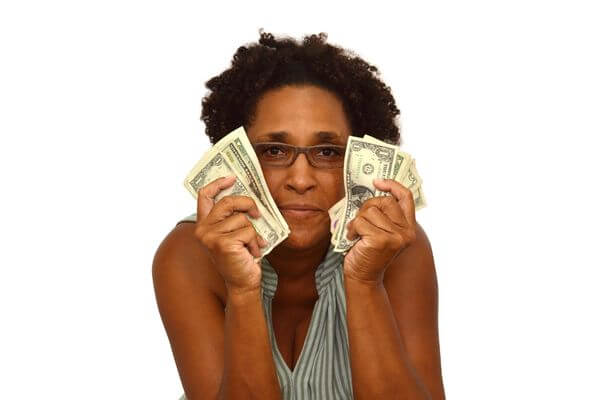 You can list your space on websites such as Airbnb and set the rental terms yourself- this includes setting the price, how many people can stay, and what amenities are included.
For most Airbnb hosts, easily make $200+ a night renting their place.
Rent out your spare room or garage
You can rent out your spare room to make some extra money.
This is a great option if you are looking for ways to bring in some extra cash without putting in a lot of extra work.
If you have extra space that isn't being used, you can easily rent it. Think of a basement, garage, or outdoor shed. Try Neighbor to get started.
Sell Online Courses to earn 2000 fast
Creating and selling online courses can be a great way to make money. By creating courses on popular platforms like Podia or Teachable, you can reach a wide audience of potential students.
Creating an online course requires some initial work upfront, but once you create the course content, you can sell it over and over again and continue to earn income from it for years to come.
Teach English Online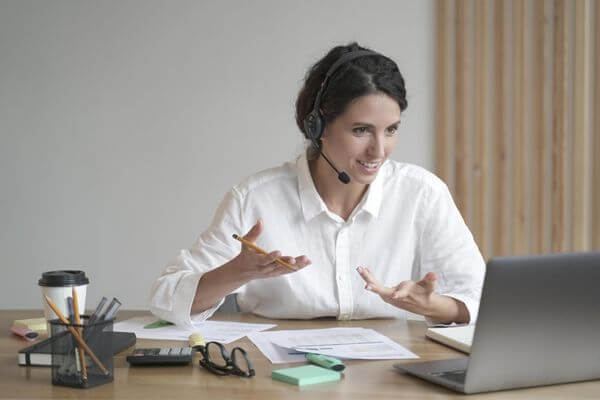 You can work for an online English teaching company and earn over $25 per hour with a good work ethic and enough commitment.
Some companies require a Bachelor's degree, but others do not. You will need a computer and an internet connection to start working for an online English teaching company.
If you meet the requirements, you can become an online English teacher.
Work as a Freelance Consultant
When you work as a freelance consultant, you will be responsible for providing advice and guidance to clients on various topics. This can include business decisions, product design, and more.
As a professional consultant, you can charge up to $300 per hour for your services!
If you have a specialty, this is an easy way to make extra money on the side. Start by creating your profile on Fiverr or Upwork.
Rent Out Your Car or RV
If you have a convertible, RV, or specialty car, you can make quick cash by renting it out.
This option requires less human labor than other options, making it an excellent choice if you don't have much free time. Look into RVshare.
Sell Clothes on Poshmark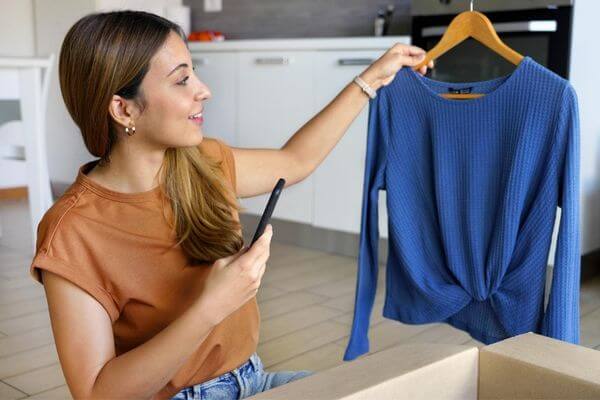 Selling clothes on Poshmark can be a great way to make some extra money, especially if you have high-quality clothing to sell.
You will need to take good pictures of your clothes and post them in the correct categories in order to make the most money.
Make Money Tutoring
You can work from anywhere with an internet connection, and tutoring is usually done over video chat or phone. It's a flexible gig, and you can set your own hours.
You can make around $2,000 a month if you tutor around 10 hours each week.
Offer Graphic Design Services
If you have the skills and equipment to do graphic design work, you can charge for your services based on the project you're working on. For example, if you're creating a logo for a client, you can charge a flat fee or an hourly rate.
Canva is a great resource for creative professionals who want to offer their services to clients. With Canva Pro, you can create custom designs for clients and then provide them with a quote for your services.
Start Your Own Laundry Business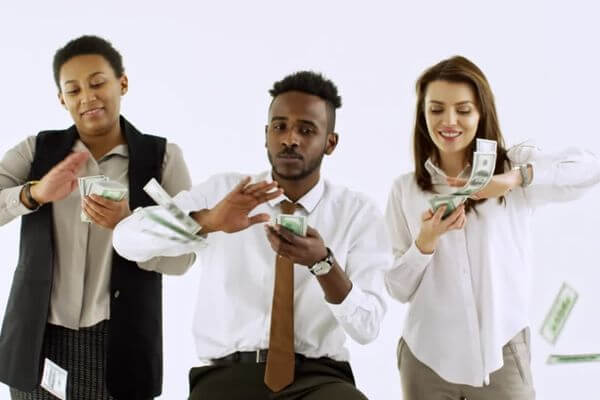 Starting a laundry business can be a great way to make some extra money, especially if you're willing to put in the work.
Flyers and online ads are great ways to get started, and you can expect to make a profit if you're willing to hustle. Laundry work is also a great side hustle for people who have some extra time and money to spare.
There are plenty of people who are ready to give up washing, folding, and ironing clothes.
Create and Sell Crafts
There are many ways to make money as an artist, depending on your skills and unique pieces.
You can sell your art online or in person, and you get to be creative and release your inner artistic spirit. It's easy to start making money as an artist, with no expensive equipment required.
Once you've created your masterpiece, list it for sale online or at local craft fairs. My friend had a local general store sell her hats with a small commission.
With a little effort, you can start earning extra cash from your crafts!
Go Into App And Website Development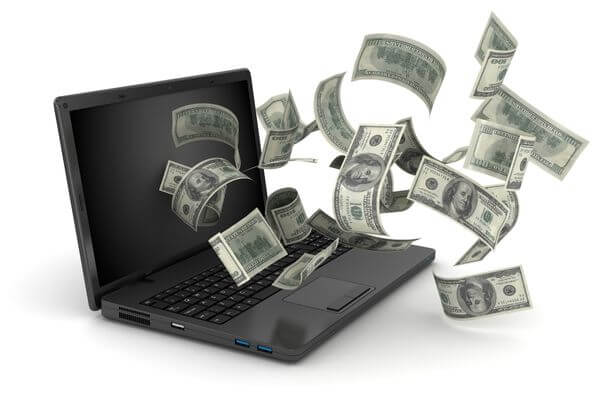 Coding can be a great way to make some extra money on the side or even full-time income.
There are many freelance development jobs available on platforms like Upwork. You can also find online courses to teach you how to make your own app.
With some coding knowledge, you can develop apps and websites that could potentially earn you a good income.
Sell Stock Photos
Selling stock photos can be a great way to make a monthly income of over $2,000. In order to do this, you will need photo editing software like Photoshop or Lightroom to create high-quality pictures.
You can then sell your photos on many different stock image websites.
It's important to note that not all stock photography websites are created equal. Some sites will give you a higher commission than others, so it's worth doing some research to find the site that's right for you.
You'll also want to make sure that you're familiar with the terms and conditions of each site before uploading your photos, as some sites have very specific requirements about what types of photos they accept.
Once your photo is sold, you'll receive a commission based on the price set by the buyer. And that's it!
Invest in Peer to Peer Lending
Peer to peer lending, also known as P2P lending, is a type of loan in which two individuals borrow and lend money to each other without the use of a financial institution. The terms of the loan are agreed upon between the two parties, and the loan is typically repaid with interest.
Just be sure to do your research and understand the risks involved before getting started.
Top Peer-to-Peer Lending Companies:
Complete Yard Work for Neighbors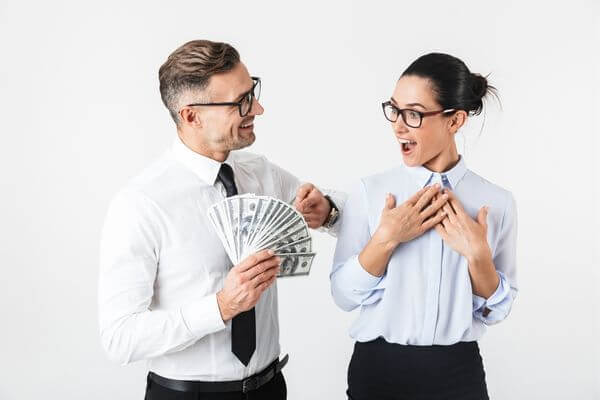 Think of things homeowners don't have the time or energy to do themselves. This could include tasks such as mowing the lawn, raking leaves, or shoveling snow.
This could be a great way to make some extra money each month. You would need to mow 57 lawns at the rate of $35 per lawn to make $2000.
Flip Domain Names
Domain flipping is a great way to make money online. You can easily make a few hundred dollars a month by flipping domains. All you need is a good domain name and a reliable platform to sell it on.
The best way to find good domain names is to use expired domain lists. These lists contain hundreds of thousands of domains that have expired and are up for grabs. You can find these lists online or through some registrars like GoDaddy or Namecheap.
Once you have found a good domain, the next step is to list it for sale on a platform like Flippa or Sedo. The key is to price your domain correctly so that it sells quickly.
Put Your Home Up For Sale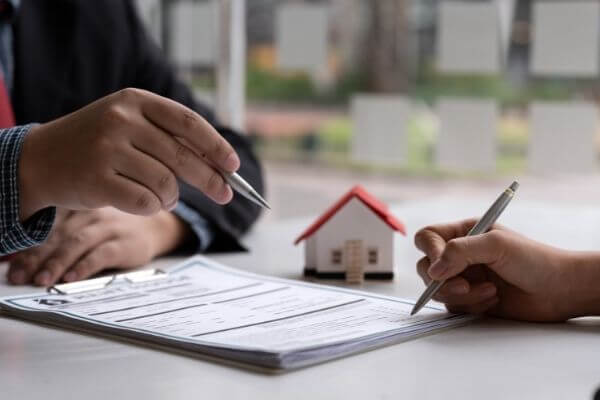 This is a drastic scenario to make $2000 fast especially if rent will cost you more. But, if you want to move forward with the idea, then here are a few things you should do before putting your home up for sale.
Firstly, assess your current situation and plan accordingly. Make sure to declutter and stage your home in order to make it more appealing to buyers. You may also want to consider hiring a real estate agent to help you through the process.
Become a Social Media Influencer
If you have a large social media following, you can make money by promoting products through product placement deals and endorsements.
You can also make money by selling your own products or services, or by working with brands to create sponsored content.
Whatever route you choose, be sure to track how much time you're spending on social media each week so you don't fall behind on your earnings!
How can I make an extra $2000 a month with a continuous profit source?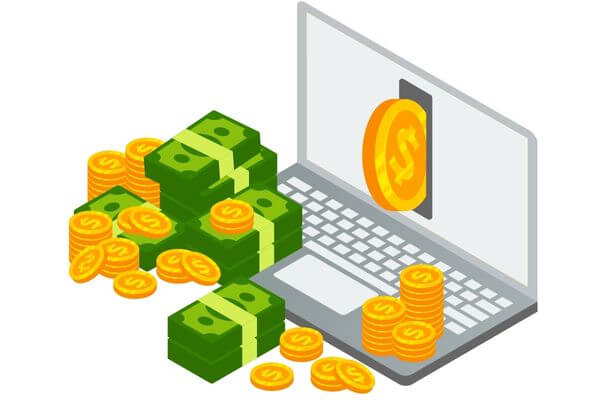 If you are consistently needing an extra $2000 a month, then consider these ideas to earn extra cash.
Most of the list will take some investment in time, energy, and capital. But, you can turn 100 into 1000, which can exponentially multiply from there.
Start a side hustle
If you're strapped for cash, consider picking up a side hustle.
Side hustles are a great way to make money, and there are many different types of side hustles that you can choose from. Most of the things on this list would be considered a side hustle.
You must select a side hustle that interests you and that you think you could be successful at.
When it comes to choosing a side hustle, the sky is the limit. However, not all side hustles are created equal; some will require more effort than others.
Start a Service Business
One of the best things about starting a service business is that you can often get started quickly and without much upfront investment. Additionally, if you build up a good reputation, your business can grow quickly through word-of-mouth referrals.
You don't need a lot of money to get started, but you do need $100 or $10,000 depending on the type of service you want to offer. This is one of the best ways to turn 10k into 100k.
Become a blogger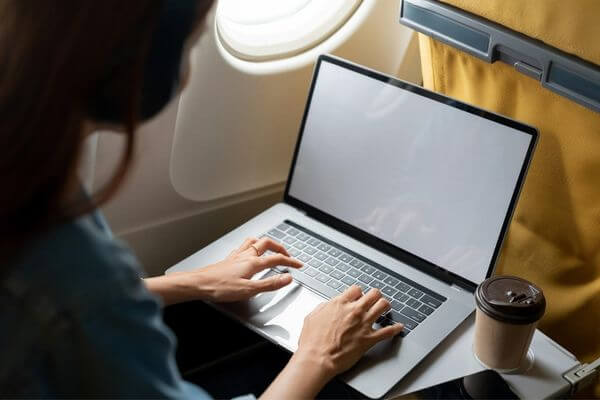 If you're passionate about a subject and have something valuable to share, blogging can be a great way to make money. You can start earning money from your blog right away by using affiliate marketing.
However, becoming a successful lifestyle blogger requires time and effort. The payoff can be great, though, so it's worth it!
Selling Real Estate
If you have a passion for the housing market, selling real estate can be a great way to earn extra income.
There are many ways to get started in the real estate industry. You can work with a broker, start your own business, or even sell your own home. Whatever path you choose, be sure to do your research and understand the process before getting started.
With some hard work and dedication, you can make a great living selling real estate.
This is a great way to start making 1000 a day after building your real estate portfolio.
Invest in the stock market
The stock market is a good way to grow your money over time, but it's important to do your research before investing.
Many investors choose a mutual fund like VTSAX or ETF like QQQ to get started.
Making money in the stock market can be a long-term proposition, but there are ways to grow your money more quickly by becoming an active trader for income.
Make sure you know what you're getting into and invest wisely.
Get a second job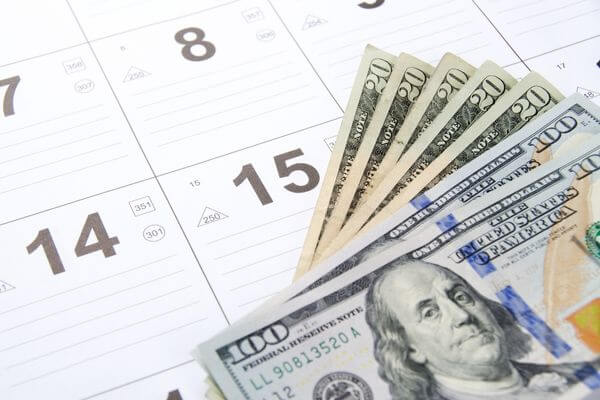 Working a second job is one way to make an extra $2000 in a short amount of time.
There are a variety of ways to find and apply for night shift or weekend jobs, so it's important to explore all of your options.
Here are some second job ideas to consider:
Start Making Money Online
There are many ways to make money online, and the options are growing every day.
You can sell products online, provide services online, or work online. This. is how many people are choosing to work and make money.
Learn how to make money online for beginners.
Whatever route you decide to take, make sure that you are doing your research and that you are setting your expectations realistically.
Work More at Your Current Job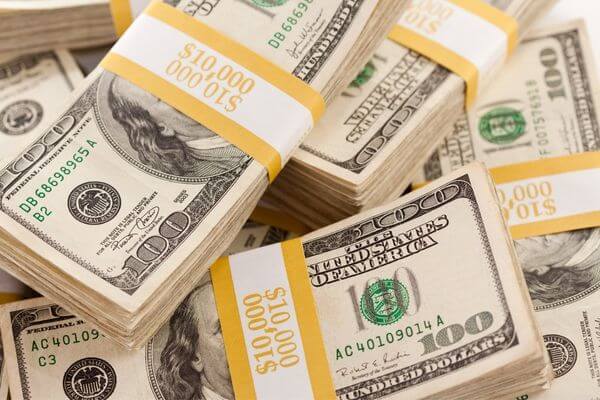 This is called overtime.
This is a simple and effective way to make more money.
To figure out how many hours extra you would have to work, take your hourly wage and divide it by 2000. For example, you are paid $24 an hour. You would have to work an extra 21 hours per week.
Also, make sure you're taking advantage of all available benefits and perks, including telecommuting and flexible hours
Find a high-paying job
Finding a high-paying job can be difficult, but it's worth it to find one that pays well and fits your schedule.
Consider looking for a job in your field that offers higher pay or working a side hustle to make extra money.
It is better to have a job that pays what you deserve than hustling multiple jobs to make ends meet.
Don't be afraid to apply for jobs that are slightly out of your comfort zone – you never know what you might end up loving!
How can I get $2000 right now?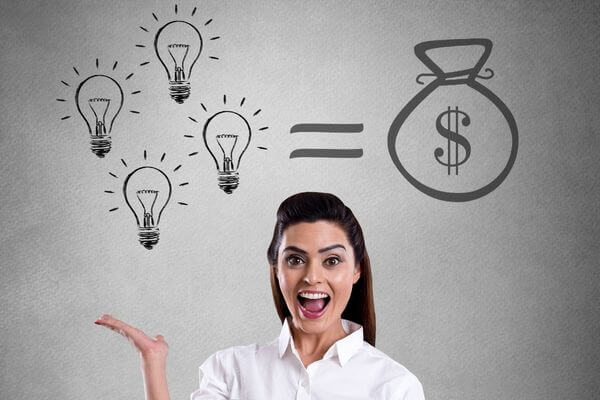 If you are thinking, "I need 2000 dollars by tomorrow," then you are probably going to be financing a loan or digging into savings.
There are a lot of ways to make extra cash, but not all of them will pay as high or come with the same level of security and stability.
What makes this article unique is that it contains 60 proven methods to earn money quickly that you can use right away.
You have to decide what is best for you.
Which Methods to make $2000 fast will you choose?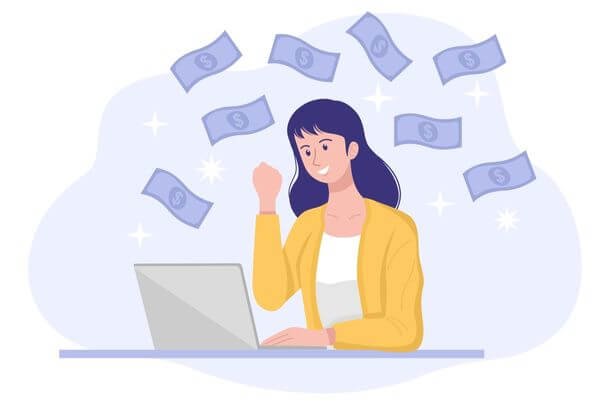 Will everything on this list be a fit for you? More than likely not.
You must pick and choose what works best for you to work on to make 2000 dollars fast.
For me, I choose to trade the stock market with options and blogging.
Your choices will probably be different and that is okay.
Test drive some of these options by taking a free webinar to see if that would be a fun way for you to make extra cash.
The best you can do is try and hope for the best!
Needing a smaller amount? Check out how to make 500 dollars fast.
Need more money? Learn how to make 5000 fast.