25 Easter Basket Ideas for Girls – For The Cutest Easter Baskets For Girls
Inside: Looking for some great Easter basket ideas for girls? Our list has you covered! They will love these easter gifts for special ladies in your life.
Easter is just around the corner and if you're like me, that means it's time to start thinking about Easter baskets!
I love putting together Easter baskets for my girl.
Girls love getting unexpected presents, and they love trying out new things. Plus girls are also often very creative, so they can come up with unique and interesting gifts.
It's so much fun to pick out festive and colorful Easter fillers!
If you're looking for some inspiration for what to put in your little girl's Easter basket this year, look no further!
Here are 25 great ideas: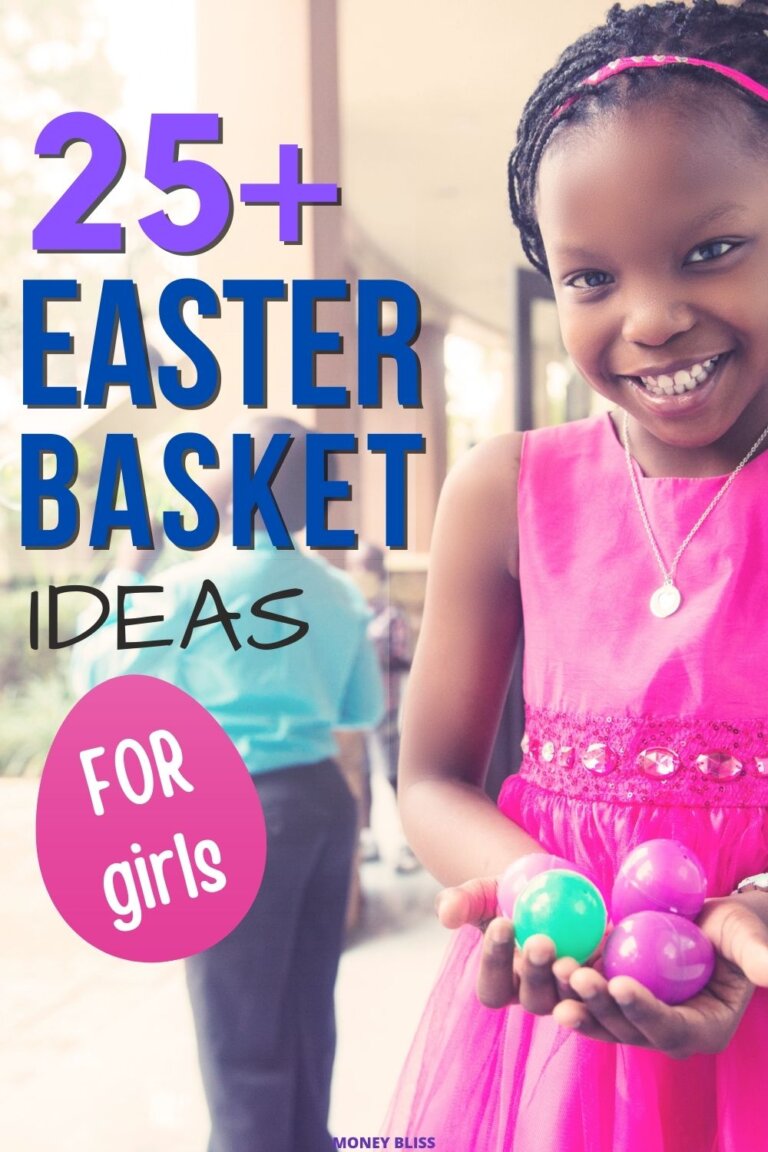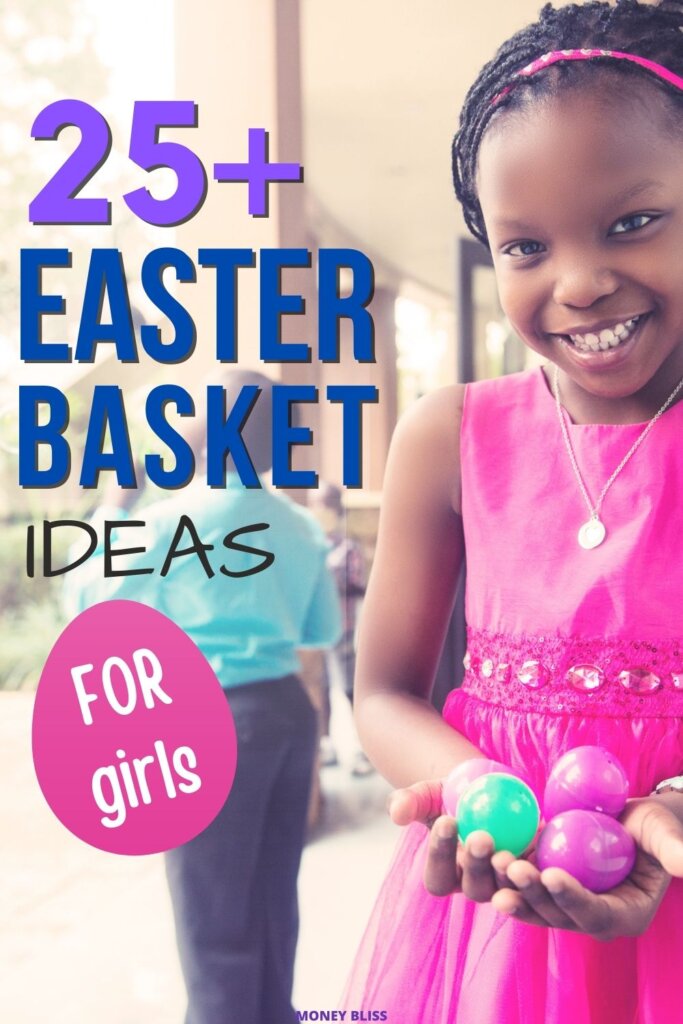 What do girls like for Easter?
Girls can enjoy a wide variety of Easter gifts and treats.
Thus, shopping for girls is so much fun!!
The love items such as jewelry, nail polish, art supplies, plush toys, beach towels, tote bags, backpacks, and notebooks. You can't go wrong with any of our ideas below.
Find Easter gifts to show your little girl how special she is, while still being fun and age-appropriate.
This post may contain affiliate links, which helps us to continue providing relevant content and we receive a small commission at no cost to you. As an Amazon Associate, I earn from qualifying purchases. Please read the full disclosure here.
What can I put in my daughters Easter basket?
Looking for creative ideas to put in your daughter's Easter basket?
From fun jewelry, nail polishes, and art supplies to sunglasses, we have plenty of ideas to keep you covered.
You need to consider her interests and personality to make her basket special.
Tips And Tricks For Making The Most Adorable Easter Baskets Ever!
1. Start with a plush toy basket
2. Add a variety of treats and snacks
3. Include an activity
4. Add a toy or piece of jewelry
5. Incorporate pampering items
6. Add a gift card
7. Don't forget to add treats for pets
8. Add an exclusive item
9. Decorate the basket with a festive ribbon.

Surprise your girls with this adorable Easter Basket!
The 25 Best Easter Basket Ideas for Girls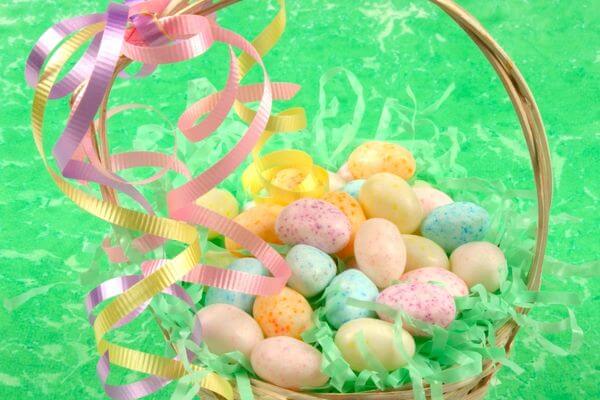 If you are looking for some inspiration for what to put in your little girl's Easter basket this year, look no further!
This is where you will find Easter basket ideas for teens.
We have gathered together 25 of the most awesome girl Easter basket ideas
Pressed Flower Art Kit
A pressed flower art kit is a great Easter basket idea for girls of all ages, as it encourages creative exploration and allows for unique, handmade projects.
These tools can be used to create a variety of fun projects such as cards, bookmarks, trinket boxes, and more.
Moreover, the recommended age of 5 years and up means the kit is versatile enough to engage both younger and older girls.
Grow 'N Glow Terrarium Kit
The Grow 'N Glow Terrarium Kit for kids is packed with amazing features for young botanists to explore and enjoy! The kit includes everything you need.
Perfect opportunity to combine the fun of arts and crafts with science for creative and screen-free activity.
Cross Pendant Necklace
A cross pendant necklace is a popular and meaningful choice for faith-based Easter baskets.
It is a stylish and symbolic way to express one's faith.
The simple design makes it a timeless item and is a popular choice for teens and adults alike. It is a great way to show your devotion to Christ and to celebrate the resurrection of Jesus.
Kindle Paperwhite
This is something we have purchased before for our kids.
It is such a hit!!
We prefer the paperwhite version over the Kindle Kids.
Spot It Classic Card Game
The Spot It! Classic Card Game is a fun, engaging game for the whole family.
It works by having players search for matching symbols or pictures on cards.
It is an excellent option for an Easter basket for young girls because it encourages critical thinking, visual perception skills, and fine motor skills. It also develops quick reflexes and helps players hone their observational skills.
Squishies Squishy Toy
Squishies Squishy Toys are excellent stress relievers and are great for improving blood circulation in the hands.
These Squishies Squishy Toys make great Easter Basket ideas for girls because they are not only fun and cute to look at, but they are also very safe to play with.
Additionally, they are small enough to fit into Easter eggs and baskets without taking up too much space.
Butterfly Garden
This pop-up, reusable habitat is 11.5 inches tall and made of mesh to allow for easy viewing of butterflies as they go through the transformation from caterpillar to butterfly. It also comes with a feeding dropper and instructions for setting up the habitat.
Watching the caterpillars grow and morph into butterflies is a fun and engaging activity that can teach children about the beauty of the natural world and the life cycle of butterflies.
Make sure to order caterpillars separately! https://amzn.to/3YIM2Uy
Easter Lego Set
The LEGO Creator 3-in-1 White Rabbit is a great Easter basket idea for boys because they can enjoy building the 258-piece rabbit, complete with a carrot!
Plus, the set is compact, making it easy to stow away for later use. Not to mention, it's perfect for the Easter season, with its cute bunny and carrot design.
So, your child can have fun building with their LEGO set and then decorate their room with the finished product!
Fidget Toys
Easter baskets for girls can be filled with a variety of fidget toys
Girls will love the variety of sensory toys in the set and they can use them to reduce stress and anxiety.
Plus, they trade them all the time! So, it is better to buy a bigger set!
Beautiful Hearted Women of the Bible: A Creative Mother-Daughter Devotional
This beautiful month-daughter devotional by Linsey Driskill is a creative and interactive way for moms to connect with their daughters ages 6-10 years old.
Simple step to help grow their relationship with God.
The bonus is quality time with your daughter digging into God's word.
Sidewalk Chalk
Sidewalk chalk is a perfect Easter basket item for girls since it encourages them to explore their creative side and get outdoors.
As the chalk is washable, it's also a safe and mess-free option to let kids express their creativity while having fun outdoors.
Furthermore, the vibrant colors of sidewalk chalk add a splash of color to any outdoor space and bring a lot of fun and excitement.
Temporary Henna Tattoos
Temp henna tattoos are an excellent addition to any Easter basket, as they are a fun, creative way for kids (and adults!) to add a special touch to their celebrations.
They're great for adding a personal touch to gifts and can even be used to dress up Easter eggs or other decorations.
Plus, they are a safe and non-toxic alternative to permanent tattoos, meaning they won't cause any lasting damage to skin.
Personalized Beach towels
Why not be in style with a personalized beach towel?
Choose your favorite design, add your own text, and let us do the rest.
You can be sure that your towel will make a statement at the beach this summer.
I Spy Easter Book
The I Spy Easter Coloring Book is a popular Easter basket idea for girls because it provides a fun and creative way to celebrate the holiday.
This book is packed with easy-to-color illustrations, featuring bunnies, eggs, chicks, and other Easter themed treats, on single-sided pages that prevent bleed-through.
With its inspiring Easter themes, this activity book is sure to spark creativity and imagination for toddlers.
Easter Bubble Bath Bomb
Bath bombs are a fun way to get clean and enjoy a spa-like experience at home.
They come in all different flavors, but the most popular is probably the bubble bath bombs. These bombs are filled with a variety of scents and ingredients, including bath salts, oils, and even toys.
When you drop them into a hot bath, they form small bubbles that burst and release.
Non-toxic Nail Polish
An Easter nail polish basket is a popular gift idea for girls.
Look for nail polishes that are usually free of harsh chemicals, vegan and cruelty-free, and eco-friendly, making them safe for all ages, including young children.
The Easter nail polish basket is a popular gift idea for girls because it provides them with a fun and safe way to express themselves and decorate their nails with vibrant colors and designs.
Facial Sheet Mask
Facial sheet masks are a popular Easter basket idea for girls because they are an affordable and easy way to enjoy a variety of skincare benefits.
A facial sheet mask is a skincare product that is made from natural ingredients such as shea butter, aloe, tea tree, peppermint, green tea, and lemon, among others.
Not to mention, they are a fun way to show your skin some love and pamper yourself.
American Girl Doll
There are many different American Girl Dolls to choose from, the options are endless.
You can fill the baskets with different types of clothes, shoes, and accessories. They can also be personalized with the child's name.
Self Love Journal
Journaling is one of the best practices we can teach our girls.
Positive affirmations work wonders! Our brain is so powerful.
This is a gift you will not regret.
Glitter Double Line Outline Pens
The Glitter Double Line Outline Pens feature vivid metallic silver color surrounded by colored borders.
These pens have a unique technology that produces outlines for you automatically to create a beautiful dual-color effect.
The pigment ink is waterproof, chemically stable, and UV resistant, making them perfect for crafts, cards, and other creative projects.
The Armor of God – Teen Bible Study Book
This highly acclaimed bible study by Priscilla Shirer is what teen girls need today.
Learn how to overcome the war raging around you – in your mind, in your emotions.
Make an action plan for putting on your armor and developing a personalized strategy to secure victory against the enemy.
Selfie ring light
Yep, this is exactly what every teen wants!
A selfie ring light is a device used to take selfies, video chat, and live stream videos. I
It also comes with an adjustable phone holder and a weighted tripod, making it easy to take pictures no matter where you are.
Selfie ring lights are popular gifts for Easter baskets because they make it easier to take great selfies in dark areas or whenever natural light is not available.
Crossbody Purse
It is a popular Easter basket idea for girls because of its convenience and versatility.
The faux leather material and small size of the bag make it a stylish and comfortable accessory that can be worn with just about any outfit.
All in all, a crossbody purse is a great Easter gift idea for girls of all ages because of its stylishness, convenience, and versatility.
What stuffed animals can I include in a girls Easter basket?
A girls Easter basket should include an array of plush stuffed animals!!
Here are the most popular:
Personalized Hop 'N Cuddle Plush Bunny
Squishmallow
Melissa & Doug Burrow Bunny Rabbit Stuffed Animal
FAQ
Time to Shop for Easter Bunny Baskets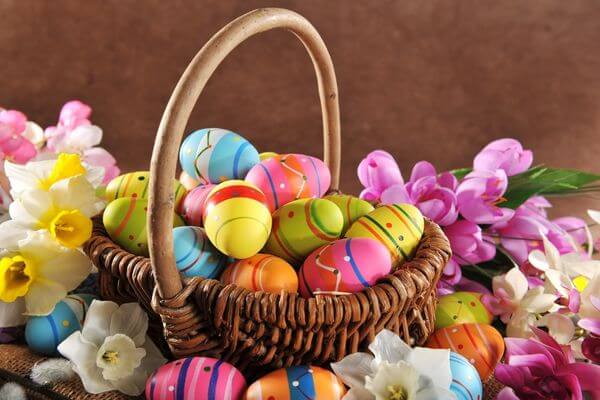 We hope this guide has given you some inspiration for the perfect Easter basket for the special girl in your life.
Shopping for Easter should be fun for your daughter, nieces, or granddaughter.
The ideas are endless and open to inspiration based on their personalities.
You can be sure you'll find the perfect Easter basket for the special girl in your life.
Don't forget ideas for boys' easter baskets!
Happy Easter!
Oh, and don't forget those Easter basket stuffers!
So what are you waiting for? Get shopping!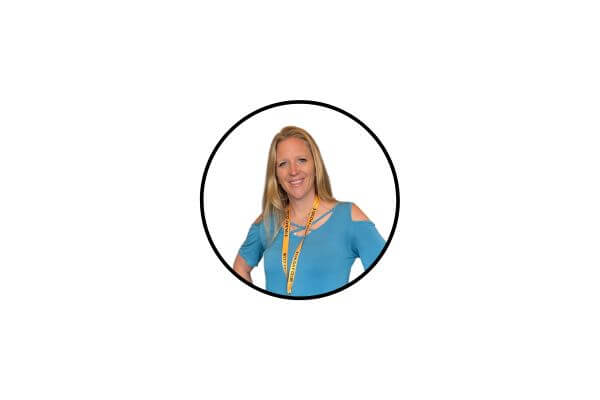 Did the post resonate with you?
More importantly, did I answer the questions you have about this topic? Let me know in the comments if I can help in some other way!
Your comments are not just welcomed; they're an integral part of our community. Let's continue the conversation and explore how these ideas align with your journey towards Money Bliss.