Early Morning Jobs: How To Get Paid For Working The Early Shift
Inside: Many jobs are available in the early morning hours. This is an opportunity to make a bit of extra money before your 9-5 or when kids are at school with early morning jobs.
It's a commonly held belief that working the early shift is not worth it. If you're waking up at 4 am every day for work, your earnings will be drastically lower than if you worked a regular 8-hour day.
The idea of this article is to show why it could actually be worth waking up before sunrise and trying to earn more money by doing these "early" jobs in earnest.
For me, many of my jobs have always followed the non-traditional hours of a 9-5 job. Personally, that works great for me as it frees up my day for other things, pursuits, and kids.
The funniest part is I'm not a morning person by any stretch of the imagination! Yet, I make my money early in the day consistently.
So, if you are thinking, early morning jobs are not for me – wait until you actually give it a try.
In this article, you will find a list of jobs that are available for people who love working early hours as I do and want more money!
Hint, hint… It is the allure of making money that gets me motivated and out of bed!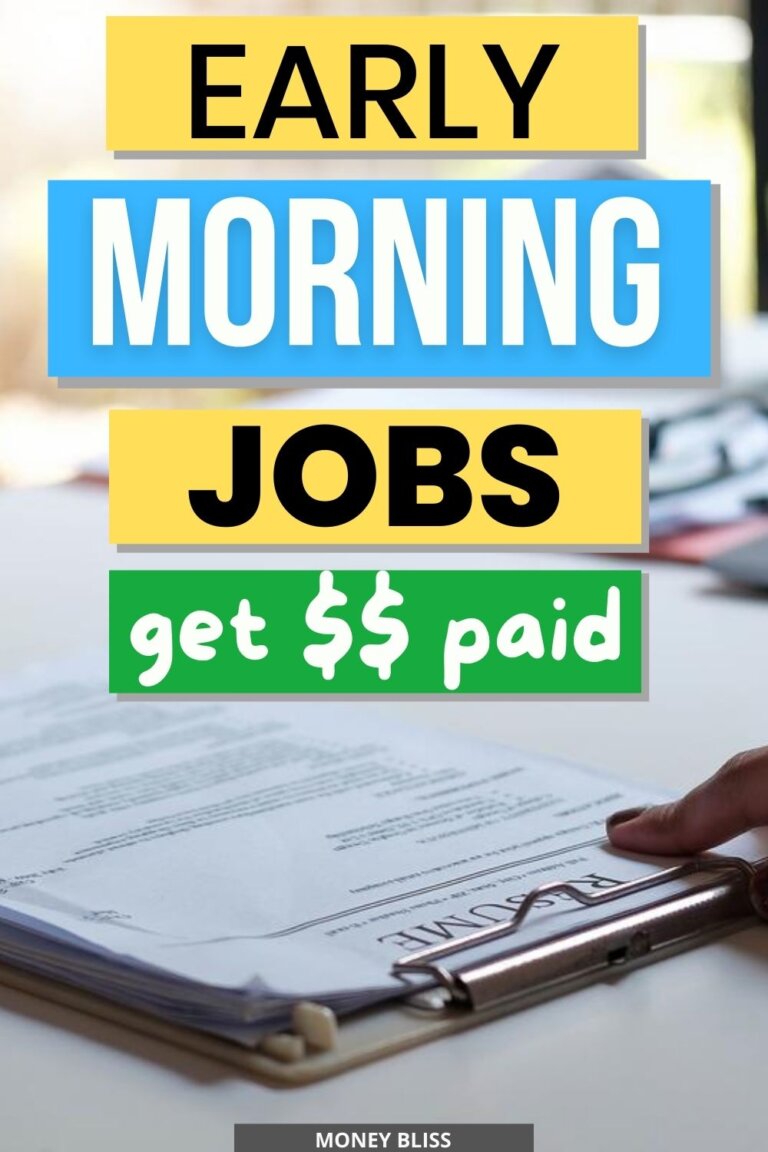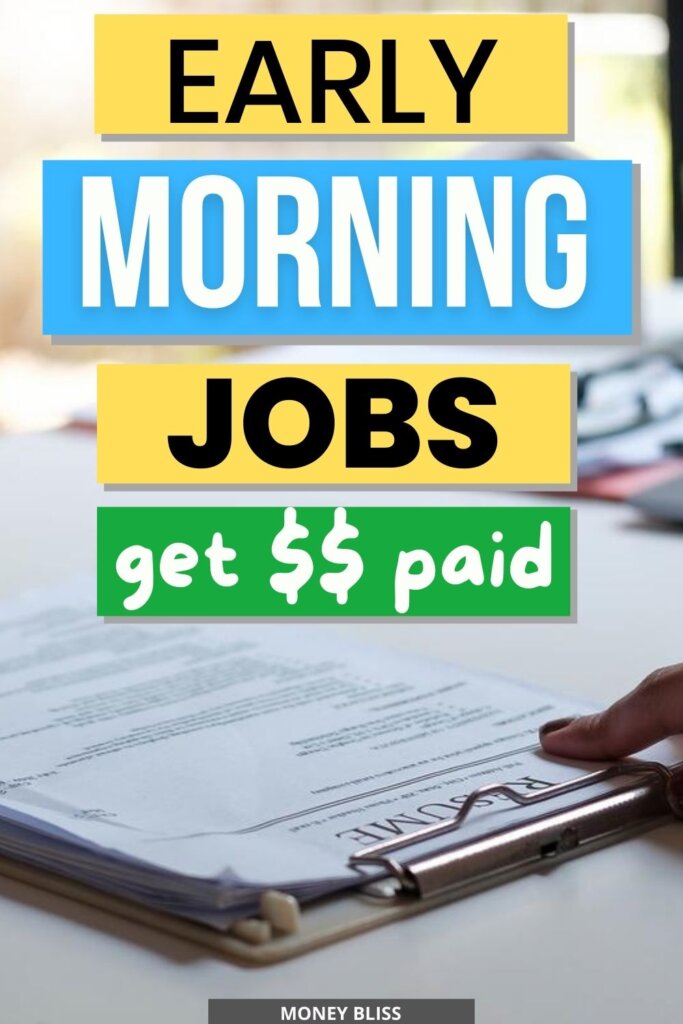 How can I make money early in the morning?
There are a variety of early morning jobs that you can do in order to make some extra money.
You just need to find one that is a good fit for your lifestyle and personality. It's important to pick an early morning job that you feel comfortable doing so that you don't dread waking up early every day.
Additionally, many employers are willing to pay a premium for employees who are willing to work the early shift.
Making money early in the morning is easy if you put your mind to it.
How early is an early morning shift?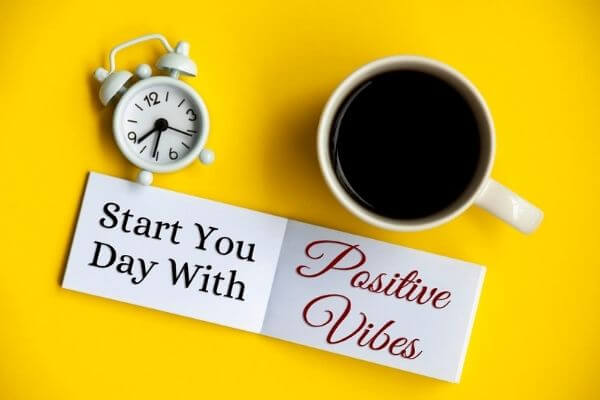 An early morning shift jobs start between 3 and 6 am and typically ends late morning or early afternoon.
This gives people the opportunity to work during the daytime and still have time for other activities in the evening.
Most start work at 5 am.
Why morning jobs are better?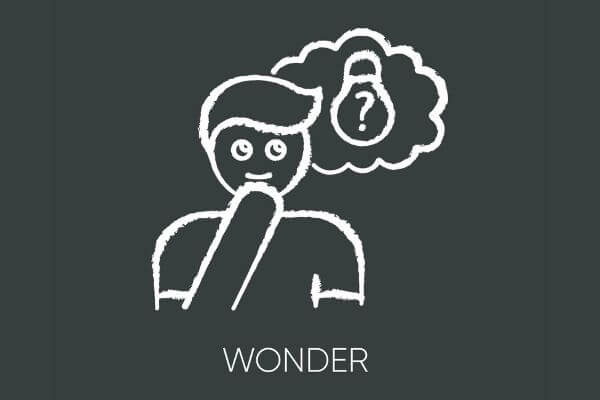 Working the early shift has its perks.
For one, you're done working by the afternoon and can run errands, schedule appointments, and socialize. Secondly, many employers are willing to pay a higher wage for employees who are willing to work during the morning hours.
Additionally, many people opt for an earlier start who want to avoid the rush hour traffic or those who have children they need to care for once the school day is over.
Plus some people work early morning hours because they want a flexible schedule, while others do it because they need the extra money. No matter your reason, there are plenty of opportunities to make money in the early hours of the day.
The 10 Best Early Morning Jobs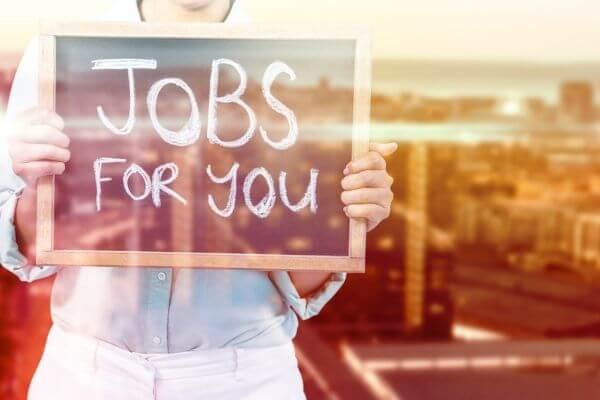 This post may contain affiliate links, which helps us to continue providing relevant content and we receive a small commission at no cost to you. As an Amazon Associate, I earn from qualifying purchases. Please read the full disclosure here.
The most common are shift work jobs, which require employees to work during hours that are not typically considered "normal" working hours. This can include the night shift, early morning shift, or swing shift.
There are many different types of early morning jobs. The most popular type is a full-time job, but there is also part-time, temporary, and freelance work available. Each type of job has its own advantages and disadvantages.
1. Warehouse Worker
Warehouse workers are responsible for ensuring that goods are unloaded from trucks, inspected for any damage or defects, and sorted and placed in the correct locations in warehouses or stores. They may also be responsible for preparing goods for shipment to customers.
Most of these positions are for early morning hours.
This can be a great opportunity for people who are looking for work and would prefer to work during the earlier hours of the day.
2. Barista
Barista is the term used to describe a person who performs coffee-related tasks, such as preparing and serving espresso drinks. Ideally, baristas serve beverages in establishments that offer coffee or other hot beverages.
Baristas are in high demand and typically have flexible hours. They can earn up to $15 per hour, depending on their level of experience.
Plus you have the flexibility of afternoons off after the morning rush.
3. Stock Trader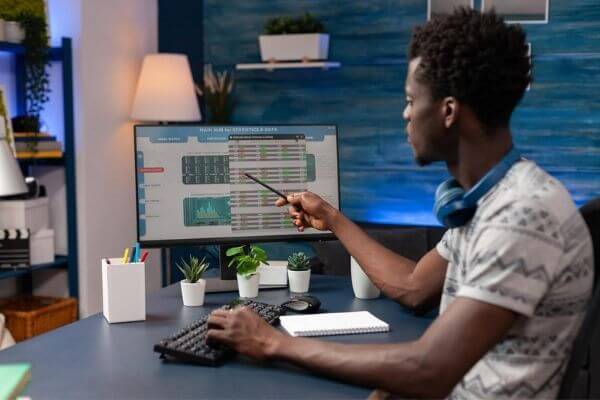 For those who want to work from their own home and have flexibility in their schedule, then you want to learn how to become a successful stock trader. Someone who buys and sells stocks to make income.
This is a highly lucrative side hustle for many people. In fact, how fast can you make money in stocks?
Personally, this is what I choose for my early morning job.
Stock Trading can be a full-time career opportunity if you have the ambition and patience to make it through the ups and downs.
Many people start trading with the hope of generating supplemental income, but it can become more than that with hard work and consistent effort.
Nowadays, the barrier of entry is very low to start trading stocks. However, you need to take the best online investing classes first.
4. Personal Trainer
Personal trainers typically offer their services at early morning hours, before most people go to work.
They help people achieve their fitness goals, whether it be weight loss, toning up, or building muscle. Personal trainers are responsible for creating workout routines and helping their clients stay on track.
Personal trainers are in high demand and the median salary is around $40,000 per year. If you have the time and availability, you can build a client base and the earning potential is endless.
5. Package Delivery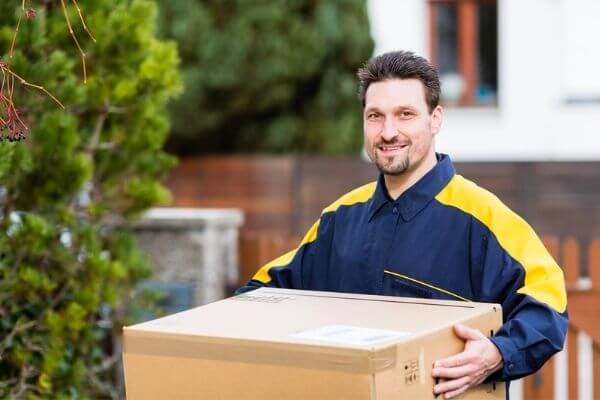 Another morning job hiring near me is package delivery drivers. These workers are responsible for the delivery of a shipment of goods from one place to another.
This position offers consistent and part-time morning hours. You will be responsible for package delivery in the area. Pay normally starts at $21 an hour plus.
6. Online Seller/Flipper
Side hustles are becoming more and more popular as people look for ways to make extra money.
One way to make some extra cash is by selling items online.
You could also get these items at local yardsales, estate sales, or donation stores and sell your items on Etsy, eBay, or Facebook Marketplace.
If this is something you are serious about, then check out Flea Market Flippers.
7. Freelancing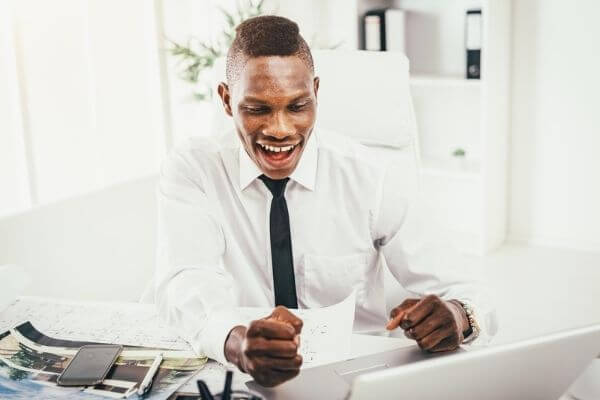 Freelancing is a great option for people who want to work on their own schedule. You can choose when you want to work and how much you want to work, which is great for people who want to get an early start on their day.
Freelancing can be a great way to utilize your skills and make some extra money on the side, but it's important to keep in mind that freelancing is a business.
In fact, many people start freelancing as a side hustle in order to make some extra money but it may turn into a full-time career. In fact, according to recent studies, 1 in 3 Americans are now freelancing. This number is only going to grow in the years to come so don't be afraid to start freelancing yourself. It may just lead to a more fulfilling career.
Learn how to earn money writing.
8. Baker
Bakers are often some of the first people to arrive at a bakery or shop. This is because many bakeries and shops open early in the morning.
Bakers are responsible for baking bread, pastries, and other items. They are required to have a fundamental understanding of baking as well as the ability to work in early morning shifts and afternoon shifts. They must also be able to handle flexible hours.
Bakers typically earn an hourly wage of around $14 an hour, but with experience and additional skills (like cake decoration), that number can go up to $20 an hour or more.
9. Online English Tutor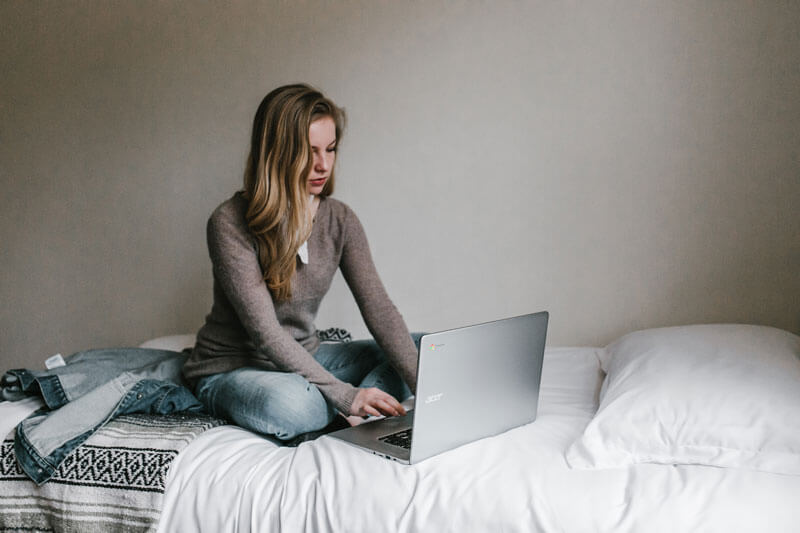 There are many opportunities for online English teachers to make money. One great opportunity is for early risers who want to work from home in the morning. There are many students looking for online classes at this time of day.
There are a number of companies that offer English teaching jobs to those who are certified in teaching English as a second language. The majority of these positions have you teaching students in China, Korea, or Taiwan. However, there are also opportunities to teach business professionals and executives in other countries.
If you're looking for a way to make some extra money, becoming an English tutor for international students is a great option. You can typically expect to earn around $14-$22 per hour, depending on your experience and qualifications.
10. Flight Attendant
Flight attendants are responsible for the safety and comfort of passengers on an airplane. They must attend to passengers' needs, provide information about flights, and ensure that all safety regulations are followed.
Flight attendants typically work long hours, often including overnight shifts, and earn an average salary of over $75,000 per year.
However, with more experience, they can make more money. Some ticket counters open as early as 4 am in order to prepare for morning departures.
Other Types of Early Morning Jobs
Those are not the only type of early morning jobs. There are plenty more morning jobs near me. You can find both part-time and full-time.
These are some of the best jobs for moms.
Here are more jobs to pursue.
1. Store Stocker
A store stocker is a person who stocks shelves in a grocery store. The stores they work at are typically open 24 hours and the job entails cleaning, restocking items that run out of stock, and making sure the shelves are neat.
This is typically an entry-level position in a grocery store or department store.
2. Childcare Related Jobs
Have you ever asked what are morning jobs hiring near me, then consider working with children. There are always plenty of open jobs to look after kids.
Here are some positional childcare related jobs:
Preschool teacher
Paraeducator
Substitute teacher
Daycare teacher
Nanny
Before and after-school programs
In all honestly, this can be one of the most rewarding morning jobs because kids will always make sure you laugh and smile.
3. Rideshare Driver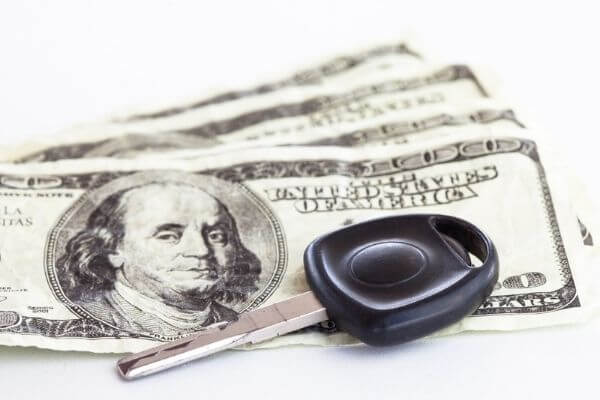 Yes, driving for Uber or Lyft can be a great way to make some extra money early in the morning. The hours are flexible and you can often make good money during those times.
The most popular route is heading to the airport.
Since many people book these types of rides in advance, you can earn a steady stream of income.
4. School Bus Driver
School bus drivers are responsible for transporting children to and from school. They ensure the safety of students on their bus as well as have a number of other responsibilities such as making sure all students are wearing their seatbelts and that the bus is clean.
Right now, we are facing a severe school bus driver shortage, which is affecting how children must get to school.
In many areas, you can find starting hourly wages for school bus drivers at $19 an hour.
5. Dog Walker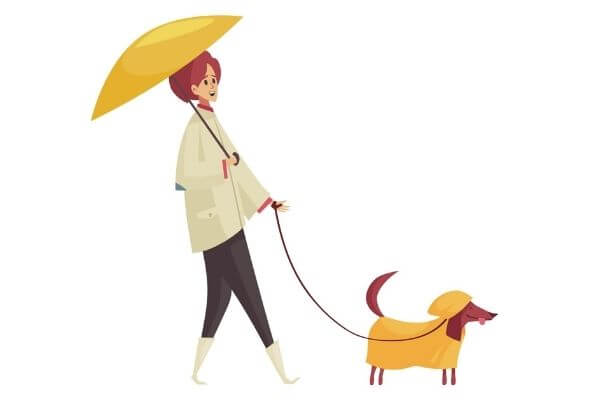 There are many ways to make money through Rover. You can provide pet care, pet sitting, dog walking, and more. You can also choose to offer services like delivery or house sitting. The options are endless!
This is one of the easiest ways to make money.
6. Truck Driver
A truck driver drives a semi-trailer truck loaded with freight. They drive the freight to its destination and unload it when they arrive.
For truck drivers who want to save money on fuel or have good mileage, the best time to drive is during the early morning hours. This is when there is less traffic and you can avoid rush hour.
Truck drivers can make a lot of money. In fact, they can earn up to $35 an hour. That's a lot of money for early morning work.
Don't want to drive? Then, become the middleman. Learn the exact freight broker salary.
7. Landscaper (Yard Work)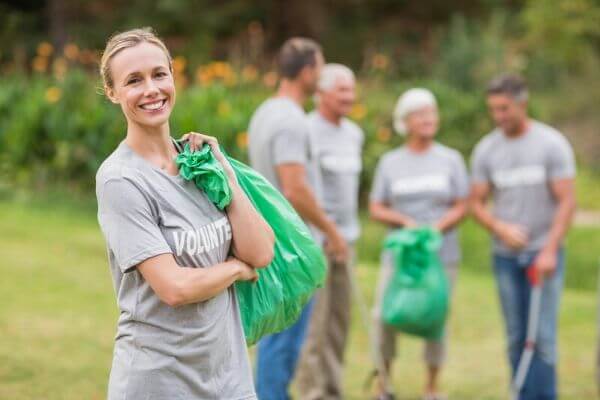 If you're an early riser and you're looking for a job that gets you outside, landscaping is a great option. It's hard work, but it can be very rewarding.
It might be hard to get your services as there are already established landscapers in the area. If you don't have a business, see if there is a business that needs lawn work done and if so, offer your services. You can also go door-to-door asking people if they need their yards done; just make sure you have a good sales pitch ready!
This seasonal job is great to do in the morning because it tends to be cooler and there's more daylight. The pay usually ranges from $10 to $20 an hour, so it's a good way to make some extra money.
8. Chef
Chefs are some of the most hard-working professionals in the culinary industry.
They often start their day at 4 am, preparing for the onslaught of orders and tasks that come with a busy kitchen.
While many chefs have formal training from culinary schools, there are also many ways to learn the trade. Some chefs start out as dishwashers and work their way up the ladder, while others may take online courses or watch cooking shows to learn new techniques.
The average salary for a chef is just over $50,000 a year.
9. Mail Carrier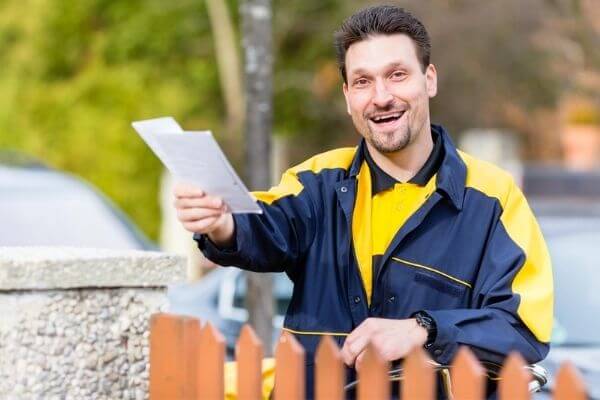 Mail carrier and other postal worker jobs are excellent for early risers because there is a lot of work that goes on behind the scenes before delivering mail.
These types of jobs offer some excellent benefits that can be harder to find these days.
Mail carriers are nearly always employed by the United States Postal Service, but they can also be hired independently.
10. Factory Worker
Factory work can be a great option for people who are looking for full-time or part-time work. The hours are usually regular, and the job doesn't require many if any formal qualifications. However, you may need some experience in the field and a high school diploma.
However, if you have practical skills such as forklift driving, you can earn more by picking up shifts in the mornings, nights, or weekends. The work is physically demanding so you'll need to be in shape and stand or sit in one position all day long.
Working the early shift at a factory can be tough, but it also has its benefits. The pay can vary a great deal depending on the company, so it's important to do your research. However, if you're looking for work and don't mind getting up early, then this might be the perfect opportunity for you.
11. Part-time Retail Employee – Early Morning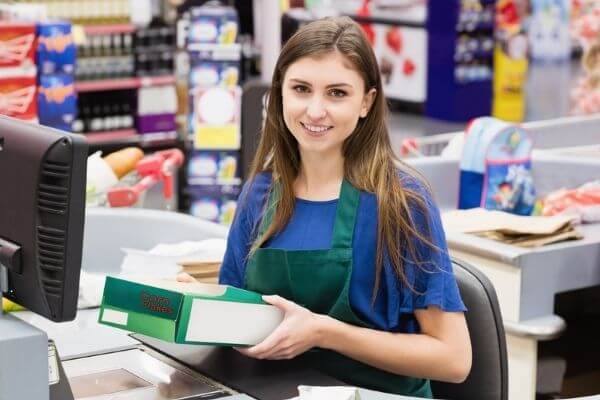 Part-time Retail employees working early morning shifts will be paid for their time. There are always companies looking to hire for early morning jobs.
These are great jobs for stay-at-home moms. In fact, the employee discount can be a nice bonus for working there.
This is a perfect low stress job after retirement.
12. Gig Worker
Gig work is a term used for short-term, contract-based work. It can be a great way to have more control over your schedule and to make some extra money on the side. There are many different types of gig work available, so you're sure to find something that suits your skills and interests.
Those who need to run errands or get an early start on their day may use gig work apps like Grubhub, Postmates, DoorDash, and Uber Eats. Additionally, you can increase your chances of getting gigs by downloading all the relevant apps and clicking on the one that seems to produce the best results.
13. Farm Worker
As you can imagine, farm work can be difficult, but if you're someone who loves working outdoors and enjoys physical labor, then this may be a great career for you.
Farm workers are typically hired based on their qualifications and experience.
If you can offer the help local farmers need, you should be a great fit for the position. Farm work is often physical labor, so make sure you're physically prepared for the job before applying.
14. Morning Radio DJ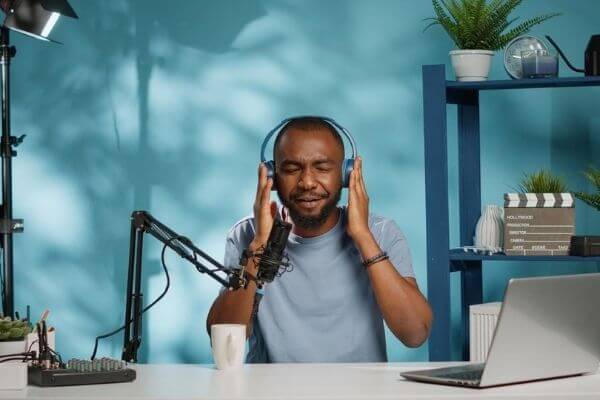 Morning radio DJs reflect the lives of their listeners, who may be early risers or working professionals. The job involves playing music and talking about topics that are important to the listener in order to help them wake up and start the day.
The main goal of morning show DJs is to keep listeners tuned into their station while providing a fair amount of entertainment.
Starting out your career in radio can be a great way to get started in the industry. Many DJs start their careers at small community or college radio stations and then move on to bigger stations as they gain more experience. The morning time slot is from 6 AM to Noon, which is a great opportunity to reach a large audience.
15. Cleaner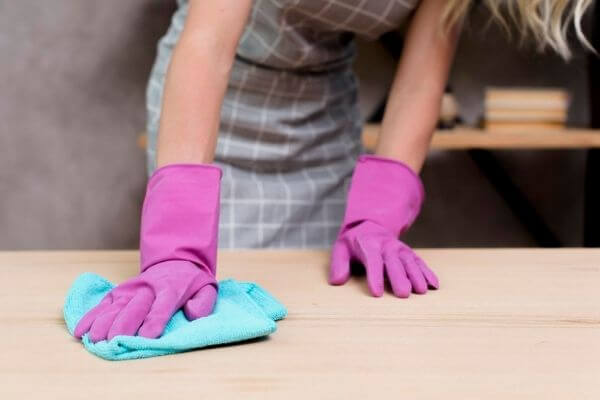 There is a high demand for cleaning services and cleaners can earn up to $22 per hour, plus tips. Some of the highest earners are making over $1000 a week.
This is one type of service that is not going away and the barriers to entry are extremely low. The average cost a house cleaner charges are $50-90 for two hours of work.
16. Online Surveys
That's the beauty of online surveys – you can do them at any time of the day that works for you.
You don't need to focus too much on taking them, either; in most cases, you can do other things while completing the survey. This means that they're a great way to make some extra money without having to put in a lot of effort.
The best surveys are normally released first thing in the morning and only available for a limited time. That's why it's important to do online surveys as soon as they're available. This will give you the best chance of getting rewarded for your efforts.
Best Online Survey Companies:
Where to find morning jobs near me?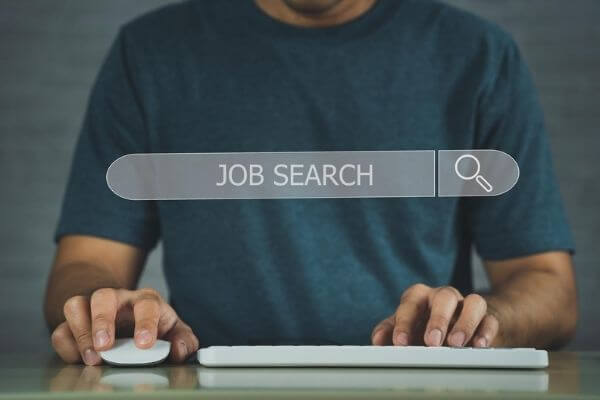 Some tips for finding early morning jobs include using job search engines, checking job boards, and networking with friends and family. It is also important to be prepared for the interview and to have a strong resume.
If you're looking for a job that starts early in the morning, you're in luck! There are many jobs available that start at 5 am, 6 am, 7 am or 8 am. You can find these jobs by searching online or by going to your local job center.
It's never too early to start looking for a job.
In fact, many people start their job search well before they're actually ready to start working. This is because it can take some time to find the right job for you. And remember, it's important to keep learning and earning money so you can be happy!
The best way to find an early morning job is to search online.
What to do when you land an early morning job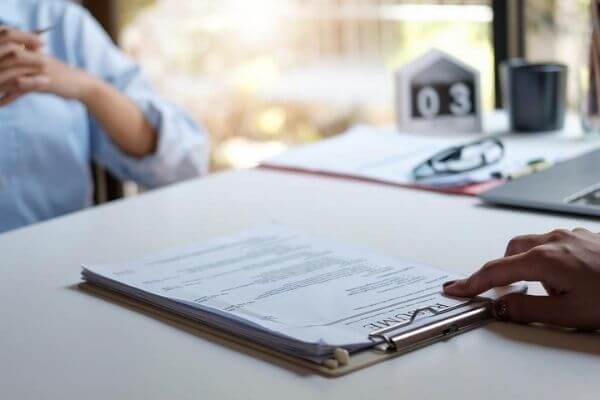 So you've landed an early morning job. Congratulations! This can be a challenging but rewarding experience when you first start out.
Prepare what your days will look like with your early morning job.
If you are adding a second job, make sure you are fully rested to take on both jobs.
Tips for surviving the early shift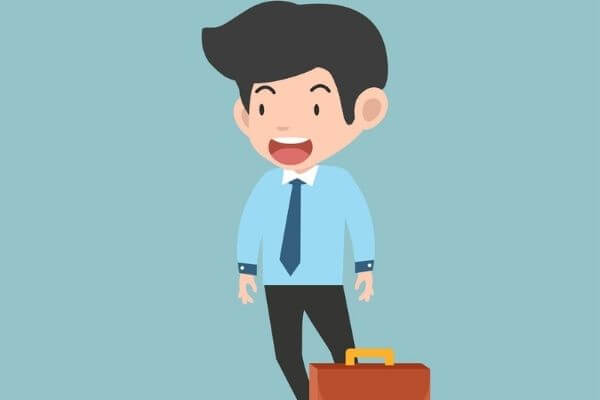 When you start your early morning job, the most important thing is to get a good night's sleep.
In fact, most of the early birds actually follow the billionaire morning routine to get in their flow.
Here are a few tips to help make the most of it:
Get plenty of rest the night before. It's important to be well-rested for those early morning shifts.
Arrive on time. Punctuality is key in any profession, especially so when working the early shift.
Stay focused and work hard. Those early hours can be tough, but it's important to stay productive and get the job done right.
Take breaks as needed. It's important to stay hydrated and quick breaks to recharge your batteries.
Enjoy your free time wisely. The evening hours are precious, so make sure to use them wisely and enjoy your time off responsibly.
What morning time jobs interest You?
Early morning jobs are a great opportunity for those looking to make a bit of extra money.
They are also a great way to get your foot in the door with a company you are interested in working for.
Plus you don't have to debate is a business degree worth it as many of these jobs don't require one. In fact, find low-stress jobs that pay well without a degree now.
In the post, we detailed plenty of early morning jobs. Since you are getting up earlier than most people prefer, make sure you pick an interest that can become a life-long career.
You want to be passionate about what you are doing early in the morning!
Especially because you don't want to start only to say… "I don't want to work anymore."
Be sure to dress for success, be punctual, and be prepared to work hard and you will be sure to land an early morning job.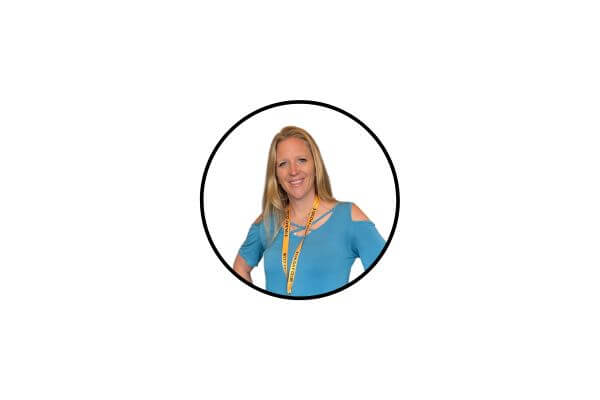 Did the post resonate with you?
More importantly, did I answer the questions you have about this topic? Let me know in the comments if I can help in some other way!
Your comments are not just welcomed; they're an integral part of our community. Let's continue the conversation and explore how these ideas align with your journey towards Money Bliss.