This post may contains affiliate links, which means I receive a small commission at no cost to you. Please read the full disclosure here.
When you click on a link to Uber on this site and sign up to drive, this can result in this site earning a commission.
Let's be real… We all have considered driving with Uber at some point, right? It is a convenient and flexible side hustle. Help people get from A to B. Or now, even deliver food from point A to B.
So, does driving with Uber make financial sense?
First of all, every driver's experience with Uber will be different. Driving in a college town vs. a small town vs. a bustling city can all have its advantages and disadvantages. Even the time of day you are available to drive can have an impact on your potential earnings.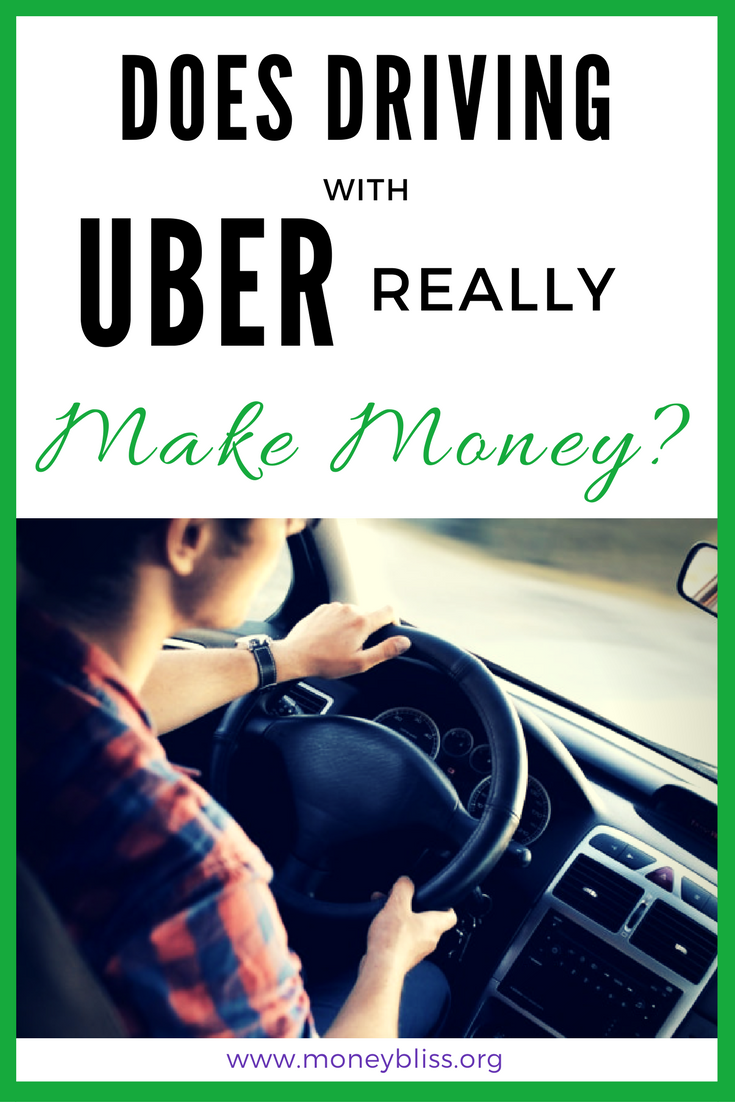 However, the best part of driving with Uber is you get to set your own schedule. No being tied down to certain hours. You set the time you are available to drive pending conditional hourly restrictions. This gives you freedom!
Does Driving with Uber Make Financial Sense?
1. Reason to Drive
What is the reason you want to drive with Uber? Are you looking for a little extra cash? Interaction with people? Fill in some empty hours in the day? Whatever the reason is for why you want to drive with Uber, it needs to be in the forefront of your mind.
While it is great to make your own schedule, you should be driven by a desire. That desire is going to help you become a successful Uber driver-partner.
2. Financial Considerations
As an Uber driver-partner, understand the monetary impact of your decision. Most of these center around your car. Are the extra miles worth it? The extra maintenance? Are you able to keep your car ready for riders (if the answer is no, you may want to look at driving with Uber Eats)?
These financial considerations must be carefully considered. Does the benefit outweigh the cost? Does the reason you plan to drive make more sense when all things are considered?
3. Do People Make You Smile?
If being around people isn't your thing, then you might check out Uber Eats. What is better than a car smelling like delicious food? Plus, you don't have to worry about riders judging the cleanliness of your car.


People person? Then, driving with Uber makes sense. If you want to get good reviews, you should make sure your riders have a good experience. Plus, riders with a good experience may even tip.
So, does driving with Uber really make money? Yes, it does.
This is a great gig to make money on your own schedule. If you are working towards paying off debt, saving money or even financial freedom, then driving with Uber can help catapult you to success faster.
Just remember every dollar adds up over time.
FREE ACCESS!
All of the resources you need to succeed with money. Gain instant access to financial printables, worksheets, guides, and more!
---
The password will be be emailed to you!