21 Christmas Money Tricks You Need to Know
This post may contain affiliate links, which helps us to continue providing relevant content and we receive a small commission at no cost to you. As an Amazon Associate, I earn from qualifying purchases. Please read the full disclosure here.
---
In today's world, getting ready for Christmas is an undertaking.
For some, it is months worth of planning. For others, they are flying by the seat of their pants at the very last moment possible. For me personally, I fall into between these two groups depending on the year.
The amount of Christmas money each year that is spent. You need a few tips and tricks up your sleeve to make sure you stay debt free!
To help you out, this post is created so you have all of the best money saving tips for Christmas. That way you can continue to build the life of your dreams.
You need to bookmark this page to come back and reference!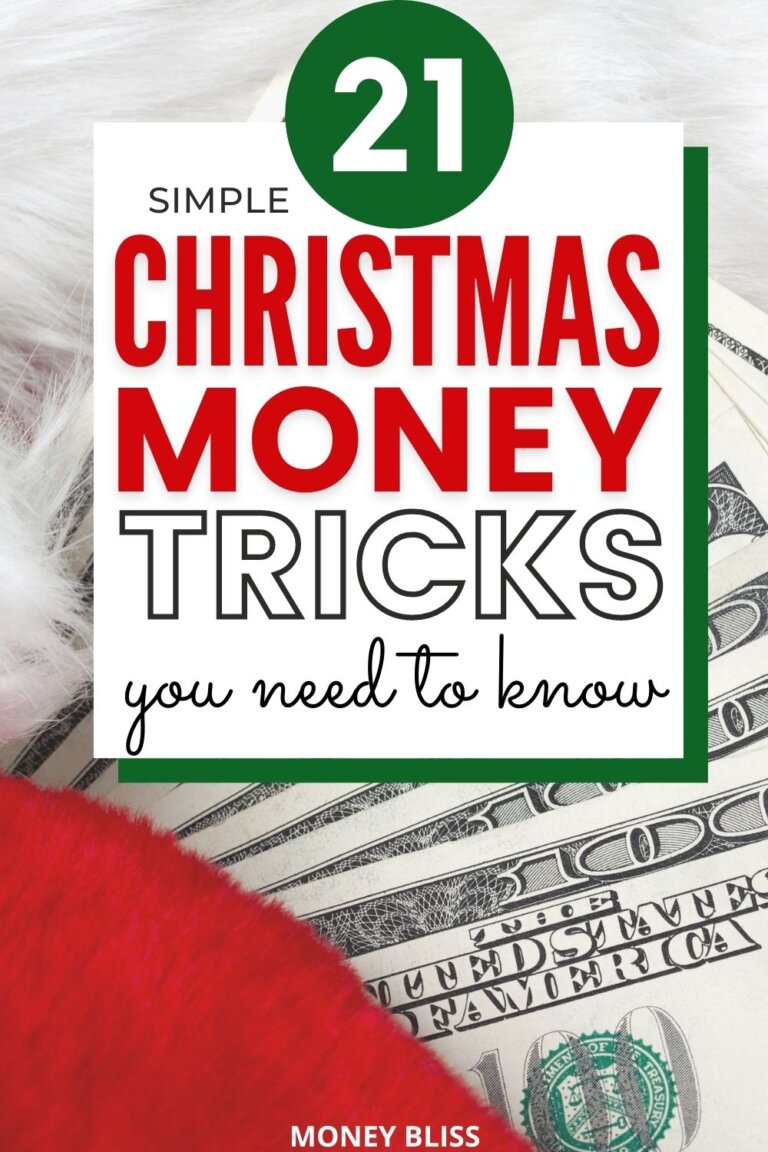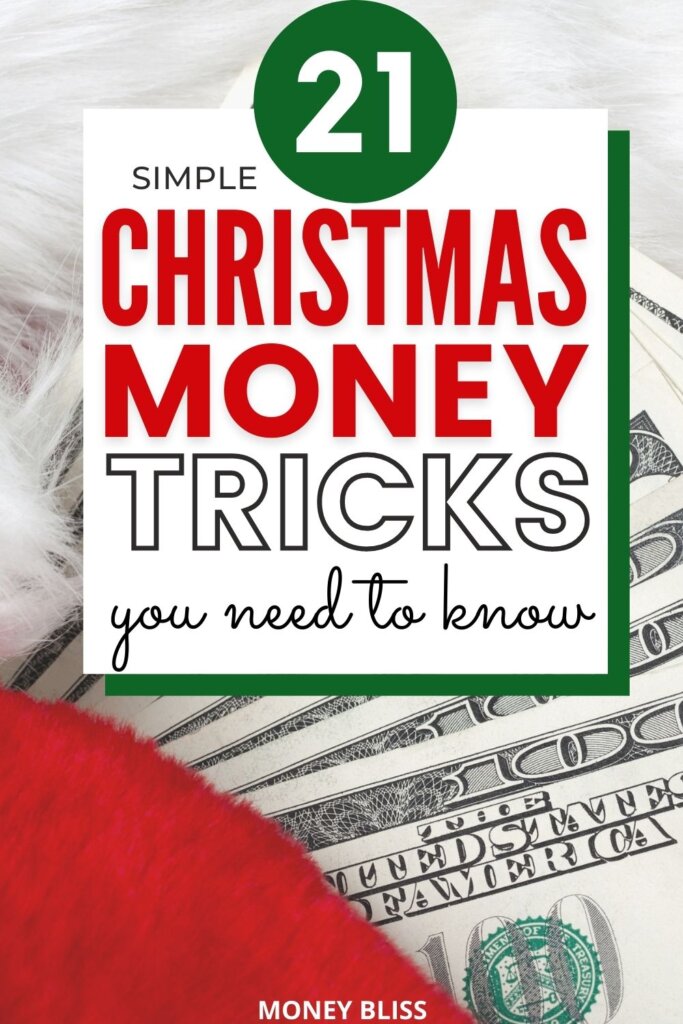 Christmas Budget
A budget means you are making a plan for your money.
It isn't supposed to be limiting or feel restrictive. A budget takes account of what you have available to spend and make sure you are a good steward of your money.
With a Christmas budget, you are making sure you are allocating the money you have to spend on gifts, decorations, parties, food, and decor!
Nothing will be forgotten and you will stay debt free!
This is where the Christmas magic starts.
You need this Christmas worksheet to help you plan a holiday you can afford.
Download your copy and start planning a magical Christmas season!
Don't skip this section!
You need to know these simple tips to make sure you are successful with your Christmas Budget.
Did you know... If you use a budget at Christmas, then you will find success all year around.
Frugality is one of the traits of those who reach financial independence or saving that first $1M first.
You don't need to spend a ton of money to have an epic Christmas.
Learn these 10 money saving tricks for a frugal Christmas (and don't forget the best part... no one will know you spend little or no money)!
Christmas Money Saving Challenge
Saving money for Christmas helps you spread out the financial cost hitting you at once. One of the best ways to do this is with sinking funds.
A debt free Christmas is what you truly desire!
Start saving today with one of these Christmas money saving challenge. Plus find great ways to save and keep the spirit in Christmas.
Make Money For Christmas
An income gives you the money for your expenses. However, there are times that you need extra cash for the fun things in life.
Christmas is one place where an extra $500-1000 will make a huge difference.
Learn how to make money for Christmas fast!
You don't want to miss this money making ideas!
Christmas Spending Tips
This is the FUN PART! Time to figure out where to start shopping and buy the perfect Christmas gift.
But, wait, before you head out and start your shopping, you need these Christmas spending tips.
They will probably change or at least re-think how you plan to spend money this season.
Christmas Gift Ideas
This is the culmination of all of your efforts in planning, saving, and budgeting. Maybe you need a few last-minute gifts that won't break the bank. Either way, Money Bliss has you covered.
Can you give the presents that your heart truly desires?
Here are the best Christmas gift ideas:
Christmas Gift Ideas for Kids
Kids love to receive gifts at Christmas!
This list will make sure you spend your hard-earned money on practical gift ideas that the toddlers, children, preteens, and teens will love.
Looking for the perfect gift for a young person who has everything?
Check out our list of 35 cool gifts for kids who have everything! These creative gifts include unique toys and non-toy ideas.
From toys to clothing to experiences, there's something for everyone on this list.
Have you noticed a trend while reading this ultimate guide to spending less at Christmas? There are so many ways to save money and you need that when it comes to kids.
These gift ideas focus on hands-on learning - no screen time needed.
Oh, this list is totally KID APPROVED!
Made with love by my kids!
Parents, forward this to your family who loves to spoil your kids!
I wish I had the courage and strength to say something when my kids were younger. Instead, I have memories of trying to manage and clean up too many toys than they ever needed.
These are great ideas that will create memories for children, parents, and the gift-giver too!
How will You Spend Your Christmas Money Saved?
Instead of worrying about how much money is appropriate for a Christmas gift, you learned you to spend your Christmas money that you set aside.
Don't let the spirit of Christmas ruin your personal finances!
This is the time of year to prove to yourself that you can implement a few money management tricks and be very successful.
Just like with personal finances, by making a plan for your Christmas money ends with better results than living paycheck to paycheck.
Enjoy the season knowing you can stay debt free and keep reaching your money goals!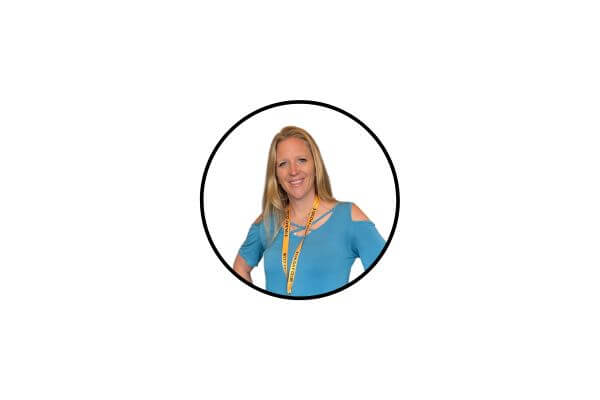 Did the post resonate with you?
More importantly, did I answer the questions you have about this topic? Let me know in the comments if I can help in some other way!
Your comments are not just welcomed; they're an integral part of our community. Let's continue the conversation and explore how these ideas align with your journey towards Money Bliss.