This post may contain affiliate links, which helps us to continue providing relevant content and we receive a small commission at no cost to you. As an Amazon Associate I earn from qualifying purchases. Please read the full disclosure here.
---
The thrill of Christmas is right around the corner.
This is the year you made a fresh decision to start living by a budget. You have been diligent in tracking your spending and set limits designed to help them save more and spend less.
You are desperate for a debt free Christmas because you can't afford anything more.
I like to shop for Christmas throughout the year. But, not every year can I find steeply discounted gifts for everyone on my list. That is when I have to get serious and start using my Christmas budget worksheet.
However, a Christmas budget template will keep you on track and enjoying a merry holiday season.
You can get fancy and put your Christmas list in Excel spreadsheet or google sheets. Or you can print off a copy and write the old-fashion way. Completely personal preference and either one will get the job done.
This year, you are more determined than ever to make sure you stick to your Christmas budget and be debt free for the holidays.
And that starts with a Christmas budget template.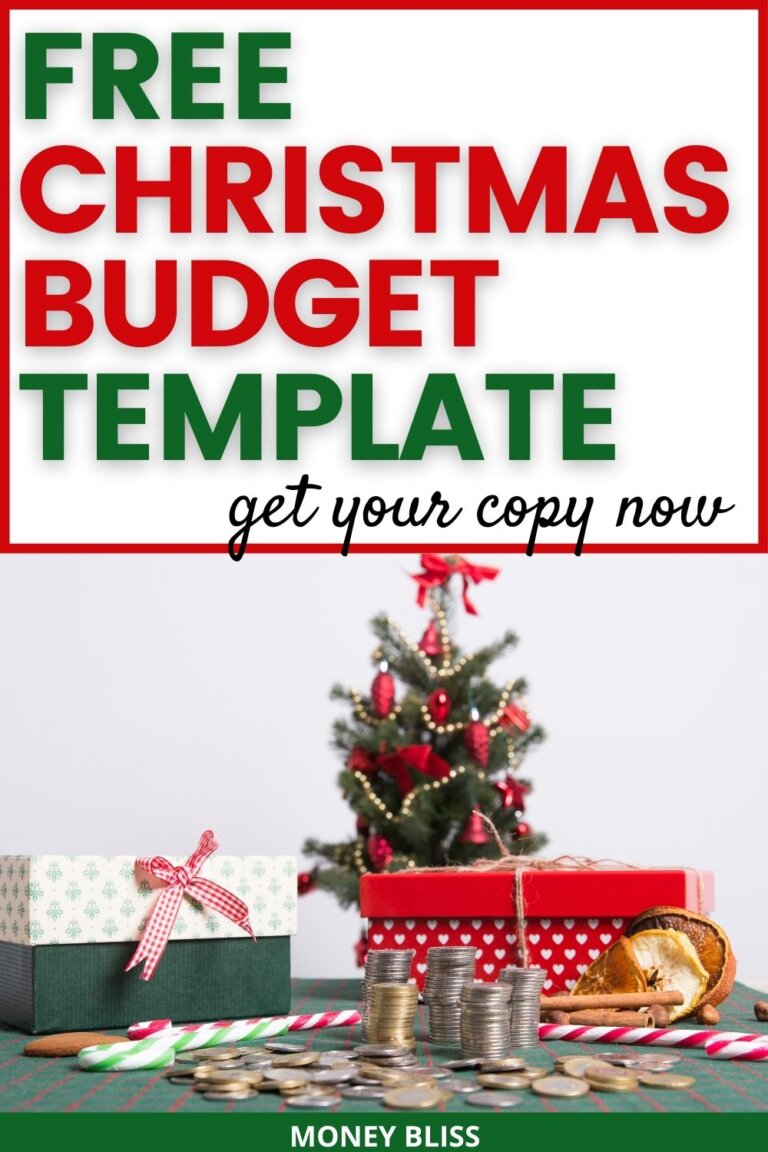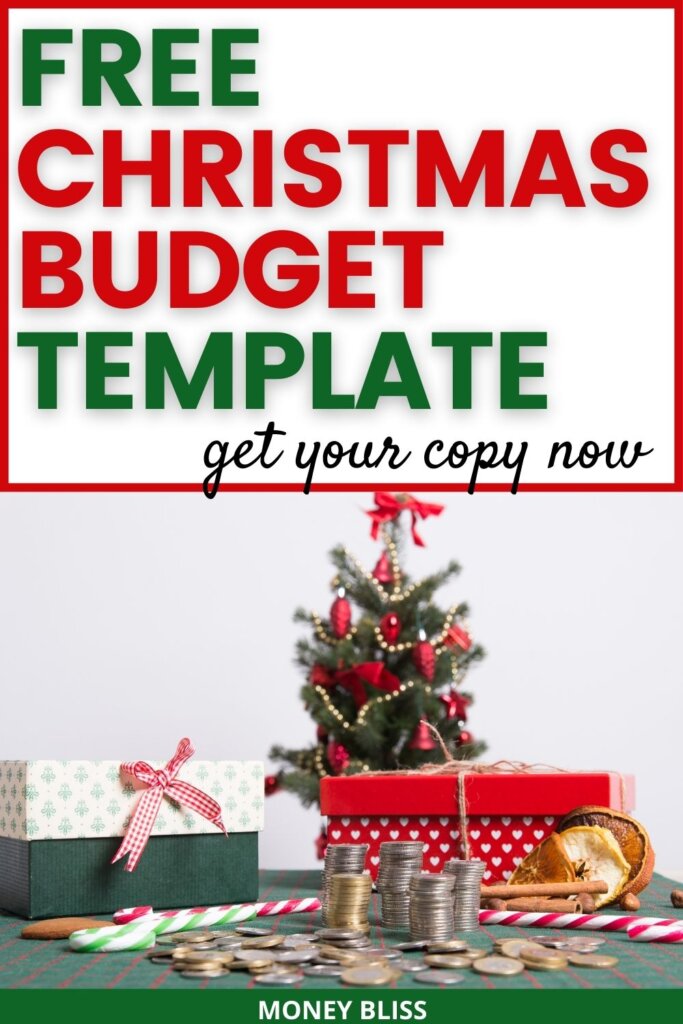 Why Use a Christmas Budget Template?
Just like with any advantages of budgeting, you want to make a plan for your money.
Then, you won't be caught overspending and you can avoid the debt hangover in January.
If you want to keep your money goals, then you need to diligent in each of the holiday buying decisions you make.
Did you know most millionaires use a budget?
Now, you have a choice. Do you want a debt free Christmas by using some simple Christmas budget worksheet?
Before we drive into all of the fun and cute Christmas budget templates, you need to learn the critical areas to avoid and make sure you don't blow your holiday budget.
How To Not Blow Your Budget This Christmas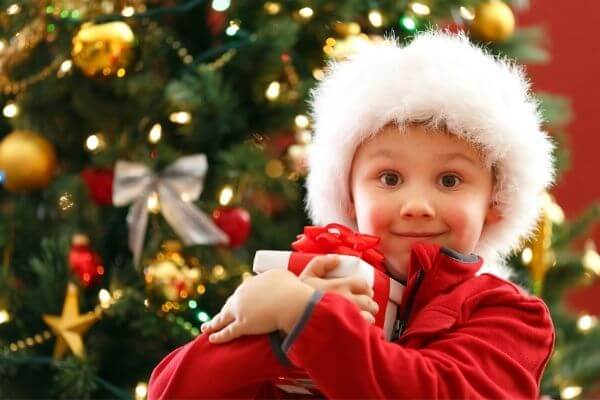 Maybe you are weary on actually making a Christmas budget because you have struggled with your budgeting process before. Don't worry, you are completely normal and will get the hang of how to budget.
More often than not, new budget-conscious families create ambitious financial plans with lofty goals of paying off debt. They split their family income up into budgeting categories and were doing just great. That is until the holiday season came along.
That is when you realized you weren't as diligent as you thought about setting aside Christmas money into a sinking fund. The agreed upon gift budget categories from earlier in the years just won't cut it.
That is where a Christmas budget worksheet becomes so helpful!
You must make decisions about your holiday plans. What did you want more? Expensive Christmas gifts with a ballooned credit card balance or a Christmas you can truly afford?
Now, let's dive into some simple secrets to keeping a budget during the holidays.
1. Post-Christmas Situation
Before you start spending Christmas money, you need a clear vision of your priorities.
Remind yourself and your entire family about the reasons you had for getting on a budget in the first place. During our journey to becoming debt free, we were completely honest with our kids that we had greater priorities than spending money on the small stuff.
Once the excitement of Christmas passes, do you want to have regrets or a little more money in the bank?
2. Prioritize your Christmas List
Our Christmas budget worksheet will help to make this step much easier.
Start making a complete gift shopping list. Think of everyone on your list. Next, review it and prioritize the list according to your relationship with that person. Just like with personal finances, take care of immediate family first. Then, decide if you have enough in your Christmas budget for extended family, friends, neighbors, and co-workers.
Start at the bottom and eliminate any names that absolutely don't need to be there. If you want to spend more money, then assign a portion of your budget to each of the remaining names.
It is okay to keep the gift-giving to those you are closest too! Your friends may be relieved they don't need to reciprocate too!
3. Become Creative with Gift Giving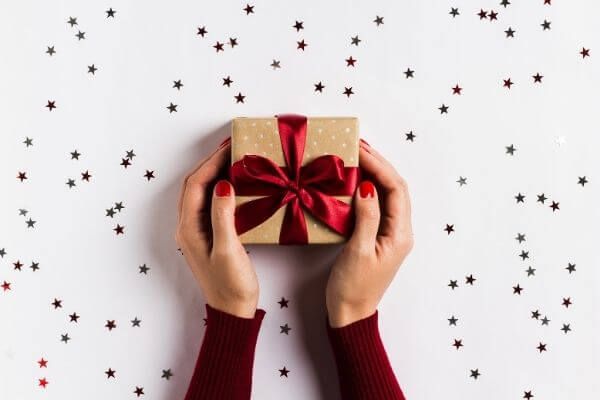 The first rule of thumb… gifts don't have to materialistic items.
You can become creative and don't need to make 101 DIY Pinterest perfect gifts.
Think outside the box.
Experiences can make some of the best gifts ever! Find gifts that are experiences. Plus you get to spend some quality time together.
Gift Giving Resources:
4. Stop Trying to Keep up With the Joneses'
The surest path to a blown budget is to start comparing what you're doing with what someone else is doing. Remember, they'll likely be crying come January.
You are going after a debt free Christmas.
One of the most slippery slopes when it comes to personal finances is trying to cover up your situation and keep the appearance of a lavish life. This lifestyle creep will destroy your values and the things you care the most about.
Make this Christmas simple and something you can afford and treasure for many years to come!
Related reading: How to Spend ZERO at Christmas in a Materialistic Society
5. Know When to Stop Shopping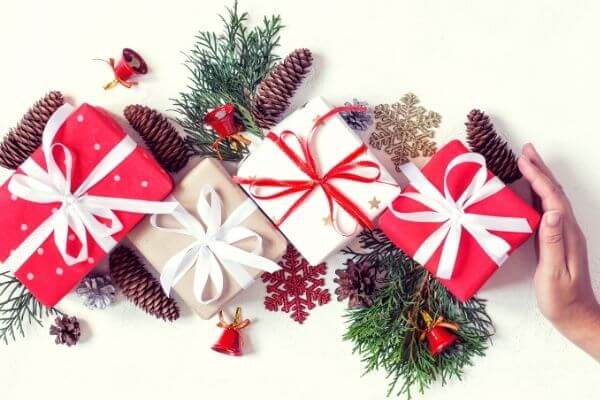 If you are a thrifty person, then you probably start shopping for gifts year-round.
Those are great ways to be frugal and find terrific gifts for a fraction of the price.
However, you must be able to stop buying and put blinders on for the cheap things to pick up.
If you have spent your entire holiday budget before Thanksgiving and know you are a smart cookie to get it all out of the way, you must be able to avoid more shopping. Those Christmas sales will be tempting, but don't get in the trap of thinking I can spend just a little bit more can't I?
Bonus Rule – No impulse buying
Honestly, impulse buying will ruin your budget throughout the year. Around the holidays, it will become more pronounced because you want to make the season magical.
If someone gives you an unexpected gift, it doesn't mean you have to run out and buy them something as well. A simple Thank you note will suffice.
One of the best money rules is to wait 24 hours before you buy it. The same applies to Christmas.
Free Christmas Budget Template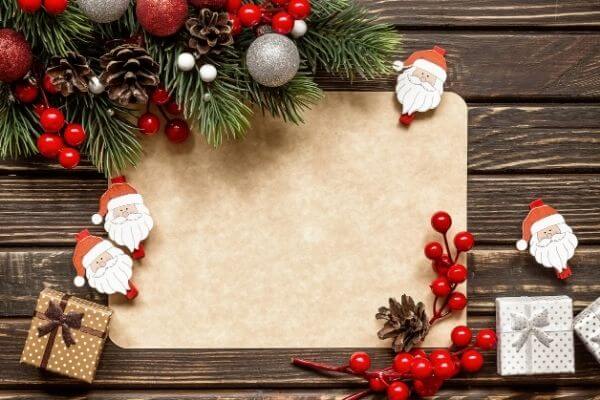 Here is your free Christmas Budget template.
It is very easy to use. More importantly, it will help you to make sure everything is accounted for.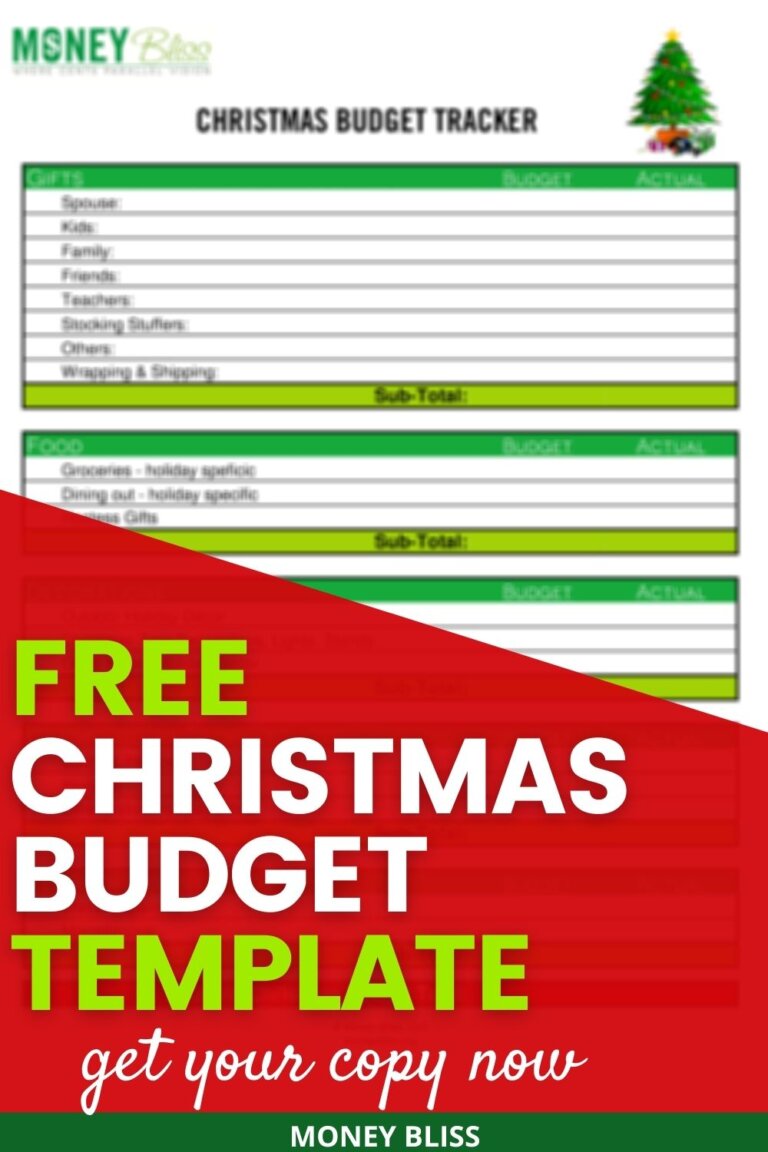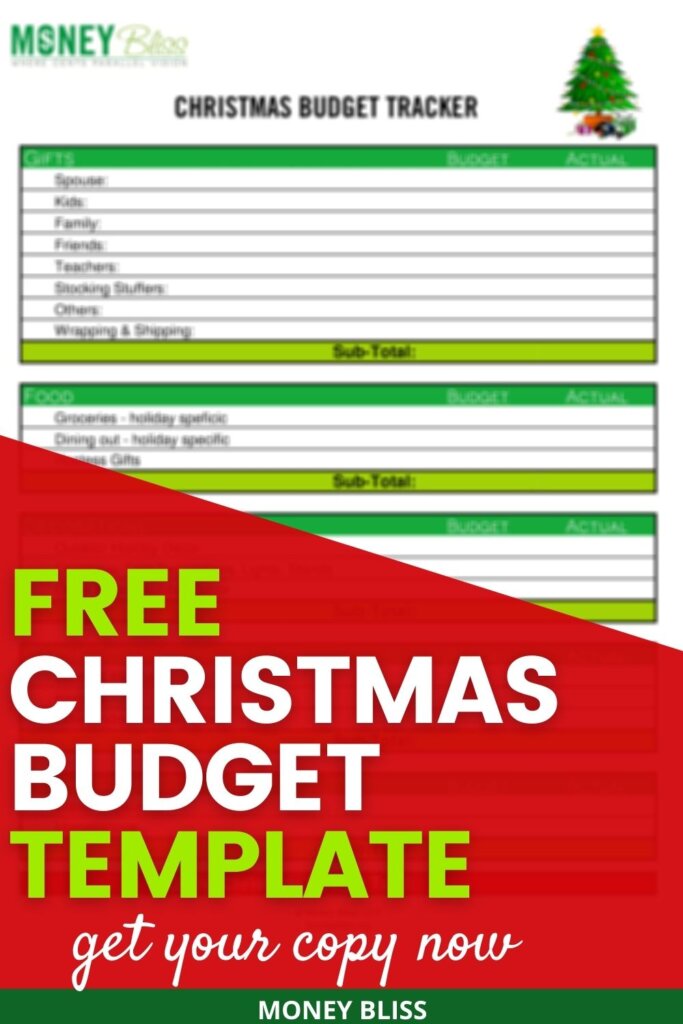 Get your PDF copy of the Christmas budget worksheet by subscribing to our email list and gaining access to our FREE printables area.
Christmas budget spreadsheet google sheets
For those who want to save everything electronically, then here you go.
This Christmas budget spreadsheet google sheets can be edit to suit your style. Plus you will be able to take your spending year to year!
In our free printables area, you can download all of our budget spreadsheet version works for you – Excel, Google Sheets, or Pages.
Time to Make Your Christmas gift template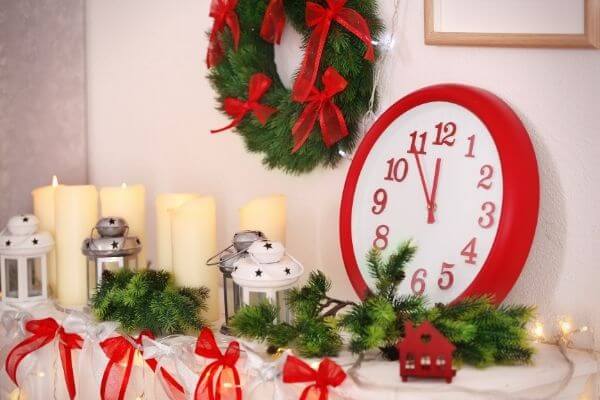 Throughout this post, we have given you the framework to make sure you have a debt free Christmas. Now, it is time to put everything together.
Download your gift template and Christmas budget from the email form below.
Take time and reflect on what gifts you want to give. More importantly, make sure it is a Christmas that you can afford.
By keeping your goals in mind, you can survive the holidays within your budget (and maybe even under).
Enjoy our Christmas Budget Template!
More Christmas Resources: