Best Cash Back Apps: How to Earn Money and Save Money
This post may contain affiliate links, which helps us to continue providing relevant content and we receive a small commission at no cost to you. As an Amazon Associate, I earn from qualifying purchases. Please read the full disclosure here.
---
Many of the cash back apps started in 2012. At first, many people thought they were a trend and weren't going to stay around. Or they were too good to be true. Either way, I figured why not; let's give them a try. I guess you could call me an early adopter.
Fast forward, I have earned over $1,400 in the first 4 years! That is $350 a year. Easy money!
This is one of the simplest ways to make extra money.
It only takes a couple of seconds once you are done making a purchase.
And who wouldn't like a little extra money? Maybe it is your Starbucks fund? Or extra spending money?
Also, the extra money helped a lot when we were paying off debt.
Either way, using the best cash back apps is simple and you are giving away free money by not jumping on the cash back bandwagon.
There are so many apps out there to help us save money.
Whether you're looking for a way to save more on groceries, get the best deals when you go shopping, or find the best in-store promotions, there's an app for that!
What are some of the best apps for saving money?
Check out the best five cash back apps that'll help you get the most bang for your buck.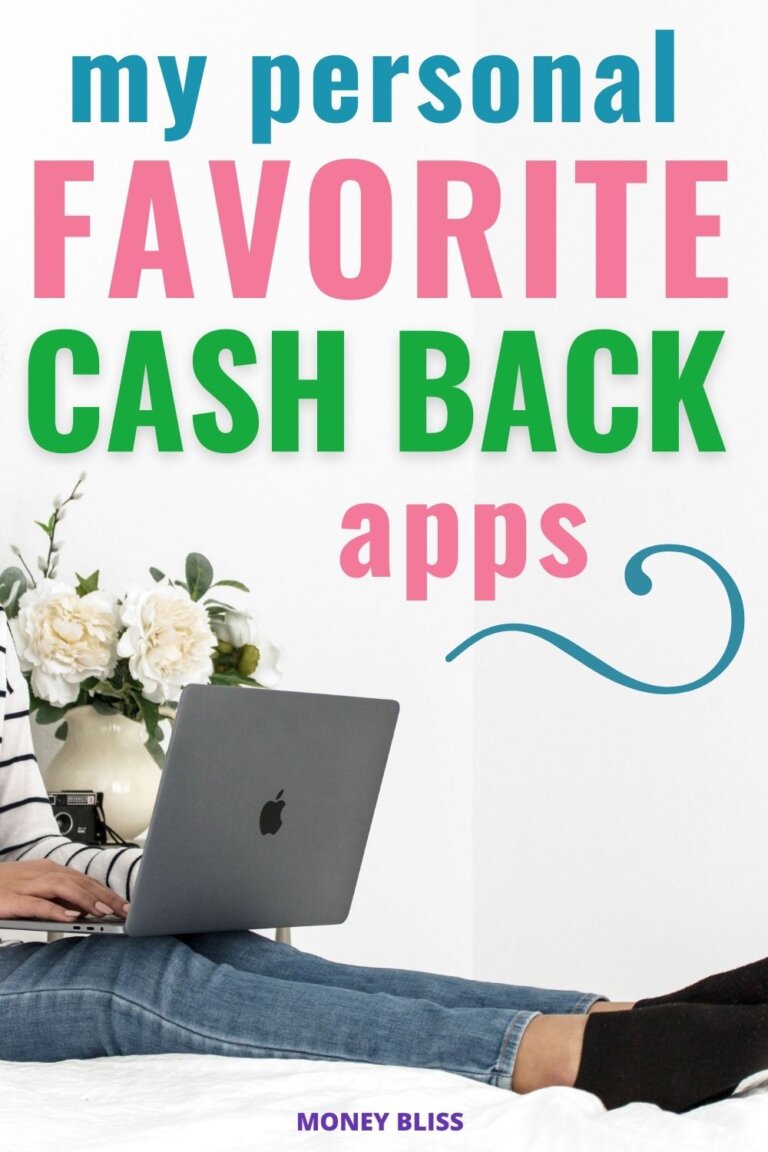 What is a Cash Back App?
Cash back apps are programs that give you money back for purchases. These programs help to save money and earn rewards by giving users cash or other valuable incentives.
There are many different types of cash back apps, including the following:
– Cashback websites
– Cashback shopping sites
– Mobile apps
– Online portals
It's important to know what cash back apps are and how they work.
Cash back is a reward for spending money, such as shopping at stores or restaurants with certain rewards cards.
This makes it an attractive option because there is no need to worry about finding the perfect gift since you're getting money for spending your own time on tasks that might otherwise seem unimportant like searching through receipts or taking surveys.
This post discusses the best cash back apps, how they work and why you should have them downloaded on your phone.
How to Use Cash Back Apps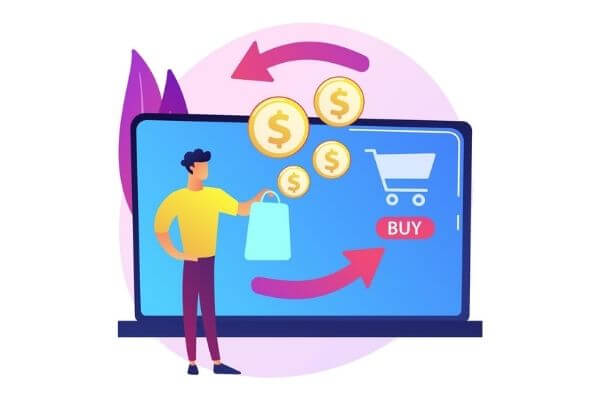 The best cash back app is the one that matches your needs.
There are many apps out there, but the most effective ones tend to be those that have more than just one function. They allow you to earn money and save on what you're buying with a single tap of your phone or computer screen.
Related Reading: Can you get Cash Back with Apple Pay?
How exactly do Cash Back Apps work?
This is a great question.
Simple.
Cash back apps are easy to use and allow you to save money by using your smartphone or desktop computer. Most of the time, you need to have a PayPal account so that your cash back can be transferred into savings.
How to Get Started with Cash Back Apps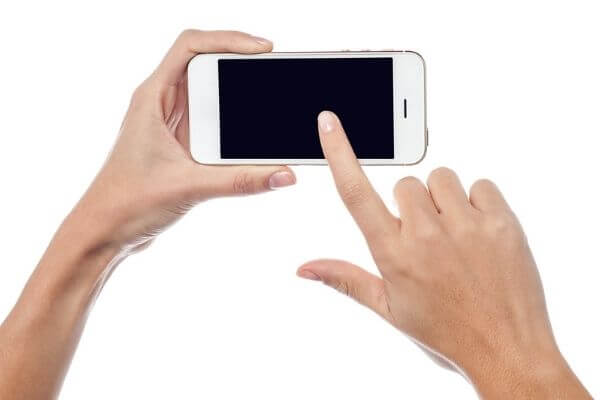 Use the links below and download the app to your phone.
Create a login. Read through the "How to Use" this app or watch their quick video. (This is important because each is slightly different.)
Add offers to your profile.
Scan your receipts after you shop or use their link.
All of these apps pay you for receipts. It is a simple tradeoff.
Once signed up, these apps will offer you opportunities to save or earn money on things you buy online or in stores.
Before using any of the following cash back apps, it's important to check if they are legitimate by doing a quick search on Google. It is also good practice before signing up for any app to read the terms and conditions very carefully.
BONUS TIPS: for maximizing cash back earnings
It is important to find a cash back app that offers the most money for your time and effort. These apps offer great discounts on hundreds of items, which means you'll be able to save more money by using them.
Focus on only a handful of cash back apps to get the best bank for your time.
In addition, these apps have no minimum purchase requirement or annual spending limit so they can help consumers earn extra cash with minimal work at any given point during the year.
You receive money in the form of a Paypal or Venmo payment, gift cards, or an old-fashioned check. Each cash back app has different thresholds to cash out your money from $5-20.
Key Note: One of the best ways to earn extra money is to watch for rewards. It is a chance to earn extra money in a limited time period for scanning your receipts. Ignoring the notifications is like walking away from a $5 bill.
Do cash back apps really work?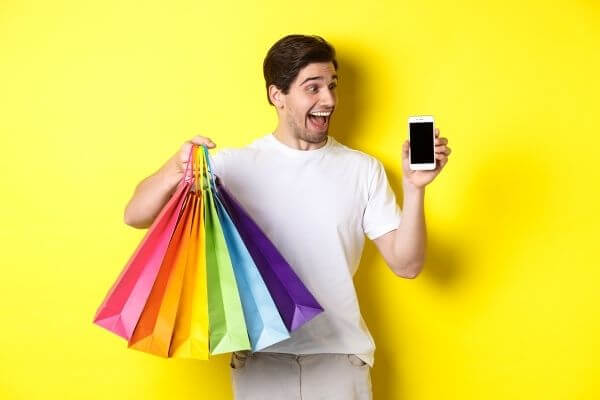 It is important to note that cash back apps are just one way to earn money and save money. There are other ways, such as credit card rewards, savings accounts, and investing.
And as I shared at the beginning, yes cash back apps really work.
You just have to invest time into the quick ways to save and make money.
Best Features on Cash Back Apps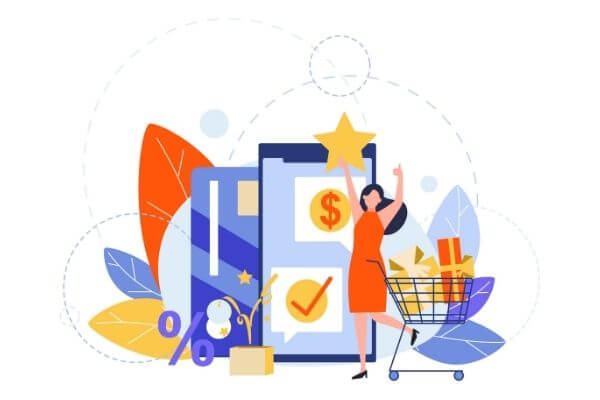 There are many different cash back apps available to you, but you need to maximize your savings and minizine the time you spend.
So, same sure to look for cash back apps with the following features for users:
Rewards redemption options.
Can be used at multiple stores.
Cash back is awarded quickly (check, Venmo, or PayPal).
Low minimum redemption amount and quick access.
Cashback apps with no fees.
Furthermore, some of these apps also give their members a chance to earn points for free travel or other rewards while they shop online in more than 100 countries worldwide.
What are the top 5 best cash back apps?
The top five cash back apps are:
Use these five best cash back apps to earn money and save money.
Next, we will go into further detail about each cash back app.
Best Cash Back Apps Available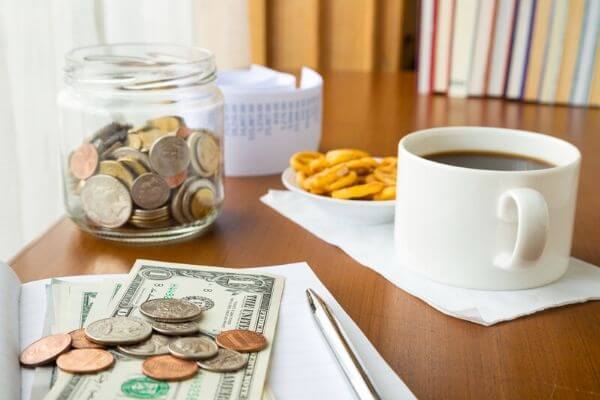 Free money is impossible to resist, which is why now there are all sorts of cash-back apps available on the web. But now you can make money instead of spending it with the best cash back apps available online.
There are plenty of cash back apps to choose from.
Try then all out and then stick with your favorites. Later on in the post, I will let you know my favorites.
***This list was updated November 2021***
With Rakuten, you can earn cash when shopping at over 2,500 retailers. This is a popular app for earning cash back on purchases.
Rakuten, formerly Ebates, offers cash back deals and coupons to their customers. Rakuten has the most comprehensive set of cashback apps in the market with its wide range of categories, discounts, and deals.
To start earning cash back, join the Rakuten community and download the browser extension.
Get Paid: Big Fat Check sent quarterly
Popularity: 4.8 stars out of 184K ratings
Sign Up Bonus: Earn your $40 reward when you make your first purchase through this link.
Ibotta can be used for grocery stores, drugstores, or online shopping. Once you accrue $20 in your account, you can transfer it to PayPal or Venmo or buy gift cards to selected retailers. To date, their customers have earned over $550 million in cash back!!
It is simple to get rewarded with cash back. Plus you don't have to worry about traditional paper coupons or promo codes. All for shopping at your favorite stores.
Just for signing up, they will give you a bonus when you use this link.
Ibotta rocks at bonus categories and offers. This is where your cash back can really add up fast. Typically, you can redeem an offer three separate times before it disappears from your account.
One of the newest features is to Pay with Ibotta where you earn even more cash back on your entire purchase.
Ibotta puts expiration dates on their offer; so, make sure you redeem it prior. You have one week to submit your receipt.
Get Paid: PayPal, Venmo, choice of gift cards
Popularity: 4.8 stars out of 1.3M ratings
Sign Up Bonus: Download the app for your chance to earn a $20 welcome bonus. Use this link to get started.
Here are my personal earnings with Ibotta…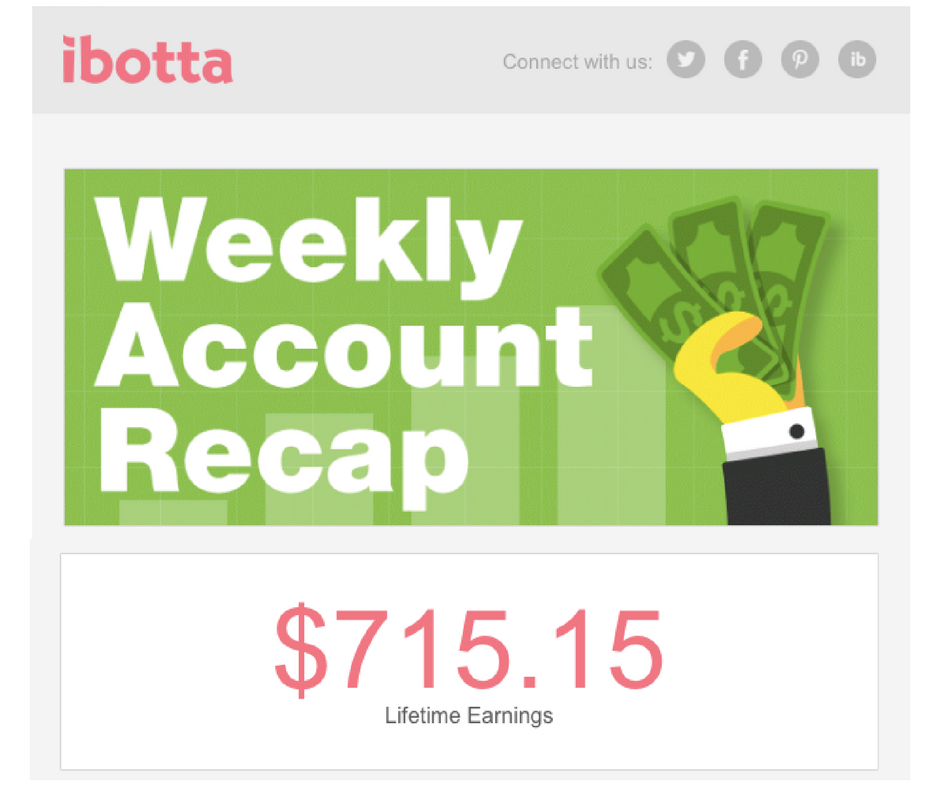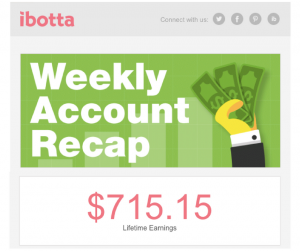 MyPoints is a rewards site that allows users to earn points for completing surveys, shopping online at specific stores, or even sharing content. MyPoints is a great way to stack your earnings.
The more you complete, the more money you can make with MyPoints!
Plus MyPoints offers cash back for shopping at certain stores. Earn up to 40% in cash back from stores like Target, Home Depot, Old Navy, and more!
MyPoints also features over 230 million members who have earned over $230M in the past year with 10 million new members joining each month!
Get Paid: Once you earn enough points, redeem for gift cards or PayPal.
Popularity: 4.3 stars out of 5K ratings
Sign Up Bonus: Earn a $10 Amazon Card with Your First Purchase when you use this link.
Earn a free gift code or digital gift card that can be sent to your email box immediately.
The more active you are on the app, the more you can earn. Earn bonuses to reach your reward goal.
By participating in free surveys and offers, you are able to earn points. There is also the option to earn by playing games or watching promotional videos.
Get Paid: No minimum payout.
Popularity: 4.3 stars out of 5K ratings
Sign Up Bonus: none
Shopkick is a free app that lets you earn rewards points when you shop in stores, just for walking into the store.
This includes any type of store including online purchases! It's also one of my favorites because they offer great deals on Amazon through their partnership with Amazon Pay.
The more points earned, the better your chances of getting free things or money off purchases!
Get Paid: Redeem your kicks for FREE gift cards!
Popularity: 4.6 stars out of 68K ratings
Sign Up Bonus: none
One of the reasons FetchRewards is becoming my favorite cash back app is because you get points for each receipt whether or not you bought a participating offer.
So, I know I am constantly adding to my receipt history and increasing my points.
Unlike other grocery rebate apps, you trade your points in for gift cards. There are so many participating retailers that you have plenty of choices and can pick your reward.
Another reason I like Fetch Rewards is I don't have to watch videos, click links, or unlock coupons before I shop. They give me savings for every participating product on my receipt just for scanning it!
Get Paid: Wide variety of gift cards
Popularity: 4.8 stars out of 369K ratings.
Sign Up Bonus: Use my referral code, N7KVX, during signup and you'll get 2,000 Fetch Points ($2.00 in points!) just for starting.
Dosh
There are tons of ways to earn cash back with these apps, but they all require some effort. Dosh is the best app for people who don't want to have to do anything extra or download any additional software.
Dosh is the best cash back app because it offers a wide range of rewards, including gift cards and airline miles. It's also easy to use and competitive in its pricing.
Dosh is a cash back app that can also be used as an "Amazon, Ebay and even Uber" alternative. Dosh gives you up to 10% of your shopping or shopping-related transactions each month for stores like WalMart, Target, Nike and more.
Get Paid: Transfer to your bank account, Venmo, Paypal or donate to charity.
Popularity: 4.7 stars out of 123K ratings.
Sign Up Bonus: none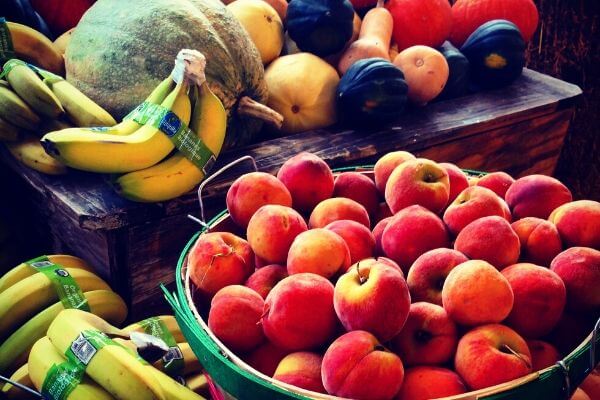 The HUGE benefit of CoinOut is you can get paid to shop at any retailer – not just grocery stores.
You don't need to find specific deals or watch videos to get started. Just shop and scan your receipt. Plus you can use the app for online shopping as well.
Receipts must be uploaded within 2 weeks of purchase. The amount earned is small each time, but quickly adds up the more receipts you scan.
Get Paid: Minimum of $10 to cash out through Paypal
Popularity: 4.7 stars out of 48K ratings.
Sign Up Bonus: Use my link to get a bonus just for signing up.
Checkout 51 can be used for grocery stores or drugstores.
Their offers are valid each week from Thursday-Wednesday. With new offers released each Thursday.
One of my favorite offers is the ones that let you claim up to 5 times. Many times, I like to pick up a couple extra for a small stockpile at home.
Get Paid: Once your account balance is over $20, they will mail you a check.
Popularity: 4.1 stars out of 4.98K ratings.
Sign Up Bonus: They don't offer a sign up bonus, but it is simple to get started today and start earning.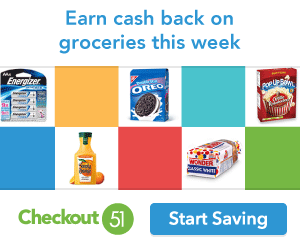 No more clipping coupons before you head to the grocery store. There are two different ways to save depending on where you shop.
The simplest method if you primary grocery store participates is to link your store loyalty card to your Coupons.com account. Then, at checkout, your digitally clipped coupons will come off your total before you pay.
When your grocery store doesn't offer a loyalty card, then you must submit a receipt after purchase.
With either method, you must clip the coupons to your account. Now, you don't have to rely on a printer or losing those pesky coupons. Save on the popular brands today!
Coupons.com offers cannot be used in conjunction with other digital or paper coupons!
Get Paid: During checkout with loyalty card or PayPal
Popularity: 4.7 stars out of 112K ratings.
Sign Up Bonus: None. Get started today.
In exchange for uploading pictures of receipts, you are participant in an exclusive opportunity for market research.
One of the reasons Receipt Hog is one of the best cash back apps for groceries is you can play the Hog Slot machine to win extra coins, an instant $100, or get your last shopping trip paid for. That is a huge bonus for your time!
This grocery rebate app has limited spaces available.
Get Paid: PayPal or Amazon gift cards
Popularity: 4.7 stars out of 86.2K ratings.
Sign Up Bonus: None offered. But, you can win big in this cash back app.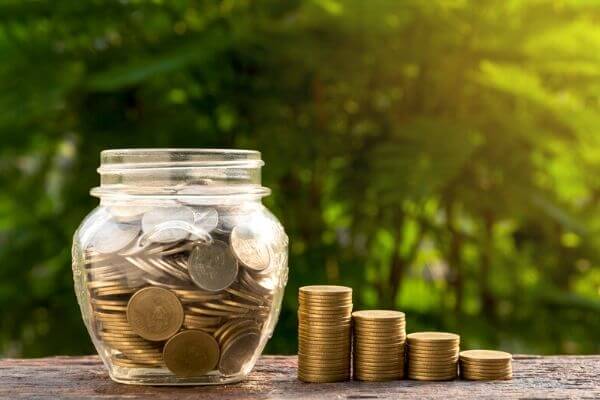 With this cash back app, you don't even have to spend money to collect coins. You can earn points for walking into stores or scanning products.
Submit your receipts for products purchased and get points. Plus earn cash back for any online purchases.
Get Paid: Exclusive discounts or Gift cards with Walmart, Best Buy, Amazon, Starbucks and Target
Popularity: 4.7 stars out of 54K ratings.
Sign Up Bonus: Get points toward a free gift card! Use referral code CARD269291 or download here.
With SavingStar, you link your savings card (Rite Aid or CVS) to your SavingStar account and the offers are automatically added to your balance. With the other stores, you must manually upload your receipts.
When you account balance is over $5, you can cash out and transfer the money to your PayPal account.
SavingStar offers cannot be used in conjunction with digital or paper coupons!
Get Paid: PayPal, your bank account, or gift cards when you reach $5 balance
Popularity: 4.1 stars out of 5.64K ratings.
Sign Up Bonus: None. Get started today.
How do you get cash back on groceries?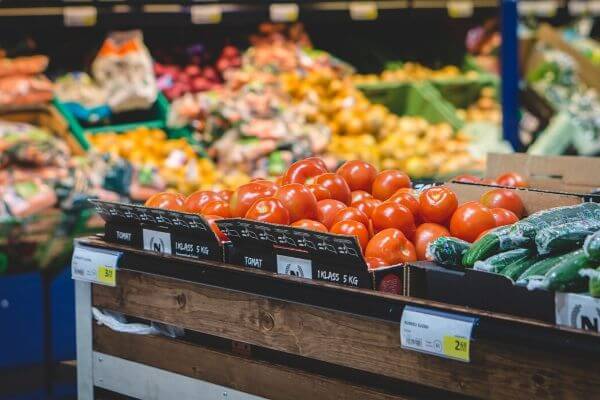 A cash back app only gives you money if your purchase qualifies for the company's offer. Some require you to upload receipts, while others don't.
For example, with Ibotta receive $0.50 on every qualifying receipt.
To maximize your savings, you want to focus on apps that have the most food advertisers on their apps giving the most deals.
How to Get Cash Back with Online Shopping?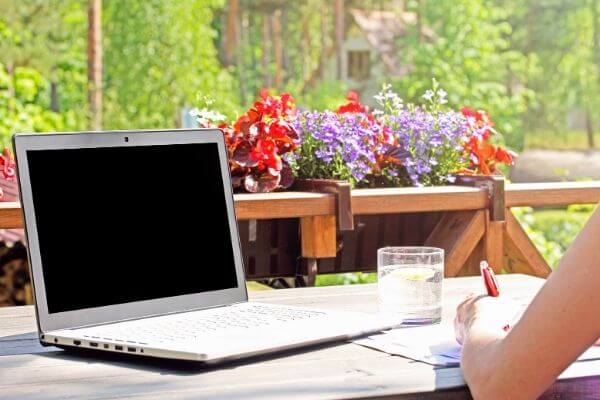 I can't just stop at cash back apps because you can earn money shopping online, too!
According to Statista, online shopping is will be a $4.8 TRILLION industry by 2021. And will continue to grow by leaps and bounds!
Personally, I love to shop online from the convenience of my own home and have packages delivered to my house. Plus getting paid to shop online is so super easy!! Here are the two I use the most often and recommend:
What is the best cash back app?
A cash back app allows you to earn money by spending it. The best cash back app is the one that fits your needs and lifestyle.
My favorite two best cash back apps are…
Why two? Can't you narrow it down to one?
I use Ibotta primarily for grocery store and Rakuten for online shopping.
Two totally different purposes, but both great at making and saving me money.
Which app gives best cash back?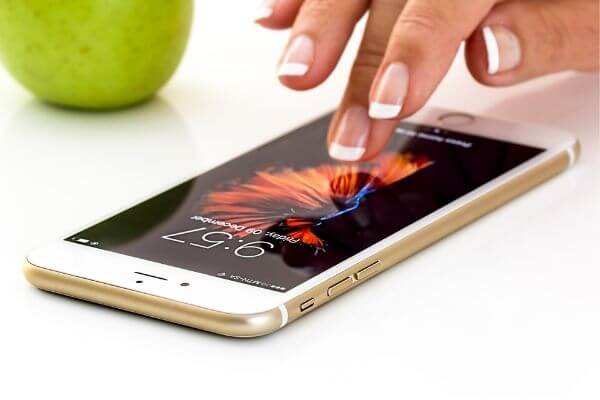 It depends on your grocery purchases and shopping habits.
(Remember I have earned over $1,400 in 4 years!)
However, there are plenty to choose from and more and more cash back apps for groceries starting up all the time.
Simple and easy ways to earn cash back from purchases you would already buy. It takes a couple of seconds to scan your receipt and redeem. Those small amounts quickly add up!
Which one is your favorite?
Save More with these Posts…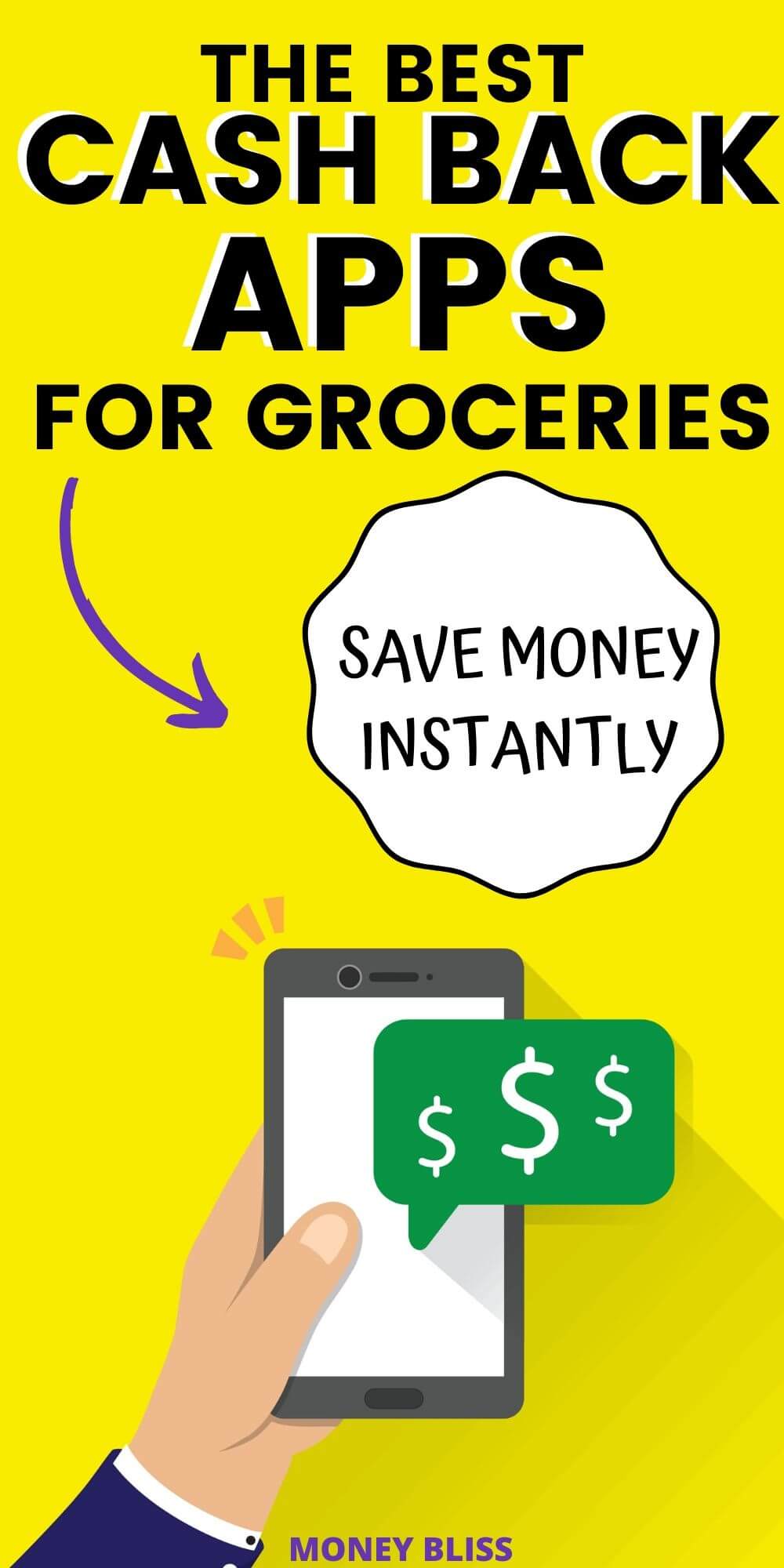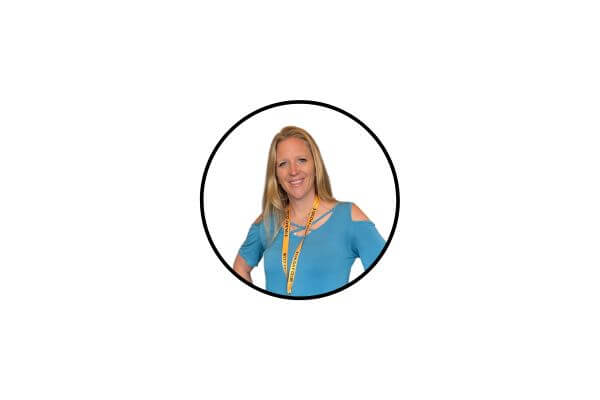 Did the post resonate with you?
More importantly, did I answer the questions you have about this topic? Let me know in the comments if I can help in some other way!
Your comments are not just welcomed; they're an integral part of our community. Let's continue the conversation and explore how these ideas align with your journey towards Money Bliss.