This post may contains affiliate links, which means I receive a small commission at no cost to you. Please read the full disclosure here.
Many of the cash back apps started in 2012. At first, many people thought they were a trend and weren't going to stay around. Or they were too good to be true. Either way, I figured why not; let's give them a try. I guess you could call me an early adopter.
Fast forward, I have earned over $1,400 in 4 years! That is $350 a year. Easy money!
How do cash back apps work? Simple.
Use the links below and download the app to your phone.
Create a login. Read through the "How to Use" this app or watch their quick video. (This is important because each is slightly different.) Scan your receipts after you shop.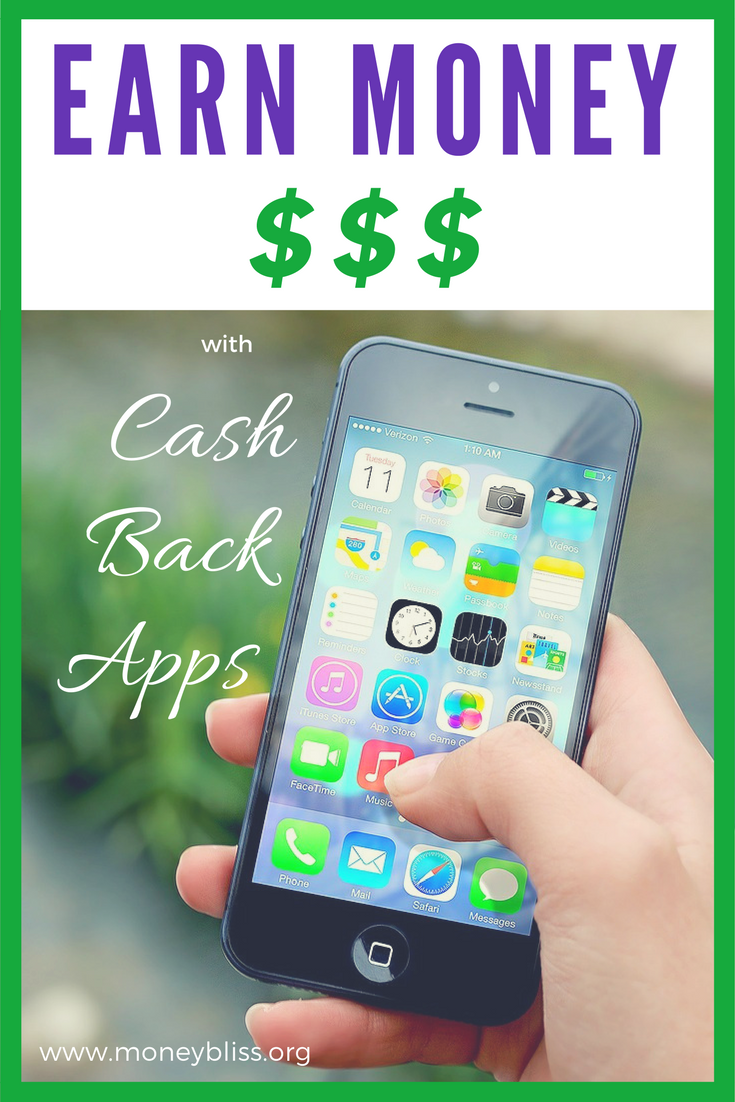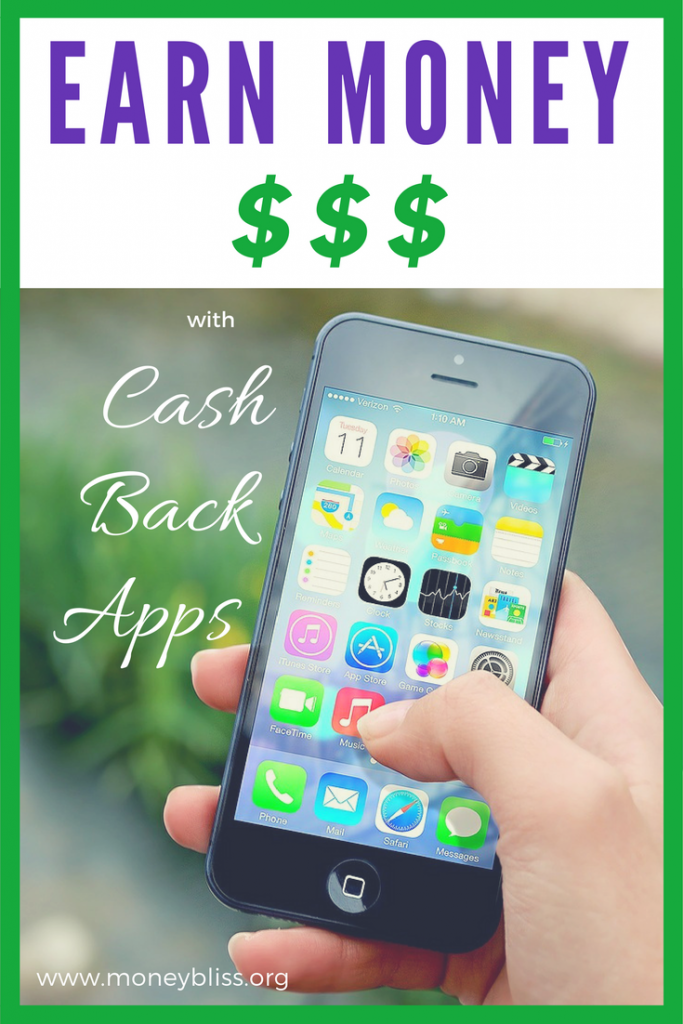 Earn Money with Cash Back Apps for Groceries
Ibotta can be used for grocery stores, drugstores or online shopping. Once you accrue $20 in your account, you can transfer it to PayPal or venmo or buy gift cards to selected retailers. Just for signing up, they will give you a bonus when you use this link.
Ibotta rocks at bonus categories and offers. This is where your cash back can really add up fast. Typically, you can redeem an offer three separate times before it disappears from your account. Ibotta puts expiration dates on their offer; so, make sure you redeem it prior. You have one week to submit your receipt.
Here are my personal earnings with Ibotta…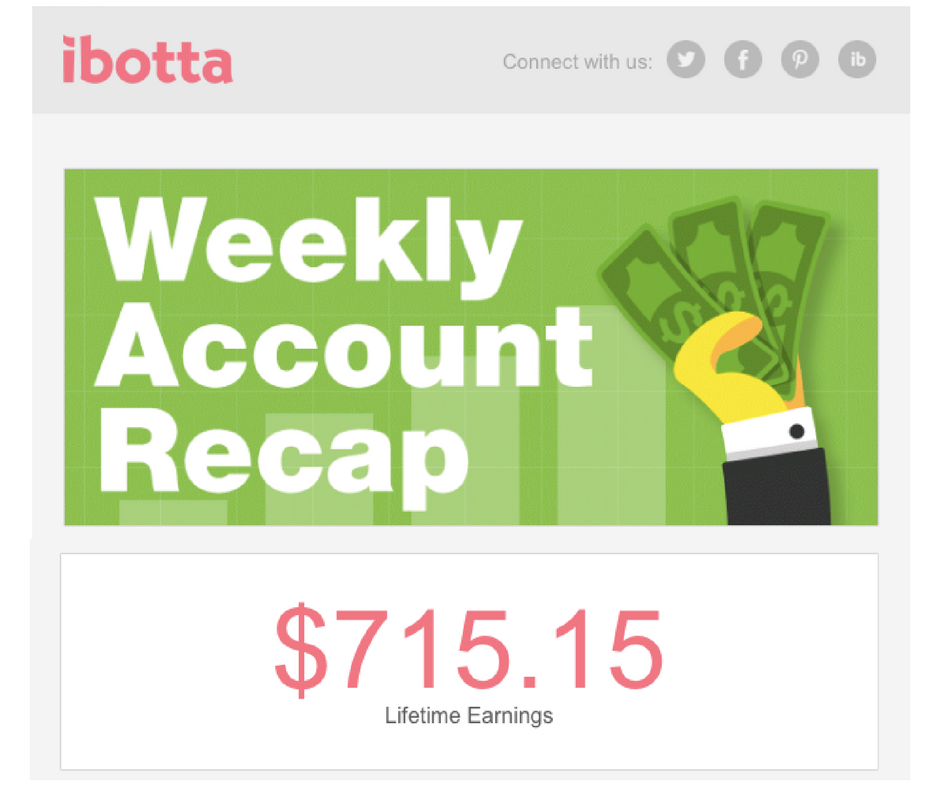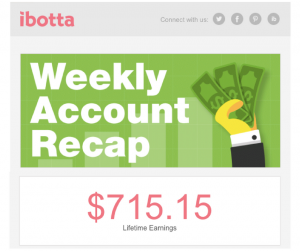 Checkout 51 can be used for grocery stores or drugstores. Their offers are valid each week from Thursday-Wednesday. With new offers released each Thursday. One of my favorite offers is the "Pick your own offer" – it is a selection of 5 fruits of veggies to redeem for 10-25 cents cash back. Once your account balance is over $20, they will mail you a check.
With Mobisave, you must select the offer before you checkout at the store. There is no minimum requirement to meet. You cash is directly transferred to your PayPal account. No waiting for cash back.
With SavingStar, you link your savings card (Rite Aid or CVS) to your SavingStar account and the offers are automatically added to your balance. With the other stores, you must manually upload your receipts. When you account balance is over $5, you can cash out and transfer the money to your PayPal account. SavingStar offers cannot be used in conjunction with digital or paper coupons!
BevRAGE is specifically for the 21 years and older crowd. Their deals range from wine, beer, spirits, and mixers. Some of their deals are for specific brands. Others are general link any 12 pack (and those general offers come available each month). Just for signing up, they will give you a $2 bonus when you redeem your first offer.
(Remember I have earned over $1,400 in 4 years!)
Simple and easy ways to earn cash back from purchases you would already buy. It takes a couple of seconds to scan your receipt and redeem. Those small amounts quickly add up! I can't just stop at cash back apps because you can earn money shopping online, too!
Online Shopping Cash Back
According to Forrester Research Inc, online shopping is a $335 billion dollar business (in 2015) and continues to grow by leaps and bounds! To be specific, by an average 9.32% annual rate through 2020. Personally, I love to shop online from the convenience of my own home and have packages delivered to my house. Plus you can get paid to shop online!! Here are the two I use the most often and recommend:
Related Posts…
Almost There!
Learn the basics needed to change your financial future forever.
This will be the best choice you have made for yourself.
START YOUR PATH TO MONEY BLISS