20 [Awesome] Boys Easter Basket Ideas
Inside: Looking for some great Easter basket ideas for boys? Our list has you covered! They will love these easter gifts for guys.
Easter is just around the corner, and if you're like most parents, you're probably scrambling to put together Easter baskets for your kids.
If you're looking for some inspiration, we've got you covered with 20 awesome boys Easter basket ideas that are sure to please any little guy.
From action-packed toys and games to sweet treats and everything in between, these ideas have something for everyone.
So what are you waiting for? Get started on your Easter shopping today!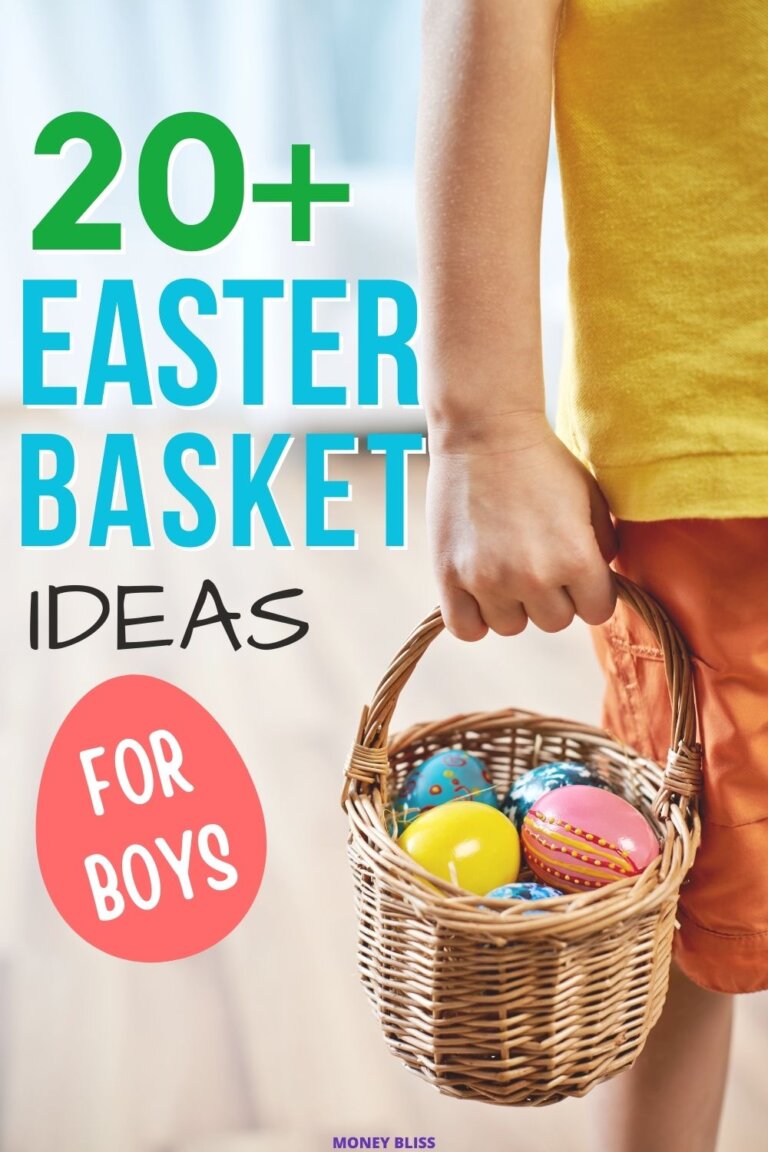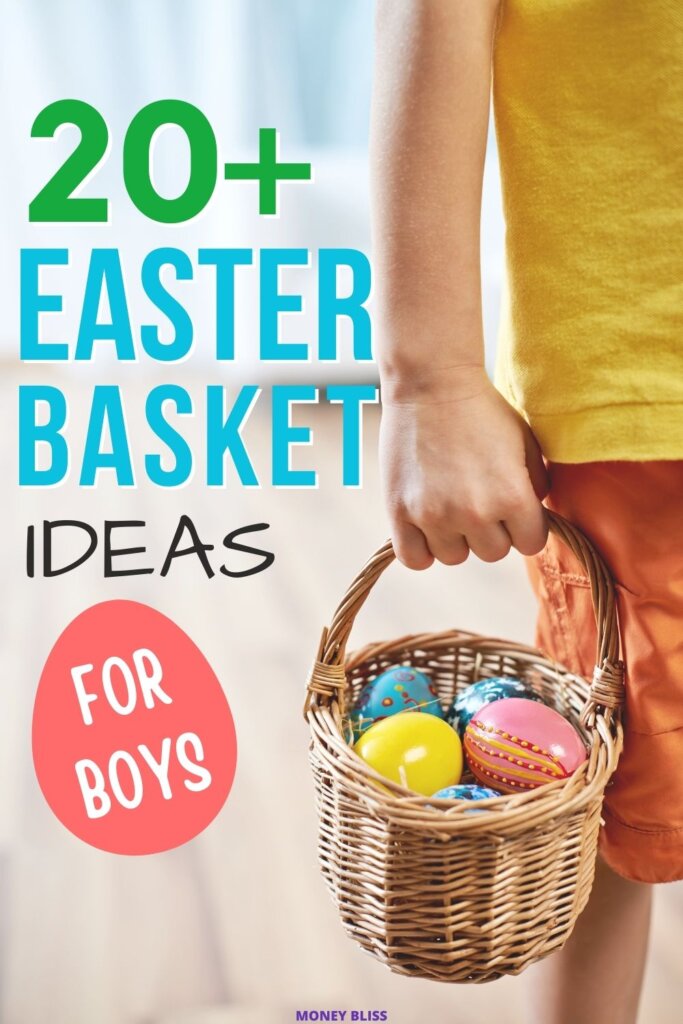 What do boys like for Easter?
Your boy is likely curious, (very) messy, and probably not thrilled about the idea of matching Easter outfits.
Depending on the age will depend on what boys like for Easter:
Toddler: think of Easter activity sets with plush stuffed animals.
5-7 year olds: a variety of gifts like Lego sets, slime kits, and games are a hit
8-11 year olds: graphic novels and sports gear is always a great choice.
Teens: remember, this age group is too cool, so add in jelly beans, their favorite t-shirt, and a creative coupon book.
What do you put in a boy's Easter basket?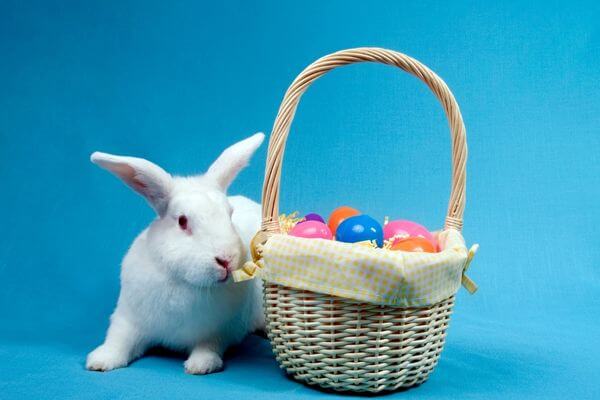 This post may contain affiliate links, which helps us to continue providing relevant content and we receive a small commission at no cost to you. As an Amazon Associate, I earn from qualifying purchases. Please read the full disclosure here.
You can either put together an Easter basket on a theme.
Or you could use this fun method of including these items:
Plastic eggs filled with candy or small toys
A fun toy
Something to read
Something to wear
This way you can personalize the basket to the little guy in your life.
awesome Easter basket ideas for boys
If you are looking for some inspiration for what to put in your little guy's Easter basket this year, look no further!
This is where you will find Easter basket ideas for teens.
We have gathered together 20 of the most awesome Easter basket ideas for boys.
Star Wars Easter Basket
Ingredients needed to make a Star Wars Easter Basket include:
Star Wars-themed gift baskets
Lego Set
Action figures
Mini light sabers
Additionally, it would be great to add some decorations to the basket such as Star Wars-themed ribbon, stuffed animals, and mini flags.
Slime Easter Basket
This is a great activity for boys. It can be used for making slime animals, slime balls, and slime gobs.
It is also a great way to teach children about science.
Mega Hand STEM Experiment Kit
Build-your-own robotic hand designed to provide tweens with a fun and educational project.
works like the arms of an octopus, with a flexible soft design that can pick up almost any object. When you pull the trigger, it activates the mechanisms that make the claw work.
To complete the basket, add pull-back vehicles and kinetic sand eggs to provide hours of fun.
Sports Helmet Basket
Do you have a sports player in your house? Then, fill up his new helmet filled with Easter goodies!
Great way to gift something you need to buy anyway!
Perfect for your baseball, football, or skateboard fan!
Kindle Paperwhite for Kids
This is something we have purchased before for our kids.
It is such a hit!!
We prefer the paperwhite version over the Kindle Kids.
Tackle Box Basket
Many boys love to fish and hunt.
What better way to show your love for the outdoors than to give them a tackle box filled with the necessary tools to have fun?
Find more ideas on nature gifts for kids.
There are many different options for Easter baskets, and any boy would love one of these.
Game Easter Basket
Whether you're giving a basket to a young boy or a teen, there are plenty of great card games or board games out there.
Personally, I am amazed at the creativity of these games! They are truly geared toward today's children and teens.
Check out the latest games! Amazon has the best selection!
Marvel-themed Easter baskets
Marvel has become one of the most popular comic book franchises in history.
With movies coming out on a regular basis, it's no surprise that there are a lot of great Marvel-themed gifts out there.
Whether you're looking for a toy, a video game, or just a fun gift, these baskets are sure to please!
Nintendo Switch
With its powerful hardware and a vast library of games, the Nintendo Switch can provide hours of entertainment right at your fingertips.
It features both a powerful home console and a portable device, so you can access your games from any location.
Already have a Nintendo Switch, find plenty of games here.
Ultimate Flying Disc
This Easter, give your son the ultimate Easter basket experience by giving him a LED flying frisbee. Not only will he have a blast playing with it, but he'll also get a good workout.
Flying discs are a great way to get your son and his friends moving, and they're also a lot of fun.
Shape Shifting Box
The patented, award-winning Shashibo fidget box features 36 rare earth magnets for an innovative design that transforms into over 70 shapes.
Unlike other puzzle box toys that turn out disappointing and boring, this one will be filled with hours of fun!
Playfoam Fidget Toy & Sensory Toys
Easter baskets are perfect for boys because they love to explore new things.
You can also add some fun sensory toys like Playfoam that never dries out! Just shape it however you like, then squash it back down and start all over again.
Under Armour Clothes
This is one of the hottest brands for guys.
Under Armour clothes are so cool because they are made of synthetic materials that are wind and water resistant.
This means that they can be wornand keep you dry.
Kids love all things UA!
Sports Themed Easter Basket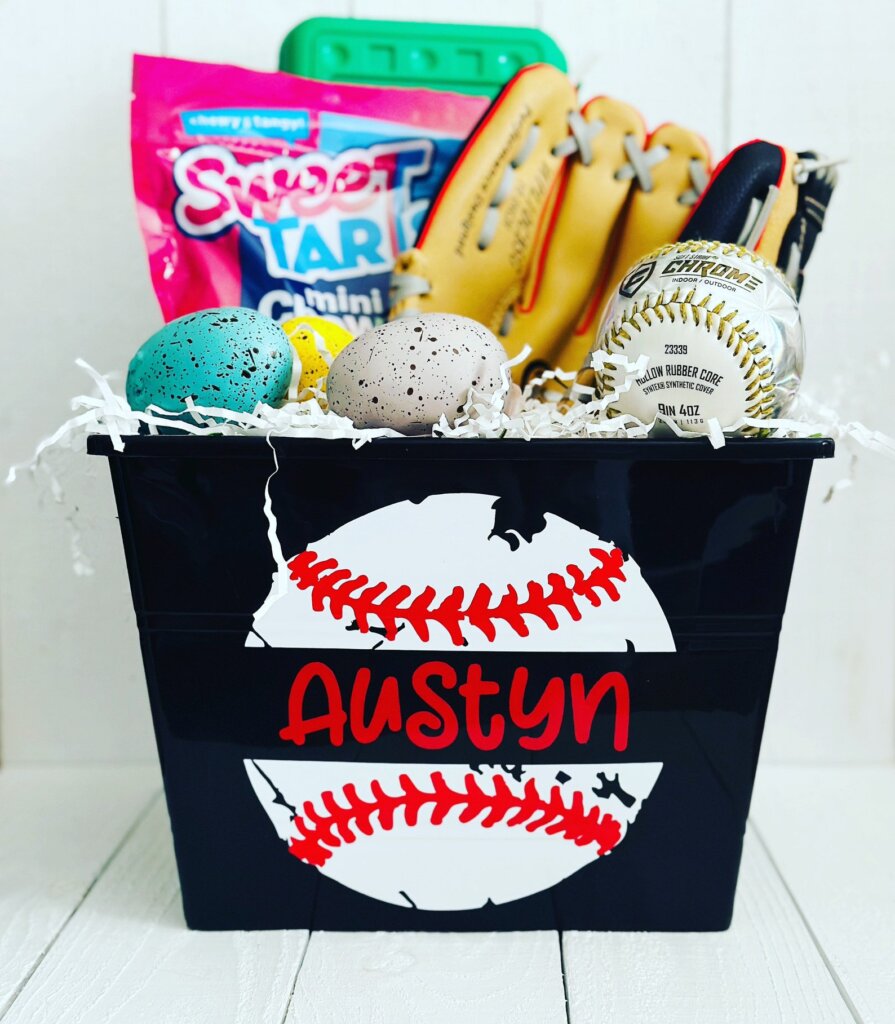 There are many sports themed Easter baskets that are perfect for boys.
You can stuff this adorable basket with balls, a baseball glove, and candy.
Sports themed Easter baskets are a great way to show your son how much you love and appreciate him.
Treasure Hunters
The Treasure Hunters basket is an awesome Easter basket idea for boys because it contains all the books in the Treasure Hunters series, written by renowned author James Patterson.
This basket provides an exciting mix of adventure and mystery that is sure to captivate tweens and keep them engaged in reading.
The books in the series follow a group of siblings as they travel the world in search of hidden treasure, encountering all manner of thrilling challenges along the way. This series also teaches valuable lessons about courage, family, and friendship, which makes it a great choice for young readers.
LEGO Creator 3-in-1 White Rabbit
The LEGO Creator 3-in-1 White Rabbit is a great Easter basket idea for boys because they can enjoy building the 258-piece rabbit, complete with a carrot!
Plus, the set is compact, making it easy to stow away for later use. Not to mention, it's perfect for the Easter season, with its cute bunny and carrot design.
So, your little one can have fun building with their LEGO set and then decorate their room with the finished product!
NERF Vortex
This is the ultimate gift!
Highly popular throwing toy for all ages!
Plus it makes a high-pitched whistle when it flies through the air!
Adorable Bunny Stuffed Animal
Every little boy and toddler needs a stuffed animal in their lives.
This soft plush stuffed bunny is too cute to pass up!
Orange Carrot Teething Toy
For our infants and toddlers, this teether is perfect for little hands.
Candy Box Easter Basket
You have to include candy and snacks right?
Every boy will love a candy box – even though the parents may not be as keen on the idea.
FAQ
Which Easter Basket Gift Set will you Choose?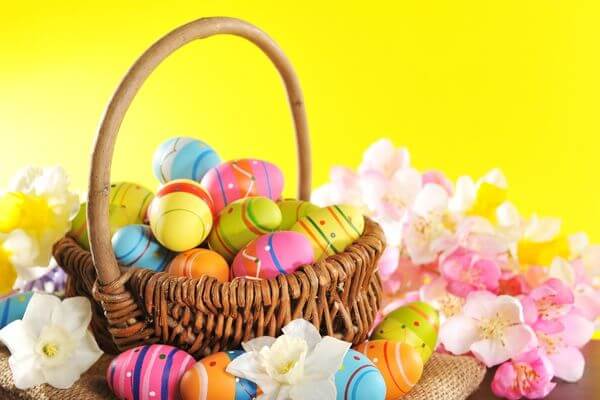 Easter is a great time to celebrate Easter baskets for boys.
Our list of 20 fantastic options has everything from slime to sports gear to games!
Don't forget ideas for Easter basket ideas for girls!
Now that Easter is just around the corner, so it's time to start shopping for what to put in those baskets!
If you're stuck on ideas, be sure to check out our list. We've got 20 great options that any boy is sure to love.
Oh, and don't forget those Easter basket stuffers!
So what are you waiting for? Get shopping!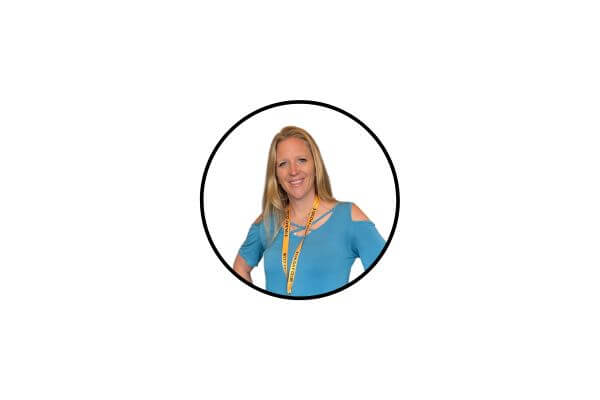 Did the post resonate with you?
More importantly, did I answer the questions you have about this topic? Let me know in the comments if I can help in some other way!
Your comments are not just welcomed; they're an integral part of our community. Let's continue the conversation and explore how these ideas align with your journey towards Money Bliss.