This post may contains affiliate links, which means I receive a small commission at no cost to you. Please read the full disclosure here.
Calling all bloggers and business owners!
Black Friday and Cyber Monday is a great time to level up your business and save money.
Sign up below and I will email you the best Black Friday and Cyber Monday deals as they are announced.
This money saving tip can help you grow your business to the next level.
The following companies typically have some type of Black Friday or Cyber Monday deals: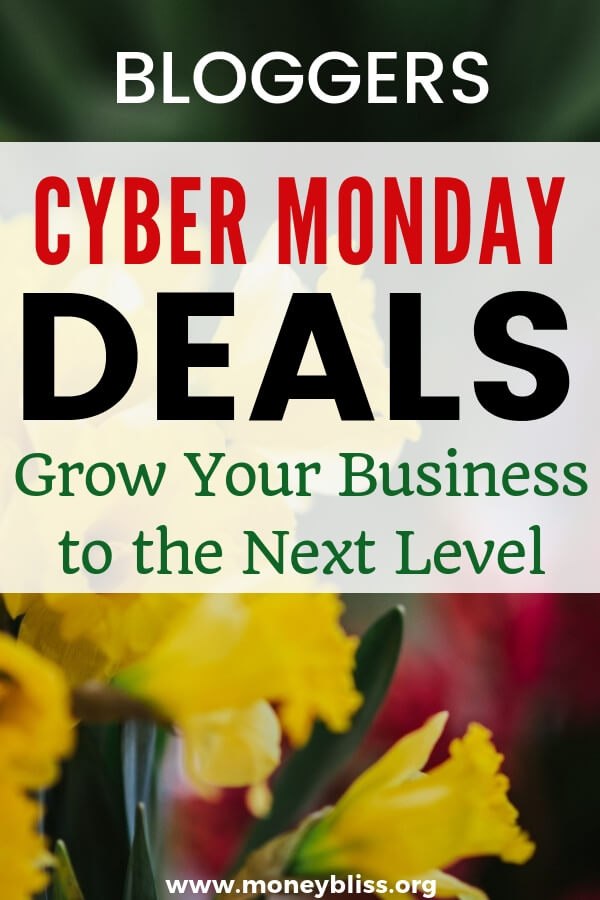 Money Bliss Biz Tips!
---
Interested in growing your business, earning more income while living life to the fullest?
---
Enter your email address to get our Biz Tips to your inbox.