Want a Great Gift? My Honest Review of Bitsbox
This post may contain affiliate links, which helps us to continue providing relevant content and we receive a small commission at no cost to you. As an Amazon Associate, I earn from qualifying purchases. Please read the full disclosure here.
---
In case you didn't know, coding is the wave of the future.
For our kids, coding will be a basic skill like reading and writing was for us growing up.
Coding is something kids need to know. Actually they must know.
Believe me… I dragged my feet as long as I could on allowing screen time and digital access to the laptop. Once my 1st grader came home from school and told me that he coded the story he wrote, I knew I had to change my tune. They love any STEM related activities!
As a mom, I want my kids to spend their screen time on activities that are going to be most beneficial to them.
A Bitsbox subscription might be exactly what you are looking for!
Also, in my previous post, I talked about how experiences make better gifts. This is just one example of how you can turn a gift into an awesome experience!
In exchange for this review, I did receive a Bitsbox as a free product. Plus another one to giveaway to my readers. My opinions are 100% my own. As always, I wouldn't review something I don't believe in.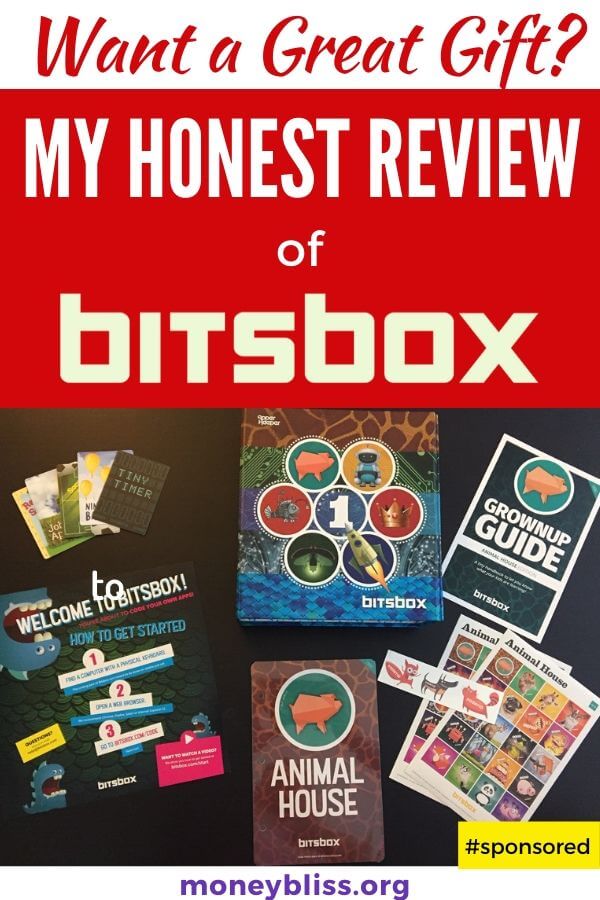 What is a Bitsbox?
Bitsbox is a learning system that teaches real coding. The company has mastered how to take complicated coding into the basics that kids can learn and comprehend. And made it super fun and engaging way to learn!
Bitsbox is a crazy-fun subscription box that teaches kids how to code!
No experience necessary—beginners welcome!
Perfect for curious kids ages 6 to 12 years old.
New projects arrive every month.
Each box introduces a new computer science concept.
Kids build apps on the Bitsbox website; the apps they build work on any mobile device!
Kids learn a new computer science concept every month. That means that kids learn the skills that will allow them to build their own games from scratch!
Bitsbox has been voted the #1 STEM box for kids.
If you don't want to miss out, use the unique coupon code BLISS and it's good for $20 off any subscription purchase of $50+. The coupon is only valid November 10-23, 2019.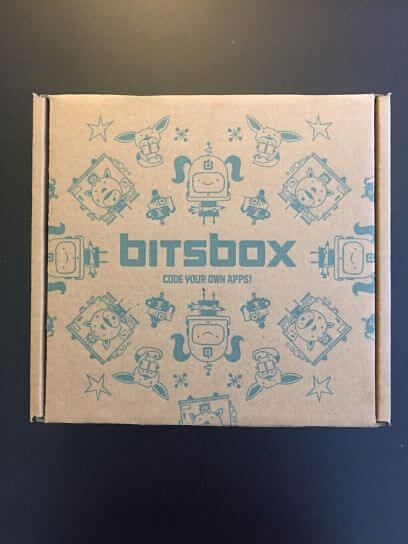 Advantages of Bitsbox
In all honestly, the advantages of Bitsbox completely outweigh the negative. Plus it is a cost effective way for your kids to learn to code. Also, who doesn't like to hear their kids giggling with the apps they have created?!?!
Just remember…this is my honest Bitsbox review! A company I have watched from their early start~
Multiple Kids Can Access
This was the one thing that held me back from getting a Bitsbox subscription for a long time.
I thought only one kid would have access to the Bitsbox platform. Thankfully, I was so wrong!!
More than one kid can access the platform, but you only have one copy of the tracking sheets to check their progress. That isn't a concern in our house. My kids keep track of what they have done and know their favorite apps to code.
Side Note – To make things easier and "fair," you can always get the first Basic Bitsbox for every kid that comes with the cool binder to keep everything sorted. Then, switch to a digital subscription for a digital download. Simple money saving tip!
Adults Don't Need a Coding Background
Thank goodness!
You don't have to be a digital whiz to get your kid started with Bitsbox. Actually in reality, you will probably learn a coding lesson or two by watching them.
More than likely, the kids have the basic skills from school to know exactly what to do without your help. Thank goodness!
Continued Access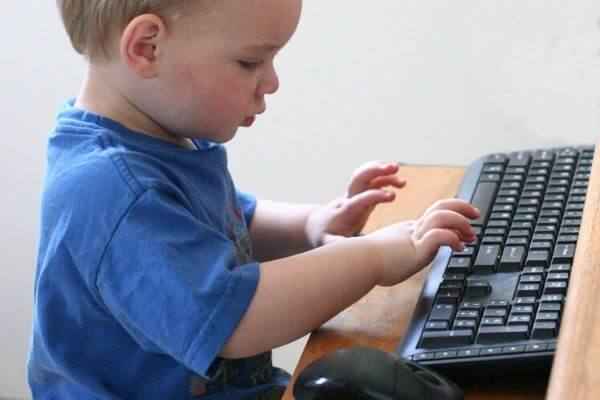 Yeah!!
One of the biggest bummers is to lose access to something after your subscription is over.
Thankfully with Bitsbox, you have access to the learning apps and projects you have. You just won't get any additional content.
However, this is great! Because you can pick up your subscription once summer starts again or during longer school breaks.
Learning Without Realizing It
This is key.
My kids truly believe their Bitsbox time is game time. They have NO idea how much they are learning! The skills they are acquiring can be transferred to many other areas of their life.
Skills they are learning:
Reading
Writing
Keyboarding
Patience
Problem Solving
Persistence
Coding is a Must Know
If coding is a needed skill for the next generation, then you might as well do it in a fun and engaging environment!
This is a skill that many corporations are changing their tune and saving families lots of money. The big dogs – Google and Microsoft – are more interested in potential employees with a computer certifications rather than a college degree. Yep, it is true!
Then, the debate of who should pay for college and how to find scholarships goes to the wayside for our future generations.
And you can jumpstart their coding education with Bitsbox for a fraction of the price!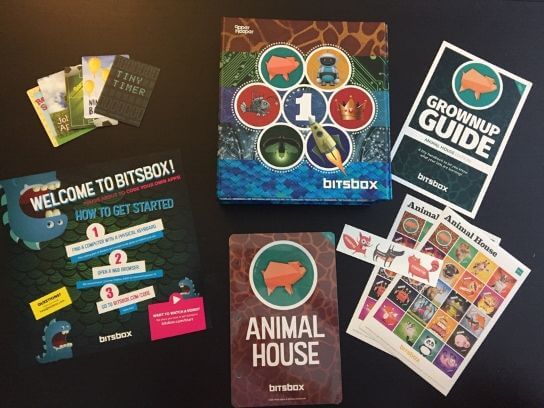 If you don't want to miss out, use the unique coupon code BLISS and it's good for $20 off any subscription purchase of $50+. The coupon is only valid November 10-23, 2019.
Hours of Fun
I've never been a fan of plopping the kids in front of the TV or iPad for digital screen time. In fact, we limit digital screen time and access to a bare minimum.
When I received the Bitsbox to review, we got hammered with snow and cold weather. Bitsbox was a lifesaver! The kids had hours of fun!
Given the fact they were learning without realizing it (already outlined those things above), I was okay to allow a more digital screen time than normal.
Cheaper Than After School Programs
Let's be honest…most after school programs cost at least $10 an hour or over $100 for a 2 month program. The current price of a Basic Bitsbox is $24.95-29.95.
Doing a little math, a Bitsbox subscription would pay for itself in less than 2-3 hours and is way less than a 2 month program at school.
Plus they have unlimited access to the platform for hours of learning and fun!
Able to Pause Subscription
There are certain times of year that our Bitsbox subscription would go unused due to life, sports, and vacations.
You can pause your subscription at any time and pick up right where you left off.
Great win for fun learning!
One Single Drawback:
My main drawback of Bitsbox is you have to use it on a computer. For the program to work at its best capacity, it needs a physical keyboard. Since each kid doesn't have their own laptop, it puts a strain on time each person can access our one laptop.
My kids LOVE to code together, but that only happens when they both can access multiple laptops at the same time.
Overall – My Honest Bitsbox Review
Personally, we have completely enjoyed our Bitsbox!
It has brought hours of learning into our house. We have dedicated one afternoon a week as a Bitsbox learning session. The kids look forward to it. Then, I don't have to be pestered with questions all the time about when they can do Bitsbox (even though they still ask).
A Bitsbox subscription makes a terrific gift! Specifically a gift that is an experience!
It checks all of the boxes in our house to quality as a great gift idea!
My Bitsbox review is completely honest and true! Plus we will be planning to continue our subscription.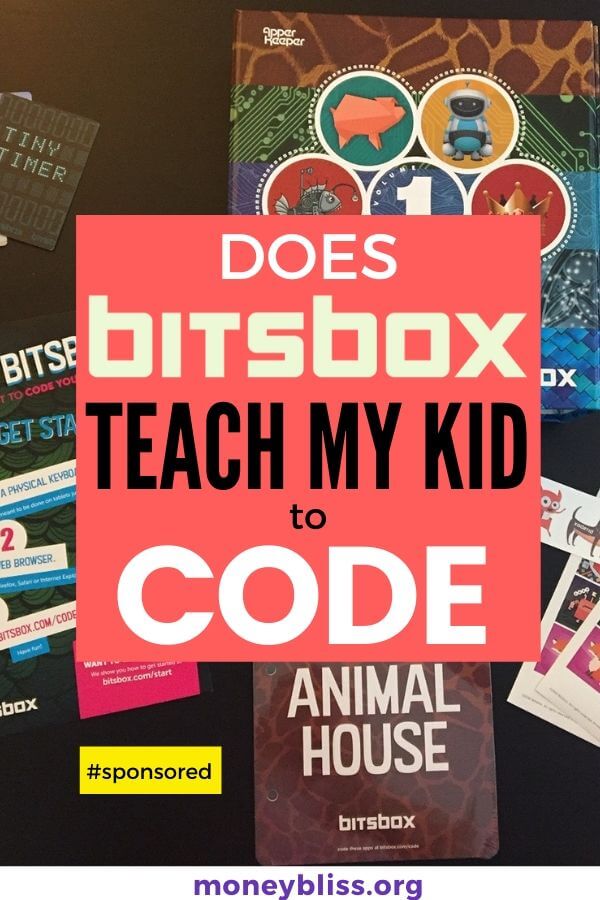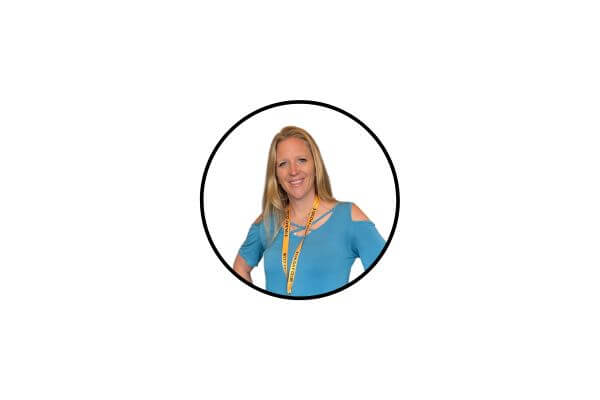 Did the post resonate with you?
More importantly, did I answer the questions you have about this topic? Let me know in the comments if I can help in some other way!
Your comments are not just welcomed; they're an integral part of our community. Let's continue the conversation and explore how these ideas align with your journey towards Money Bliss.