This post may contains affiliate links, which means I receive a small commission at no cost to you. Please read the full disclosure here.
Summer is a time for fun! Summer is a time to relax!
But, as moms, we know the dreaded sentence is coming…
"Mom, I'm bored."
So many times, I want to look at my kids and say "Seriously, how are you bored? You are blessed. They are games to play, books to read, the outdoors to explore, crafts to dig into. Seriously, bored?"
No matter what I do there will always be moments, so the best thing I can do is to be prepared.
I need a list of summer activities for kids. The best ideas on activities to do in summer vacation. Honestly, I need a cheatsheet of things to do with my kids. Bonus – if they are free activities for kids!!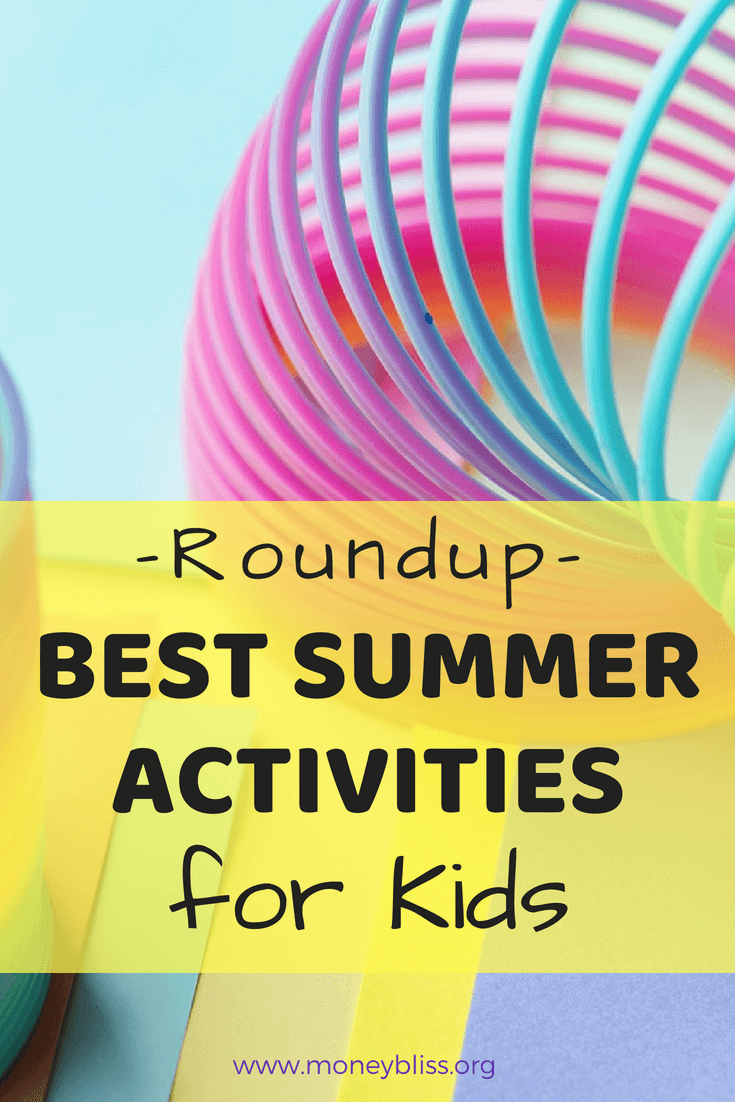 Since everyone is spread out in different climates and areas, I gathered some of the best ideas of summer activities for kids around the web. Specifically ideas that are simple, frugal, and easy to implement!
Glitter, Inc – How to Make 3-Ingredient Glitter Slime
Slime is ruling the world of kids! I am yet to meet a kid who doesn't get giddy when slime makes an appearance. Now, to make things simple, stores are starting to sell Slime Kits. However, Glitter Inc teaches you exactly how to make it each and every time. Time for slime!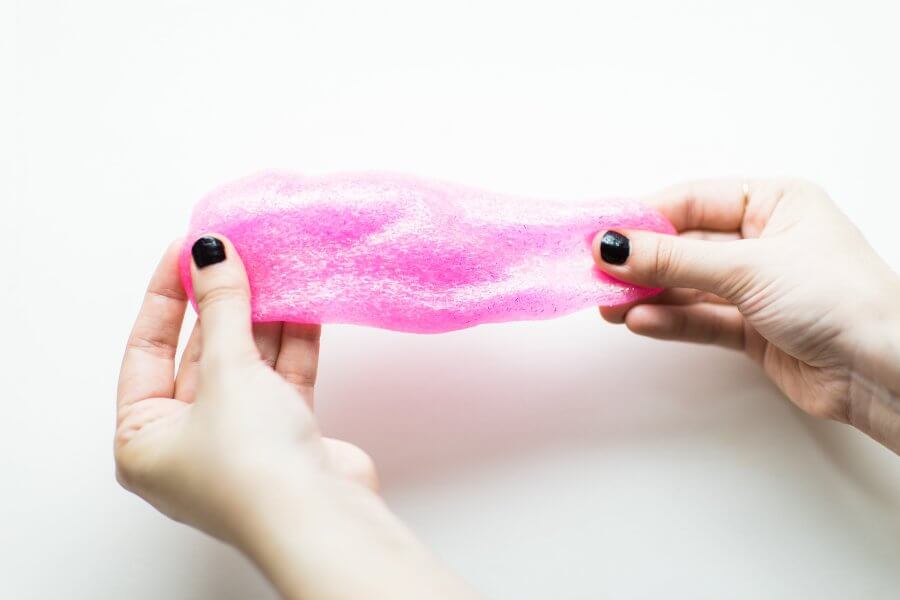 The Salty Mamas – 10 Outdoor Toys for Kids
These mamas speak my language. Part of the reason I love summer is because it is warm out and a change from the winter season. It is a time for kids to explore and wander. However, with our current society trends, it is harder and harder for kids to think creatively, independently, and outside the box. So, this list can help jumpstart your kids to play by themselves and you get a few moments to pick up the hottest best-selling book.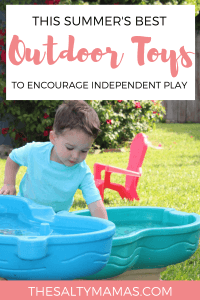 Blue & Hazel – Finally, the perfect play kitchen made from junk
Seriously, this is genius! As much as we don't want to admit it, kids are always much more entertained with paper and cardboard. Who needs a beautiful outdoor play sets like these?!?! Liz's creativity is off the charts!! I can't wait to see what my kids come up with for their play "junk" kitchen.
Money Bliss – Teach Kids About Money Over the Summer
Too many times we are in a hurry to stop and help our children learn the reasons for our answers. The summertime is a perfect time to let kid learn about money while planning their favorite summer activities. With this roundup of the best summer activities from kids, you have a great place to start making your summer bucket lists.
Tackling Our Debt – 21 Fun Inexpensive Family Summer Activities
Family time is precious. The days are so long, yet the years are so short. I love the family activities put together by Tackling Our Debt. Thanks to the social media feeds, we truly believe it takes money to have any fun as a family. However with these ideas, you can create lifelong family memories without breaking the bank. Just remember, to print those photos to enjoy those memories.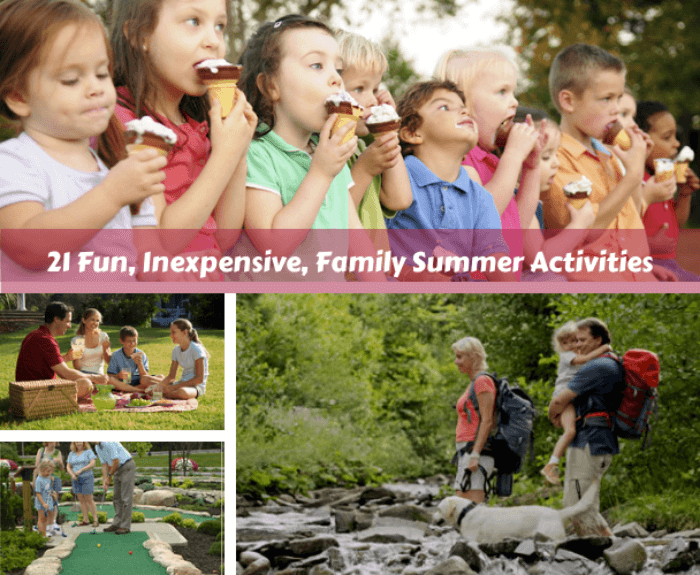 Sharing My Favorites – 300 Summer Activities for Kids To Do When They are Bored
Slam dunk here! This list can keep every kid busy when they say that dreaded word…B-O-R-E-D!! Challenge your children to finish the whole list. Thanks to Andrea you will have kids busy for days with this slew of activities!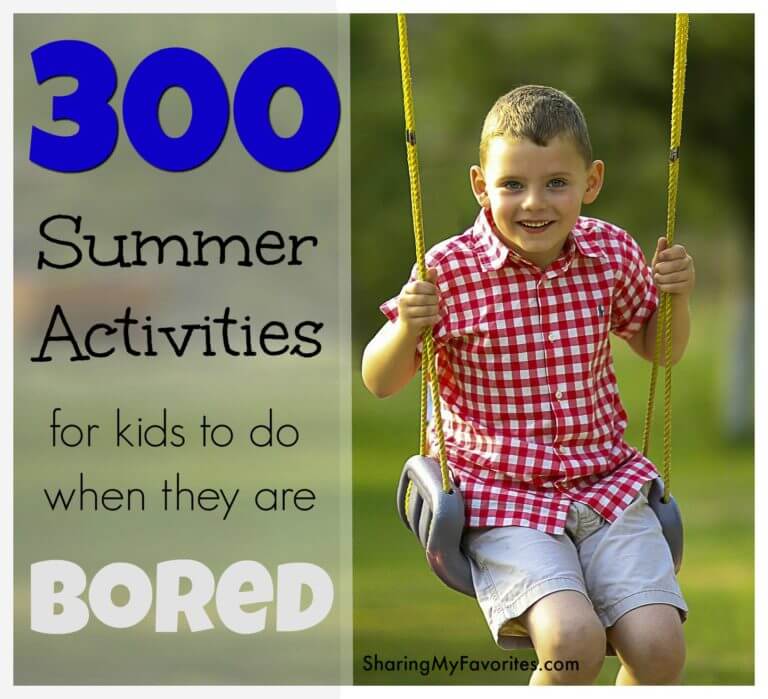 What are your favorite ways to entertain kids in the summer? Did we miss your favorite summer activities with kids?