Best Debt Apps To Payoff DEBT
This post may contain affiliate links, which helps us to continue providing relevant content and we receive a small commission at no cost to you. As an Amazon Associate, I earn from qualifying purchases. Please read the full disclosure here.
---
D-E-B-T! In my view, CASH FLOW KILLER.
Seriously, debt can hold your life hostage. It is overwhelming! The stress. The worry.
The overall concern of how to make ends meet. Debt can rule your life…
The goal is to figure out how to get out of debt and stay out of debt!
Once you to pay off debt, then you live life D-E-B-T F-R-E-E!!
And you are probably thinking, "yes paying off debt would be fabulous. Isn't that why I click on this post to find a debt tracker?"
In this post, you will learn what is the best app for paying off debt. But, more importantly, find the money mindset and the best debt pay off app to payoff debt once and for all.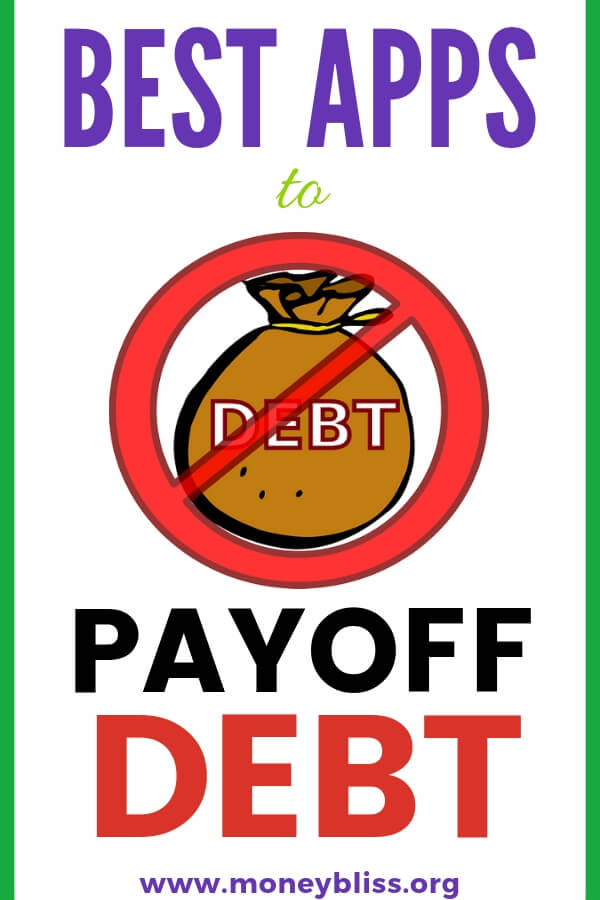 Why a Pay off Debt App is Important?
The amount of debt lingering over each and every household is large and more importantly stressful.
Total debt has risen to over $14.95 Trillion for American households as of mid 2021. Yes, that is a "t" on that word.
Numerically written out…
$14,950,000,000,000,000,000
Are you able to wrap your head around that number? Personally, I haven't.
In addition, the total household debt is rising each consecutive quarter for the last 21 quarters (more than four years).
Even though, there is that much debt in society. It doesn't mean that debt should be normal.
We have become accustomed as debt being an okay method payment. And that is NOT okay!
You need a debt payoff planner in your life.
Speaking from personal experience, paying off our debt was the best thing we did for our long term financial picture. There is no way we would be without creating a debt payoff plan.
Yes, getting out of debt is possible. I paid off debt and you can too.
Read about why we wanted to be debt free and how we paid off $53,000 in debt in one year.
Thankfully there are some awesome debt management apps on the market to solve your debt problem.
Are you ready to kick the cash flow killer – DEBT – in 2021?
Thankful for Debt Management Software
When we paid off our debt, smartphone apps were not popular and excel spreadsheets were complicated for the average Joe.
Everything was done with paper and pencil or maybe an attempt to upgrade to an Excel Spreadsheet. It was grueling trying to figure out which scenario is best – debt snowball vs. debt avalanche.
Trying to figure out a payoff debt was more complicated and when you found one, it was probably the best guess debt free date.
Today, it is much, much easier!
There are a TON of apps to help with debt, but also to motivate you through the process. The debt apps make the process so much easier.
Make sure to pick out your favorite debt management app to stay on track.
So, then all you have to do is pay your debt off and live the life you want to live!
Now, which ones made the best debt apps list?
Did you know paying off debt is not the first step in the Money Bliss Steps to Financial Freedom?!?!
Say what? Many people are surprised to learn that paying off debt shouldn't happen first. In fact, you can jump in on the debate of save money or pay off debt and learn the right answer for yourself.

3 Typical Ways to Payoff Your Debt
There are three common ways to pay off your debt. For two of them, you can find debt free success stories. While the third option is left searching for more answers.
1. Debt Snowball
The debt snowball is the most commonly heard of term (credit to Dave Ramsey). Start with your smallest debt and keep rolling down this list until you hit the largest debt.
With the debt snowball, no attention is paid to the interest rate.
Once you pay off your smallest debt, you roll that payment to your next smallest debt.
Everything is about momentum with the debt snowball. This method to payoff debt is great for someone who needs the motivation to stay on track.
Must Reads on Debt Snowball:
2. Debt Avalanche
The debt avalanche method is more sophisticated of a concept, but not challenging to pay off debt that way. Plus you can save thousands of dollars in the process by choosing this method.
With the debt avalanche, you start with the highest interest rate and work down the list to the smallest interest rate.
Momentum can be stalled if one of your largest debts also has the highest interest rate, but then you don't have to pay it off at the very end either. While it will take time to pay off the largest debt first, it may save you thousands of dollars in the end.
3. Throwing Money at Debt
The goal is to pay off debt.
However, one of the most common mistakes people make when paying off debt is just throwing money at this debt and that debt here and there.
There is no method to the madness. There is no plan of attack.
You need to create a strategic debt management plan that is tailored to your personal situation. So, then you can pay off your debt and move on with life.
Also, make sure you don't make one of these common debt payoff mistakes!
When choosing a debt payoff planner you want to be able to compare various methods to see what would work best for your situation.
Find a full explanation of debt snowball vs. debt avalanche.
How to Get a Debt Management App to Work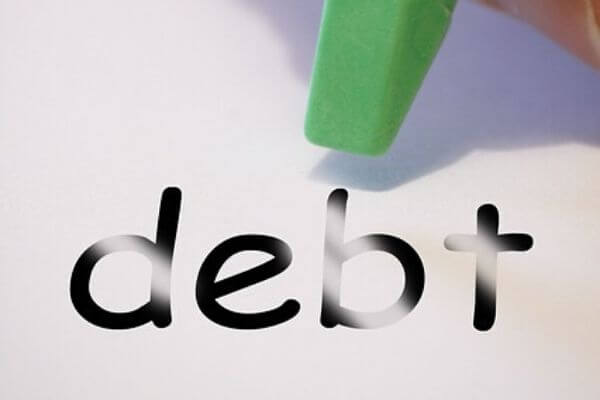 All in all, any of these debt management apps help you pay off debt! Many of the apps also have a web version available too; thus doubling as debt management software!
The critical part of success is to actually use the debt app or debt management software.
I know. I know. That sounds really really simple. And it is.
However, it takes time to load all of your debt and figure out what scenario will work for you, and making a plan of attack.
These apps help with debt. As hard as it may be, it is better to know your overall debt situation.
As part of my comprehensive debt coaching, my favorite debt app to use and recommend the most is this one.
Don't delay! Pick which apps to help with your debt situation.
Figure out your payoff date now. Then, you can live debt-free!
No more guessing when your debt will be paid off.
Learn how college graduates with options that can help lower monthly payments or maximize lifetime savings to pay loans back faster.
Best Debt Apps To Payoff DEBT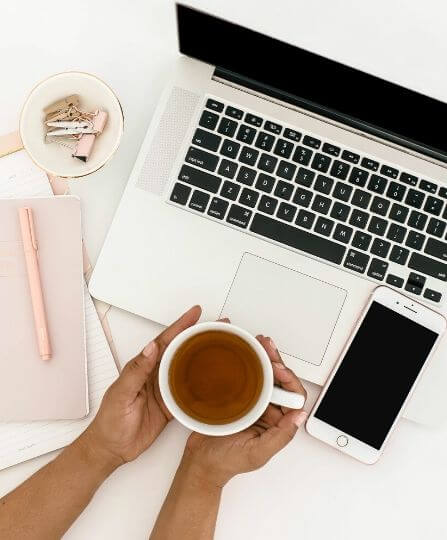 This is what you have been waiting for – exactly what debt payoff app / debt management software is the best for you!
No more guessing on which debt should be paid off first? All of these debt payoff apps will help you to make an educated decision on your personal finance situation. This is the debt payoff planner help that you need.
Let's find out what is the best debt payoff app.
Undebt it tops my list of favorite apps to help pay off debt. This app will customize your debt payoff plan according to what will work best for you.
Trying to understand which method – Debt Snowball vs. Debt Avalanche will work for you?
Undebt it will tackle your question and you can decide which method works best for your personal situation.
Credit score a concern? Undebt.it will take that into account and help create a plan to increase your credit score. Plus it will generate an easy to follow payment plan to help you eliminate your debt.
Enter basic account information and Undebt.it will take care of the rest.
Key Features on Undebt.it:
Create a custom debt payoff plan
Ability to add extra or one-time payments
Track your payments
Watch your payoff progress
Find out your pay off date
Upgrade to eliminate ads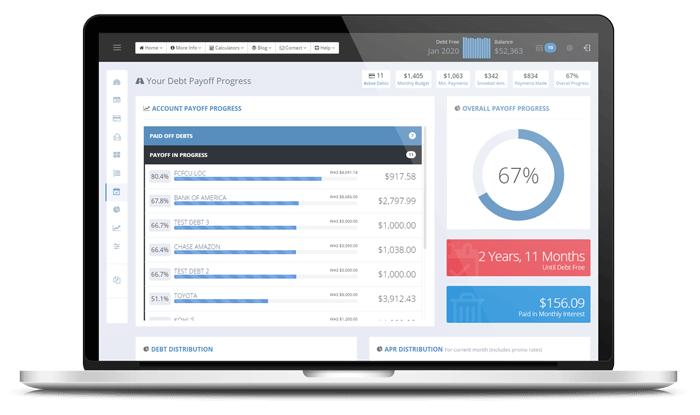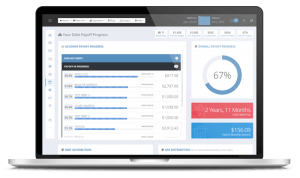 Privacy concerns? Don't worry – you aren't sharing your passwords for other accounts (unless you upgrade to Premium).
See how it works today and why they have over 69,000 active users and collectively paying down $4.9 billion of debt.
**This debt management app is also available as a website.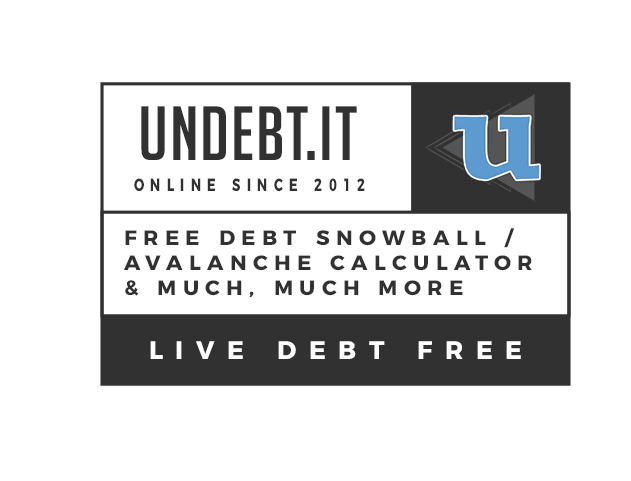 Related Reading:
Tally is an automated debt manager.
What exactly does that mean?
If you want to save money, manage your cards, and pay down balances faster, then Tally is for you.
Let Tally do all of the hard work and figure it out. Simple since the app tells you how to do it.
This is a great credit card debt tracker.
Key Features on Tally:
Credit Card Debt Manager
Debt Manager
Late Fee Protection
Line of Credit
Big Difference: Tally may be able to offer you a line of credit that is lower than you current APR, save you monthly interest payments, and still pay down your debt fast.
Cost: FREE TO USE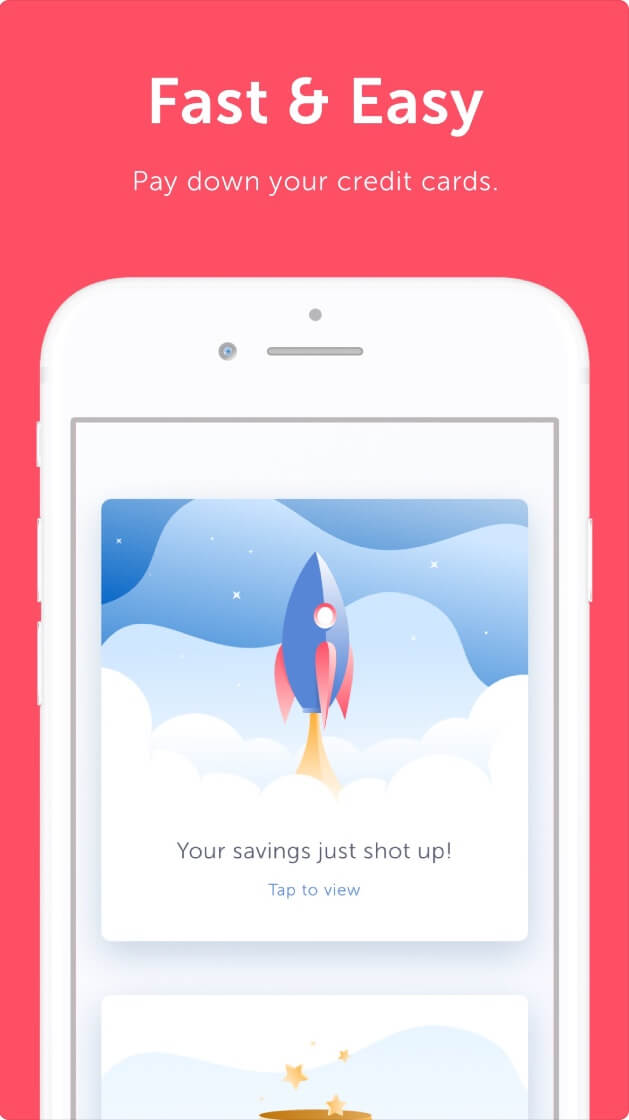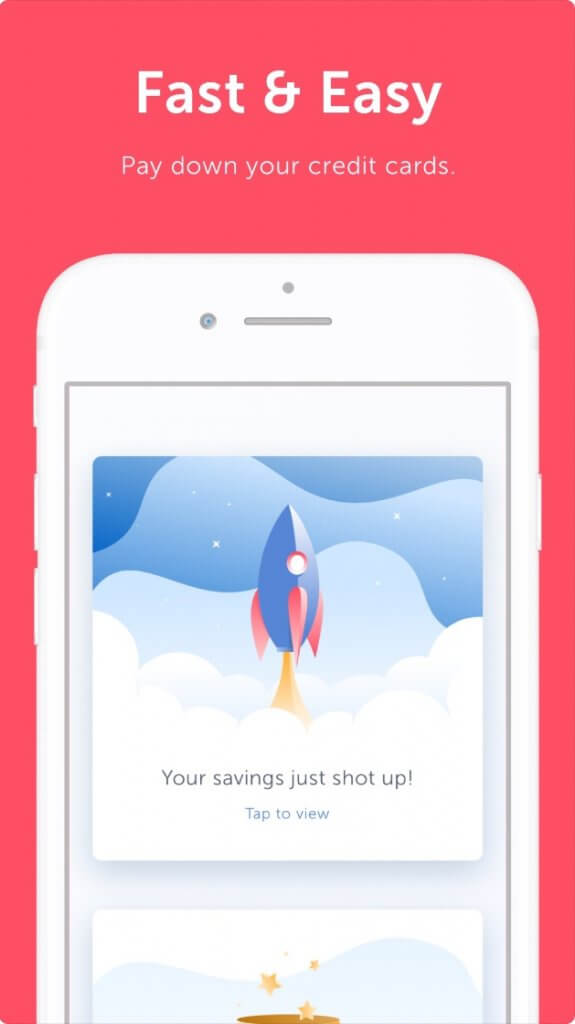 This debt payoff app makes extra monthly payments towards your debt for you!
More than likely, you are able to get out of debt a minimum of two years early plus save thousands of dollars on interest by using this app.
The best part is paying off debt is managed for you. Whatever you save throughout the month, they will automatically pay the debts off that you want them to.
Key Features on Qoins:
Set aside spare change with Round-Ups
Smart savings to help you pay down debt
Withdraw money out of your account throughout the month, so you think you have "less money"
Automatically pays off debt with extra payments each month.
All you need to do is download the app and get started today.
For example: if you save up $180 with Qoins throughout the month, they will send out a payment for $178.01. That's less than the cost of a cup of coffee!
Cost: FREE For First Month, then $1.99 convenience fee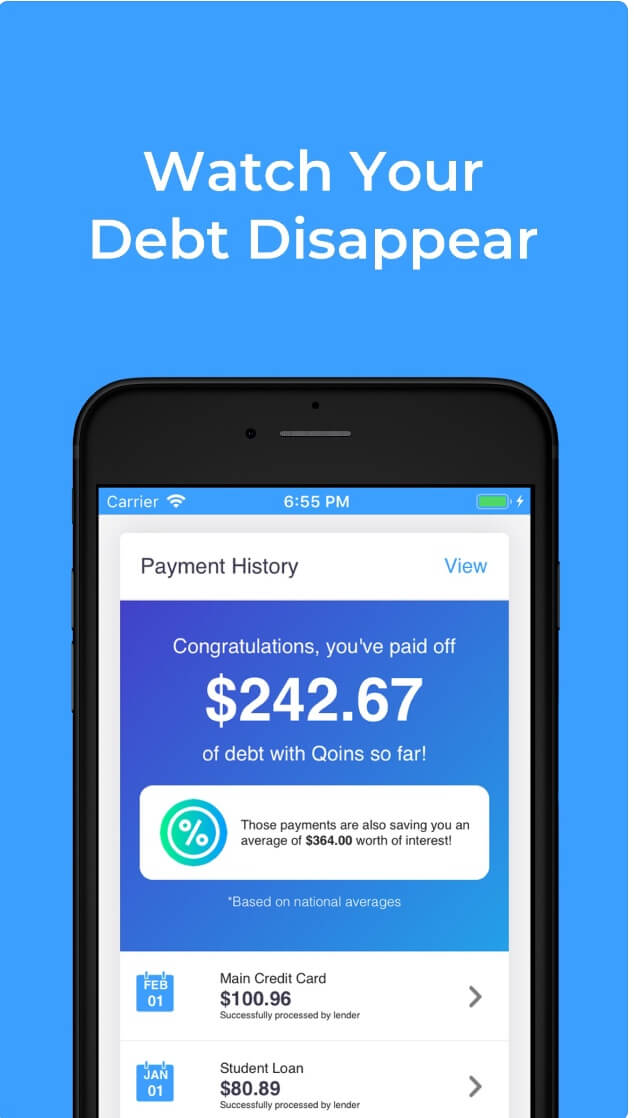 The Debt Payoff Planner allows you to review which method – Debt Snowball vs. Debt Avalanche is best for you. Also, it allows a custom plan to be built.
This app allows you to track your debt payments made and updates your progress.
Basic info is needed to start with Debt Payoff Planner and no login is required.
To get started using the debt payoff app, all you need is your current debt balance, interest rate, and minimum payments. This app can integrate with full web access.
On the Debt Payoff Planner, they don't auto-renew your contact on premium plans! They are dedicated to your success in paying off debt.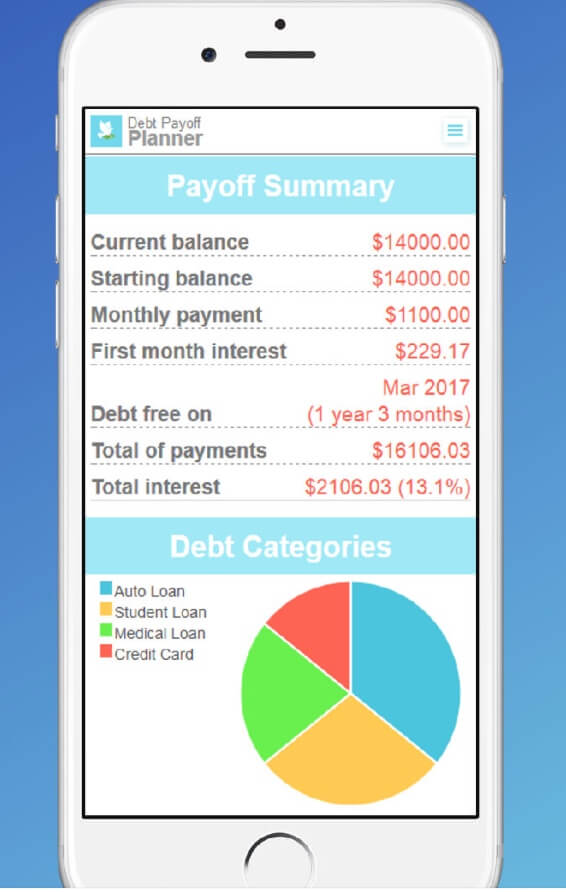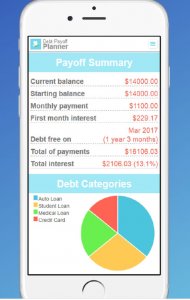 Cost: FREE; Pro: $1-5/month (depending on length of contract that doesn't auto-renew)
These apps to help with debt are all very similar, but Debt Manager is different in one specific way.
They highly suggest using the debt snowball method!
As with the other debt payoff apps, you can choose many different options including:
Pay off strategies
Debt free debt
Various payment periods
What If Scenarios
Interactive Reports
Export the debt data
Plus much much more!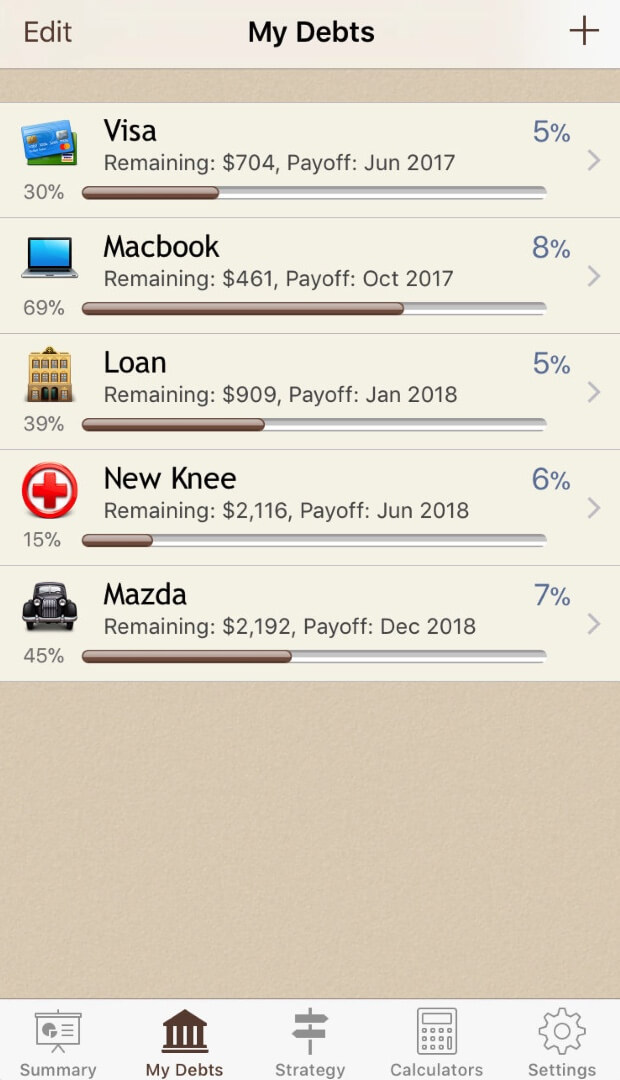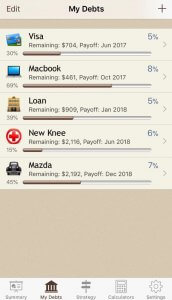 If the debt snowball method is necessary for your debt free journey, then check out the Debt Manager.
6. Unbury.me
Simply put… Unbury.me is a loan calculator app to help with debt.
Their goal is to help you become debt free as soon as possible and always be free to use.
This is a web-based program – not a smartphone app.
Very simple tool, but it does the job of helping you get out of debt.
Related Resource: 7 Things to Give UP to Pay Off Debt Faster
Past Recommended Debt Payoff Apps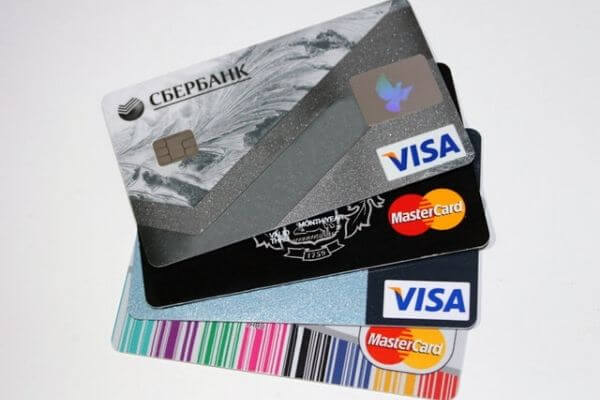 These apps to help you get out of debt were previously recommended. However, for various reasons, we determined there are better options available today.
If the app developers decide to update their apps and address some of the bugs, then they would be great apps to help with debt.
This app focuses on the debt snowball strategy. It will calculate the debt avalanche or a custom debt payoff method if preferred.
The app has all of the basic information to help pay off debt.
It is very basic, but if you don't need the bells and whistles it would suit your needs.
The biggest benefit of Debt Snowball Pro is they will help you select the best payoff method. Thus, taking out some of the guessing games.
This app allows you to update your balances as needed plus add and remove debts.
It also shows your debt payoff dates and interest saved. One of the best features is the progress bar, which is encouraging while paying off debt.
If you choose, you can also share your progress updates on Facebook and Twitter!
This app can be gifted – neat gift idea!
Cost: $2.99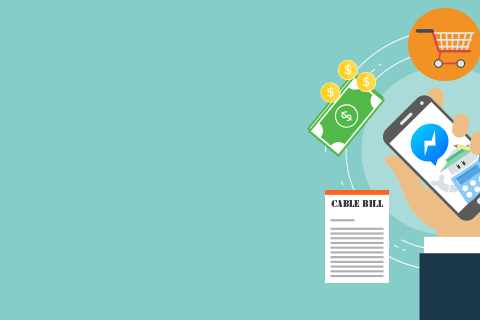 Before Paying Off Debt, Analyze Your siutation
All of these debt payoff apps will help you on how can I keep track of paying off debt. They are built to make your life easier and help you to get out of debt.
It is helpful to use some type of process to analyze your debt; whether you choose pencil and paper, a debt payoff app, debt analyzer, or debt management software.
Just remember paying off debt is one of the Money Bliss steps to financial freedom. But, it is not the #1 step!
Must Read: Money Bliss Steps to Financial Freedom
Make sure you build a strong foundation before tackling your debt. Then, you won't slip back into a debt cycle again.
These steps are laid out for you to enjoy a life of Money Bliss. This is a path, a guide, to help you enjoy financial freedom.
The Money Bliss Steps are in order for a reason. They work.
Seriously, using a debt app is the best. This was definitely not an option when we paid off our debt.
Related Posts:
Creative Ways to Pay Off Debt Faster
Let's face it... Money is tight when you are paying off debt. Yet, every dollar helps you reach your goals.
Here are the most creative ways to pay off your debt and then you can begin to save more money.
Learn to Spend Less Money:
Comment below and let me know which debt app is your favorite. Which app will help you payoff debt the fastest?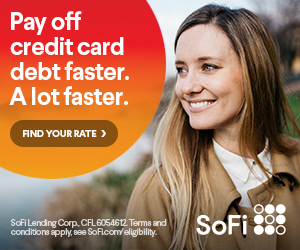 **This post was updated in August 2021. We needed to verify our recommendations are still the best debt payoff apps on the market!